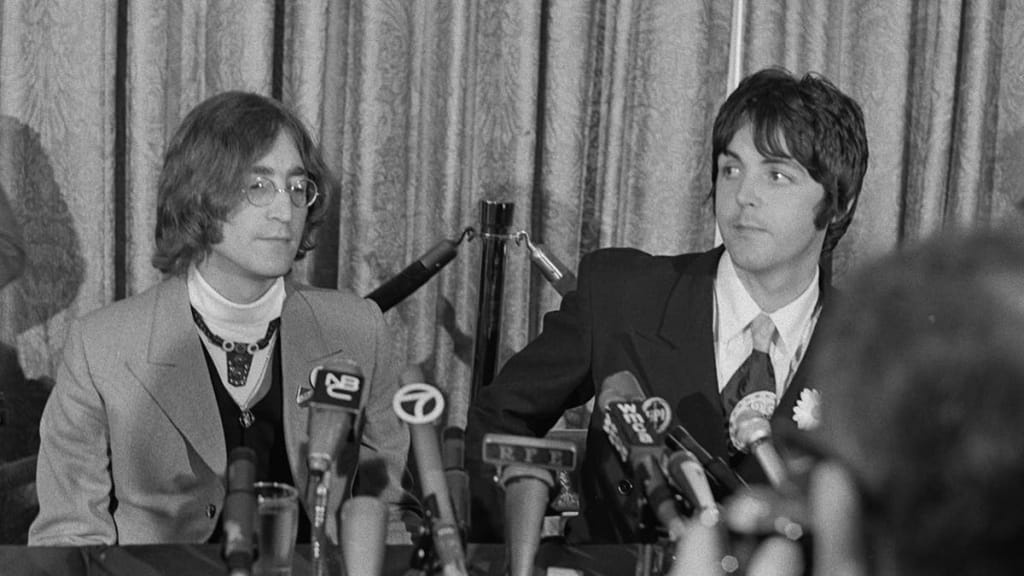 Image: Foxnews.com
In the world of music, competition is rife. Be it bands, record labels or artists, there is always one entity striving to do better than the rest of their contemporaries. Even musicians who once worked alongside each other in the past may end up competing with one another somewhere down the line.
Be it due to creative differences, business conflicts or some other personal issues, here are 5 legendary musical feuds. Without further ado, let's begin!
#5. Paul Simon and Art Garfunkel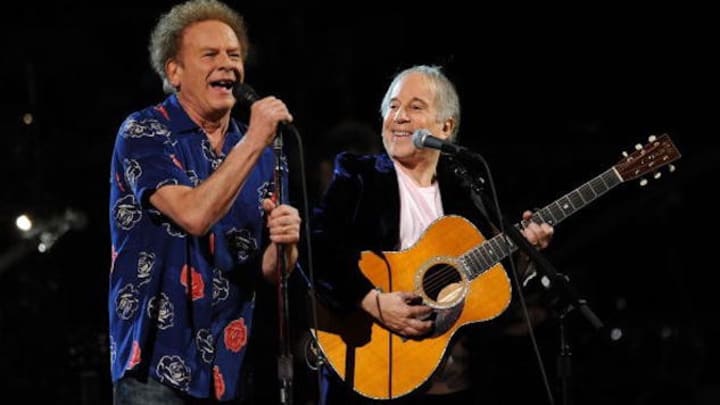 Simon and Garfunkel remain one of the most iconic duos in history and were at one time, the personification of the Folk Rock song. While known for their harmonies and profound lyrics, the relationship between the two icons has never always been as harmonious.
First meeting as teenagers in school, the pair instantly became best friends. With a shared passion for music and entertainment, the two boys sought to make a name for themselves under the name Tom & Jerry. Cracks between the two began to form in the late 50s when Simon was offered a solo deal. A hurt Garfunkel confronted his friend and the two went their separate ways.
With both men's respective careers having yet to take off, they decided to reunite in 1963 under their real names. This time, they really broke through with a string of hits like The Sound of Silence, Bridge Over Troubled Water and Mrs. Robinson. Despite their success, a noticeable dynamic formed between the two. Simon was the better writer and creative force but Garfunkel was the better singer.
Both men were said to have "envied each other's place in the band" and this soon gave way to more tension. Garfunkel feared for his own future without Simon's creative backing while Simon hated the fact that he could not compare to Garfunkel's stellar voice.
The duo would break-up in 1970 but would reunite on and off in the years to follow. Sometimes tense and at other times warm, these infrequent reunions always pulled in large numbers. However, Simon and Garfunkel have not performed together since 2010 and it seems that their friendship has yet to mend.
It goes to show that even when two amazingly talented performers choose to work together, envy and competition are never far behind. Sometimes, one can't help but feel that the grass is always greener on the other side.
#4. Brian Wilson and Mike Love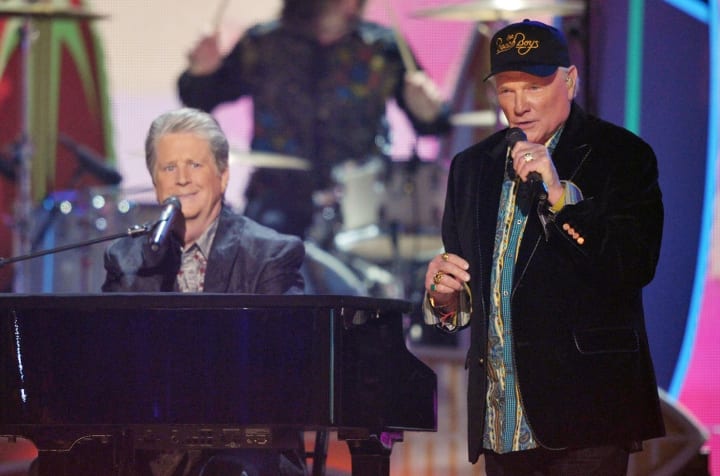 Long before the Gallagher brothers in Oasis began making waves with their constant spats, cousins Brian Wilson and Mike Love were embroiled in both personal and legal battles with another. While they were both core members of The Beach Boys, neither man could be any more different from one another.
Wilson was a reclusive genius who wrote many of the band's greatest hits. Love was the group's exuberant frontman who sang many of the band's songs. For a time, a perfect balance was struck. Wilson led The Beach Boys in their creative process while Love took charge onstage.
Unfortunately, as the 60s rolled on, the relationship between the two cousins grew more tense. From 1964, Wilson chose to pull away from touring and remained mostly confined to the studio while struggling with drugs and his mental health. Despite his struggles, he wanted to take the band into a more ambitious and experimental direction. Love was vehemently opposed to this and preferred sticking with the Surf song formula that made them famous to begin with.
Eventually, Wilson would come up with Pet Sounds, an album often hailed as one of the greatest of all time. Even so, Love remained opposed to this new direction and sought to exercise further influence in the group in the wake of his cousin's personal struggles. Professional differences would soon force the two cousins into personal squabbles and this in turn escalated into a series of legal battles.
In the 90s, Love was awarded writing credits for a number of The Beach Boys' earlier hits and was also able to claim a controlling interest in the band's name. Wilson has gone on record numerous times to speak of his dislike for Love but the cousins have reunited on a number of occasions in the years since.
Today, The Beach Boys as we know it has seemingly splintered into two distinct groups with its living members divided among them. Love's group has former member Bruce Johnston while Wilson has performed with Al Jardine and David Marks. While opinions are divided among which cousin played a more important role in the group, Love himself has put it best: "For those who believe that Brian walks on water, I will always be the Antichrist."
#3. Fleetwood Mac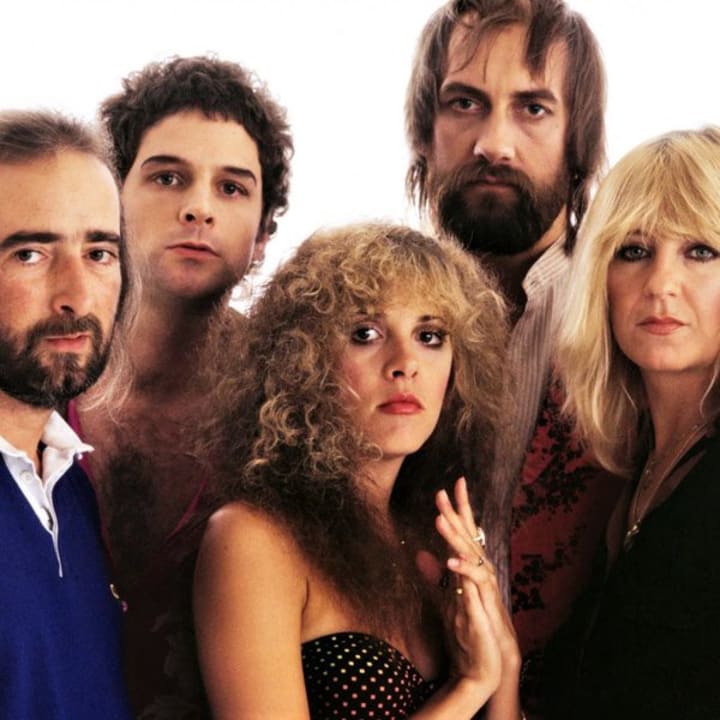 Usually, it's never the most productive thing when a group begins squabbling with one another. However, Fleetwood Mac would beg to differ. Not only did the member's issues with one another not hurt the band in any way, it brought Fleetwood Mac to immortal levels of success.
In 1977, Fleetwood Mac was made up of Mick Fleetwood, John and Christine McVie, Lindsey Buckingham and Stevie Nicks. It was the latest formation in a group that had undergone a series of line-up changes. The quintet had already proven themselves to be the band's strongest line-up but this did not stop all manner of personal problems from creeping up.
The McVies — who at the time were married for almost eight years — were on the road to divorce. Couple Buckingham and Nicks also saw their relationship on the rocks. At the same time, drummer Mick Fleetwood had begun divorce proceedings with his own wife and to make matters more complicated, also began an affair with Stevie Nicks. To say that everyone was walking on eggshells every time they went to work would be an understatement. Despite that, the personal strife would soon bring about great professional success.
Channeling their many issues with each other through their music, the album Rumours was born. With songs like Dreams, The Chain, Go Your Own Way and You Make Loving Fun written by the various members to reflect their feelings at the time, the album was a roaring success with listeners enamored by both its musical excellence and the stories behind the songs.
In the years to follow both Buckingham and Nicks would leave Fleetwood Mac and the group would slowly fade away after trying different line-ups to less success. While the Rumours line-up reunited in 1997, it seemed that all was well between the members and that they were back for good. However, it seems that time has yet to heal all wounds as Lindsey Buckingham had found himself out of the band once more by 2017.
Whether or not he returns to the group is something that only the members can decide amongst themselves, one cannot count out the fact that the last vestiges of this five-person feud may soon be put out for good. After all, there has been an openness on both sides to work together one more time.
#2. John Lennon and Paul McCartney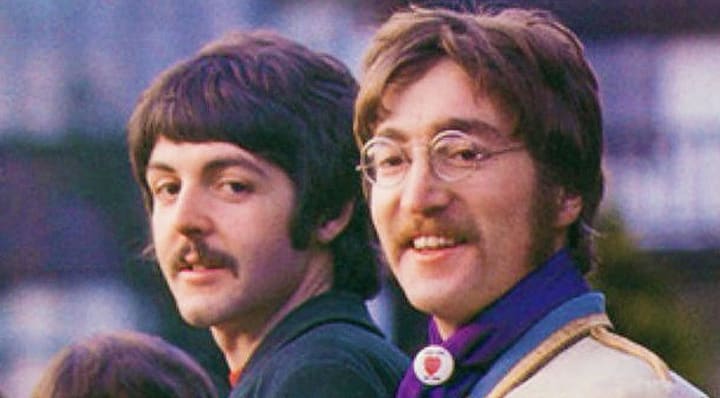 When The Beatles broke-up in 1970, the face of music changed forever. Although the group had agreed to go their separate ways after a series of creative differences, a deep, personal rift developed between the group's main creative force, John Lennon and Paul McCartney.
Having written the bulk of the band's songs together, Lennon and McCartney were once exceptionally close. However, the tensions that soon led to the break-up of The Beatles were beginning to take a toll on their friendship.
In the year following the break-up, both men would launch thinly veiled jabs at one another through their music. Lennon in particular would call out McCartney for what he felt to be his inability to write anything other than cheesy love songs. McCartney would retort most famously with Silly Love Songs to dispute the assertion. McCartney was especially hurt by Lennon's reply to his song Too Many People in the song How Do You Sleep and compared them to the 70s equivalent of a diss track.
John Lennon and Paul McCartney would never perform again together following the break-up of The Beatles. Even when the other former Beatles began working together again and openly rekindling their friendships, Lennon and McCartney were never seen together publicly again. This led many to believe that their relationship had been irreparably damaged.
Fortunately, it later came to light that the two men had mended fences behind closed doors. Rekindling their friendship over the fact that both men had become fathers, those in their inner circle remarked that Lennon and McCartney had become as close as they had been before. The two met occasionally with their families and enjoyed a rather conventional friendship away from the spotlight and music. Lennon would tell McCartney the last time that they spoke to think of him every now and then.
As a Beatles fan, it was wonderful to know that both John Lennon and Paul McCartney were able to be friends again for some time before Lennon's untimely death in 1980. Sometimes, it's good to allow the music to be put to rest if it means the friendships behind them are allowed to endure.
#1 Michael Jackson and Prince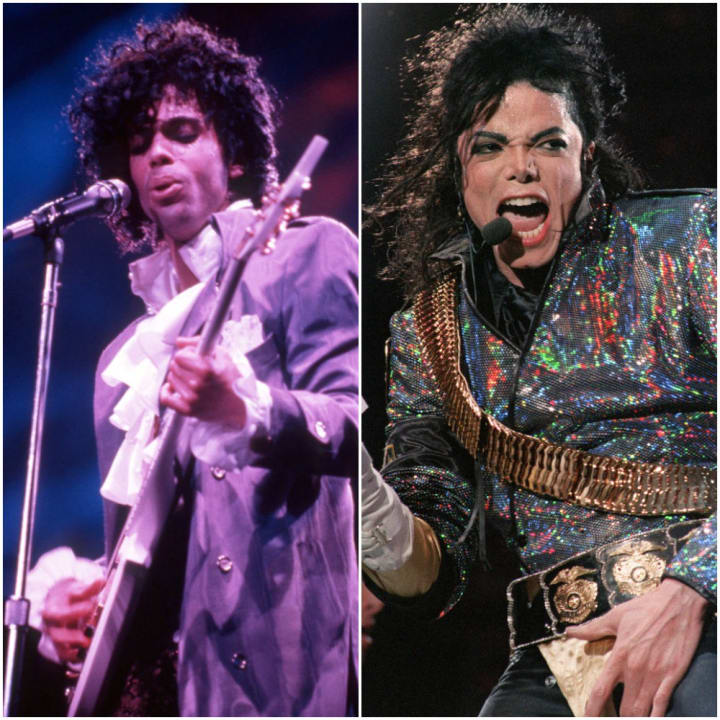 The King vs The Prince is a rivalry so fierce that neither time, distance or the fact that both men are already dead have been able to put a stop to it. Megastars of equal standing, both Michael Jackson and Prince were talented singers, songwriters and dancers. The two were also known for their over the top images and fair share of controversies.
Unlike the other entries in this list who were artists with storied histories with another who had worked together for extended periods, Jackson and Prince had never collaborated and had no intention to do so. So, it is often quite unclear as to how the fierce rivalry between the two started.
Both men had gotten their start as formidable solo acts around the same time although Jackson had already made a name for himself as a talented child star during his time in The Jackson 5. Throughout the 80s, the two fought for dominance on the charts, with the climax of this battle coming when Prince released Purple Rain seemingly in response to Jackson's Thriller.
However, musical dominance was just one part of this heated and occasionally deadly feud. In 1983, James Brown had invited Jackson to perform with him onstage. Realising that Prince was also in the crowd, The Godfather of Soul called him up too. While Prince held his own against the King of Pop, a brief stumble in the crowd caused him to be so embarrassed that he allegedly attempted to run over Jackson with his limousine after the show.
In the years to follow Prince would refuse to work on any project Jackson was involved in, most noticeably of which was USA For Africa's We Are The World. The two icons nearly collaborated on Bad but Prince once again pulled out after reading the song's opening lyric. Jackson had also referred to Prince as one of the rudest people he had ever met while Prince always retorted with subtle jabs every time Jackson was near.
Other stories about the rivalry between the two also included a physical confrontation over a game of table tennis and an attempt by Prince to lay a Voodoo curse on Jackson. While these stories have yet to be properly substantiated, there was certainly no love lost between the two legends. With Jackson having died in 2009 and Prince passing away 7 years later, any chance of a reconciliation or collaboration between them are all but lost.
When two icons of equal talent stand toe to toe at the same time, one has to always expect a level of professional jealousy or at the very least, some healthy competition. But throw in the fiercely competitive natures of these two perfectionists and you get a feud to last the ages. While fans will always be torn on which of the two is better, it would be fair to consider Jackson the better vocalist and Prince the better multi-instrumentalist in an otherwise even rivalry.
That does it for this list! If you made it this far, let me thank you for taking the time to read this! While a bit of healthy competition always helps you do the best you can, let these stories serve as a lesson to also value the bonds and friendships that were created along the way.
Do let me know if there are any other similar stories and I may do a follow-up to this list sometime down the line. Until then, take care!
Reader insights
Be the first to share your insights about this piece.
Add your insights