"40XL" The New York Legend
Born in Brooklyn, he is the first artist who has ever broken the Spotify mold by reaching over 1 million streams in just 90 days independently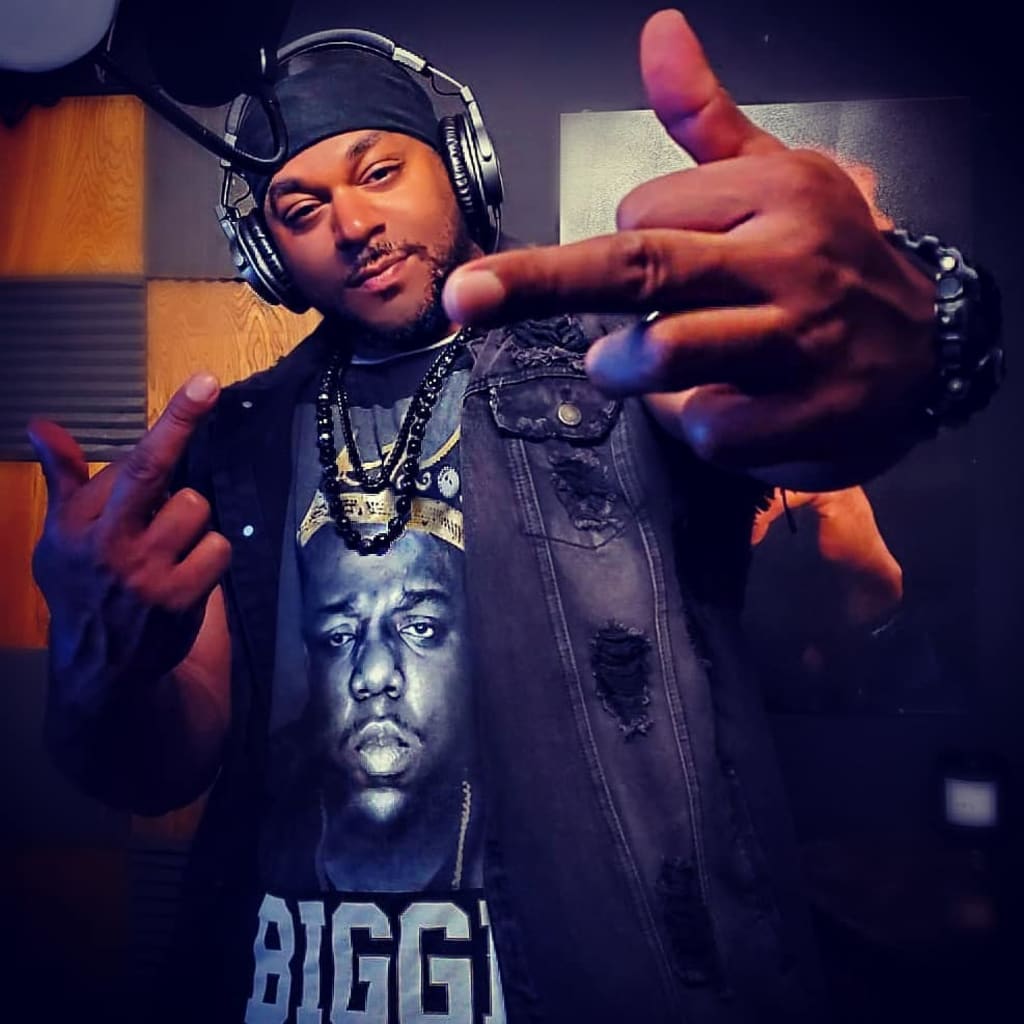 Born in Brooklyn, he is the first artist who has ever broken the Spotify mold by reaching over 1 million streams in just 90 days independently. His release "New Religion" broke the internet in the Summer of 2017 when it caught the attention of new listeners, and reminded those who remember him as 40. Cal Hammerz, how much larger than life this lyricism truly is. Now the legend continues with his latest hit "Spike Lee."
This up-tempo record featuring Jadakiss and The Game will have you bobbing your head to hints of social and cultural awareness.40XL grew up in East New York and South Side Jamaica, Queens with musical influences all around him. He started his career in the music industry with his debut on multiple DJ mixtapes including DJ P Cutta and DJ Whoo Kid, etc at the age of 16.
Within three years, he was recording with legendary rapper, Kool G Rap to form the group, "5 Family Click," which included his sister, Ma Barker, and his cousin Glory Warz. The union later led to the release of their album "Click of Respect," solidifying 40XL's career as a professional artist.
We have had the pleasure of in interviewing him and this is what he had to say:
Hi, 40 XL & welcome to the Vocal Media!
How did you come up with the name 40XL?

I started off with the name 40. Cal Hammerz when I first started rapping. My style was fast, sharp, and deadly like a gun firing off. Over time as I rebranded myself and evolved as a lyricist, I started to see 40 excel, which led to the name 40XL; also meaning everything I do, I do it big!

What is the best work you've done so far musically?

To be honest, my best work is yet to be seen. But my most notable work would be my first album with legendary rapper, Kool G Rap, in our group 5 Family Click. That album, Click of Respect, made the Billboard Top 100.

Who is your favorite music artist today, and back in the day?

My favorite artist from back in the day would have to be my brother/mentor, Kool G Rap. He influenced a whole culture of rappers including Eminem, Big Pun, Jay-Z, and also mentored Nas (who are all on my list of top rappers.) My favorite rapper of today is Jay-Z. The way he's been able to stay relevant by reinventing his sound over so many decades is why I give him the edge over most of today's artists.

Why do you do what you do? What makes you so passionate?

I do what I do to give a full description of the way I grew up and the life that I was surrounded by. I consider myself to be a street narrator with the most descriptive lyrics and rawest emotion to paint the most vivid picture of life in the streets. My family is what makes me so passionate, and is my biggest motivation to not only be successful at what I do but to also inspire the youth to a bigger and better path. Thank you so much for giving us insight on being a true New York Hitmaker.
This Is what He's saying about his songs "Gas' & "Spike Lee"
1-"GAS" Featuring @daveeast OUT NOW ❗ .....pump my music loud & Let me see those gas emojis !!! #gas⛽⛽⛽ Artwork by @yt_designs10 Mixed by @narekambar Recordings @asommuzic powered by @jaydonthemov
2- This weekend My Single "Spike Lee" featuring @jadakiss @losangelesconfidential hit over 400k streams on spotify , over 700k on Apple music , & most popular in sales on @itunes Single also hit The Radio Airwaves on @shade45 & @hot97 Special shout out to @djkayslay for making that happen , Appreciate you fam 💯 #kobechallenge Freestyle hit the top posts on IG both visual & audio shot & recorded by my guy @tentoezdwnphx All Thanks to you guys !!! Cheers to my team & all tha real ones that support tha movement 💯 We just getting started Stay tuned #blessings #blockboyzent ❗ @jaydonthemove @tina_brulee @vinnyvellz @mackmediakc @uchemedia @hilly.hillz Lets get it
You can find more about 40 XL on;
https://instagram.com/iam40xl?igshid=1584e6cpmrkf6