2017 SAVG Awards
A Made Up Award Ceremony for Music by Yours Truly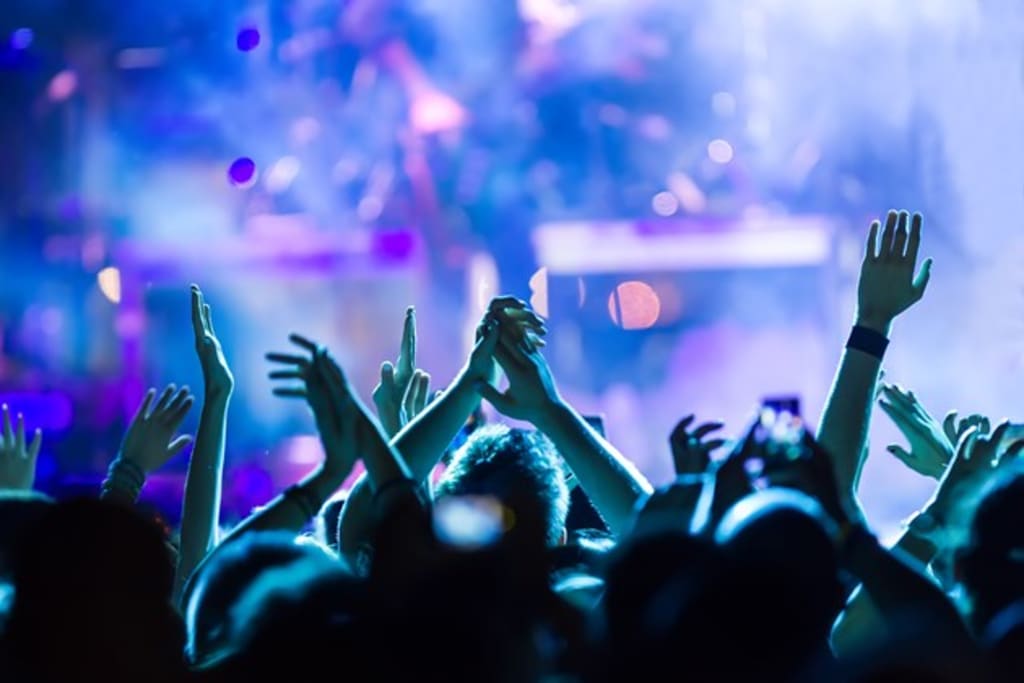 Welcome to the 2017 SAVG Awards. I'm your host Sarah Ann Valentine G. Let's kick things off!
(This is an award ceremony based on my personal opinions on all aspects of Bands/Artists' Live Performances that I saw in the year 2017.)
Many great bands have graced different stages, venues, and states all across America this year. Today I am here to talk about my favorite bands, shows, and performers that I saw in 2017!
DISCLAIMER
Unfortunately, this award ceremony is not actually a real thing, so these bands are NOT receiving any physical awards because I cannot actually afford to give them any and I also have no idea how I would get them their each respective award. I am just giving them the recognition that I think they deserve.
END DISCLAIMER
The nominees for this 2017 award ceremony are: American Authors, Andy Black, Attila, Beach Weather, Beartooth, Cold War Kids, Dangerkidz, Dead Girls Academy, Dreamers, Escape the Fate, Falling in Reverse, GWAR, Hands Like Houses, I Prevail, Joywave, Louis Del Mar, The Maine, Memphis May Fire, Misterwives, Motionless in White, The Mowgli's, Night Riots, Our Last Night, Panic! at the Disco, Saint Motel, Save Ferris, Stacked Like Pancakes, We Came As Romans, William Control, The Word Alive, and Young the Giant.
May the Best Band/Artist win!
2017 SAVG Awards:
Best Venue:
And the Winner for Best Venue goes to... The Maine!
The outdoor venue for The Maine's Lovely Little Lonely Tour set the incredibly chill tone for this snazzy band! Perfect Venue + Perfect Band = A Perfect Night.
Best Crowd:
And the Winner for Best Crowd goes to... Falling in Reverse!
Falling in Reverse always puts on a stellar show and always has a superb turnout! The people I've met at their shows are kind, passionate, and crazy wild! It's an experience in itself to be in the crowd!
Best Production:
And the Winner for Best Production goes to... Panic! at the Disco!
To experience the Death of a Bachelor Tour was something so mesmerizing and unique. The insane production was well-crafted and thoughtfully planned to give the audience an extraordinary event to see. Everything from the flame throwers to the extremely glittery piano that rose in the air made this show a great spectacle.
Best Live Performance:
And the Winner for Best Live Performance goes to... Beartooth!
Beartooth delivered an unforgettable performance at the 2017 Vans Warped Tour with powerhouse vocals and memorable riffs. This inspirational band has such a positive influence on the lives of their listeners, so it's no wonder they took the cake on this one!
#1 Show of the Year:
And the Winner of the 2017 #1 Show of the Year goes to... I Prevail!
Their WWE-inspired production was insane! Paired with their RAW (see what I did there?) talent and crisp vocals, I Prevail closed out 2017 with a bang!
Bonus Awards:
Most Iconic:
The Winner for the Most Iconic Award goes to... Young the Giant!
If you're ever in the mood for the best night of your life, go check out these insanely talented fellas! Their shows are always on point and never fail to impress me with their clear vocals and stage presence!
Most Stylish:
The Winner for Most Stylish goes to... Night Riots!
These too-cool-for-school dudes will sweep you off your feet and make you wish you could pull off pattern button-ups like they do!
Most Unique:
The Winner for Most Unique goes to... Stacked Like Pancakes!
#SkasNotDead! And these boys are pulling all the stops to make sure the world will know their name! I can't wait to see what's in store for them in the future!
The Comeback Kid:
The Winner for The Comeback Kid goes to... Save Ferris!
Another Ska band for the win! It makes sense that they would win this award since they haven't put out new music in 17 years or so!
Thank You's:
Thank you to all who participated this year! Thank you to my imaginary management for helping me putting on this amazing ceremony. Thank you to all of the sponsors that I don't have for making this award ceremony able to happen. Thank you to my parents for giving birth to me. And thank you, God.
Finally, Thank YOU for tuning in to my 2017 SAVG Awards. I hope to see many more artists next year and the years to come! Who do you hope to see on this list next year?
Reader insights
Be the first to share your insights about this piece.
Add your insights