2014 Was The Year I Discovered Life-Changing Music
And this was all without the involvement of recreational drugs.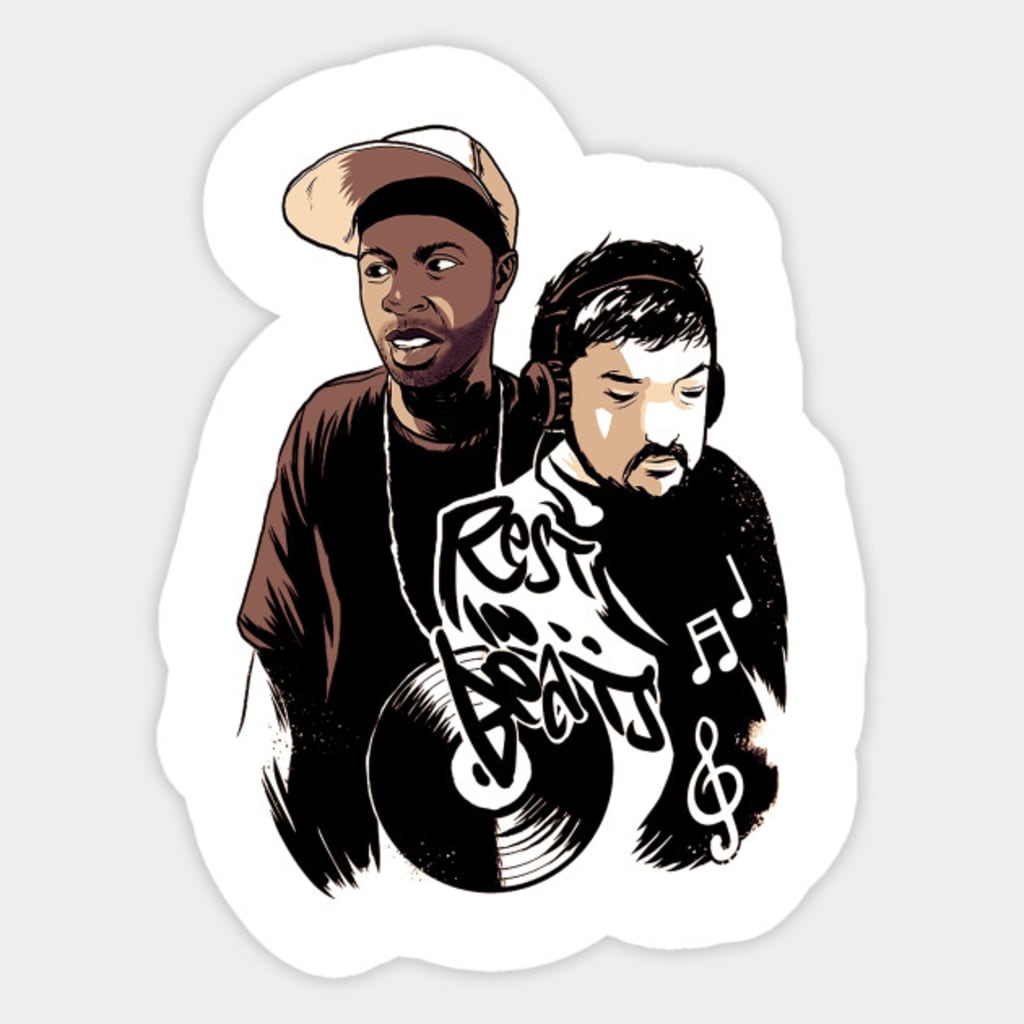 I turned sixteen on Tuesday, February 11, 2014. I remember meeting up with a good friend of mine that night at Daniello's Pizzeria Cafe Restaurant at 95th and Columbus and grabbing pepperoni slices. When we both got comfortably situated in a booth, he gifted me with a pink Memorex mix CD. Once I got home, I put the CD into my black Insignia boombox and hit play.
There was an eclectic smörgåsbord of music on the CD, ranging from British electronic musician Squarepusher to influential jazz trumpeter Miles Davis. But there was one particular song on the mix that just instantly spoke to me. I didn't have a smartphone at the time or access to Shazam, so I just resorted to calling it "Track 10."
I can't articulate how that song made me feel. Warm? Yes. Hopeful? Definitely. At ease? You bet! I would come home from school every day and skip to the tenth track of that pink Memorex CD just to get my fix. And although I found the sound quality of my boombox to be subpar, I could still feel the soul of the music emanate from out of its harsh, tinny speakers.
Then one day, the thought dawned upon me to plug my AirPods into the headphone jack at the back of the boombox. And when I did, I suddenly heard something entirely different. And after a few weeks of research, I finally discovered the name of the song that had brought me such infinite joy. It's called "Luv(sic) Part 4," and it's by the late Japanese hip-hop producer Nujabes. Rapper Shing02 is featured on the track.
In late February/early March, I was at one of the computers in my high school library. Another friend of mine came up to me asked if I had heard of the name J Dilla, to which I replied it sounded familiar. I did a quick Google search and learned that he passed the day before my eighth birthday. That alone struck a chord with me and got me interested in his music, but not until a few months later. By that point, I had already discovered hip-hop producer El-P (one half of the duo Run the Jewels) and his 2002 debut album "Fantastic Damage" on Spotify. The track "Deep Space 9mm" was one that I had on constant repeat. It just seemed to mirror the neverending frigid and snowy winter we were experiencing that year in NYC.
Although slow to appear, spring finally came to the Big Apple and brought with it some consistently gorgeous, picnic-worthy weather. On the afternoon of Friday, May 30, I had the eerily empty student lounge all to myself. It was 75°F (24°C) with clear skies and the windows were open, allowing a light breeze to flow into the room. I remember queueing up Spotify and coming across a user-generated playlist. The first song on the playlist was "Distant Land" by Madlib. I started to tear up on the first listen when I heard the horn section come in. I must have played that song about twenty different times before I finally caught the Uptown 1 train back home.
The following month, I revisited J Dilla and stumbled across his 2006 album "Donuts," which completely changed my entire perspective on life and music. I had never heard anything like it. The album itself is a bit hard to describe, but the original press release compared it to scanning radio stations in an unfamiliar city. Most tracks run over a minute in length and the music itself is jerky, disjointed and a bit intimidating, especially on the first listen. But there are so many moments of beauty sprinkled throughout, and Dilla's unique ability to contort vocal samples and make them unrecognizable is truly astonishing. The songs on the album also sample a wide variety of genres and artists from Motown to Frank Zappa.
Needless to say, I was instantly hooked, especially on the song "Waves." To me, it challenged what I believed to be the status quo in music and just flipped it right on its head without doing so pretentiously.
Discovering "Donuts" was essentially the catalyst for the events that shaped the rest of that summer. As a result, I began maniacally amassing a large collection of J Dilla and Madlib discography from the New York Public Library and burned the CDs to my computer. Again, their music just spoke to me in ways in which I never knew it could. My objective was to get my hands on as much of their music as I could find.
Another one of J Dilla's albums I discovered that summer was "Ruff Draft." On Tuesday, August 11, I was being tutored by one of the math teachers at school. I had failed a Geometry exam back in June but had the opportunity to take it over. At the end of the session that day, I was helping the teacher tidy up the classroom when we found her old blue Panasonic boombox stuffed in one of the lockers. I remember I had a copy of "Ruff Draft" from the public library in my bookbag, so I did a quick sound test. The bass was on point and the music was transcendental. The teacher also let me keep the boombox. I was ecstatic.
When I got home, I plugged the boombox in and tried to listen to the album in its entirety. When the song "Nothing Like This" started blaring through the speakers, I was floored. My mom then sent me on an errand to the supermarket and I hummed the melody on the way there and back. I don't want to spoil anything, but listen to the song to see why I was so bewildered.
Did you catch what happened at the end there? The man played the entire melody in reverse! That fact still never ceases to amaze me.
In September, my mentors from the NYC Urban Ambassadors program took my fellow brothers and me to AMC 34th Street to see a documentary called "The Hip-Hop Fellow." It follows producer 9th Wonder on his experience teaching a course at Harvard. Sprinkled throughout the documentary are sessions where he creates beats on the fly. This was the first time I got a firsthand look into how hip-hop was made. I remember leaving the theater so excited and desperate for more 9th Wonder.
I began listening to the group Little Brother in October and came across 9th Wonder's debut album "The Wonder Years" in November. I took notes when I first listened to it because the music was just that sonically amazing. But the fifth track, "Hearing the Melody," really made me stop and listen. The Hawaiian-esque wail in the melody and elongated "Ooooh" vocal sample just sounded so beautiful to me.
If I could go back in time, I'd like to revisit 2014. Sure, it may have been a year plagued by events such as the Russian annexation of Crimea, the death of Robin Williams and the uncertainty surrounding Ebola, but the music I discovered that year really helped shape my worldview. I don't think I could have experienced a calendar year in any other way.