20 Black Love Songs For the Perfect Valentine's Day
Songs by Black artists that you can fall in love to and make love to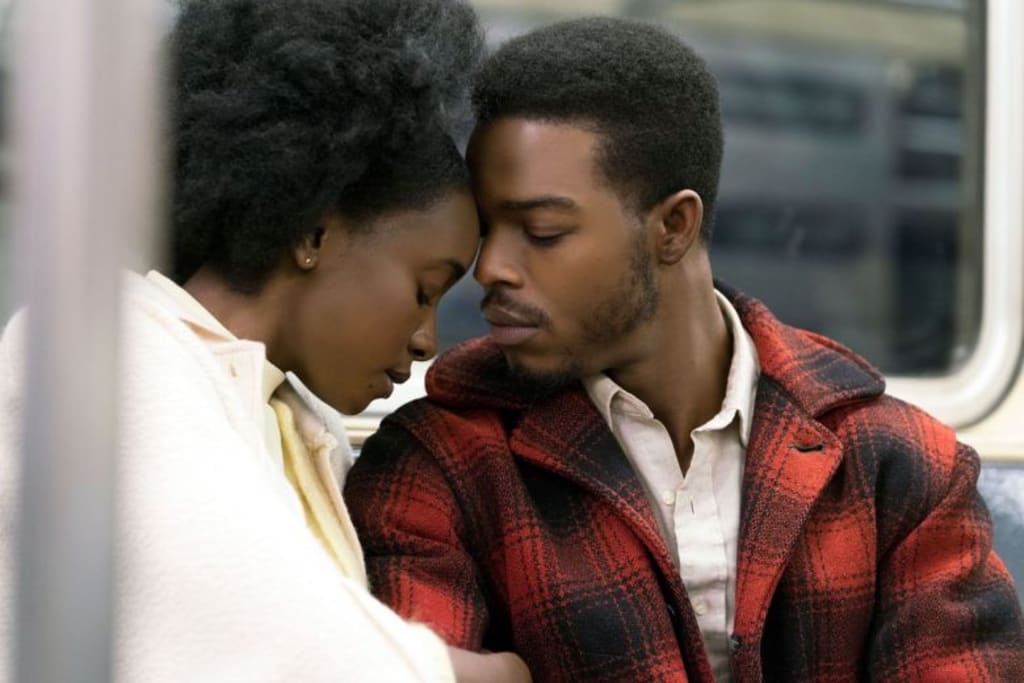 February doesn't get enough credit for being one of the best months of the year. From it being Black History Month to Valentine's Day on the 14th to the freaking Super Bowl, there is a lot to celebrate in this short month (at least, if you live in the U.S.). And what is any celebration without music? Boring, that's what.
With Black History Month in full swing and Valentine's Day right around the corner, this month would not be complete without the amazing Black love songs that are responsible for many of our conceptions and the ones that will most likely be responsible for many future conceptions. And though there are many to choose from, here are 20 songs that should definitely be in your Valentine's Day playlist.
You can thank me later.
The Classics
1. "Let's Stay Together" - Al Green
I'm, I'm so in love with you

Whatever you want to do

Is alright with me

'Cause you make me feel so brand new

And I want to spend my life with you
Tell me this wasn't one of the first songs you thought of when you heard the words "Black love songs." This song is a classic for a reason and is the ultimate "let's grow old together" song. That classic R&B sound, the lyrics, and the soulful crooning of Al Green is the reason why this is probably the "special song" of at least one couple you know.
2. "Saving All My Love For You" - Whitney Houston
A few stolen moments is all that we share

You've got your family and they need you there

Though I've tried to resist being last on your list

But no other man's gonna do

So I'm saving all my love for you
This song, to put it simply, is wild. But it's a classic. This song is allegedly about Whitney Houston's affair with Michael Jackson's brother, Jermaine Jackson, and the lyrics definitely hint at it. It makes mention of the fact that the man she's in love with is not hers and that he even has a family, but "no other man's gonna do" for her. I guess side pieces need love too. And it's Whitney Houston. Her voice and the song itself are so beautiful that I'm sure even many committed couples have played this song for one another without paying attention to the lyrics.
3. "All My Life" - K-Ci & JoJo
All my life I prayed for someone like you

And I thank God that I, that I finally found you

All my life I prayed for someone like you

And I hope that you feel the same way too
90s R&B is considered the height of the genre by many and what is more 90s R&B than this song? Imagine praying for someone to come into your life and then getting exactly that, or better yet, being the answer to someone's prayers (can't relate to either one, but the song is still great).
4. "When a Man Loves a Woman" - Percy Sledge
When a man loves a woman

Can't keep his mind on nothin' else

He'd trade the world

For the good thing he's found
Even though Michael Bolton's version of this song is the most watched on YouTube, the original by Percy Sledge will always be an undisputed classic. Even though the lyrics say "when a man loves a woman," the feelings in this song are universal. Whether you're a man who loves a man or a woman who loves a woman or somewhere in between, anyone who has been in love knows what it feels like to be so consumed by it that you would do anything to keep them in your life.
5. "I Wanna Know" - Joe
It's amazing how you knock me off my feet, hmm

Everytime you come around me I get weak, oh yeah

Nobody ever made me feel this way, oh

You kiss my lips and then you take my breath away
At first glance this song just seems like a romantic ode to a woman that Joe is trying to woo, but the music video and lines like "he never understood what you were worth" let us know that he was trying to be Mr. Steal Yo' Girl. Apparently, stealing other people's partners in sultry ways was a common theme in throwback love songs and who knows? Maybe that's the exact kind of love song you need this Valentine's Day (I'm not here to judge). Regardless of your specific intentions with this song, it definitely helps to set the mood.
6. "If Only You Knew" - Patti Labelle
If only you knew

How much I do

Do love you
Patti Labelle has given the world many memorable and iconic moments from her "where my background singers?" disaster during the 1996 National Christmas Tree Lighting Ceremony to her sweet potato pies. But before she was a meme or the face on pie boxes in Walmart, she made some of the greatest love songs ever and this one is definitely the one that most (if not all) people have heard at some point in their lives. The simplicity in telling someone that they don't even know how much they are loved coupled with her effortless runs and high notes, has allowed this song to stand the test of time.
7. "Here and Now" - Luther Vandross
Here and now

I promise to love faithfully (Faithfully)

You're all I need
This list would not be correct if Luther didn't make an appearance. His songs have encapsulated love in all forms. Romantic love, love for a parent, and just love for life. But this song right here has been the song of choice for many weddings and has lasted in people's hearts for many decades, making it the perfect song to enjoy with the love of your life.
8. "At Last" - Etta James
At last

My love has come along

My lonely days are over

And life is like a song
This song has become even more of a symbol of Black love in recent years. Many people will remember this as the song that Barack and Michelle Obama danced to at the 2009 presidential Inaugural Ball and for many Americans, in particular, it was a moment of pride and pure joy to see Black love being displayed by two people in the highest position in the nation.
9. "Stand by Me" - Ben E. King
I won't cry, I won't cry

No, I won't shed a tear

Just as long as you stand, stand by me
With the Silhouette challenge happening on Tik Tok and Instagram, I've heard the song "Put Your Head on My Shoulder" by Paul Anka everywhere I go and I can't help but notice the similarities in style between these two songs. They both are very representative of the era they were created in (late 50s, early 60s) while still being timeless. And if you're like me and can't listen to "Put Your Head on My Shoulder" without your mind going in the gutter and need a better alternative, "Stand by Me" is the perfect song. And even if that's not the case, it's the perfect song anyway. Who doesn't want someone to stand by them through the ups and downs?
Pro tip: Listen to the slowed & reverb version for that extra "oomph".
10. "Let's Get it On" - Marvin Gaye
There's nothing wrong with me

Loving you, baby no no

And giving yourself to me can never be wrong

If the love is true, oh baby
I went back and forth between putting this song or "Sexual Healing" also by Marvin Gaye, but ultimately went with this one because of how iconic that "whomp whomp whomp whomp" intro is. Seriously, it's almost impossible to not get a little tingly when this song comes on. But if we're being honest, playing both of these Marvin songs back to back is just *chef's kiss*.
The New Classics
11. "Still" - Mali Music
That's why I'll always be in love with you

Still, through it all

That's when we're going up, going up

When we rise and fall
This song came out in 2017 and gives off strong wedding vibes like how "Here and Now" does, while also giving off "let's grow old together" vibes like "Let's Stay Together." Part of what makes this song a new classic is its reminiscence of old school love songs, with the crooning vocals and the soft stringed instruments in the background. And the lyrics are definitely beautiful enough to melt anyone's heart. Even if you're not in love, you'll want to be while listening to this song.
12. "Essence" - Wizkid (feat. Tems)
Baby, baby

Everybody used to say

No one loves you like this

No one wants you the same way

Love 'til the mornin
This is the kind of love song that you could get freaky to or dance to at a party or a club. And honestly, isn't that the kind of balance we all long for? This song is also great because it adds some Nigerian flavor and perspective to Black love and it just shows that Black love is beautiful all over the world.
13. "All" - Terrell Grice (feat. Jaden Gray and Saeed)
I know I'm not used to this feeling

But it's clear even when I'm a thousand miles away

I'm so taken by ya, can't stop thinking bout ya

I am in love and from where I stand, I am your man, I am...
Despite being released in 2020, this song has all of the soul and emotion of a 90s R&B love song. The lyrics capture the feeling of new love beautifully and for those who are caught up in the novelty of it, this song is perfect.
14. "Loved by You" - Mali Music (feat. Jazmine Sullivan)
But it's so good, so good

To be loved by you

Yes, it's so good, so good

To be loved by you
It's crazy that we're at number 14 and this is the first duet on this list, but honestly, this song deserves the honor. In a world of songs about unhealthy relationships, two people singing about how good it is to be loved by one another is honestly a breath of fresh air and the voices of Mali Music and Jazmine Sullivan are just like butter. It's also a good song to cry to about not having anyone (so I've been told).
15. "Get You" - Daniel Caesar (feat. Kali Uchis)
Through drought and famine, natural disasters

My baby has been around for me

Kingdoms have fallen, angels be calling

None of that could ever make me leave
Songs that can incorporate sex into it without being vulgar are sometimes hard to come by, but this song finds a good balance, painting sex as an extension of love. And while there's no problem necessarily with sex for the sake of it, this song was definitely written for lovers.
16. "Let it Burn" - Jazmine Sullivan
I wanna be good to you baby, ooh

(Call me crazy but I think I found the love of my life, that's right)

Have you ever felt warm on a cold, cold night?

That's how it get you when you least expect it, and you can't reject it

That crazy little tingling feeling pain in your chest yes (that's love)
Coming from the woman who brought us one of the greatest break up songs in our generation, "Bust Your Windows," it's amazing that she can also give us a love song like this one. That's what we call range. Jazmine perfectly combines modern themes of love such as this idea of being afraid of getting hurt but being unable to run from it, with old school musical elements like talking in the middle of the song. It makes it a great song for older and newer generations and if your love doesn't work out, you can always just put on "Bust Your Windows" (but I hope you won't have to).
17. "Boo'd Up" - Ella Mai
Feeling, like I'm touching the ceiling

When I'm with you I can't breathe

Boy, you do something to me
This song is the epitome of modern love songs. From the style of it to the lyrics, Ella Mai perfectly captures what being in love looks like in the twenty-first century and it's not any better or worse than previous generations, it's just different. And this song isn't just great for singing to your partner, but it's a great song to sing along to with friends as well (Galentine's Day anyone?).
18. Best Part - H.E.R. (feat. Daniel Caesar)
You don't know, babe

When you hold me

And kiss me slowly

It's the sweetest thing
The last duet on this list goes to H.E.R. and Daniel Caesar. I've had conversations with friends before about how some R&B nowadays has "too much pride" and how old school R&B songs weren't concerned with looking dignified; they were just honest and vulnerable. This song is full of old school honesty and vulnerability. It describes the need for someone else with lyrics like "you're my water when I'm stuck in the desert," without being afraid to admit it. It's honest and genuine and feels nostalgic without even trying.
19. "Don't They" - Josh Levi
Don't they make love songs anymore?

Tell me right now if you want in

Let's be alone in a full room

Wanna make one, can we make one?
This song is great for so many reasons, from expressing the frustration with the lack of love songs recently to communicating this idea that taking a chance on love is worth it even if it doesn't last, the lyrics are amazing. And then the visuals in the music video of Normani undoing the braids in Josh's hair is such a simple and pure expression of Black love that they manage to make sensual as well. Overall, this song just gives me chills and whether you're listening to it on your own or with your partner, it'll make you feel something too.
20. "First Began" - PJ Morton
If I die, I'd hope to find you in another life

So we could fall again

Be the way we were when we first began
PJ Morton just has a voice that makes you want him to be at his piano serenading you and your partner. And this song is beautiful because it talks about loving someone so much that you would want to do it all over again. The music video is great as well because it shows three different kinds of Black love, including Tamera Mowry and her husband. Despite her husband being white, her love for him is still Black love because she is a Black woman and I just think it was an interesting thing to highlight as well. And it shows that at the end of the day, love is universal and so are these love songs.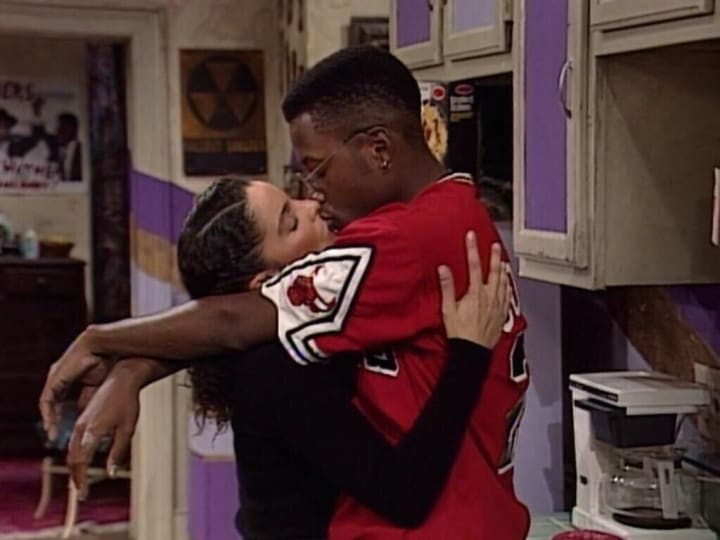 No matter what your plans are for this Valentine's Day, rest assured that you'll find at least one song on this list that can take you through it. And make sure to continue to support Black artists even after this month is over. Happy Valentine's Day and Happy Black History Month!
If you enjoyed this list, feel free to leave a like and/or tip and check out some of my other stories. Also, follow me on Instagram @c.r.hughes