1980 Top Ten Billboard Picks
My Favorites & Why
Bring Me A Higher Love by Steve Winwood (my top of decade favorite)
1980
This decade started out with one of my absolute favorites: Another Brick in the Wall by Pink Floyd! It was just different. And rebellious. And it made its statement.
According to Wikipedia, " It was nominated for a Grammy Award, and was number 384 on Rolling Stone's list of "The 500 Greatest Songs of All Time"
Classified as "psychedelic music," (Psychedelic music is a wide range of popular music styles and genres influenced by 1960s psychedelia, a subculture of people who used psychedelic drugs such as LSD, psilocybin mushrooms, mescaline and DMT to experience visual and auditory hallucinations, synesthesia and altered states of consciousness. Psychedelic music may also aim to enhance the experience of using these drugs.) Info again from Wikipedia.

1) The Stoner. 2) The Stoner's Girlfriend. 3) The Pseudo-Intellectual Music Snob. 4) The Musician. 5) The Old Guy (Your Dad)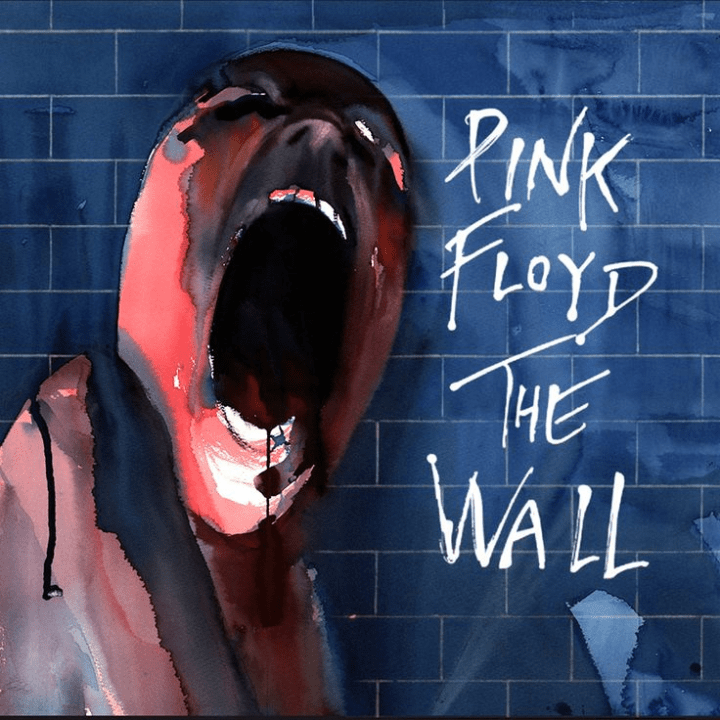 1981
Bette Davis Eyes by Kim Carnes. Grammy Award for Record of the Year. I think it had to be the raspy voice of Kim Carnes that made this song what it was. And the mystique of Bette Davis, Hollywood bad girl with those big eyes. (caused by a thyroid problem, by the way.) Not to mention the singer/song-writers, Jackie DeShannon & Donna Weiss, were bound to put out only the best...and they didn't disappoint. This song stayed on the charts over nine weeks. I liked it because it was "precocious" just like in the lyrics.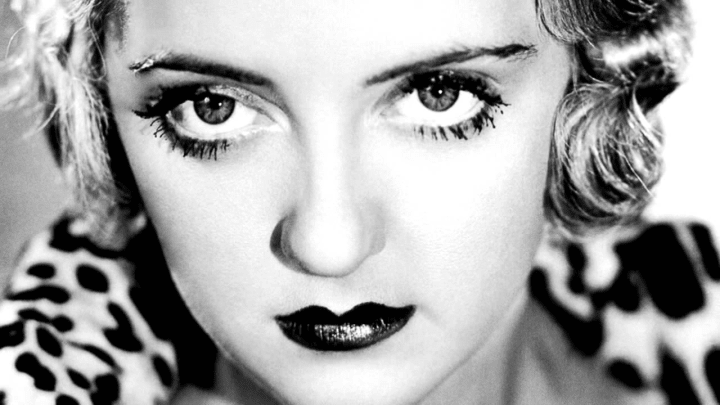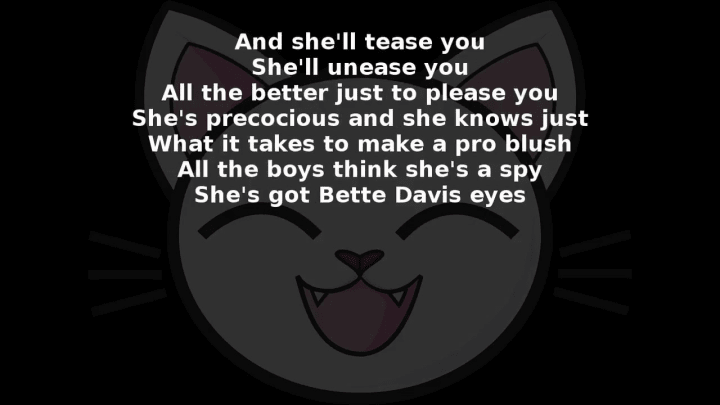 1982
Jack and Diane by John Mellancamp Who doesn't love a little "ditty?" And it goes like this:
"A little ditty, 'bout Jack & Diane -. Two American kids growin' up in the heart land. Jacky gonna be a football star. Diane's debutante in back seat of Jacky's car. Suckin' on chili dog, outside the taste freeze. Diane sitting on Jacky's lap got his hands between her knees."
What teenage kid in America had not or could not relate to this song???
John Cougar Mellancamp's music is described as "folk rock," which is a mix of folk music and hard rock.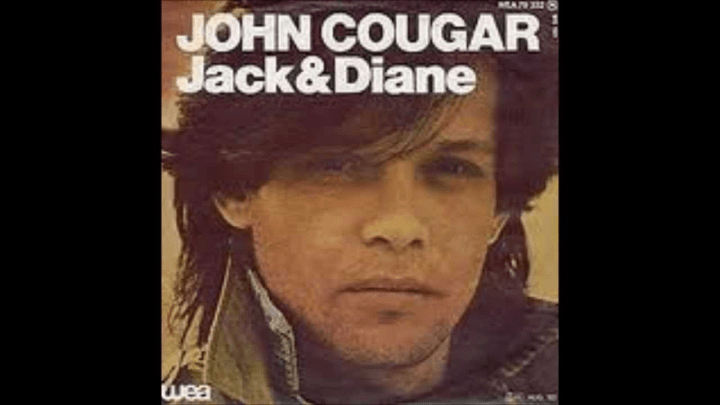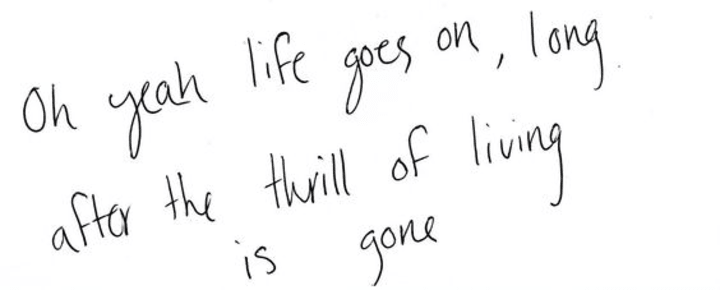 1983
Total Eclipse of the Heart by Bonnie Tyler This song falls under the genre of a "sentimental ballad," (an emotional style of music that often deals with romantic and intimate relationships, and to a lesser extent, war (protest songs), loneliness, death, drug abuse, politics and religion, usually in a poignant but solemn manner.) from Wikipedia That would stand to reason because ballads have been sung and danced to, played out, and given homage by the lighter in an arena. Bonnie Tyler, from Wales, sings her heart out and delivers it powerfully, straight into our hearts.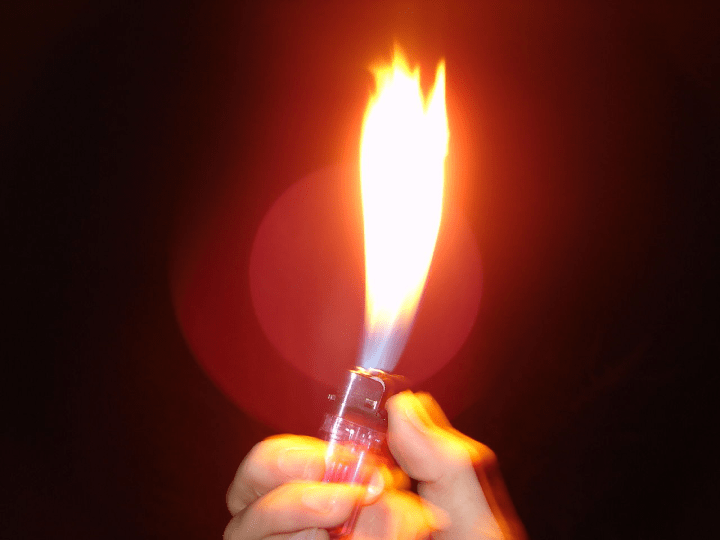 1984
When Doves Cry by Prince This song struck a musical chord to all our ears and also to our hearts. None of us wanted to be like our fathers. None of us wanted to be like our mothers. We'd all seen how those relationships had turned out, right?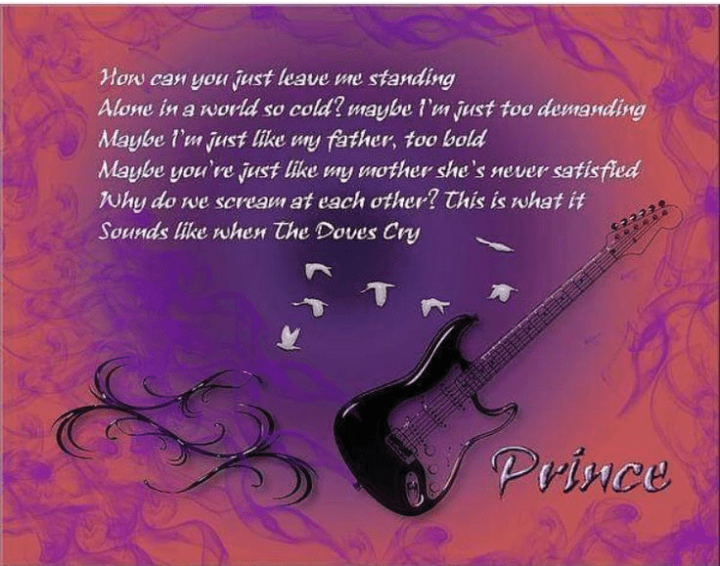 And Prince was private, alluring, bold, and never satisfied with mediocre. His sound, like his town, dubbed "Minneapolis sound," a mix of rock and funk. His falsetto set the standard. He was probably one of the most talented artists in music ever, if not the most talented.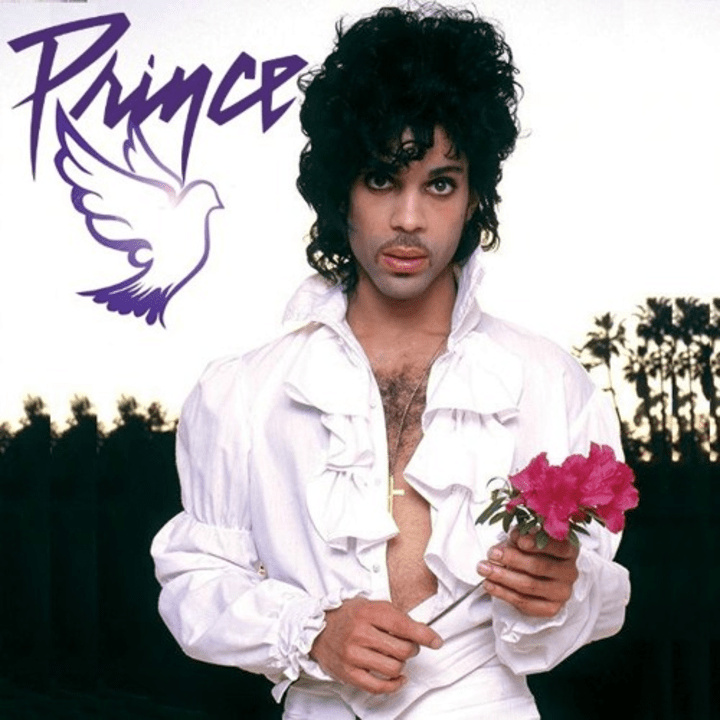 1985
Everytime You Go Away by Paul Young A sweet song. A simple song. And an awesome, heartfelt delivery. A love song that echoes frustration all couples have felt at some time or another. Don't we just fight the same fight over and over again?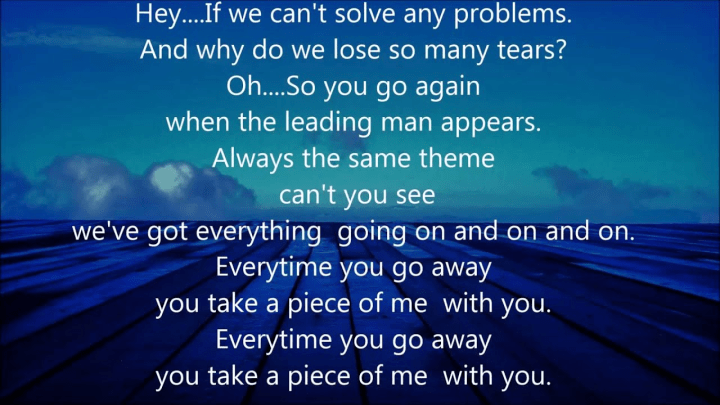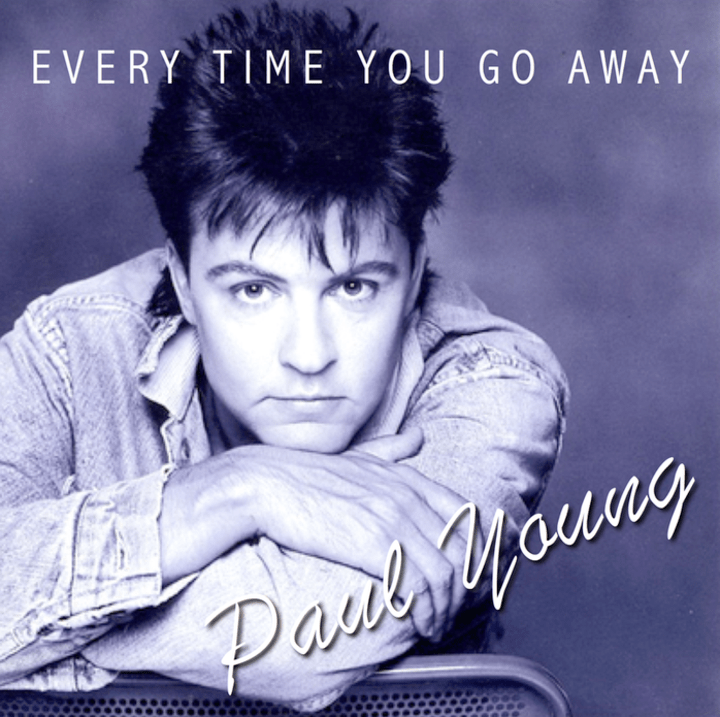 1986
Higher Love by Steve Winwood As accurately and beautifully explained in Aleteia.org, this song is about connecting to a Higher Love, one where purpose will be found. Sung by Winwood and lyrics written by Will Jennings who describes the song's background as follows: "My earliest memories are of the music in church and of my aunts and uncles singing the beautiful old hymns. 'Higher Love' is a generation past that, when things were not so much taken for granted, so that one has to plea, 'Bring me a higher love,' and the lines are all trying to explain why there must be higher love. A modern hymn, you might call it."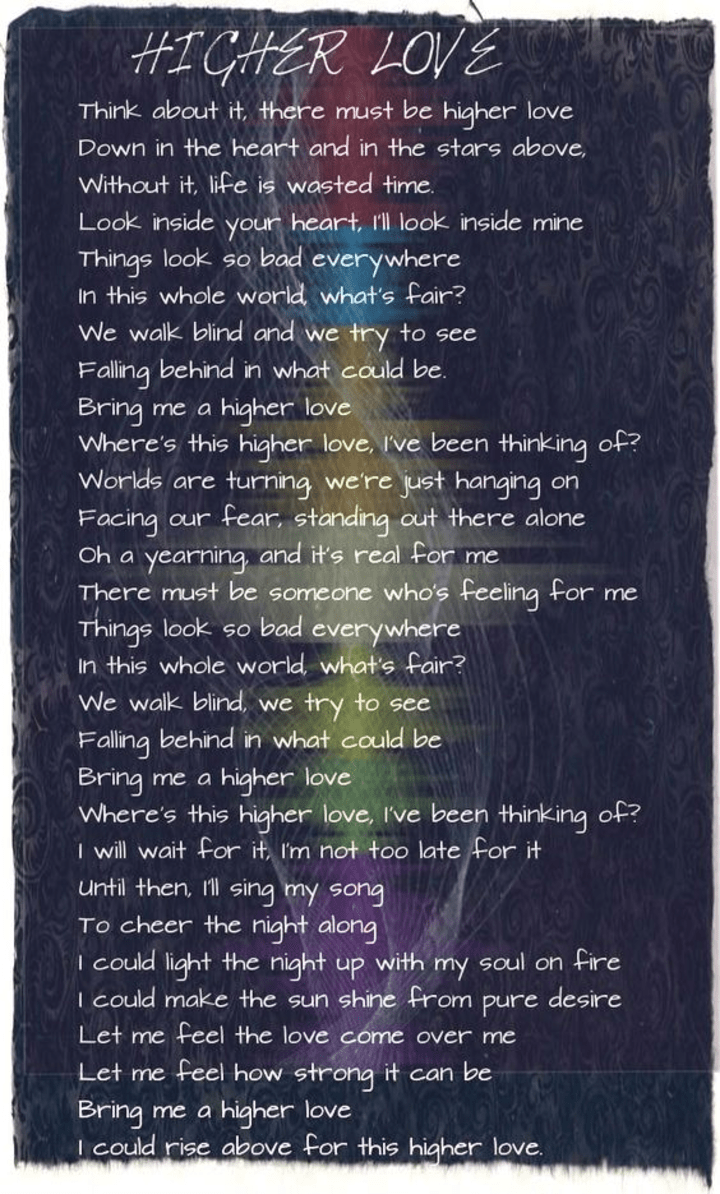 1987
I Just Died in Your Arms by Cutter Crew Just a really catchy tune...and reflects the "feeling" of being in love, falling head over heels.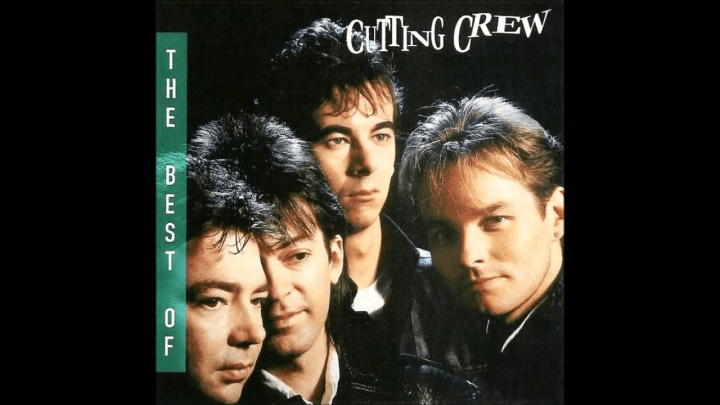 1988
Love Bites by Def Leppard This song comes with a warning to all: "If you've got love in your sites , Watch out, love bites" Matters of the heart can be risky business and the lyrics beg to see if his lover is in it for the right reasons. The questions posed are ones we all want to know but are often afraid to ask. Great song!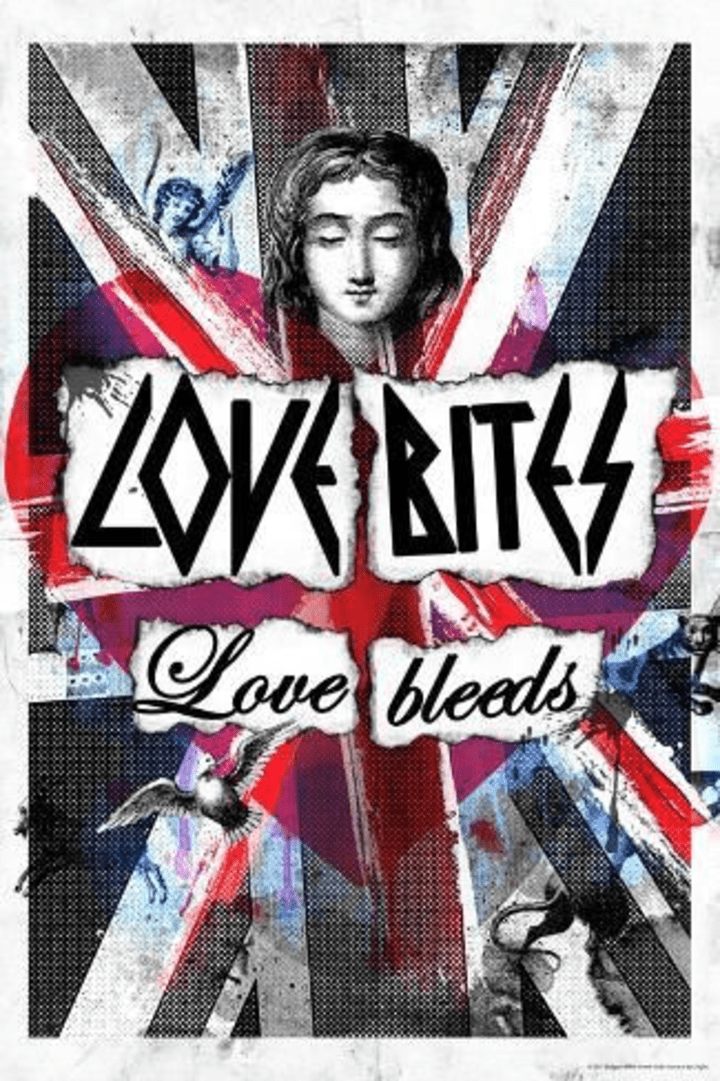 1989
Wind Beneath My Wings by Bette Midler No doubt, one of the best lyrics in a song EVER written! A song for the unsung hero in our lives. A tribute to all those behind the scenes. A thank you song. Beautiful. And beautifully sung.