1968: Rock 'n' Roll's Triumphant Year
The world had shifted from the colourless fifties to the kaleidoscopic sixties.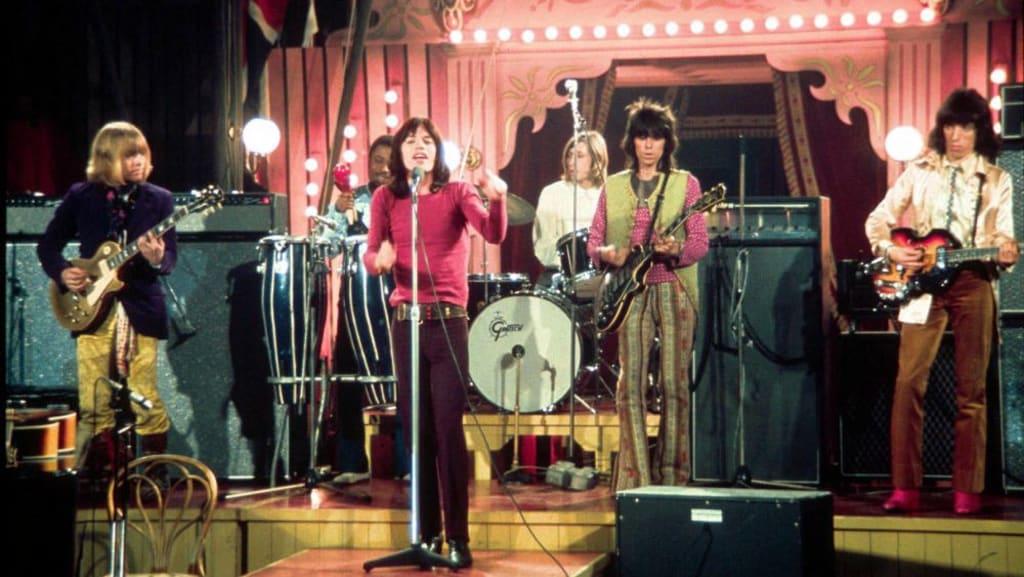 The year 1967 represented a cultural shift in music that would continue far past its 365 days. Turning the page onto a new year, 1968 was different. Multiple musicians that ruled the "Summer of Love" still found popular success throughout the coming year. Artists like The Beatles, The Doors, Jimi Hendrix, Big Brother and the Holding Company, and The Rolling Stones all remained in the mainstream yet each allowed for change that was necessary.
Although rock 'n' roll has an earlier origin than the 1960s, this decade is when rock really found its footing as mainstream music. Elvis Presley had dominated the 1950s with his swinging hips and crooning vocals but "bubblegum pop" and jazz music still had plenty of chart success. Elvis had the final number-one song of 1960 with "Are You Lonesome Tonight?" In comparison, The Rolling Stones had one of the last number-one songs of 1969 with "Honky Tonk Women."
That's certainly a difference.
A lot had changed in the span of ten years. The youth movement had a tremendous impact on culture around the world, which in turn led them to be more rebellious. Casual sex was welcomed with the introduction of the birth control pill. Smoking marijuana and taking drugs like LSD were so widespread that 1967 has become synonymous with the Summer of Love.
The world had shifted from the colourless fifties to the kaleidoscopic sixties. This, also, represented the music that was coming from small towns across America and across the pond in England.
In 1968, the Who began working on an album centered around a "deaf, dumb and blind kid" named Tommy. One of the most famous supergroups ever created came together with Crosby, Stills and Nash. Motown had started to explore darker material like those in "I Heard It Through the Grapevine" by Marvin Gaye and "Love Child" by the Supremes.
After tragic deaths from several of America's progressive leaders, Dion Dimucci decided to create "Abraham, Martin and John." This was a nod to the heroes that were heartbreakingly assassinated while trying to do good. Abraham Lincoln, Martin Luther King Jr. and John F. Kennedy with a shoutout to Robert Kennedy as well, will go down in history for not only their deaths but for the good they did in their relatively short lifespans.
Notable albums that defined the unique year of 1968 included, Waiting for the Sun, Beggars Banquet, Electric Ladyland, Astral Weeks, Bookends, Wheels of Fire, Cheap Thrills and Music from Big Pink.
But most of all, it was the year The Beatles found themselves musically.
The Fab Four went from their most psychedelic and bizarre album to travelling to India to find peace and tranquillity. This gave way to The Beatles, a double album that was easily their most versatile. Each member's distinct personality is apparent throughout the momentous tracklist. The Beatles, more commonly known as The White Album, is truly a timeless classic that is painfully under-appreciated for what it brings musically compared to others from the Beatles catalogue. The journey it takes you on feels like each song is its own piece of the puzzle.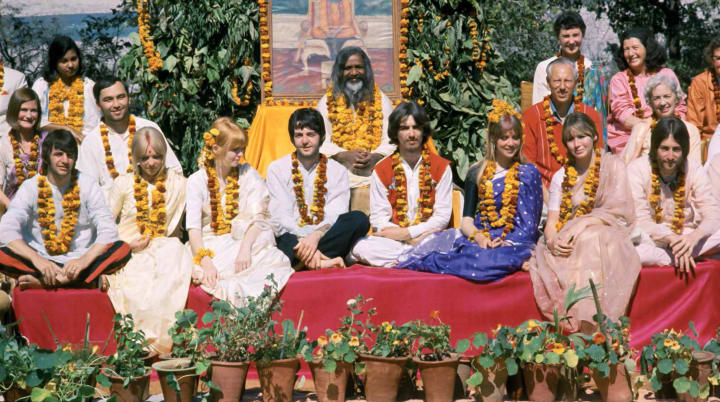 The Beatles knew what they were doing when creating this album, whether it was separate or together. This complex, wonderful, imperfect group of chaos is what was needed next from them. This album is what made the Beatles seem human. After the critical success they received on Revolver and Sgt. Pepper's Lonely Hearts Club Band, it was only time to see this well-oiled machine has its flaws.
Throughout 1968 it was hard not to find some piece of music for everyone. With several iconic albums released that year, they are all so classically 1968. Shifting from hippie culture to a more socially conscious world, this is what truly introduced us to protest music and double albums and, of course, to the beginnings of what we've all grown to know as classic rock.
Watch the first part of a six-part series about 1968 here:
About the Creator
History lover, music nerd and sports fanatic. | Instagram & Twitter: @shandipace, YouTube: https://www.youtube.com/shandipace
Reader insights
Be the first to share your insights about this piece.
Add your insights