18 Facts about Billie Eilish you may not have known!
.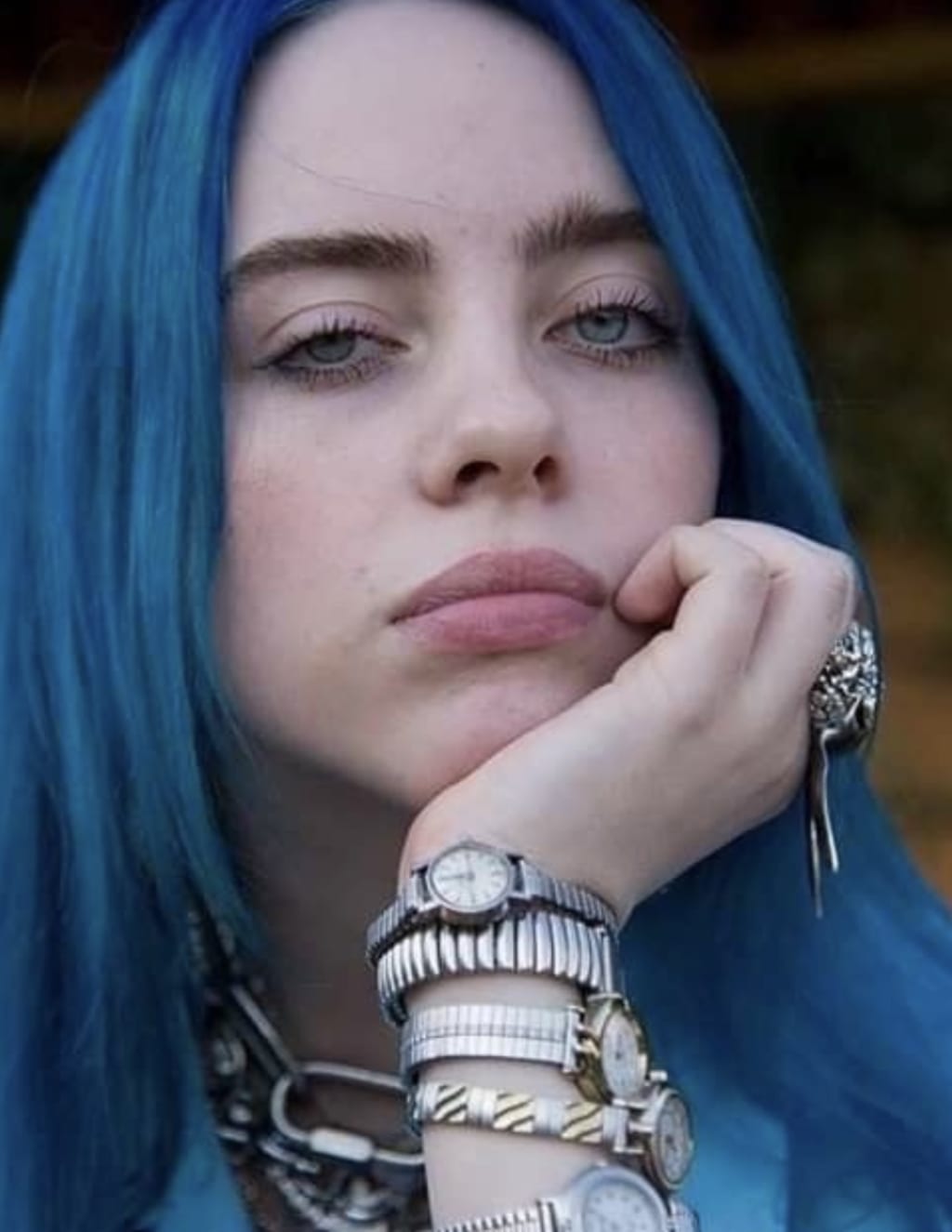 1. Her full name is Billie Eilish Pirate Baird O'Connell.
2. Billie has Tourette Syndrome, and she has been very open about it! Tourette syndrome isn't a neurological disorder that is characterized by involuntary movements and vocalizagikns, known as tics. As she started gaining more exposure, and as her fans learned about it, they started to make video compilations about what they thought might be her tics. This actually lead her to open up about her conditions on her Instagram story, and then later on The Ellen Degeneres Show. She said " I think I also really learned that a lot of my fans have it, which made me feel kind of more at home with saying it, and I also felt like there was a connection there. "
3. Billie has always been a Belieber! It really isn't a secret as she has talked about it in a lot of interviews, but she actually got to meet Justin at Coachella and the video is just as adorable as you might think!
She even later on got the chance to include him in her song "Bad Guy"!
4. Billie was homeschooled! However, when she was 8, she joined the Los Angeles Children's Chorus, which she attributes to helping her sing.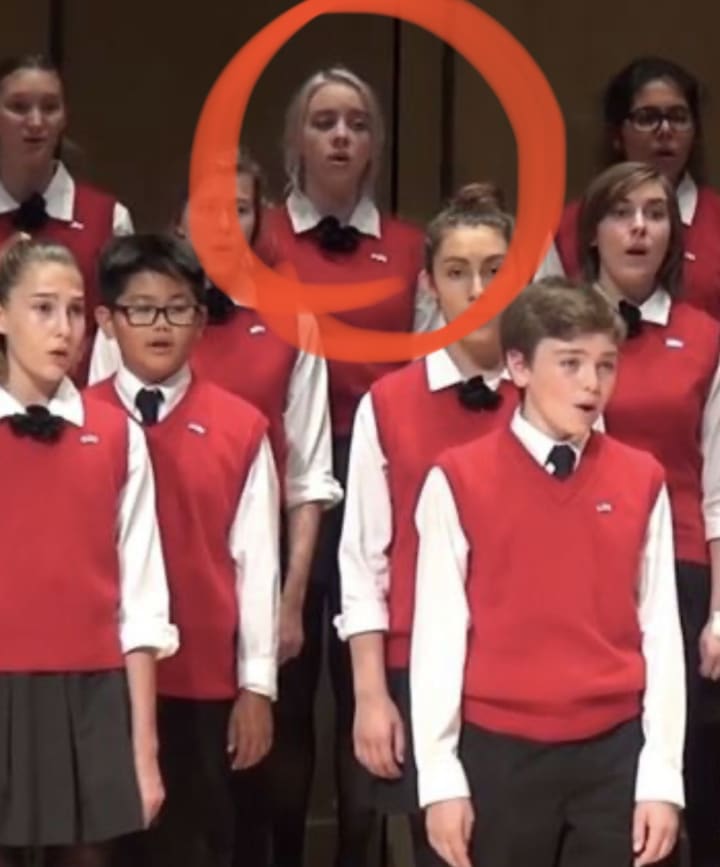 5. Billie credits Tyler the Creator, and Cjildish Gambini for being major influences on her style and music. She also credits Lana Del Rey, The Beatles, and of course the Biebs himself.
6. Billie grew up vegetarian , but converted to a vegan lifestyle in 2014. However that didn't stop her From being featured on an episode of "Hot Ones" ( a spicy wing eating show) eating plant based nuggets.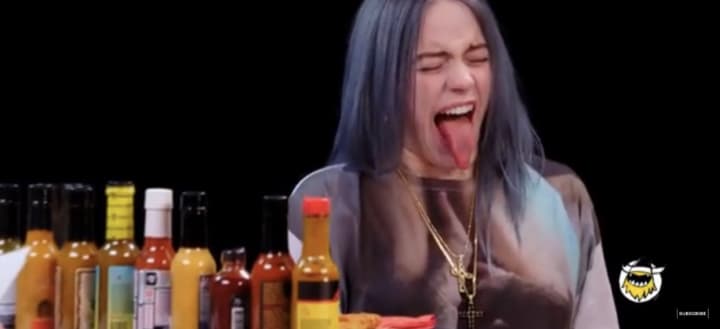 7. Billie is the first of Gen Z ( anyone born after 1997) to have a #1 album. She is also the youngest woman to have a #1 album in the UK. Go Billie!
8. Her favorite shows include "The Babadook", "American Horror Story", "The Walking Dead", and of course, "The Office". She even went as far to include quotes from a Season 7 episode of "The Office" called "Threat Leven Midnight" in her song "My Strange Addiction". Talk about a Megafan!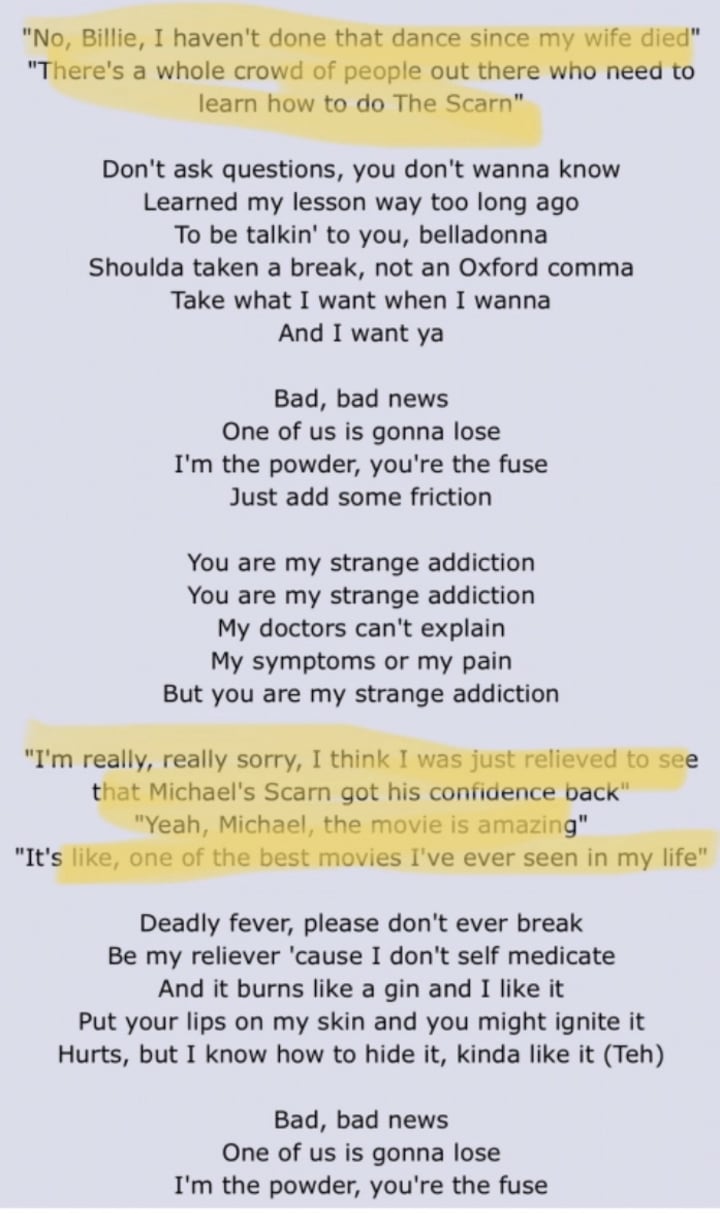 9. Have you ever noticed that Billie never smiles in pictures? It's on purpose! She says smiling makes her feel "Weak, and Powerless".
10. The inspiration for the "When the Party's Over" music video came from a fans drawing that had Billie's eyes blacked out and crying black tears!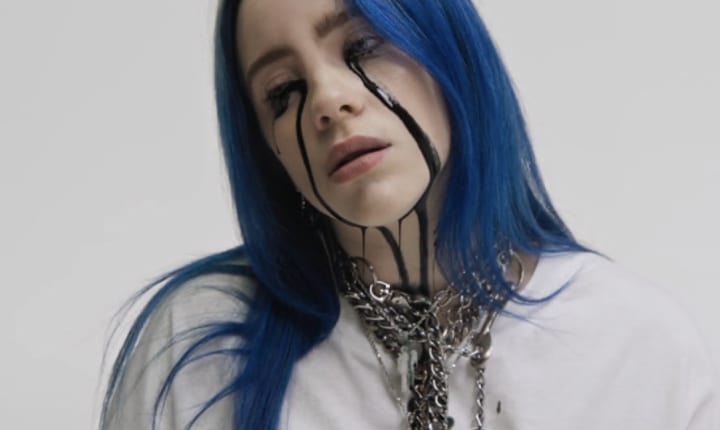 11. In September 2017, Apple Music named Billie as its newest up next artist -and Boy! Were they right!
12. Her highest charted song on the Billboard Hot 100 is "When the Party's Over" clocking in at #52.
13. She opened for "Florence and the Machine" in 2018, before going on her own headlining tour in 2019.
14. She has merchandise designed by the controversial Japanese artist, Takashi Murakami. He also ended up directing the animated music video for "You should see me in a Crown".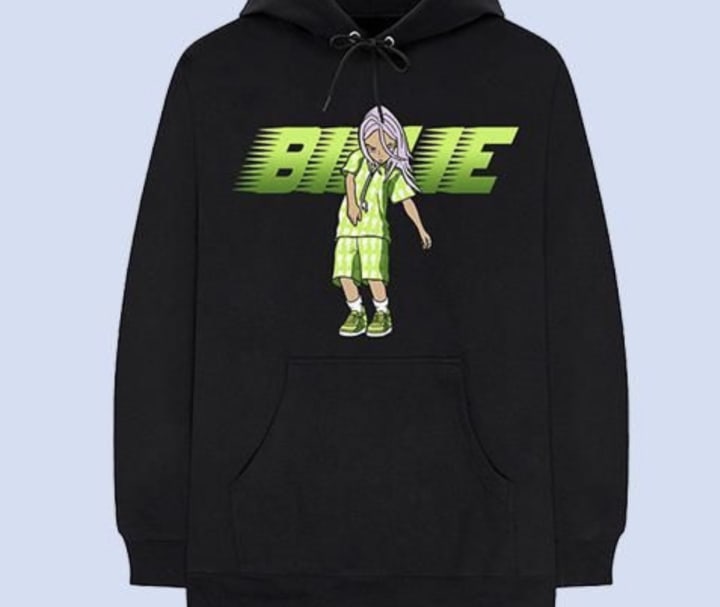 15. As many of her fellow celebrities struggle with addiction and drug abuse, Eilish decided she was going to take a different approach, and completely abstains from drugs, and smoking.
16. She wants to step out of her comfort zone this year She ended up signing a modeling contract in October 2019- be on the lookout! She may be coming to a runway near you!
17. The Oscar wining, Julia Roberts, is a megafan! She even have an interview where she whispered "Billie Eilish is everything" into the cameras.
18 Billie has revealed that she has synesthesia, which by definition is "a perceptual phenomenon in which stimulation of one sensory or cognitive pathway leads to automatic, involuntary experiences in a second sensory or cognitive pathway," in her case, visualizing her music. she goes on to say: "I think visually first with everything I do, and also I have synesthesia, so everything that I make I'm already thinking of what color it is, and what texture it is, and what day of the week it is, and what number it is, and what shape," she divulges. "We both have it (she and brother Finneas), so we think about everything this way."
Do you love Billie?
Thanks for reading and go check out my other stories!