10 Songs I Never Want to Hear Again
This is a list of songs that are the antithesis of timeless classics.

First, allow me to preface the following list by stating I don't intentionally mean to disparage any of these artists or their work. These are merely my honest knee-jerk reactions triggered whenever I hear these songs. I've compiled this list primarily for my own entertainment as well as other music aficionados. Music is very subjective, therefore; I realize these are only my opinions, which should be taken with a grain of salt and are not any more or less valid than anyone else's. After all, I'm sure a lot of people similar feelings about many of my favorite songs and/or artists. With that said, please continue at your own risk.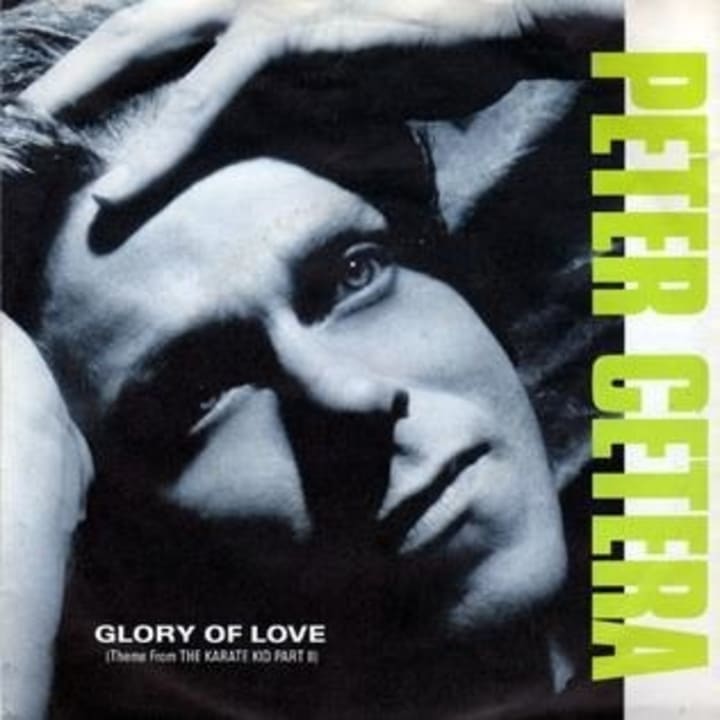 10) Peter Cetera: "Glory of Love"
As if his distinctively exasperating voice wasn't already detrimental enough during his tenure with Chicago, Cetera continued torturing listeners with his insufferable solo work. How this subpar piece of schlock ever came to be in radio rotation is beyond my comprehension. As if that wasn't bad enough, it still presently manages to linger on easy listening playlists.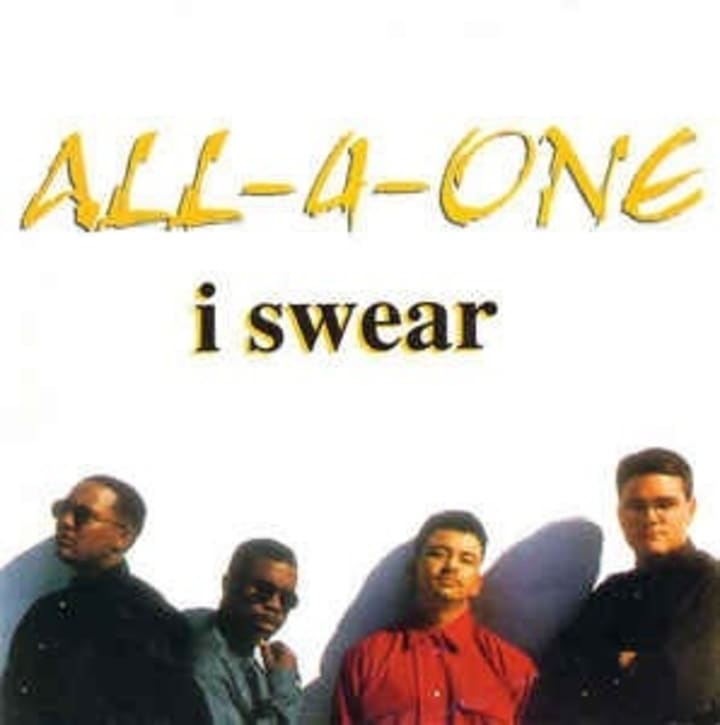 9) All-4-One: "I Swear"
This pop version of John Michael Montgomery's country hit was not only redundant, but also inferior. This pinnacle of success for R&B vocal group All-4-One sounds overwrought with emotion, as the lead singer sounds as if his life depends upon over singing every syllable of each note. This is a complete and utter melismatic nightmare. If I were to ever listen to this song again (highly doubtful), I'd stick with JMM's original. Thanks, All-4-One, but no thanks.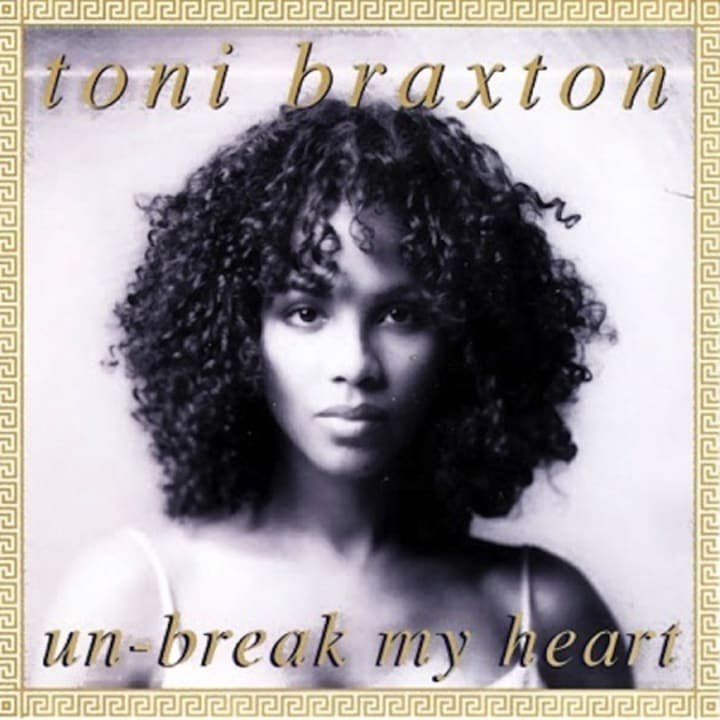 8) Toni Braxton: "Un-break My Heart"
Back when I originally heard this song, I immediately began trying to deduce if this was performed by a man or a woman. Even after becoming acquainted with Toni Braxton's masculine vocal stylings, I couldn't help wondering what the producer and recording engineer were thinking during this recording session. This sounds like they weren't initially sure if they were going to keep Braxton's vocals on the master and commanded her to concomitantly sound like a male and a female, just in case they needed to shop the demo to alternate artists. This Diane Warren and David Foster composition certainly wasn't enhanced by Braxton's dreary performance. Please, unbreak my ears!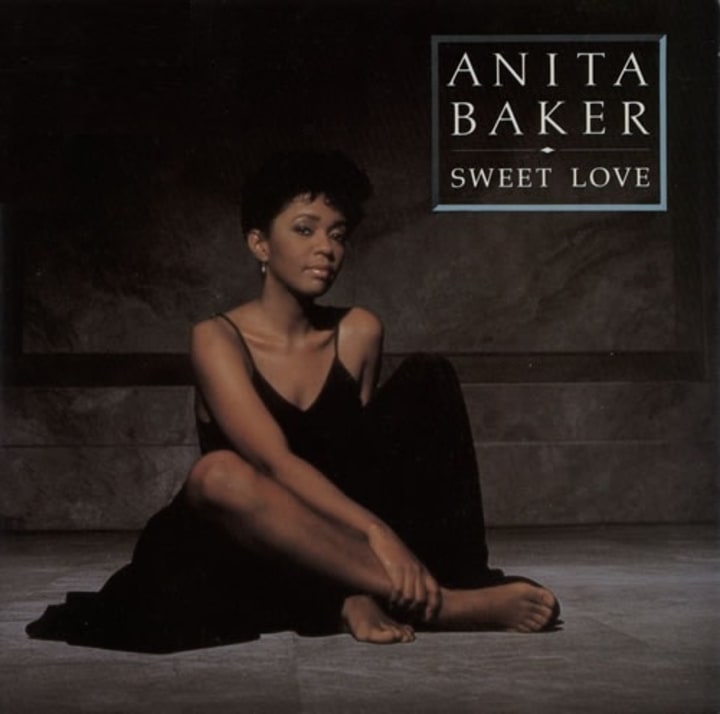 7) Anita Baker: "Sweet Love"
First of all, let me start by admitting I am not, nor have I ever been an Anita Baker fan. I don't like her phrasing, her timbre, or her songwriting. In fact, I'd liken her performance on this song to hearing a cat being strangled. Nothing against her, she's just not my cup of tea. With that said, this track has to be the most offensive of all of her overrated and over played radio hits. I endured her popularity in the 1980s, but all too often, I'm still periodically reminded how much I detest this song. It essentially sickens me to my very core.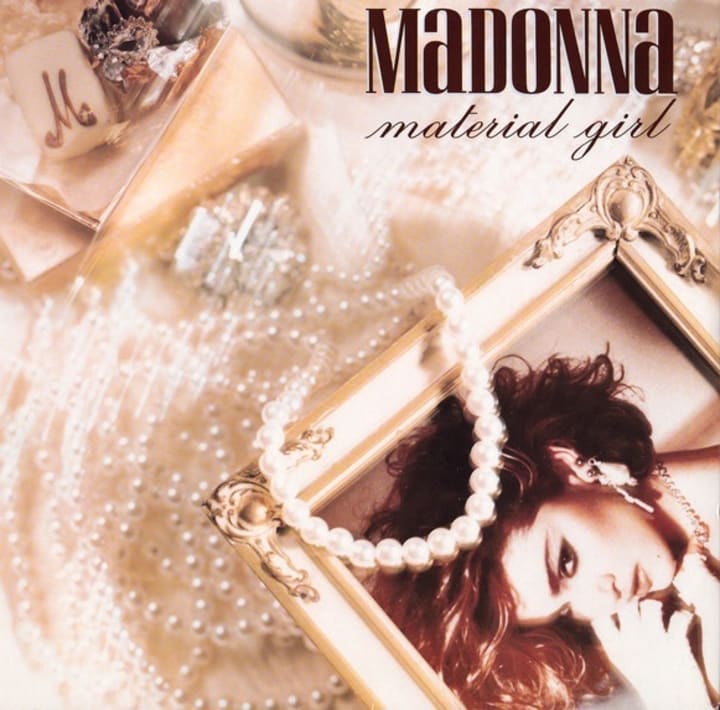 6) Madonna: "Material Girl"
I loved this song as an album opener when it was new, and even initially enjoyed it when Madonna performed it live on her first few tours, but over the years, this cutesy ditty became overexposed beyond the point of exasperation. I feel the same way about "Like a Virgin" too, but at least I can still tolerate that song occasionally in its extended remix version. "Material Girl" is not a bad song, it's just played out to the point of being unlistenable.
5) Lee Greenwood: "God Bless the USA"
Now I'm not unpatriotic mind you, but this less than stellar anthem has become ingrained into every Fourth of July celebration for longer than I care to remember. This is a prime example of repetitious song abuse. Nice sentiment, but it has become tedious and monotonous.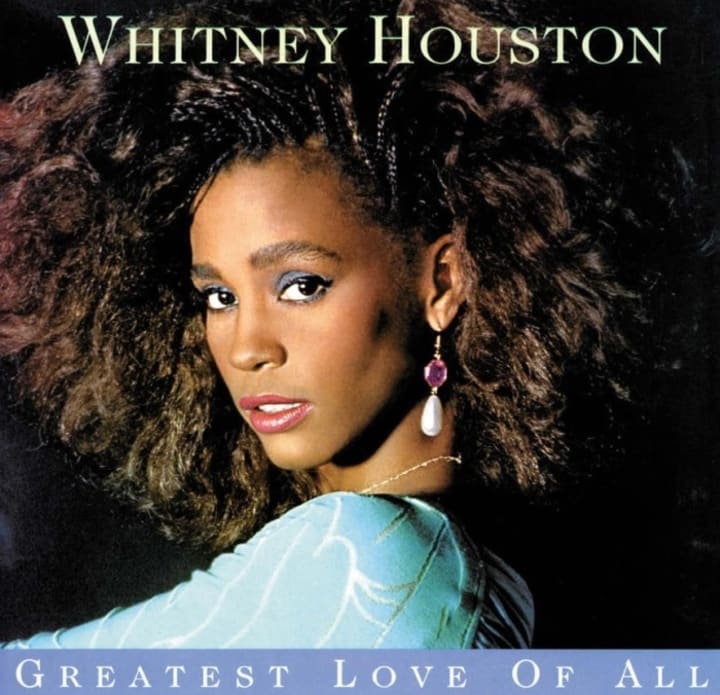 4) Whitney Houston: "The Greatest Love of All"
A great vocal performance from Whitney, but the song itself is too sappy and syrupy. Plus, this has been massacred far too many times in beauty pageants and televised singing competitions. By the way, exactly which generation of children hold the fate of our futures in their hands? I surely hope it's not the Millennials.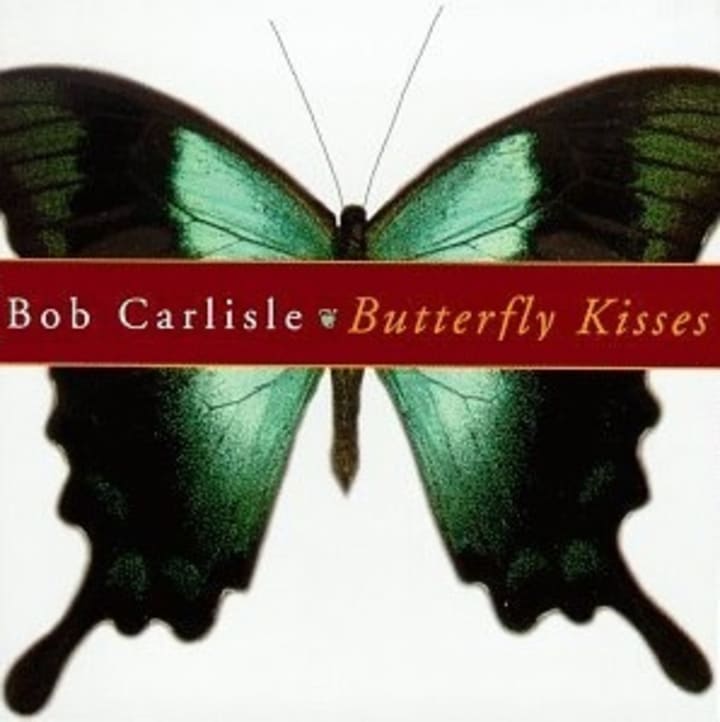 3) Bob Carlisle: "Butterfly Kisses"
Talk about sappy and syrupy, this song literally makes me throw up in my mouth whenever I'm forced to listen to it against my will. This tune not only gives contemporary Christian music a bad reputation, but also places a black mark upon the entire genre of popular music.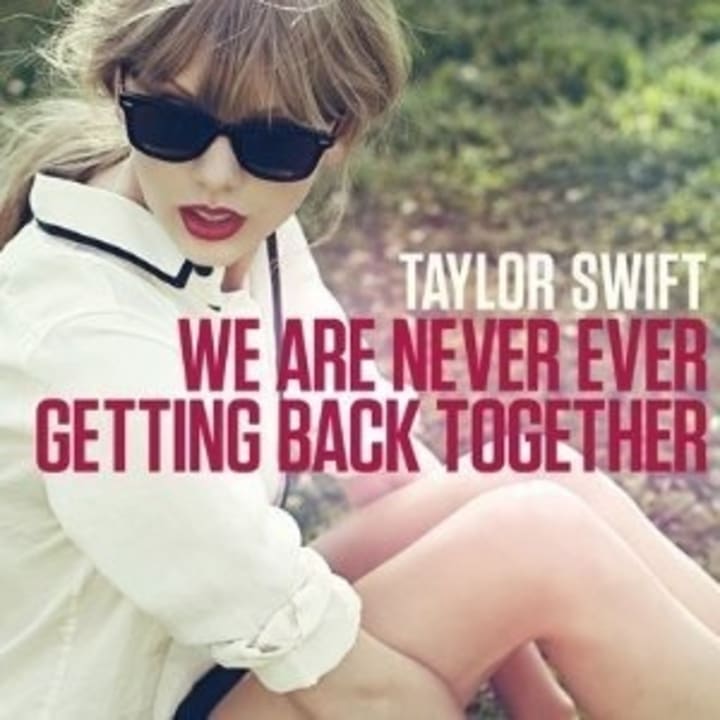 2) Taylor Swift: "We Are Never Ever Getting Back Together"
As if the title alone wasn't warning enough, this insipid schoolgirl diary entry is beyond rancid. Its deadly combination of a bad melody coupled with trite lyrics seems to follow me into every restaurant, department and grocery store I enter, ad nauseam. Please God, make it stop!
1) Matthew Wilder: "Break My Stride"
This horrendous excuse for a pop song was performed by one hit wonder Matthew Wilder, who surprisingly went on to produce No Doubt's diamond-certified smash album, Tragic Kingdom. However, you'd never have gleamed that from his one bona fide, but nauseatingly horrendous hit. Wilder also continued his music career by writing and producing songs for Kelly Clarkson, Christina Aguilera, as well as Miley Cyrus' notorious Hannah Montana ditty "G.N.O. (Girls Night Out)," which now kind of makes much more sense in hindsight.
About the Creator
I'm a music journalist, blogger and crate digger. I began writing about music during college and again as a freelancer. Links to my published pieces can be found on my music blog at: popmartzoo.com and/or follow me on Twitter:@popmartzoo
Reader insights
Be the first to share your insights about this piece.
Add your insights