10 of the Greatest Rock Albums Ever Made
It's called classic rock for a reason.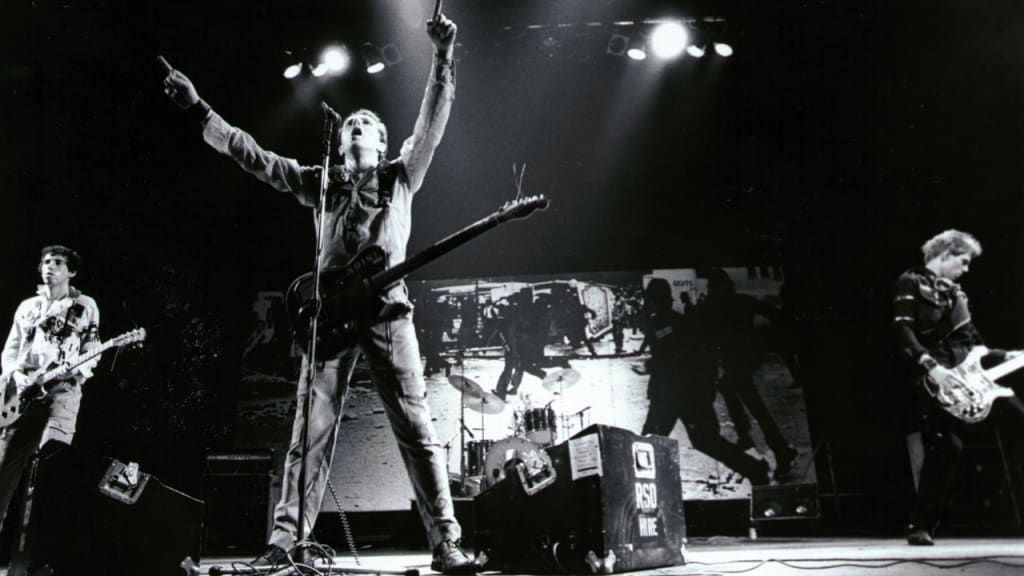 I have to confess, as a card-carrying member of Generation X and as someone who was in the stands when some of the greatest rock albums ever made were actually released, I have spent an inordinate number of hours in the midst of "greatest rock albums ever made" conversations. I've grown up reading list after list, too; everything from the first-ever Rolling Stone 100 Greatest Albums of All Time to The Observer's 100 Greatest British Albums. I've devoured countless books about music, including my bible, The Rolling Stone Illustrated History of Rock n' Roll. I've perused myriad issues of Mojo and Q, as well as Creem when it reemerged while I was in college. So I've had a chance to vet the opinions of a great many outstanding critics while constructing my own edifice. Where has it gotten me? Down a rabbit hole where you drown in classic rock and die with your motorcycle boots on.
So lists beget lists, Saturday night becomes Sunday morning, we veer from classic rock to hard rock to heavy metal and back, and still we never arrive at an answer. And this is the beauty of it.
You can't ever come up with one list—it's impossible. You need a list of the greatest rock albums of the 60s, the 70s, the 80s and the 90s. You need a list just for the greatest rock debut albums, and even here you'll have plenty of overlap; two of my favorite debuts are The Counting Crows' August and Everything After and The Black Crowes' Shake Your Money Maker, which are also two of the best albums of the 90s. So now we slip from lists and stumble into a series of Venn diagrams.
It's fascinating to diversify these general lists into individual categories: Greatest Rock Albums Recorded in Los Angeles; Greatest Rock Albums of the Vietnam Era; Greatest Rock Albums Recorded during the Ronald Reagan Presidency. It's like an endless game of Chutes and Ladders. What can we do with so many great albums and so many ways to categorize them?
As I veer toward 50, I think the best thing I can do is compile a short list of the albums I feel must be digested to understand the inarguable nutritive value of classic rock. So from the speaker propped in the window of the house of the guy washing his Prius in his driveway in Belmar, New Jersey to the Beats headphones on the kid on the British Airways flight from Edinburgh to Heathrow, here are ten to consume with minimal annotation and in no particular order—I won't stand in your way.
Pure, unadulterated 70s rock and roll by the decade's greatest unadulterated rock stars. It's a collage of American blues and rock, steeped in London and recorded in a château in France after almost a decade of touring. Louche? Just one drink! You'll shake your hips and fall down drunk.
The Himalaya that put Springsteen and New Jersey on the topographical map. Perhaps the greatest title track in American rock and roll and the greatest opening track, "Thunder Road." Poetry disguised as rock songs, written, played, arranged and sung by a 24 year-old music fanatic who was, as he put it, taking his "shot at the title." The sax! The sax! It floats like a butterfly, stings like a bee.
What if I just exclaim, "holy shit!" and leave it at that? Classic rock for punks? Punk rock for classic rock lovers? A double-album sashay through just about every rock music genre, with lyrics so brilliant they'll make you giggle. Has anyone else ever written a sing-along about Montgomery Clift? You'll find it right after "Spanish Bombs?" It rocks back and forth between bombastic and wistful, and you're shouting along with every word.
Every year, it seems there's some discussion about which Beatles album is both the best Beatles album and the best album of all time, and it comes down to Rubber Soul, Revolver, Sgt. Pepper and The White Album. Q once declared Revolver the greatest British album of all time, and I can't argue with them. If melody is a science, this was Lennon and McCartney's Nobel Prize winner.
Another double album, every song a gem. Heroin! Unrequited love for George Harrison's wife! Duane Allman! This is blues music sieved through classic rock and Beatles-inspired melodies; raw, tortured and exquisite. "Why Does Love Got to Be So Sad?" "Bell Bottom Blues" and a searing version of "Little Wing" provide some visceral answers to looming metaphysical questions, as does pretty much every song on this perfect record.
Perhaps the definitive classic rock record, from its cover to its core. A dreamy tour de force created by four men barely old enough to attend graduate school and as ambitious as a space program. You don't listen to it so much as invite it in to stay forever. And when you come home, cold and tired, it's good to warm your bones beside its fire. Pink Floyd: perfecting psychedelia and inventing electronica.
It's arguable that half of what you see and hear in rock music comes from Bowie and the other half doesn't matter. Sledgehammer glam glitter pouring down from Mars in torrents. Alongside The Who's Tommy, it's the definitive concept album; the sweetest interstellar bombast you'll ever hear.
Proof hard rock can be as melodious as the Beatles. Can a record make you want to do a million push-ups and drink all night? The lyrics are its secret weapon: "Let me put my love into you, babe/ Let me cut your cake with my knife." No one would be this funny on vinyl again until The Smiths' The Queen Is Dead. Perfect from the first note until the last, it's where classic rock, hard rock and heavy metal converge. It's quite simply the world's favorite AC DC album since 1980.
It's perhaps one of the greatest classic rock albums because it's such an open-hearted, attentive study of classic rock. Picasso spent hours upon hours in the Louvre studying Delacroix, Ingres, etc. When U2 started, they were four punks from Dublin—on The Joshua Tree, they finally turned in their thesis. The Queen Is Dead is the equivalent for The Smiths. As monumental as it is ambitious, you'll find some of the greatest rock songs of the 80s here, including "Where The Streets Have No Name," "With or Without You" and "Trip Through Your Wire."
There isn't a Zeppelin album you shouldn't commit to memory. IV, however, is a cabinet of wonders and more crunch and slam than a ten-car pile-up in a Styrofoam factory. Thank you, Jimmy Page, for everything.
So that's it. One man's short and, in many respects, deeply dissatisfying list of the ten greatest rock albums of all time. Even just writing about them, without playing them all the way through, I'm astonished by the singular achievement of each; dumbfounded by their ambition and inventiveness; thrilled by their perfection. I feel so lucky to always find this music under my nails, embedded in my fingerprints.
Okay, grab your headphones and go. You've got some catching up to do.
About the Creator
David A. Porter has been the editor at large for Stereo Embers Magazine, an online music site, since 2007. David received an MFA in Creative Writing and an MA in English from San Francisco State University. He is a Rutgers graduate.
Reader insights
Be the first to share your insights about this piece.
Add your insights