10 Movies All About Music
Playing an instrument never looked so good in these movies!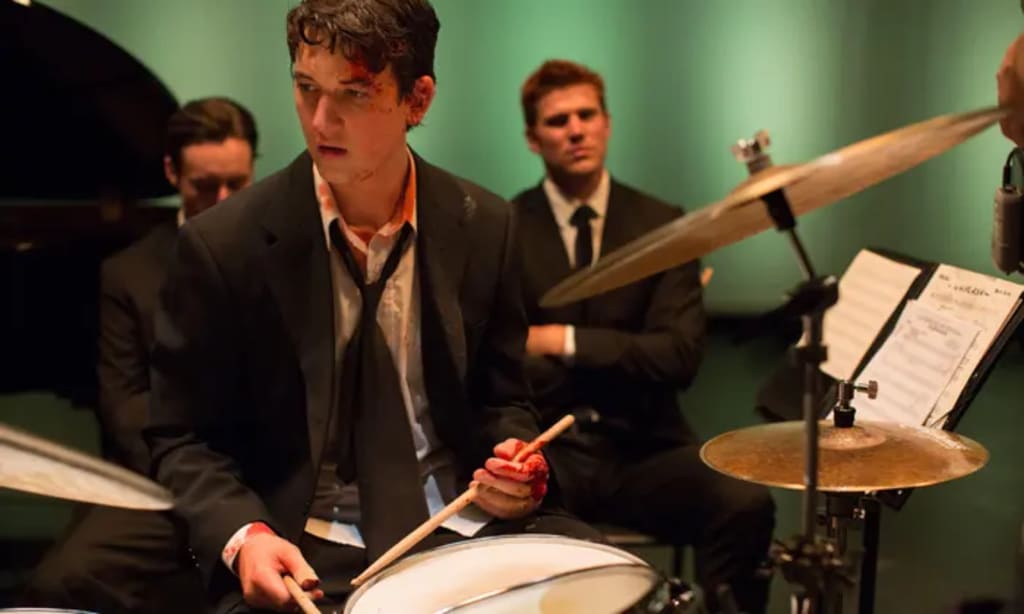 Music is gateway to another world and watching movies is also. Put the two together and it's magic. Here are some movies that have music to speak to the soul.
August Rush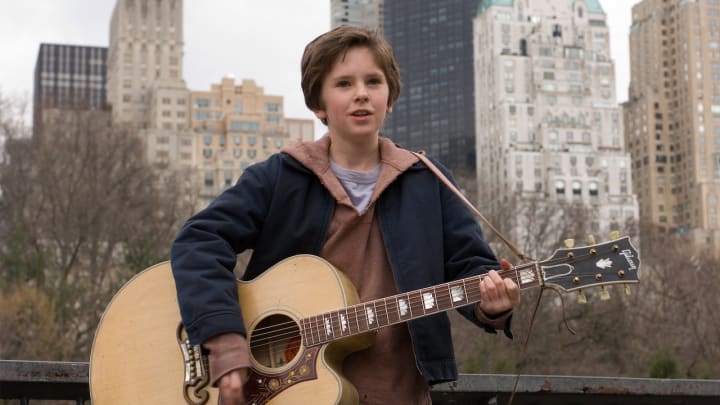 A sweet and beautiful about a young orphan boy who uses the power of music to find his parents. We watch two young adults that find themselves pregnant give the child up for adoption. This boy, like his parents, has a gift for music and is determined to find them through the music.
Whiplash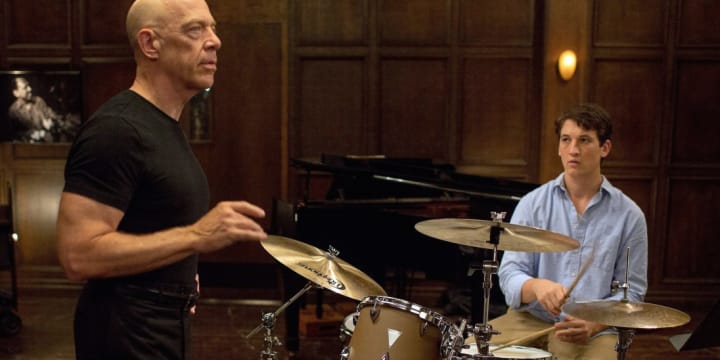 I haven't seen this one yet, but Miles Teller is a great actor and. I can't wait to watch. This show is about a drummer who gets discovered by a teacher who has interesting teaching methods, almost terrifying. Striving for perfection and wanting to reach he expectation he's been given, Teller's character starts to reach the brink of insanity.
Bohemian Rhapsody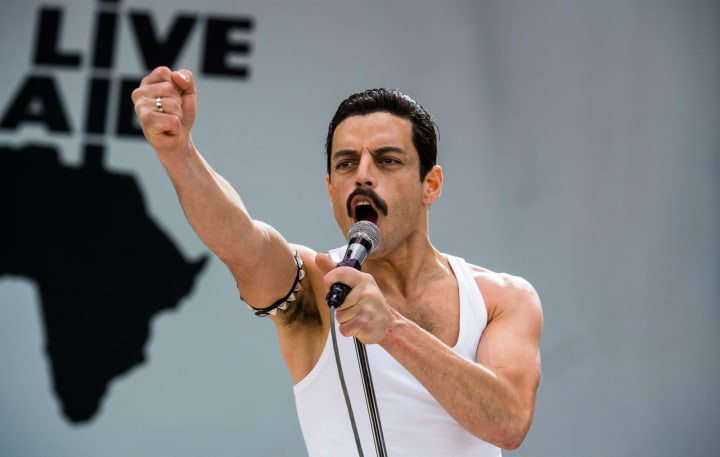 The life of Freddie Mercury of Queen is shown through the movie Bohemian Rhapsody. We see his journey from the beginning and how he comes out to the world, changes his name, writes his masterpieces, and becomes a star. Mercury had a hard life and strived for perfection, most artists do, but as a rising star in a newer genre with unique songs no on has really heard before Mercury was doing all that he could to be an original. And he really was. We get to see almost an exact replica of the Live Aid performance done by Rami Malek. An inspiring performance making me wish I was alive during the time to see it. Heartbreakingly, Mercury dies from AIDs.
Yesterday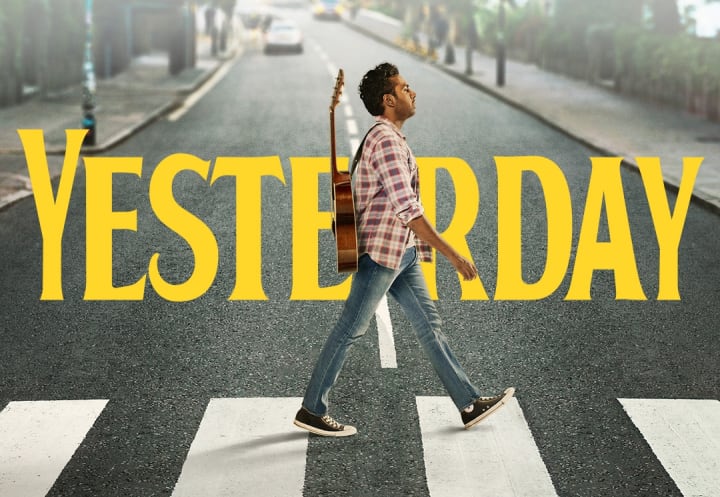 Honestly, this has become one of my favorites. What would life be like if you were the only one to remember The Beatle's songs. Well that became a reality and one man is now becoming famous because of songs only remembers. Feeling guilty for becoming famous for songs he didn't write, he knows what he has to do but he will be risking it all.
Walk the Line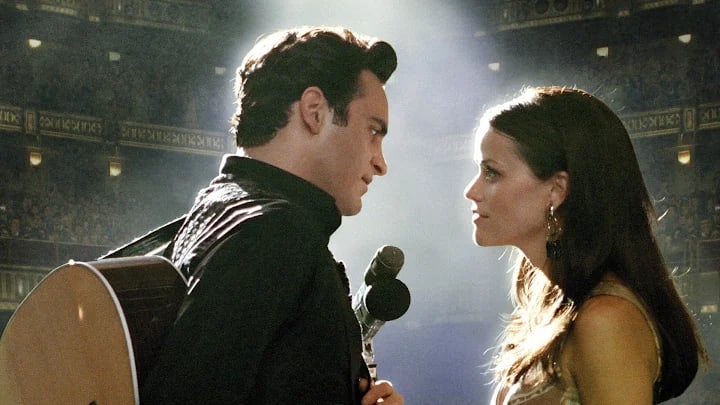 I actually haven't seen this movie and disappointed that I haven't, but the story is a of Johnny Cash and his rise to fame. We meet him as a young boy who lives on a farm with an abusive father. We watch as he gets out of that life with his wife and becomes a stage star, where he unintentionally meets the real love of his life, June Carter. As their lives play out, we see their struggles and their music on screen become jumbled.
School of Rock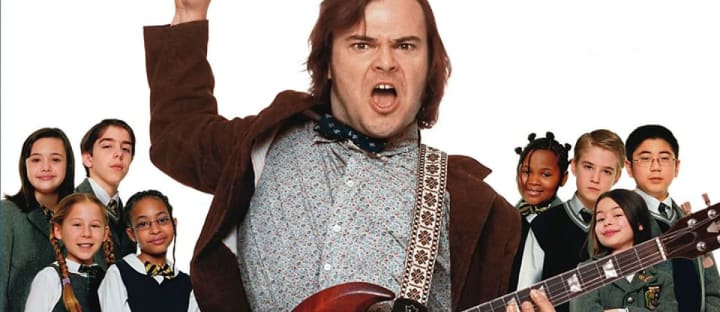 One of the greatest films Jack Black has ever been a part of, even he's said so himself. As a fake substitute teacher, Black gets his students to create a band and gets everyone involved finding everyone's niche's. Unbeknownst to the faculty, he is not actually a teacher and uses the students to win a battle of the bands after being let go from his adult band. When his plans are found out, the kids are not too eager to quit and want the show to go on!
The Pianist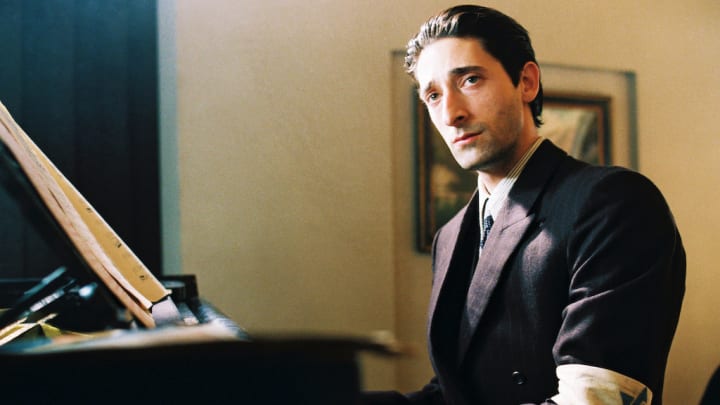 I have never seen this movie, but I can tell you this a great movie. It has many awards to prove it. The premise of the show follows a Jewish man living in Warsaw, Poland with his family during World War 2. He gets separated from his family and has to hide in different places around Warsaw to survive and keep from getting taken by the Nazi's. I am honestly curious why I haven't seen this movie yet because it looks so good!
Drumline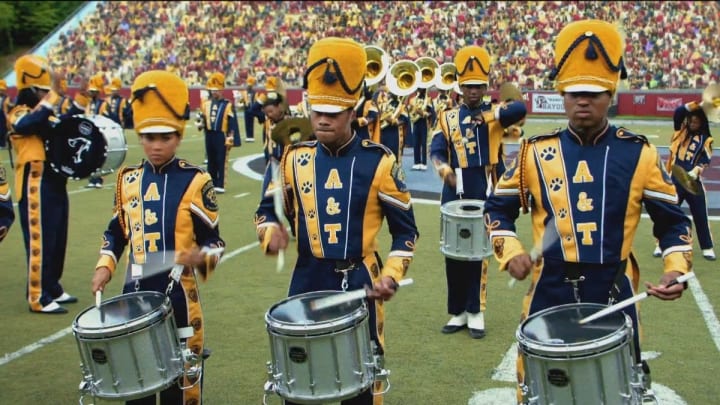 A kid trying out for his college drum line can't actually read music, but is one of the best drummers this college has ever seen. Unfortunately his talent just isn't going to cut it. With his drumming responsibilities getting harder, he is still trying to maintain his other college classes and a college social life. If you know what I mean. Will he get to drum in the end with the band or will his lack of reading be his downfall? Love this movie!
Rocketman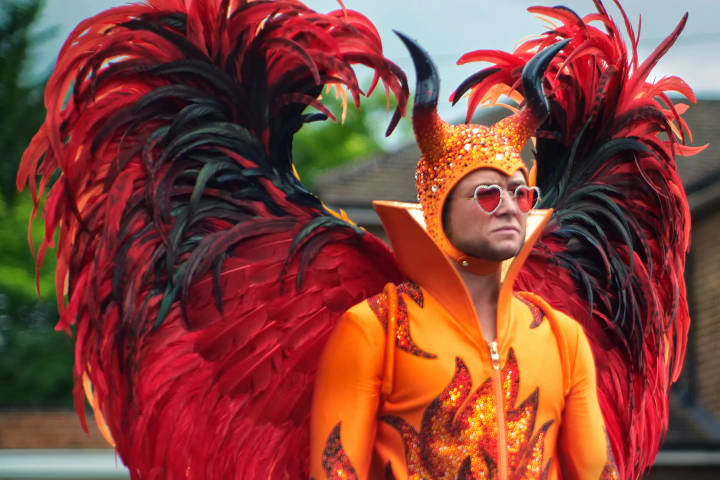 This is a retelling of a fantastic star known as, Elton John. It tells of his young life and how he came to love music and how he sang the songs that made him a star. We get to see his struggles of being gay and how that gets him taken advantaged of. We also see the mental struggles he endures and how he seeks to find help. The music is wonderful and Taron Egerton sings an amazing performance.
A Star is Born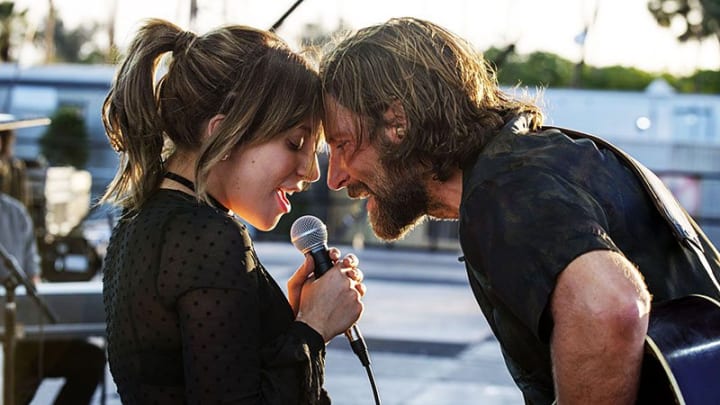 A struggling artist, Ally meets a star, Jackson Maine who sets Ally's career in the right direction. As she begins to become a popular icon flourishing in her new role, Jackson starts his struggle with his own demons. The couple tries to keep their relationship together, but their lives are pulling them in different directions. Can they get back to shallow waters or will the deep end swallow them up?
movie review
About the author
I am a recent college grad in Business Communication I am a Marketing Assistant for a digital signage company now and I just write for fun! I'm hoping to become a published writer one day! #anythinghelps
Reader insights
Nice work
Very well written. Keep up the good work!
Top insights
Easy to read and follow

Well-structured & engaging content

On-point and relevant

Writing reflected the title & theme

Excellent storytelling

Original narrative & well developed characters
Add your insights