10 Books in the music industry you need to read in 2023
Best books in the music industry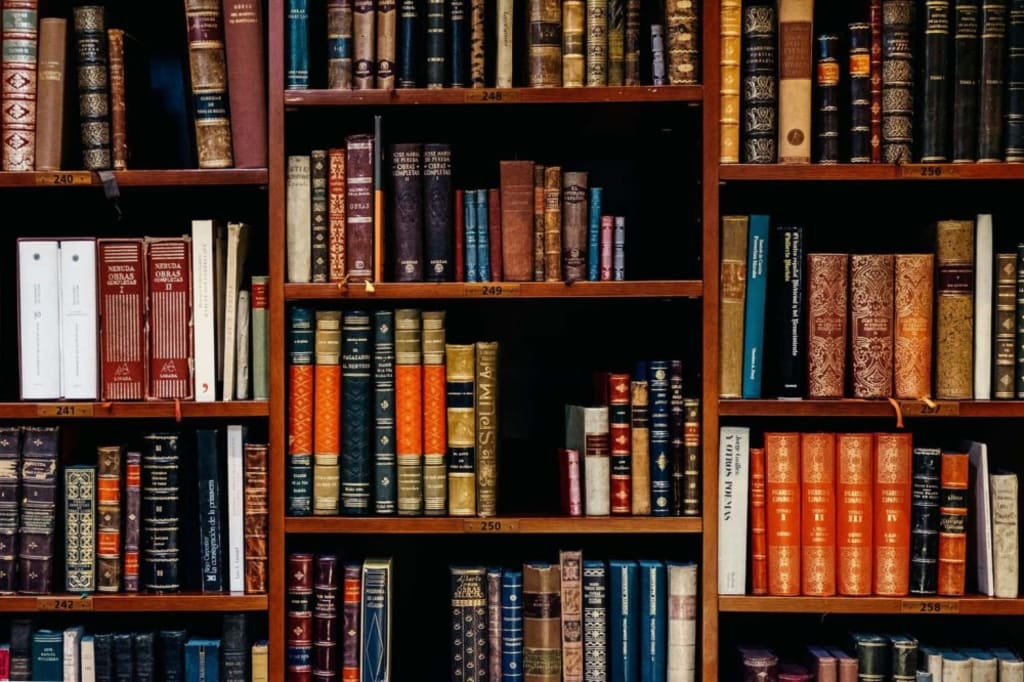 New year, new you! There are publications that will increase your understanding of the music business, regardless of if you work as a music producer, manager, record label owner or musician. Fortunately, many of the most smart people on the planet have written about their adventures in the music business to assist individuals like you. You should learn from their errors to improve yourself and get an advantage over your rivals in the music business.
For artists and anyone working in the music business, we've selected some of the greatest music business books ever written. This collection of the top books will help you learn from some of the greatest people and most successful marketers in 2023.
1 All you need to know about music business
All You Need to Know About the Music Business: Ninth Edition, written by music attorney Donald Passman, is a treasure of a book and is recognized as the industry bible by the Los Angeles Times. It is strongly advised for everyone who wishes to enter the music business since it is essential.
The book was initially released in 1991. In its 10th edition right now. It has documented the dramatic transformation the music business has experienced over the years. The book has refreshed to the point that it's still relevant, even with the inclusion of MTV, the MP3 revolution, and now streaming services.
This book is for everyone who wants to know what it takes to survive in the music industry and has chapters on choosing the proper team around you, signing the record agreements, merchandising deals, copyrighting, and even selecting the perfect artist image.
It includes almost all aspects of the business except music production. So, regardless of whether you work with musicians or managers, solicitors or publishers, you should do this.
2 Get more fans DIY guide to the new music business
This book by record producer Jesse Cannon is an excellent read if you want to stand out in an era where music is freely available and everyone has the same ability to distribute their songs.
The DIY Guide to the New Music Business essentially examines the advantages and disadvantages of social media and streaming platforms like Spotify, YouTube and Soundcloud.
Music fans may not pay much money and there are a ton of musicians in reality. But there are many ways you can earn your income and I t is basically free to do it while sitting at home.
The book is an excellent DIY marketing resource for all artists to promote their work in the modern world. If you read it you may be able to convert a casual listener into a loyal consumer.
3 How to make it in the music business
Without a question, the music business is evolving quickly. A fresh chapter begins, and it will be over with a flash. So, if you wish to survive in this unstable environment by making music, you might think about reading this book by Ari Herstand.
Ari began as a musician and then developed Ari's Take, a firm that aids independent musicians and concentrates on music business education. He published this book in 2016, and many artists were quickly impacted by it.
Any DIY musician or composer looking to establish a reputation for themselves should read How To Make It in the New Music Business. You'll get a clear picture of how to make the most of all the tools you have at your fingertips in the privacy of your own home. It will also show you how to make the most of media sites like YouTube, Instagram, Spotify, and Facebook to get followers.
4 Take care of your music business: second edition
Knowing the legal and financial aspects of music production is crucial if you're a professional artist. But if you're not yet an expert, you should read John Kellogg's Take Care of Your Music Business.
It was first released in 2001 and is a well-respected book for everyone from attorneys to artists to managers to record label executives. It provides you with valuable insights into the less glamorous aspect of business that most individuals are often unaware of. The digital era, 360-degree agreements, and a few good case studies are also included in the new version.
5 Music money and success 8th edition
Let's be honest. Making music is a business.. In the end, you hope to be compensated when you release songs. And Jeff Brabec and Todd Brabec's book Music, Money, Success shows you simply how.
Because there are no shortcuts or certain ways to make a career as a musician. This book will  instruct you on what to watch out for, who to contact, and how to get there.
It essentially takes actual cases of individuals who have earned a fortune in the music business uncovering the factors that led to their success. Music, Money, and Success includes the majority of aspects of the musically related creative world and is not only for albums. TV, films, Podcasts, advertising, etc.
This would be a fantastic and educational book for you if you're talented. It will give you a much better understanding of the steps it takes to achieve financial success with your songs.
6 The music business advice book
Most artists enter this enormous industry without any formal instruction. And often they wind up being burned out, mistreated, or lost. So wouldn't it be wonderful to have knowledgeable veterans lead the way as you set out on your voyage?
The Music Business Advice Book by Bobby Owsinski is just what you need. Owinsiki collected 150 priceless tips from 130 business experts over the period of five years on his podcast, and he then combined them into this book.
The book covers a variety of topics, including networking, setting fair prices, and pursuing your passion. It benefits both experts and novices equally.
7 The Pain and simple guide to music publishing
The Plain and Simple Guide to Music Publishing by Randall D. Wixen, recognized as a must-have, is a fantastic resource for learning all there is to know about music publishing. The reason why artists often experience this is mostly misunderstanding. But that will change after reading this book.
It will guide you across performing, releasing, signing contracts, copyrighting, and much more. It has been updated throughout time. You will also talk about the modern publishing challenges individuals encounter and how to overcome them.
The style is humorous and the language is straightforward. Even the most novice musician may easily comprehend this fascinating book. Even if the book isn't the longest, a careful reading will provide many benefits.
8 Artist Management for the music business 4th edition
Being an artist manager is a rewarding and enjoyable career. But in reality, not everyone is capable of doing it. Making a reputation for yourself and your artists successfully requires a lot of perseverance, guts, and talent.
The world of artist management is thoroughly explored in Paul Allen's Artist Management for the Music Business. With examples of career goals to contract sections, it offers critical insight into what it takes to be a manager.
The book includes chapters on tried-and-true management techniques to assist you in planning your tasks and career plans to help you choose the career pathway you want your artists to pursue. You should read this book if you are a manager or want in be one.
9 Real artists don't starve
Do you know the myth that most artists find it difficult to earn a simple living? That has some logic. But you may make the most of your skills in this wonderfully unique and open environment to achieve success.
Real Artists Don't Starve by Jeff Goins is essentially a develop yourself manual for anybody interested in a career in the music. It works brilliantly for calming people's fears and anxieties before they enter the business.
Anyone, from graphic designers to authors, should read it. It removes misconceptions about successful and failed creatives and provides you with a number of leading ideas.
10 Start your music business
You need to be familiar with more than just the sphere of the music industry. If you want to manage a company successfully, you need also invest some time in studying the legal side of things.
The excellent, simplified book Start Your Music Business by Audrey Chisholm Esq. is a must-read for everyone in the music who wishes to launch a music business. The author is an established music lawyer with extensive experience. Her method of sharing her expertise and eventually assisting aspiring musicians is through her book.
Numerous fascinating chapters in the book cover topics like how to work with other artists and how to lawfully sample music as well as how to secure your brand and music.
Check out our website with the biggest online music business contact database that includes music blogs, artist booking agencies, music festivals, radio stations, record labels, Spotify playlists, music online magazines and much more.
https://musicbusinessguru.co.uk/music-biz-encyclopedia
We offer comprehensive artist development services that are suitable for artists at any stage of their career.
https://musicbusinessguru.co.uk/services
Mike Dacombe
musicbusinessguru.co.uk
Reader insights
Be the first to share your insights about this piece.
Add your insights