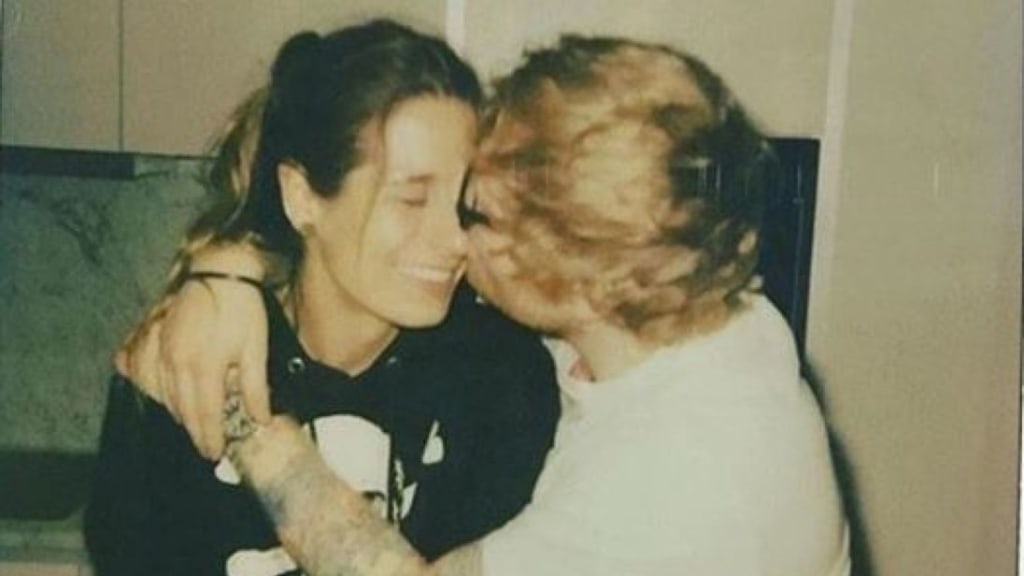 The loved-up pair are childhood sweethearts
Global superstar and musician Ed Sheeran has announced his engagement to long-term girlfriend Cherry Seaborn.
In a post on Instagram he wrote, "Got myself a fiancé just before New Year. We are very happy and in love, and our cats are chuffed as well xx."
The pair has known each other since school, but only got together in 2015, just before the singer took his year off from music.
Ed's most recent album Divide has several lyrics which have been inspired by his love for Cherry:
1. "Cause we were just kids when we fell in love Not knowing what it was I will not give you up this time."
—Perfect.
Ed met Cherry at Thomas Mills High School in Framlingham, Suffolk before she went to study at Duke University in North Carolina.
2. "To carry love, to carry children of our own."
—Perfect.
It's clear that Ed is ready to start a family with his future wife, having previously said, "I'm ready, let's go—tour bus babies, little fat, chubby babies that just walk around."
3. "Spent my summer time beside her And the rest of the year the same She is the flint that sparks the lighter And the fuel that will hold the flame."
—Hearts Don't Break Around Here
Ed and Cherry spent most of 2016 together, traveling the world and falling in love.
4. "How would you feel, if I told you I loved you? It's just something that I want to do I'll be taking my time, spending my life Falling deeper in love with you."
—How Would You Feel
The recent engagement proves that Ed's in for the long haul with this relationship.
5. "We were sat upon our best friend's roof I had both of my arms round you Watching the sunrise replace the moon."
—How Would You Feel
This is perhaps inspired by a happy memory from the couple's teenage years.
6. "We talk for hours and hours about the sweet and the sour And how your family is doing okay Leave and get in a taxi, then kiss in the backseat Tell the driver make the radio play."
—Shape of You
Ed and Cherry are childhood friends, so he's bound to know her family from way back when.
7. "I was holding her hand, her hand was holding mine Our coats both smell of smoke, whisky and wine As we fill up our lungs with the cold air of the night."
—Galway Girl
Okay, so Cherry isn't a Galway Girl, but it's possible that she and Ed have had some crazy nights out together.
8. "You and I we're flying on an aeroplane tonight We're going, somewhere where the sun is shining bright Just close your eyes, and let's pretend we're dancing in the street."
—Barcelona
During his hiatus, Ed and Cherry did a lot of traveling which gave them plenty of time to rekindle their romance.
9. "I fell in love with the sparkle in the moonlight Reflected in your beautiful eyes, I guess that is destiny doing it right."
—Barcelona
It can only be fate that Ed found his way back to his childhood sweetheart.
10. "While I'll be sitting here with a song I wrote Sing, love could change the world in a moment But what do I know?"
—What Do I Know?
After all the heartbreak tracks, it's nice to finally have some positive tunes from Ed.
With marriage and fatherhood in the cards, the next album will most likely be Ed's most romantic to-date.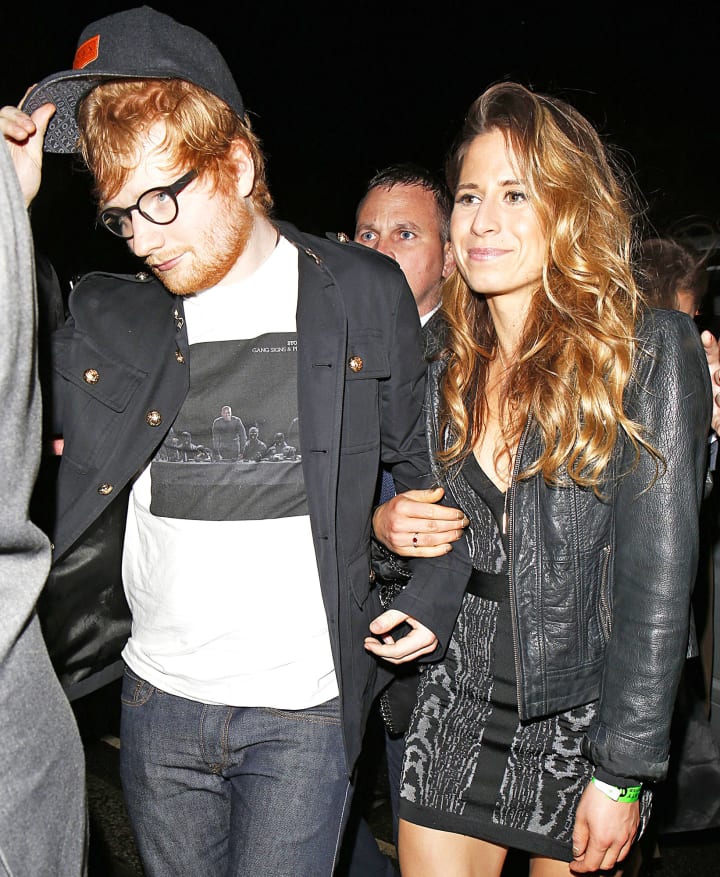 About the Creator
Kathy is an Irish writer and journalist who is crazy about cats and playing the ukulele. She loves to write about matters close to her heart and help fight the stigma against mental illness.
Reader insights
Be the first to share your insights about this piece.
Add your insights