10 Beatles Songs to Express Love in the Distance
There's a song I consider a wedding ring!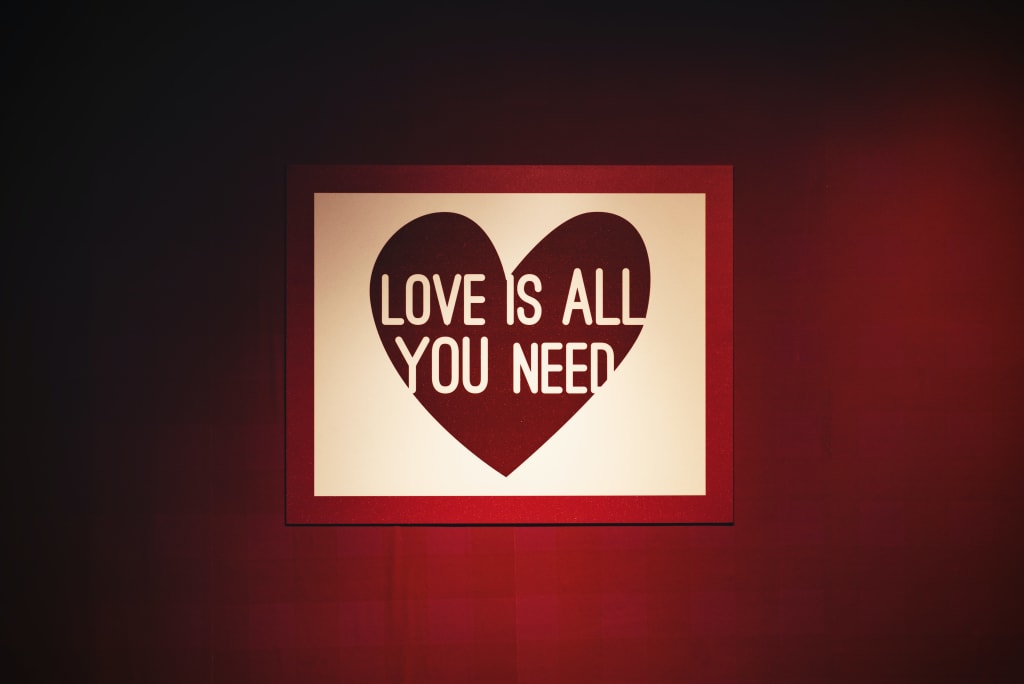 Photo by Tim Mossholder on Unsplash
When you are deeply in love, there is no way you keep your love a secret. There are some loves too strong and inmense that they can't fit in the same city.
The Beatles is one of my favourites bands of all time. I should also mention that I learned English with their songs at the age of 10. And they have accompanied me ever since, even when I had to board my relationship against all odds while having an intermittent long-distance relationship for almost 3 years.
When you are in love, the world changes for you. You don't see a satellite in the sky. You see a rounded cheese. And you don't see stars, you see a metaphor to express your endless love. In my case, The Beatles' songs became a perfect fit for expressing love in a long-distance relationship. Which I never considered before. And here is my list!
1. IT WON'T BE LONG (YEAAAAAAH)
Since you left me, I'm so alone
Now you're coming, you're coming on home
I'll be good like I know I should
You're coming home, you're coming home
Who hasn't been identified with this song when you are missing to kiss and hug their lover? This song is perfect when you are feeling happy and excited to meet again with your special one.
The wordplay here between "belong" and "be long" was explained by Paul McCartney.
2. ALL MY LOVING
"And then while I'm away
I'll write home every day
And I'll send all my lovin' to you"
Perfect song for writing down your feelings in a letter, well maybe in this decade an email. All My Loving received much radio airplay despite never being released as a single.
3. I WILL
"Love you forever and forever
Love you with all my heart
Love you whenever we're together
Love you when we're apart"
I could wake up every day listening to Paul's voice singing this, pretending is my partner who sings. hihi. What I love the most about this son is the message of confidence in having the willingness to be together no matter what. To know we do have unconditional love from a person who might be far away and this will not change anything about true love.
4. TWO OF US
"Two of us Sunday driving
Not arriving
…
On our way back home
We're on our way home"
After a while of being separated from your lover, the only thing that matters is being together and creating memories. Doesn't matter if you go to the movies or have a lifetime adventure, but to make it worth looking back in the future and recall with a smile in the heart. Paul McCartney wrote this about him and his wife Linda
5. WHEN I'M SIXTY-FOUR
"Every summer we can rent a cottage
In the Isle of Wight, if it's not too dear
We shall scrimp and save
Grandchildren on your knee"
This song should be considered a wedding ring! It's almost an invitation to grow old together without mattering the wrinkles and loss of hair but the possibility of having a beautiful family and grandchildren on your knee. I can almost visualize it! John Lennon said: "I would never even dream of writing a song like that."
6. I FEEL FINE
"Baby says she's mine, you know
She tells me all the time, you know
She said so
I'm in love with her and I feel fine"
SCREAM OUT LOUD THAT YOU ARE IN LOVE!
Be proud of the LONG DISTANCE RELATIONSHIP that you build day after day. Tell the world how worth it is both being in love resting relevance to everything else.
Paul McCartney played a note on his bass, creating a strangely appealing feedback loop
7. EIGHT DAYS A WEEK
"Eight days a week
I love you
Eight days a week
Is not enough to show I care"
Telling your partner that you love them every single day isn't enough, better to add an extra day to the week to express your enormous LOVE!
8. PS. I LOVE YOU
"Treasure these few words till we're together
Keep all my love forever
P.S. I love you"
What else to say when you have beautiful feelings in your heart? Nothing but: I LOVE YOU!
A love letter being read out loud
9. THE END
"And in the end
The love you take
Is equal to the love you make"
For those minimalists souls. That's it.
The phrase "Love You" is repeated 24 times.
10. ALL YOU NEED IS LOVE
"All You Need Is Love
All you need is love.
Love. Love is all you need"
Doesn't matter if your lover is close or far from you at this moment, always make sure that they know how much you care about them and your true feelings. It might be tough times but LOVE is LOVE and LOVE always WINS!
This song was born out of a request to bring a song that was going to be understood by people of all nations. So this is perfect when love is divided by boundaries.
I'm a The Beatles fan and these songs have calmed my anxiety and comforted my heart when I had to be apart for a while from my boyfriend. In every time of broken hopes, they were always there. I hope that these songs help you to still have faith in LOVE. Which song would you add to this list? Let me know!
list
About the author
Reader insights
Be the first to share your insights about this piece.
Add your insights