➗
Album Review; Ed Sheeran's 'Divide'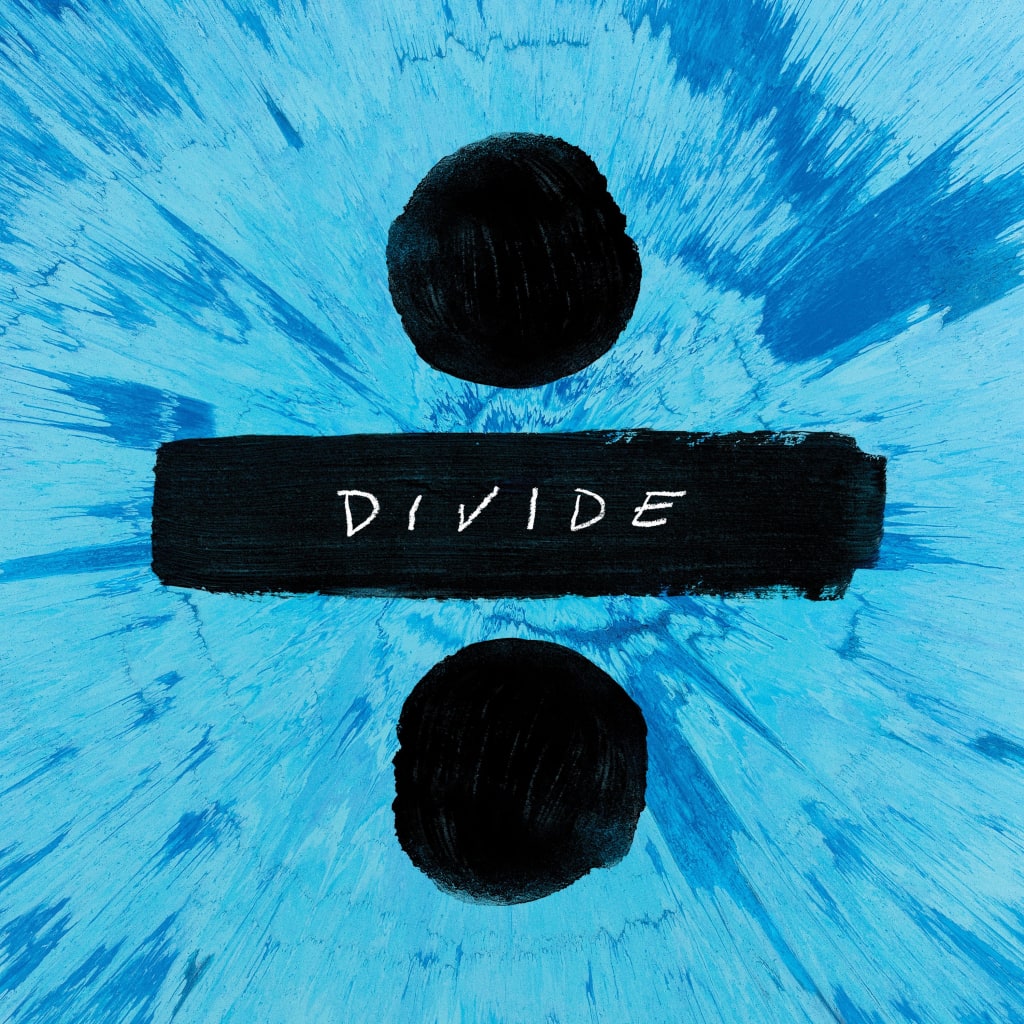 image from genius.com
The divide is not only a multi-genre lyrical masterpiece but also one of Ed Sheeran's most personal albums. The album includes stories from "Supermarket Flowers", a song about Ed's Grandmother's death during the recording of the album, or "Perfect", a song about Ed's girlfriend Cherry Seaborn. The album is an interesting mix of songs, each of which shines in its light.
Guma begins the 16-track album with a half-sung and reads the account of Sheeran's unmistakable melodic energy before Castle On the Hill unleashes the dizzying power that a die-hard Sheeran fan would expect from the record - Sheeran has never been a strong rapper [he admits on Take It Back on x], but the chorus redeemed it.
This album raps most of the songs and reminds us of his past and what he had to go through to get to where he is today. The song showcases his classic sound, but as the album progresses, listeners hear Sheeran heading into a different musical realm.
Another breakthrough ballad appears later on the album, and I confess that this time I was moved to tears. Ed opens his heart on this last song, to be as honest with the lyrics as he was at the beginning of the album.
This is a strange place for a song – a return to the heroic track would certainly have been better towards the end of the album, but again the whole job seems to be Sheeran trying to get back to what he cares about is his album name and is based on slight deviations from Sheeran's talent.
In "Supermarket Flowers", which depicts the grandmother's funeral, there is something about how he discovered that he and his friends had matured because they hadn't been sick from too much booze for a long time. there is a painful specificity to the images – "Folded your nightgowns neatly in a case".
The album features several different genres of Irish-influenced pop-classical, folk-pop-pop, and many more, including the 60's style song "Dive". The album features two Irish songs, "Galway Girl" and "Nancy Mulligan".
He had 2 top songs "Shape of You" and "Perfect" on his last album and he released his album Divide on March 3rd, 2017, an album that fans have been waiting for a while since he last released an album in the year 2014.
Everyone was obsessing over "Shape of You" but I was more into "Perfect". In 2011, his debut album + unexpectedly sold over one million copies and broke the record for most Top 10 UK Singles Chart singles (nine tracks reached the Top 10 in a week), a record previously held by Calvin Harris.
In addition, all 16 of the top 16 singles in the Irish chart consisted solely of songs from the album. The dominance of his songs in the UK charts led to requests for a change in the way the Single Chart was compiled, and so the Official Charts Company introduced new rules limiting the top 100 eligible songs to three for Best Artist. as a remedy for the relationship between streams and sales of old songs.
Sheeran teased the tracks on social media a week before their release, posting instrumental snippets and opening lyrics for each song. Sheeran's album 'Divide' features tracks that combine his signature acoustic sound with a range of styles including Irish-style instrumentals, Latin vibes, and hip-hop. The lyrics on this album don't punch the listener in the gut like his previous projects.
He's less cautious about taking risks and more intent on making it better than the loudest songs from his two previous albums, seemingly aware that his songwriter's deadline is coming in ripped jeans.
Since he is one of the most successful composers in the world, many of his texts have not even been scanned. But after listening to this album, I like the works he created with other artists. When his album came out I listened to some of his songs but not all of them.
As I mentioned above, I've never been a crazy fan of Ed Sheeran, as well as some of his songs. And he's known for his diverse styles, from funky hip-hop to sweet, syrupy love ballads and campfire songs. Ed Sheeran's latest album (his comeback after a three-year hiatus) is a collection that somehow fits his ideal pop model... but is also kind of weird.
After a one-year hiatus, Ed Sheeran released his third major studio album, 'Divide'. The release of two singles from "Divide" - "Shape of You" and "Castle on a Hill" earlier gave way to greatness to come.
Reader insights
Be the first to share your insights about this piece.
Add your insights