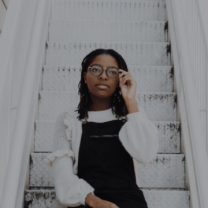 Mina Rowland
I am an girl of color, a artist, a writer and aspiring filmaker, poet and Disney-Pixar animator. I love cats and musical theater!
"No dream is too big
No dreamer is too small"
Dear "White" People

Dear White people, Laquan McDonald, Rekia Boyd, Korryn Gaines, Bobby Hutton, Antwon Rose jr., Stephen Lawrence, Sandra Bland,

Storytelling, Poetry and America

Ever since my tiny chubby hands could hold a book, I have become passionate about knowledge. Growing up in a single-parent and impoverished household, my mother never ceased to instill the love of learning. I saw the power of embracing intellectualism, especially as a girl of color in America.
Stay up to date