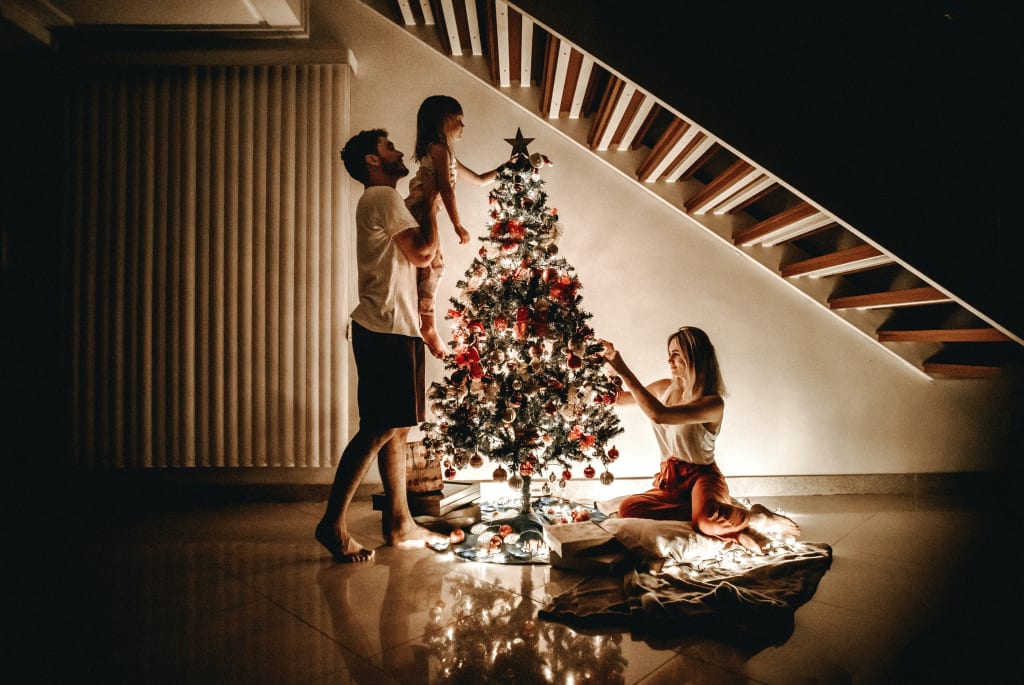 *Unsplash* jonathan- borba
Christmas is just around the corner, and with it comes lots of festivities, activities, and traditions. But I'm all about decorating!
A few days ago, I had an interesting conversation with my roommate and sister as we strolled around a Home Goods store, browsing the Christmas aisles. The topic of decorations came up, and we started comparing our likes and dislikes to each other regarding the various holiday decor we want to fill our homes with. My sister kept pointing out the glittery gold and white ornaments, my roommate favored the classical red and green, while I was drawn to the more subtle, understated woodsy decorations.
We laughed about how different our tastes were, and how much they spoke of our personalities. Then we realized that the stores were inclusively catering to a wide variety of preferences, and it got me thinking about how differently people decorate for Christmas. It's interesting to consider how people style their homes according to their traditions or cultures or even for aesthetics.
Which leads me here, to this thread. For anyone who's curious, I thought I'd share the different Holiday themes people tend to lean toward so you can find your own match.
(I know the title says Christmas, but I want to encompass all holiday traditions, so any and all wintry celebrations are touched on but without the religious overtones so as to not offend anyone.)
Alright, now that I've established the parameters, let's get started. Below are the various themes. Feel free to share which one resonates with your personal style the most in the comments section for the sake of engagement. 🥰
Blinged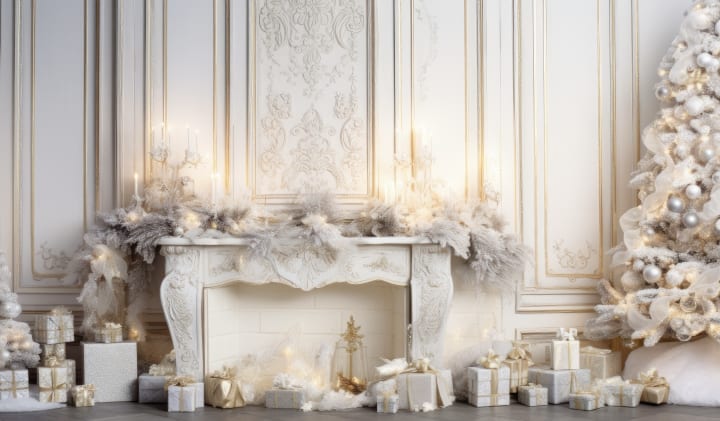 (My sister's style) The glitz and glittery glam of Christmas, with a shimmery twinkle that's a little bit over the top but still tasteful and tinsel-y. P.S. I wouldn't recommend this theme to those who have destructive pets.
Elegant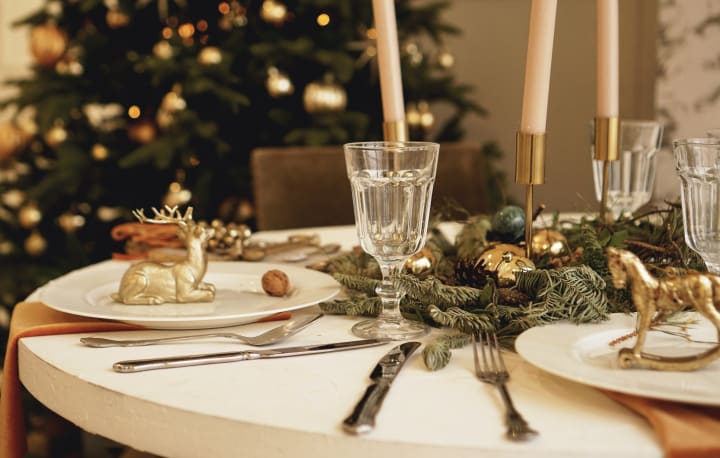 Blending sophistication with celebrations of the season. It gives an air of refined taste without the over-the-top ostentatiousness. Something you'd see out of a Home and Garden Magazine, and wished you could recreate. 🤣
Northpole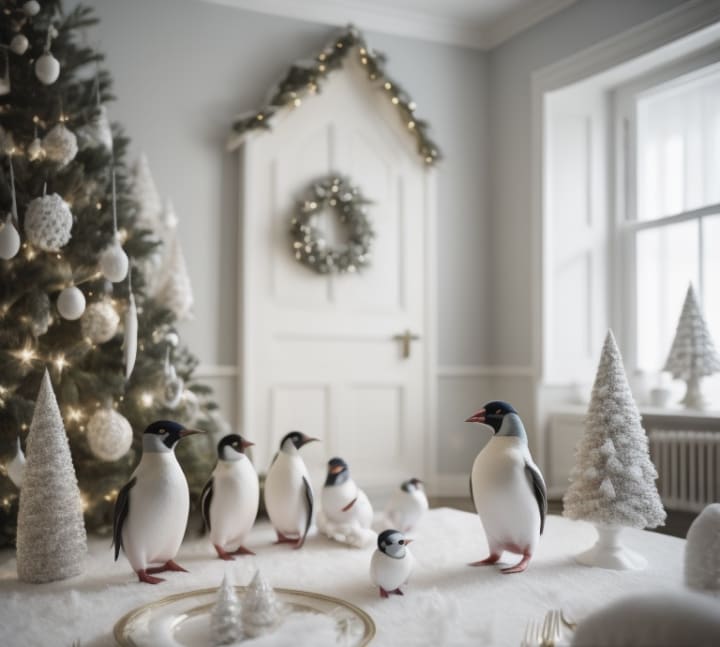 More whimsical and less overtly festive, with an elegance that gives your home a magical Northpole quality. This includes penguins, snowmen, snowflakes, snowglobes, icicles, and the like. My impression of this worldliness is a myriad of white with soft glacial blues to give it a wintry feel.
Classic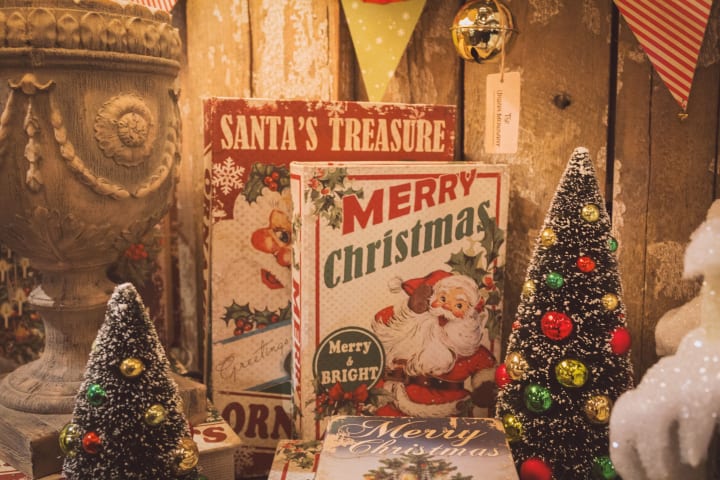 Lots of red and green while capturing the timeless, urbanity essence and familiarity of the holiday, with the old-timey books, lumber mill art, and coke-a-cola polar bear touch. Embraces the warmth of the season and the holiday cheer. It might also be just the simple tree and nothing more :). (My roommate's style)
Grinchmas
A cartoonish take on the holidays with a touch of humor and a lot of bright colors, with a general feeling of being in the playful holiday spirit. Bent over trees, colorful wrapping paper, and, of course, we can't forget the Grinch and his dog Max.
Etherealism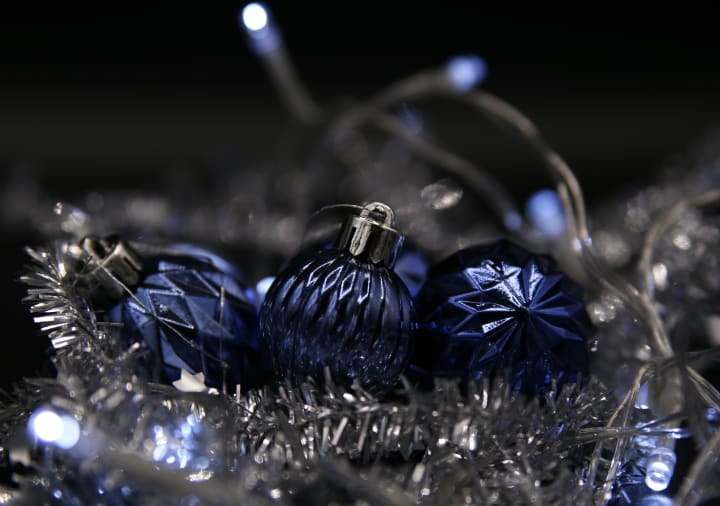 (Didn't know what else to call it) Navy & silver with hints of white, and an array of candles producing an empyrean quality. The mood might feel somber, but that's in no way negative. It merely reminds us there's more to the holiday and captures it flawlessly.
Surf'n Santa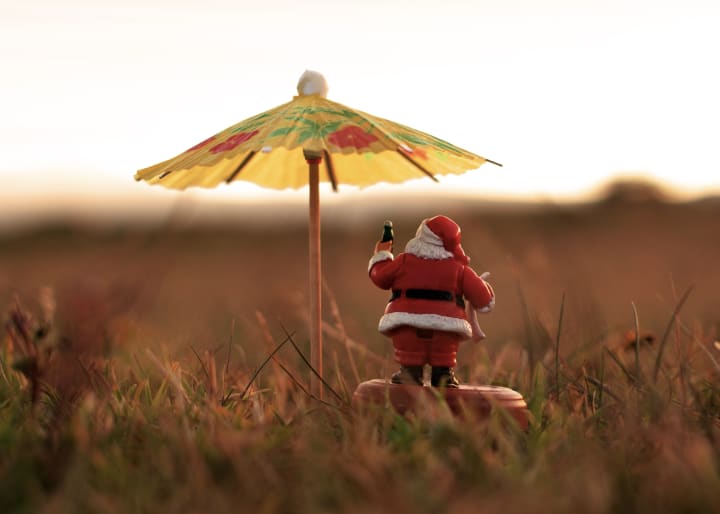 A beachy atmosphere with a puka shell wreath, sandals & sun, string lights on palm trees, and Elvis Christmas songs.
Vintage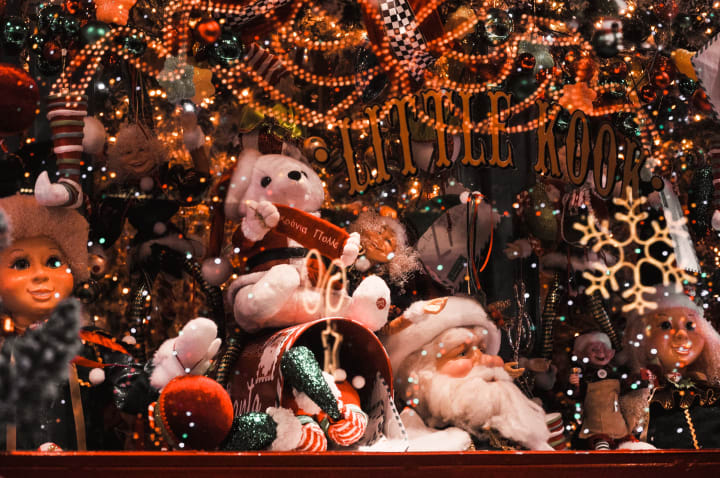 That good old-fashioned iconic Christmas vibe with Nutcrackers, Victorian Santas or ideal Chris Cringles, wool blankets, iconic red stockings, toy trains, mistletoe, carolers, and reindeer pulling a sleigh. A Bing Crosby record would be playing as people sipped a serving of hot cocoa. Exudes the traditional atmosphere and the magic of the holidays.
Nostalgic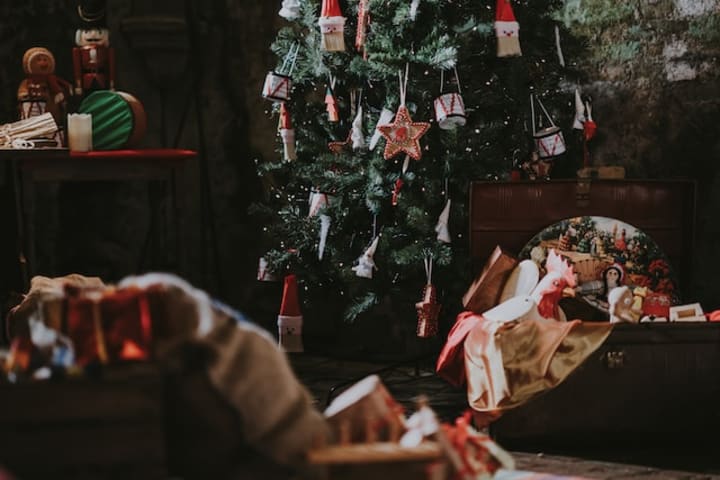 The remembrance of yesteryear, bringing a warm, cozy feeling to your home from your childhood. Mistached ornaments, a combination of a few categories, homemade decors, gingerbread houses, and colorful Christmas lights rather than the standard white. I'd expect Home Alone to play on the TV. Typically, there'd be cookies out for Santa & eggnog in every cup.
Woodsy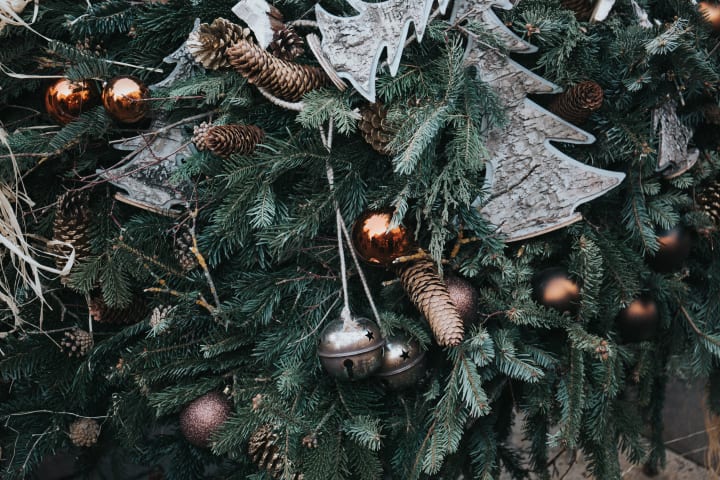 A nature-themed blend of forest and festive, with a humble cottage feel. You'd be surrounded by a plethora of earthy textures and pine scents, with a lit fireplace and a simply ornamented real tree. It'd also incorporate bears, moose, and/or owls. The mood is more serene than festive, though not devoid of the holiday spirit. People with this theme usually prefer a less busy environment and a more minimalist tone as it brings a peaceful ambiance. (The aesthetic I'm drawn to).
Rustic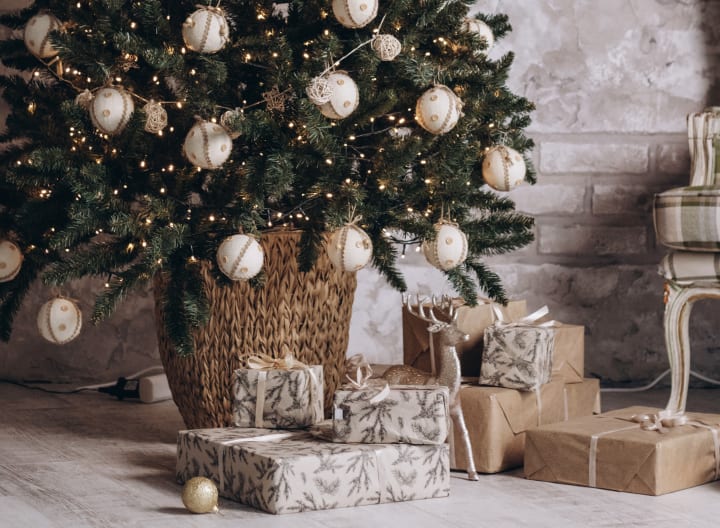 Similar to Woodsy- this style incorporates elements of nature with a more muted holiday flare, though sometimes has pops of red. The ornaments tend to bring the outdoors in, such as street lamps, red/white rucks, and wreaths. Hints of pine cones, berry garlands, and other natural embellishments are commonly seen throughout the home, along with fur textures and twine bows around each gift. Oftentimes, poinsettias are found in an arrangement on the mantle, entryway, or as a centerpiece.
Modern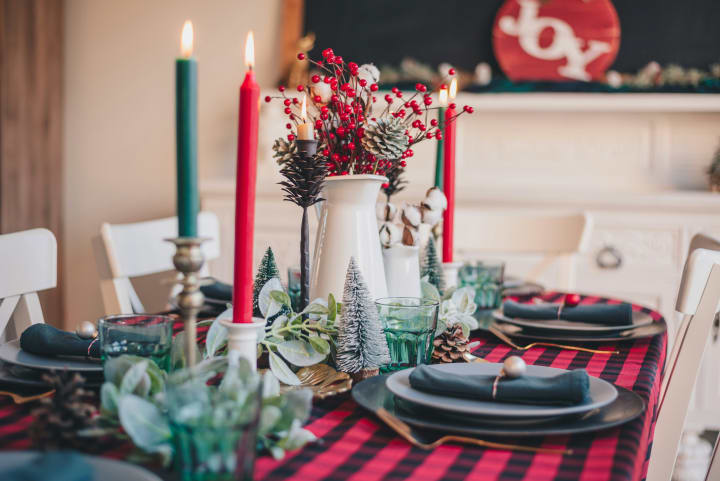 This aesthetic is a little more contemporary (and currently what my house looks like), with plaid patterns, a balance of moderate color, and a more curated look. In my opinion, it's a brighter version of Rustic, though it's still quieter than the usual Classical or Vintage themes. This style isn't afraid to incorporate splashes of black into the mix, using it to subdue the vibrant red (as I said, a balance of moderate colors).
The North Star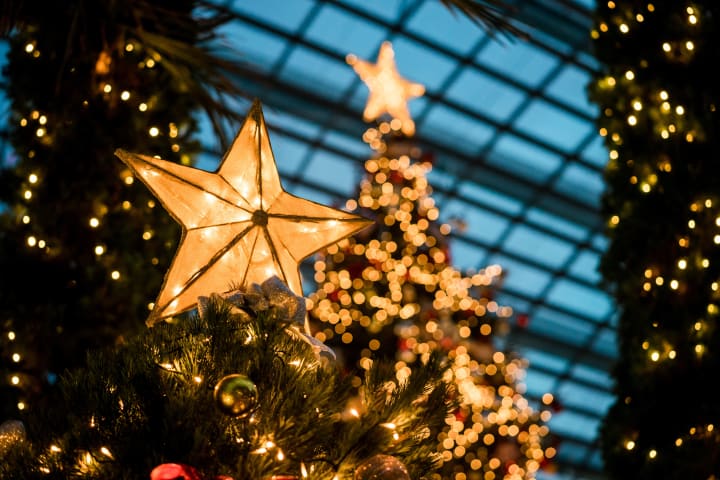 A star on the top of the tree and heads bowed in song. Frankincense & myrrh, and an abundance of gold light will fill the home. Ceramic decor can be found in a humble display with camels, other barn animals, and shepherds together in a celebration of origins.
Candycane Lane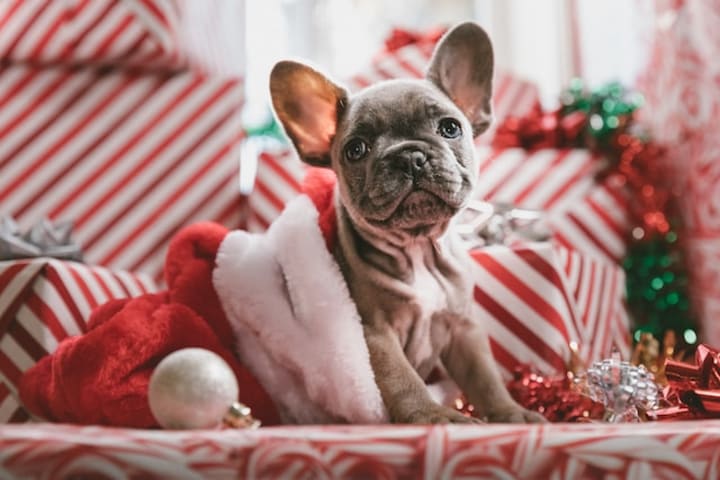 Majority of red and white with stripes, and the smell of peppermint would permeate the air. (Pupper not included) This theme never fails to please as it creates an ambiance of merry and jolly. Sometimes elves are seen, there'd be a naughty & nice list somewhere, and candycane bark would be offered as a snack.
Alright, well, that concludes my list of the season's aesthetics. As I got deeper into this, I realized just how many there could be. That being said, I'm sure I missed a few, and if I did, please let me know in the comments.
Which Christmas are you?
*
I put this in the Art community because, in a way, styling our homes is a form of art, as it's a way to express ourselves- especially during this time of year. <3
About the Creator
I never believed the sky is the limit, therefore my passions are expansive. My interest in writing stemmed from poetry but my heart lead me to Sci-Fi Fantasy. Consequently, my stories are plot-driven with splashes of evocative elements.
Reader insights
Outstanding
Excellent work. Looking forward to reading more!
Top insights
Compelling and original writing

Creative use of language & vocab

Easy to read and follow

Well-structured & engaging content

Expert insights and opinions

Arguments were carefully researched and presented
Heartfelt and relatable

The story invoked strong personal emotions

Masterful proofreading

Zero grammar & spelling mistakes
Add your insights