Woobo Is the Only Screen Time Your Kids Will Need! Here's Why
Kids are curious, companion-hungry, and love tech. That makes Woobo the best friend your child can have.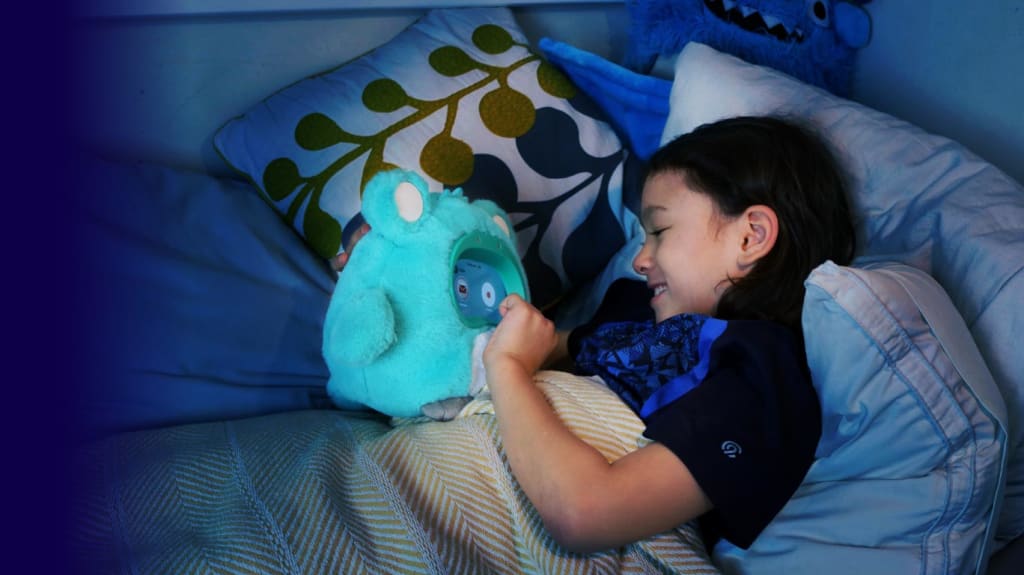 Children are now exposed to more screen time than ever before, and studies have shown that it can be detrimental to their development. They watch TV, they poke around on tablets, they play Xbox games—and really, does any of that actually do anything beneficial for them?
It's only natural for parents to want to pull the plug on typical media outlets, especially when it's becoming an unhealthy issue. Many children who spend too much time on screen stop being interested in maintaining healthy habits or just avoid learning about the world around them.
In a world where screen time is the rule rather than an exception, it's important for discerning parents to ensure that their children get the right kind of exposure to media. That's why Woobo was created.
Remember when you used to play with stuffed animals and felt like you had the best possible friend? Woobo is soft and cuddly, and is made to act like the friend your child wants to have.
Cuddly as he is, he's no dummy. Woobo comes with a built-in screen, tons of games, and the ability to help your child learn everything from proper oral hygiene to "curious kid questions" about the world around them.
This cute companion offers all sorts of educational features for young kids to explore.
Woobo is an interactive toy that is filled to the brim with content designed for young children to enjoy. Over 437 answers to "Why?" questions, 300 songs, and dozens of creativity-sparking games are loaded into his library.
Curiosity is what Woobo loves to encourage. If your child is curious about something, all they have to do is ask Woobo. He's voice-activated, and will be happy to find the answer for your kiddo.
Parents need not worry about monotony when they offer this little guy to their child. Woobo's content is constantly evolving, with new features being added every day.
Parents will love the way Woobo encourages children to adopt healthy habits.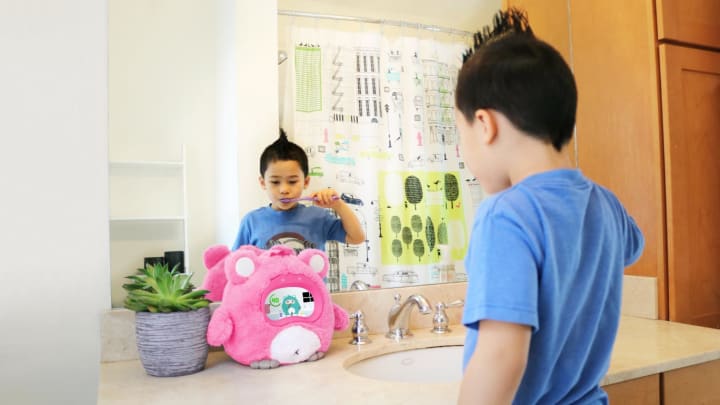 Back in the old days, parents would have to argue and nag their kids to pick up toys, brush their teeth, or eat their veggies. With Woobo, that hassle goes away pretty quickly.
When kids have a fun friend who helps them find the joy in cleaning up and staying healthy, getting your kids to do right by them becomes a cinch. Woobo's content library is geared towards encouraging kids to have healthy habits, and making cleanup time fun!
This is one of the only toys on the market to work as a parent's best friend, too.
Most toys for young children are focused on the child—and only the child. This is great, but it can easily lead to parents feeling alienated from their children. Woobo isn't like that; it's an interactive toy that allows parents to collaborate for fun.
Families who have Woobo as a member of their tribe get to enjoy trivia night, family games, and special bonding activities. If you love to spend time with your little ones, Woobo's unique take on playtime will be a godsend.
You can also send messages to Woobo from mobile devices.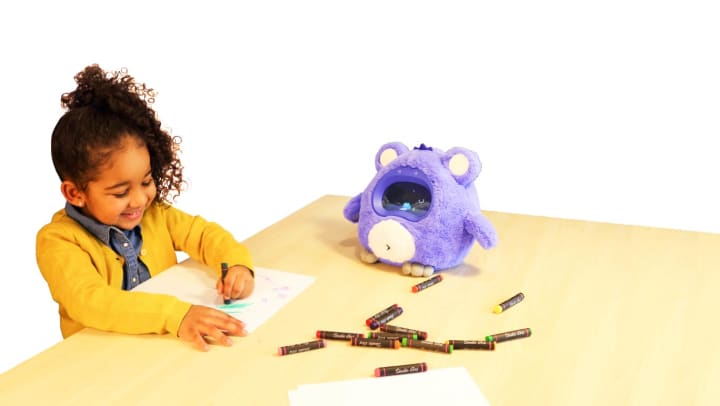 To give kids a more realistic feeling of friendship, Woobo is equipped with technology that allows you to send and receive messages from any trusted mobile device. Woobo is interactive, and gives children the chance to talk to family members and friends on the go.
In this sense, Woobo is a smart children's toy that gives them a safe window into the world of mobile devices.
Best of all, Woobo is programmed to work with your family's routine.
Did you ever find yourself struggling to get your child used to a routine; or worse, argue with your child's refusal to change a routine? If so, then you will already understand why the makers of Woobo have a special routine mode.
The Woobo routine will wake your child up, get them to brush their teeth, motivate them to clean up their room, and also lead them to bed so that they can get a proper night's sleep. Parents get to choose when their Woobo tells kids to wake up or knock out via a specialized app.
Along with being able to set routines for your Woobo, the Woobo Parent App lets you send voice messages to your child and access the content library to pick out new goodies for your child.
This lets parents tweak their Woobo to suit their child's unique lifestyle, learning weaknesses, and more.
If you are looking for a new friend that offers fun, education, and healthy habits, look to Woobo.
Woobo isn't just a tech toy, nor is it a toy that's meant to simply encourage creativity and curiosity. It's designed to be a friend, a communication tool, and a guide that will help your child live a healthy, happy, and knowledge-filled life.
This little toy has won awards for its innovative approach to screen time and playtime—and once you gift him to the little one in your life, you'll understand why.