Wireless Charging Guide
What is a Qi charger and Qi charging standards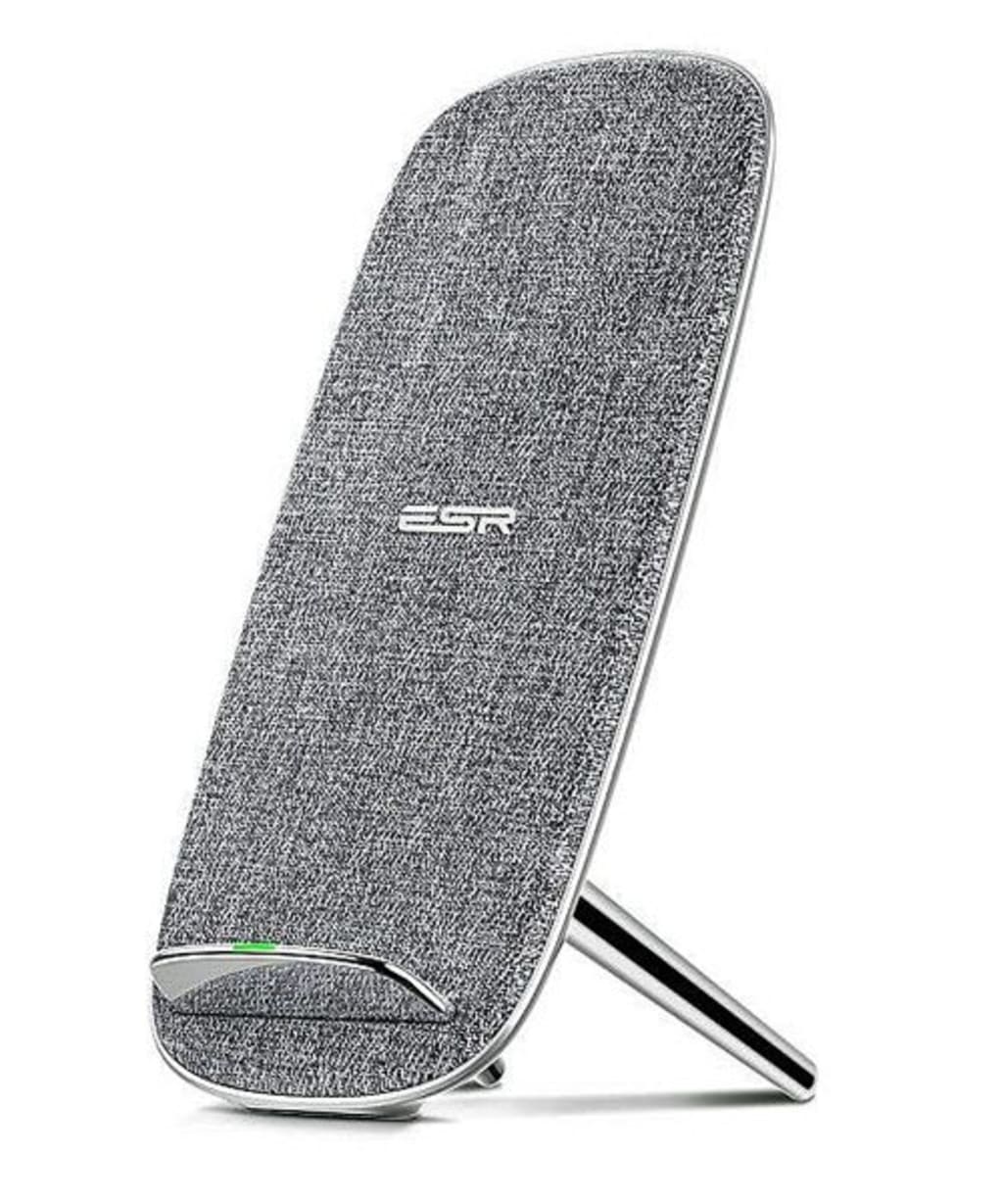 Wireless chargers Advantages and Disadvantages
Some international standards allow short distances charging without the use of cable or any wire and one of the most popular standards is a Qi standard. Qi is a Chinese word that means natural energy. It allows distance up to 1.6 inches between charging transmitter and Qi-enabled device. User doesn't need to plug in and plug out every time, with the help of wireless charger, Qi charging allows you to charger Samsung, Apple, Huawei, HTC, Google Pixel, and Nokia smartphone's through wireless charging.
How do Wireless Chargers work?
The most convenient way is to charge/fill up your phone's battery without the use of a charger. Through a coil alternating current is sent to a receiver side to generate a magnetic field and on receiver side coil convert that magnetic field into an electric current and phone starts charging. For wireless charging, you just need a wireless transmitter/plate along with cable and a Qi charging/ready device. Many Qi-ready devices don't have a built-in coil but have aftermarket receivers that help in wireless charging.
Use of Phone case / cover while wireless charging
A bad quality phone case can become a hurdle in wireless charging because you have to put your phone on a charging plate. The phone case should be metallic or a leather Wallet phone case or made of leather or Silicon material. The thickness should be greater than 5.5mm, so your phone gets quickly charge with no obstacle.
List of Wireless Qi-ready mobile phones.
You can check your mobile phone model name, if it is present then you have to buy a wireless transmitter only and these models have Built-in Qi wireless charging.
Samsung
Samsung Galaxy all models are Qi-ready devices including
• Samsung S10 (all models).
• Samsung Galaxy Note (S10, S9, S8, S7, S6).
• Samsung Edge (S10, S9, S8, S7, S6).
• Samsung Plus (S10 Plus, S9 Plus, S8 Plus, S6 Plus).
• Samsung Active (S10, S8, S7, S6), and other models.
Apple iPhones
iPhone has the following Qi-ready devices
• iPhone 11
• iPhone 11 Pro
• iPhone 11 Pro Max
• iPhone 8 Plus
• iPhone 8
• iPhoneXS Max XS.
• iPhone XR
LG
LG has also some optional Qi-ready phone sets
• Optimus G Pro
• Optimus S5
• Spectrum 2
• G4/G3 (optional)
• G6 (US version)
• G7 ThinQ and others.
Huawei
• Mate 20 Pro.
• Mate 30 Pro.
• P30 Pro.
Google
• Google Pixel 3.
• Google Pixel 3 XL.
• Google Pixel 4.
• Google Pixel 4 XL.
Sony
• Xperia Z3V.
• Xperia Z2V.
• Xperia Z2V Premium.
• Xperia Z4V (and more devices).
Nexus
Nexus 5, and Nexus 6.
HTC
• Thunderbolt.
• Droid DNA.
BlackBerry
• Classic.
• Passport.
• Privy.
Nokia Lumia
928, 929, 920, 1050, 1020, 930.
Wireless chargers Advantages and Disadvantages
Along with wireless Qi chargers, Wireless charging pads and stands are also available that provide an ease to your busy life, and save your time also but there are some pros and cons of wireless chargers
Advantages
• Lesser no fear of any electric shock
• Charging can not stop, with any mechanical part movement.
• Inexpensive and firm charging pad.
Disadvantages
• Potential issues.
• Heat damage risk.
• If the receiver and transmitter are unaligned, then charging can not start.
Qi-ready and built-in car chargers also work wirelessly in your car. You have to make sure that the charging pad is compatible with your mobile phone model and Qi-standards are fulfilled, moreover car that is equipped with this facility are Volvo, Audi. Benz and a few more.
Conclusion
Wired chargers have a lot of problems like it is difficult to carry it everywhere, burst quickly, sometimes wire pin get damage with excessive use, slow charging. Technology changes its trends with a passage of time, wireless chargers take place of wired chargers and provide 10W speed for Android phones and 7.5W for iPhones.There are multiple wireless standards but Qi standards ensure a good quality power, strong base wireless charging, maximum speed, and wireless chargers gained a lot of attention because most of the customers have Qi-enabled devices and they started to support it.