Why You Should Avoid Rooting Your Smartphone
Rooting of phone gives you freedom with risk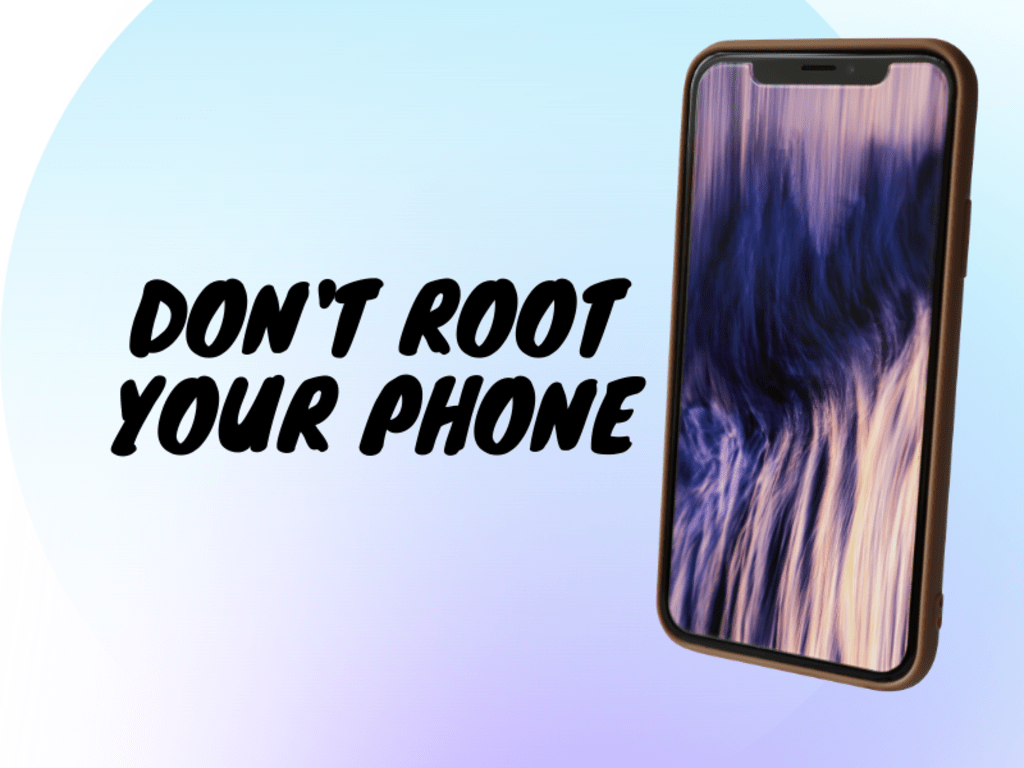 You may have heard of rooting smartphone because of root demanding apps or need to try some custom ROMs, save battery using Greenify or just wanted to make it run faster.
Root has become a great deal these days. It not only gives you access to its root and allows you to install incompatible apps.
Before you get to the advantage and disadvantages of rooting smartphone. We should know what rooting involves and what it does to your smartphone.
What is Rooting?
Rooting is a process that allows you to attain privileged control over the Android system code or access to its root files, which can be modified. Rooting is more equivalent to Apple ID jailbreak.
When an Android phone is rooted, a new app is installed name Superuser, which has the administrator right to control the root access. It is the only app that permits other apps to access root files.
Why You Should Avoid Rooting Your Smartphone
Why should you not root your phone? Is it safe to root your phone? What happens if you root your phone?
Undoubtedly, there are many benefits of rooting your smartphones, which allows you to gain more control over its customization. You can make changes to get more battery life to play games like pubg for longer durations. One of the things that force many users to root their smartphones is to change their stock ROM.
But looking at rooting tempting advantages, users always miss out on rooting risk. Some users even regret rooting their phone because of failure in the process of rooting, making your smartphone a useless brick.
7 Reasons You Shouldn't Root Your Smartphone
1. Ruins Smartphone Warranty
One of the most significant risks that still involve rooting smartphones is the risk of violating a device's warranty.
Many smartphone manufacturers do not support rooting their device because of some security concerns over unofficial apps requiring root access.
Some manufacturers provide official support for unlocking bootloaders like LG, Motorola and HTC but only for specific models.
Note: For Samsung users running away from root attempts is impossible as Knox security service keeps track of all kinds of boot file modifications.
2. It may turn your phone into a brick
The rooting process can sometimes be complicated or straightforward, depending on what device you are holding.
The complicated process requires you to have a PC and dedicated rooting software, also known as the flash tool, and a simple way to root is by installing unique rooting apps that can root your device in one tap.
But interruption in these rooting process can damage internal software. In that case, come company may refuse to restore your phone. Afterward, the phone will be useless brick to use.
3. Weak mobile security
With privilege control over android system code comes with great responsibility. Rooting means that you are given root access to some unofficial apps.
Once these apps gain access to your phone root, they can perform any actions you won't know even a thing.
For instance, some great apps that require root access are infected with malware on some spamming sites—downloading and installing these apps, resulting in malware to breach into your mobile security.
4. Risk of damaging internal hardware
Many users desire to root their phone because it gives access to over CPU configuration, allowing you to increase your CPU Clock speed.
No drought, that overclocking will give you the performance you need to run powerful apps or games.
It will also put high pressure on the CPU and heat more than it needs to be, and it may result in failure in the system or, say, CPU heat attack.
So, rooting can leave your smartphone hardwire permanently damaged.
5. Need a great deal of knowledge
Rooting some devices can be easy for some popular phones. As there are apps that can root your smartphone without a PC.
But if you want to root your phone using a PC when it's not a child's play. It would help if you had a lot of information on how to root your device.
If you don't know of rooting a smartphone, anything could go wrong with your phone's internal software. Again, after that, your phone will be useless to use.
6. No updates for Android version
As almost all smartphone manufacturers do not support rooting action. They have designed their phone to detect rooting attempts.
So, once you root and un-root your phone, there is no going back. Your smartphone will be blacklisted for feature android updates.
Meaning, Android Oreo users who rooted their phone wouldn't be able to get Android Pie benefits.
7. Tweaking risks
Many Android users love tweaking. They love to try new things and new ROMs. Many developers work on android ROMs on XDA Developers to produce a Special ROM's for devices.
There is nothing wrong with Imaging MIUI 10 on Google Pixel 3 as it is possible.
But it's not easy for a developer to develop more efficient ROM's for other smartphones than the Stock ROM.
So, installing other ROMs on your device is not the only tricky thing to do, but also it can give you a nightmare with many bugs and performance issues.
Now that you know the pros and cons of rooting Android, you should be able to make an informed decision on whether it is worth the hassle and risks or not.
It all depends on how much risk you are willing to take, the kind of usage you have with your phone, and your expectations. If you choose to root, root with caution.
Reasons why People Root their Smartphones
ROM's
With the use of rooting, you can install different ROM's based on the different android versions. You can download ROMs from the XDA-developer's website as they have a vast collection of ROM that is compatible with different devices.
Unofficial applications
Rooting the phone will allow you to install unofficial apps and root demanding apps. There are many reasons users want these applications but can't install them because they don't have a license or certification.
Battery life and performance
There is special software that can significantly improve your performance and battery life, but it requires root access.
It can delete unnecessary apps from smartphones, making more space, increasing battery life. Hence, it will increase smartphone performance.
More customization
As mentioned earlier, root can give access to ultimate customization. You will be able to personalize your smartphone in many ways.
Conclusion
Rooting is not a child's play; you should know what kind of rick rooting involves. There are many Pros of rooting as well as Cons. When comparing both advantages and disadvantages of rooting, Cons have the edge over pros.
For extra safety, before you decide to root a smartphone, you should do the following things.
Be prepared for rooting as it is not easy to do; you must have all the necessary knowledge to perform a root.
Don't use defective USB cable; a single interruption due to defective cable can ruin everything in your smartphone.
Try looking for YouTube videos that will serve you as a guide though for your smartphone root.
In the end, of course, rooting will give you the freedom to do anything with your smartphones, but you have to pay for the price and risks it involves.