Where Can I Hire Backend Developers?
Where Can I Hire Backend Developers?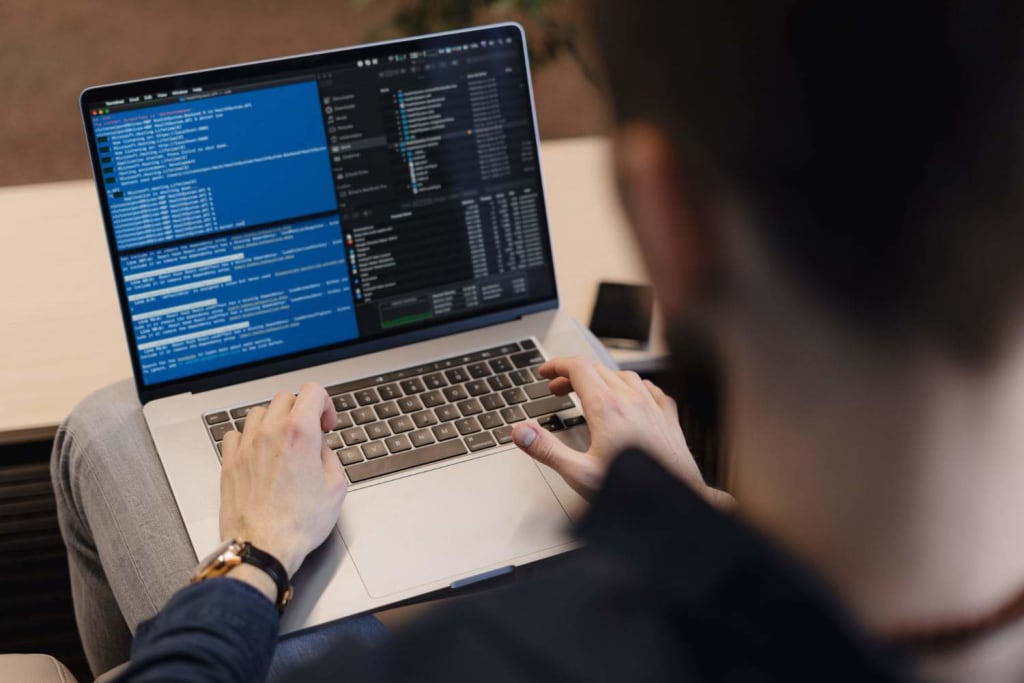 Picture this: you have a brilliant idea for a web or mobile application, and it's time to turn that vision into reality. You know that building the backbone of your project, the backend, requires specialized skills and expertise. But here's the challenge - you don't have an in-house team of backend developers. So, the question on your mind is, "Where can I find the perfect backend developer for my project?"
Fear not, because you're in the right place! In this blog, we'll embark on a journey to help you discover the best ways to hire a talented backend developer for your project when you don't have the luxury of an in-house team. We understand that finding the right developer is a crucial step in bringing your dream project to life, and we're here to guide you through the process.
Whether you're a startup looking to create the next big thing, a small business aiming to streamline operations, or an individual with a passion project, we've got your back. By the end of this blog, you'll be armed with the knowledge and resources to make an informed decision and find the perfect backend developer who can turn your vision into a functioning reality. So, let's dive in and unlock the secrets to hiring the backend developer your project deserves!
1. Freelance Platforms
Now that you've set your sights on finding a talented backend developer for your project, it's time to explore the vast world of freelance platforms. These platforms have transformed the way businesses and individuals connect with skilled professionals, making it easier than ever to find the right fit for your project.
Upwork is one of the most well-known freelance platforms out there. It's like a bustling marketplace where you can browse through a diverse pool of backend developers. You can post your project details, and developers will bid on it, offering their skills, rates, and experience. Upwork also provides a chat and payment system, making it convenient to manage your project and communicate with your chosen developer.
Freelancer.com is another popular choice. It works in a similar fashion to Upwork, allowing you to post your project and receive proposals from backend developers worldwide. You can compare bids, review profiles, and even hold contests to find the perfect match for your project.
If you're looking for top-tier talent, Toptal might be your go-to platform. Toptal screens and selects developers rigorously, ensuring that you get access to highly skilled professionals. While it may come at a premium price, the quality of talent is often unmatched.
These freelance platforms offer a wide range of backend developers with various skill sets and experiences. You can often find developers with expertise in specific programming languages, frameworks, or industries. It's like having a virtual bazaar of talent at your fingertips.
Remember, when using freelance platforms, it's essential to thoroughly review profiles, check reviews, and interview candidates to ensure they align with your project's needs. Freelance platforms are a fantastic resource for finding backend developers who are ready to dive into your project on a contract basis, and they offer flexibility in terms of project scope and duration.
2. Online Job Boards
If you're on the hunt for a backend developer, online job boards can be your treasure trove of talent. These platforms are like job marketplaces, connecting job seekers and employers with ease. Here's a glimpse into how they can help you find the right backend developer for your project.
Indeed is one of the giants in the job board arena. It boasts an extensive database of job listings, making it a valuable resource for finding backend developers. You can create a job posting, specifying your project's requirements, and then sift through resumes and applications from interested candidates.
LinkedIn isn't just for networking; it's also a powerhouse for job listings. You can use LinkedIn's job posting feature to attract backend developer candidates. The advantage here is that you can view candidates' professional profiles, including their work experience, skills, and recommendations.
Stack Overflow Jobs is tailor-made for tech enthusiasts. If you're looking for a backend developer with specialized skills, this platform is a goldmine. Backend developers often frequent Stack Overflow, and you can use this platform to post job listings or reach out to candidates directly.
Online job boards are fantastic because they reach a broad audience, attracting both active job seekers and passive candidates who may be open to new opportunities. These platforms offer a structured way to advertise your job opening and receive applications.
When posting on job boards, be sure to craft a compelling job description that outlines your project, its goals, and the skills you're seeking in a backend developer. Make your listing stand out to attract top talent.
3. Specialized Tech Communities
When it comes to finding the perfect backend developer for your project, sometimes it pays to dive into specialized tech communities. These online hubs are where developers gather to discuss, share knowledge, and collaborate on various projects. It's like entering a secret garden of tech talent. Let's explore how you can tap into these communities.
GitHub is a haven for developers. It's not just a platform for hosting code; it's a vibrant community where developers showcase their work, contribute to open-source projects, and connect with like-minded individuals. You can browse through developers' profiles, check out their repositories, and even contact them directly if you find someone with the skills you need.
GitLab is another fantastic community, similar to GitHub, where developers collaborate on code and projects. You can explore profiles, review contributions, and reach out to potential backend developers who align with your project's requirements.
Reddit's /r/forhire subreddit is a hidden gem. It's a dedicated space where freelancers and employers come together. You can post your project details, and backend developers will respond with their interest and qualifications. It's a straightforward way to find developers looking for freelance gigs.
These tech communities are valuable because they allow you to interact with developers in a more informal and collaborative setting. You can get a sense of their expertise by reviewing their previous work, contributions, and interactions with the community.
To make the most of these platforms, start by creating a clear and concise post describing your project and the type of backend developer you're looking for. Be sure to engage with those who express interest and ask questions. The more specific and well-defined your project is, the easier it becomes to attract developers who are genuinely excited about it.
4. Tech Talent Agencies
When you're on a quest to find the right backend developer for your project, consider enlisting the help of tech talent agencies. These agencies act as matchmakers, connecting businesses and individuals with highly skilled tech professionals. Here's why they can be a game-changer in your search.
Tech talent agencies are like talent scouts in the tech world. They maintain a roster of experienced developers with diverse skills and experiences. When you approach one of these agencies, they'll take the time to understand your project's needs, whether it's a short-term contract or a long-term engagement.
What's great about these agencies is that they've already done the heavy lifting for you. They've vetted and verified their pool of developers, ensuring that you're presented with candidates who meet your specific requirements. This means you can skip the extensive screening process and dive right into evaluating candidates who are a strong match.
The benefits don't stop there. Tech talent agencies can also help with logistics, such as contract negotiations and onboarding. They serve as intermediaries, ensuring that both parties are satisfied with the arrangement.
Crossover, formerly known as Crossover for Work, is another option. They specialize in finding talent for remote positions, making it convenient if you're operating a distributed team.
While these agencies may charge a premium for their services, they can save you time, effort, and potential headaches. Plus, the quality of talent they provide is often exceptional.
5. Outsourcing Companies and Development Agencies
If you're looking for a comprehensive solution when hiring a backend developer for your project, outsourcing companies and development agencies should be on your radar. These entities are more than just talent providers; they offer a full package of technical expertise and resources. Here's why they're worth considering:
Outsourcing Companies: These companies specialize in providing dedicated teams of developers for various projects. They have a pool of talent ready to jump into your project, and they're equipped to handle all aspects of development, from coding to project management.
Development Agencies: Similar to outsourcing companies, development agencies offer a range of services. They often have in-house teams of experienced developers who can take on your project from start to finish. What sets them apart is their ability to provide a broader spectrum of services, including design, quality assurance, and project management.
The advantages of working with these entities are manifold. Firstly, you'll have access to a cohesive team of professionals who are accustomed to collaborating on projects. This can streamline communication and project development.
Secondly, you can tap into a wealth of expertise. These teams often consist of developers with a diverse range of skills and experiences, making it easier to find the perfect fit for your project's needs.
Additionally, you'll enjoy the convenience of having all project-related tasks managed under one roof. From development to testing and project management, outsourcing companies and development agencies can handle it all, ensuring a smoother project flow.
Two renowned outsourcing companies to consider are BairesDev and Guru TechnoLabs. They offer a range of services and are known for their commitment to quality.
Conclusion
As you navigate the ever-evolving landscape of backend development, finding the right talent is the compass that guides your project toward success. In this quest, you've explored a multitude of avenues and insights, gaining a deeper understanding of how to hire the perfect backend developer.
Remember that choosing the right backend developer can be the catalyst for turning your vision into reality. Whether you're launching a startup, enhancing an existing application, or pursuing a passion project, the talent you select is of paramount importance.
For further assistance and tailored solutions in your search for the ideal backend developer, you can hire backend developers from Guru TechnoLabs. We offer a wealth of resources, expert guidance, and a team of skilled professionals dedicated to ensuring your project's success.
About the Creator
Guru Technolabs is your one-stop-solution for all of your digital needs. We provide solutions for your needs of Web and Mobile App Development, Digital Marketing, SEO and all other digital needs.
Reader insights
Be the first to share your insights about this piece.
Add your insights