What You Should Know About Apple's New Repair Program (and Your iPhone)
Apple announced that customers who wish to repair their own iPhones and Mac computers would soon be able to get components, tools, and manuals from the company.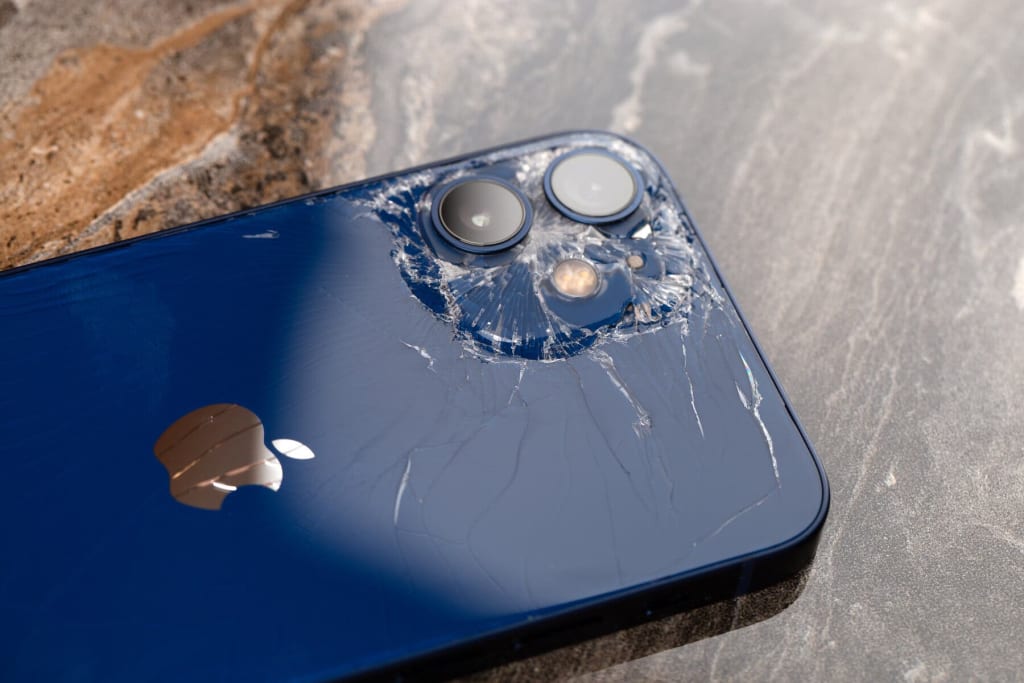 On Wednesday, Apple sent an early holiday gift to the environmentally conscious and do-it-yourselfers by announcing that it will soon begin offering parts, tools, and instructions for customers to conduct their own iPhone repairs.
On Wednesday, Apple sent an early holiday gift to the environmentally conscious and do-it-yourselfers by announcing that it will soon begin offering parts, tools, and instructions for customers to conduct their own iPhone repairs.
It was a big success for the "right to repair" movement, which demanded that tech companies offer the required parts and instructions for customers to repair their own smartphones, tablets, and PCs.
Apple, Microsoft, Google, Amazon, and others have long opposed legislation that would make repair resources available to the general people. However, the effort gained traction last summer when the Federal Trade Commission declared that it would increase enforcement against tech companies that made it difficult to repair their devices.
The idea of people being able to fix their own consumer devices has been unworkable for decades. Genuine parts were hard to come by, and repairs were both costly and daunting. When phones and computers broke, the simplest solution was to buy new ones.
What exactly does Apple's program imply for my broken iPhone?
Apple announced that beginning early next year, customers would be able to obtain parts and equipment to repair its latest products, such as the iPhone 12 and 13 and recent Mac computers, through an online store. Customers who send in a broken part will receive a credit toward the purchase of a new part from Apple.
Before moving on to other sorts of components, the program will focus on the most common parts that need to be repaired, such as screens, batteries, and cameras.
The business has not yet released a list of part prices, but has stated that the rates for consumers will be the same as those paid by approved repair shops. After a shattered screen is turned in, a replacement iPhone 12 screen costs roughly $234 in an authorized retailer. An out-of-warranty iPhone 12 screen repair costs around $280 at an Apple store.
In a statement, Apple's chief operating officer, Jeff Williams, stated, "Creating broader access to Apple authentic components provides our customers even more choice if a repair is needed."
What's the big deal about this?
In short, you'll have additional options for repairing an iPhone, potentially lowering your expenditures.
It used to be that getting an iPhone repaired was as simple as going to an Apple store. However, just as sending your car to a dealer for service isn't the most cost-effective alternative, traveling to an Apple store isn't either.
The alternative was to take your iPhone to a third-party repair shop, where you could possibly get a better deal. This year, I took a broken iPhone XS screen to an Apple store and was charged $280 for the repair, versus $180 from an independent shop.
However, according to Kyle Wiens, CEO of iFixit, a company that sells components and publishes instructions for people to fix their equipment, Apple has made iPhone repairs more difficult for third-party shops.
Even when legitimate components were used, some fixes could only be verified using Apple's proprietary software, which was not available to the general public. Apple exclusively made those software tools available to its employees and approved repair shops who signed a contract and committed to acquire only Apple parts. As a result, approved stores were more likely to charge greater prices than unlicensed stores.
Apple's latest initiative provides you even more possibilities. To save money, you could attempt repairing your equipment yourself. You could also buy the parts from Apple and have them repaired by someone else.
All of this may encourage consumers to keep and hold on to their products for extended periods of time, similar to how regular maintenance on a car encourages people to do. This has implications for decreasing technological waste and environmental protection.
What if I don't have access to an Apple device?
Apple has been a prominent opponent of the "right to repair" campaign in the past. The corporation claimed security concerns as a main rationale for keeping parts and instructions out of the public eye, such as the possibility of a customer's data being stolen during an unauthorized repair.
This is major news for non-Apple customers. If Apple, one of the world's most valuable public firms, sets a new norm for repairs, other tech companies are likely to follow suit — especially if they want to avoid federal fines.