What are the Benefits of True Wireless Earbuds?
True Wireless Earbuds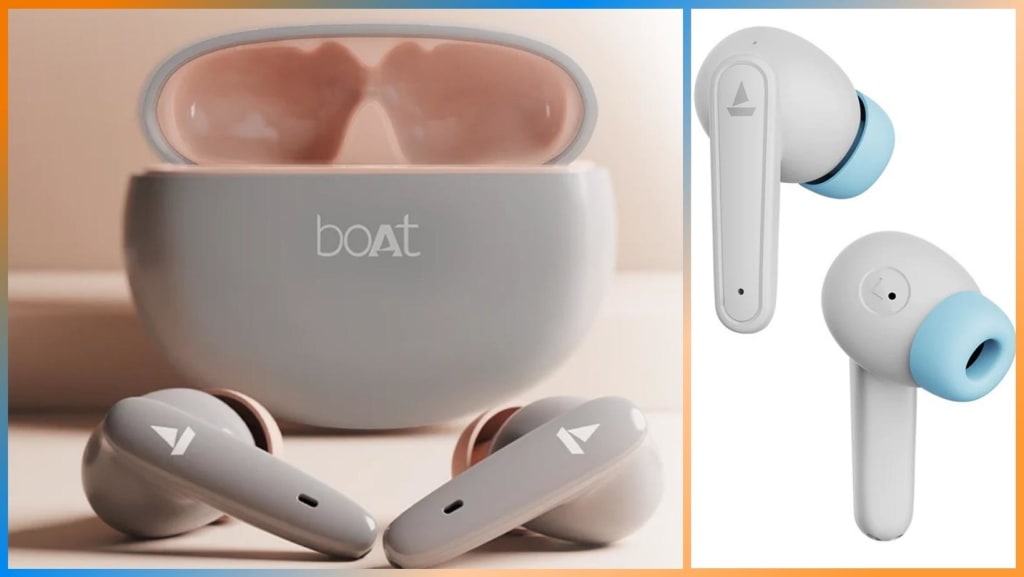 True Wireless Earbuds
Say goodbye to your wired earphones as the age of wireless gadgets is truly upon us. There are so many gadgets that we use everyday that use bluetooth connectivity and make our lives easier. Be it sending files from one device to another or connecting your laptop to the printer. A few clicks can help you do so much more!
Another amazing use of Bluetooth technology is wireless earbuds!
We need earphones in our day to day life. Be it travelling to work or going to the gym, music keeps us entertained and makes talking on the phone more convenient. Using earphones also helps us focus better and is quite effective in cutting out the ambient distractions. Especially with work from home becoming an active part of our lives, they are helpful in multiple ways.
Now imagine, doing all of this, but with a wired pair of earphones that restricts your movements. But they keep you tethered to the pairing device, which can be quite an inconvenience at times. For example, imagine being in the middle of an important call, you are sitting in front of the laptop, all engrossed in the conversation and suddenly, there is someone at the door. You get up in a hurry and clank.. You get pulled by your earphones.
How irritating, right? Well.. if you want to avoid such troubles and want to enjoy your favorite music without any wired mess, then you should go for true wireless earbuds. You can simply plug them in your ears and forget about them. They are lightweight and are comfortable for all-day usage.
Here are some of the benefits of using them in detail:
1. They are wireless, duh!
Say goodbye to the wired mess and get ready to live the 'no-strings-attached' life with wireless earbud. You can connect them easily with any device and live a cord-free life. You no longer have to struggle with untangling te wired as there are actually none! This gives you the freedom to move around without any constrains. You can do all your kitchen chores while your earphones keep on pumping out your favorite music in your ears.
They also allow you to take hands-free calls.
2. They are fit for active lifestyle
If you are someone who is always on the move, then bluetooth earbuds can be your bff. It doesn't matter whether you are busy lifting weights at the gym or are on a hike to a mountain, your earbuds will keep you accompany and keep on blasting your favorite music. They are also ideal for late-night movies and games as they pair instantly and save you the hassle of untangling them
3. They sound excellent
Even though wireless earbuds lack wires, they sound superbly amazing! Thanks to the advancements in the audio technology field, they come with powerful drivers and bass-enhancing units that amplify your music and make it sound like how it's supposed to sound.
4. They are compact & easy to carry
If the thought of leaving the house without your earphones sounds like a nightmare to you, then wireless earbuds are perfect for you. They are extremely lightweight and come with a compact carry cumc charge case that makes them highly portable. Youcan simply put them in your pocket or throw them in your office bag. They hardly take up any space.
5. They look stylish
Oh they look so futuristic and stylish! They come in such different and vibrant colors and support such different and unique designs. Just putting them in your ears and talking through them makes your style quotient go high.
Now that you have gone through most of the interesting benefits of investing in true wireless earbuds, allow us to also add the fact that they also support many innterestung features that add to your overall listening experience.
For example, many wireless earbuds support touch controls that allow you to manage your calls/play,skip or pause music and adjust volume. There are many wireless earbuds that also support noise cancellation feature which means that you can enjoy your calls without any disturbance or concentrate on your work without any distraction. Additionally, you can access your voice assistants easily on your earbuds.
Now, if you are thinking that in order to enjoy all these amazing features, you will have to shed out a lot of money, then you are highly mistaken! The market is currently flooding with so many wireless earbuds options that are not only brilliant but also affordable.
Take boAt earbuds for example. They are creating a lot of buzz in the market, all thanks to their amazing built, great sound-quality and superb features. Not only are they affordable but also give out a premium finish.
So the point is, all you need to do is find the earbuds that suit your style and requirements and order them right away to live the wire-free life!
Reader insights
Be the first to share your insights about this piece.
Add your insights