Vero Profiles You Need to Follow
Social media's newest app has some real gems.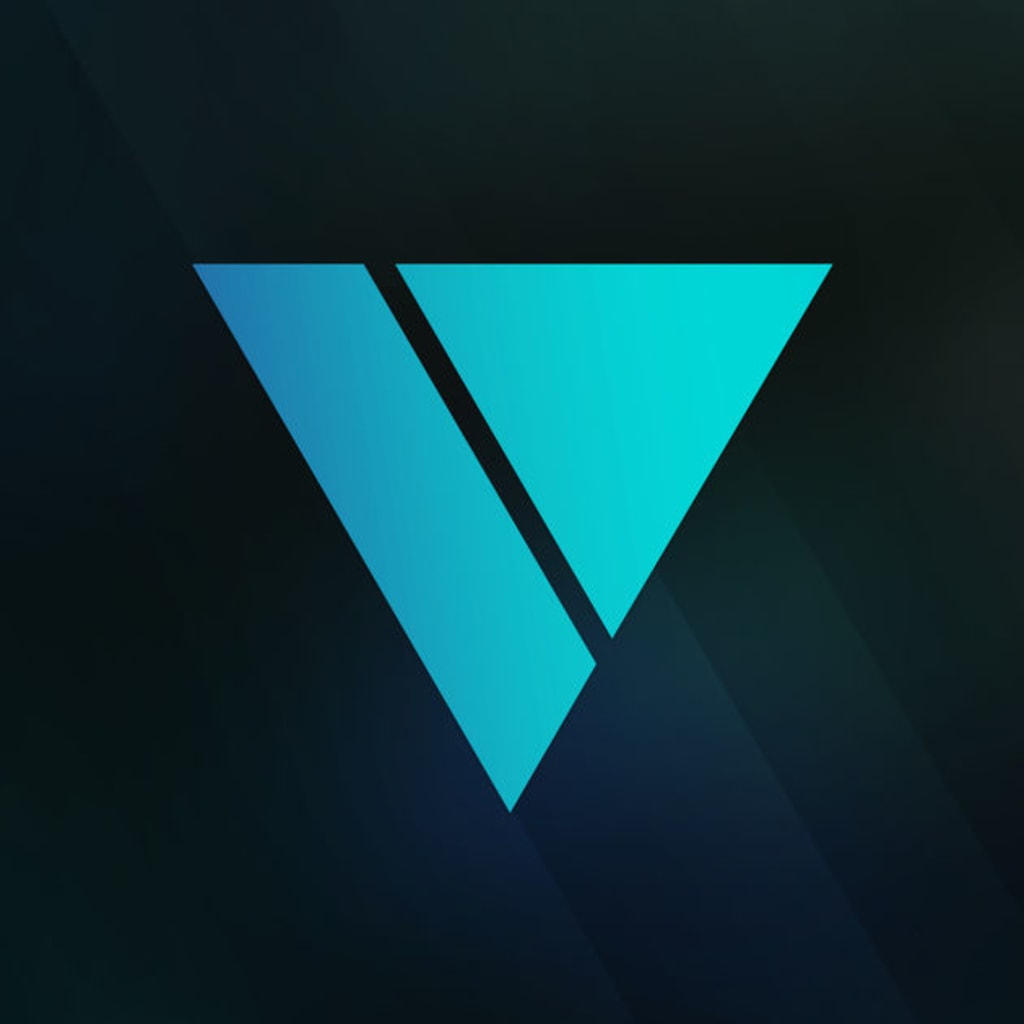 Vero, released in 2015, is seeing a boost in downloads. 
Oh fantastic, another social media platform. Relax, this one's different, I think. Vero, the mobile application founded by Ayman Hariri, the son of the former Lebanese Prime Minister, launched quietly back in 2015. Until early this year, the platform has remained relatively reticent, despite its unique and wildly under appreciated features and platform particulars.
Vero takes an entirely different approach to social media, one that I find to be absolutely refreshing. Simply put, it's share city. You can post virtually anything; books, film recommendations, links to music, articles or other websites, things that other platforms tend to frown upon. Vero allows for longer form posts for writers and bloggers, but can also cater to those looking to post photo and video only.
Not only is this creative sharing tool versatile in its content "shareability," it's also better for users and their privacy. Vero preaches no data mining, and allows for users to post to different levels of privacy. You can share posts to your profile only, to friends and family, or create a public post for the entire Vero network to discover. It's truly privacy customization at it's finest.
So now that I've convinced you to give it a try, who the hell are you going to follow? I got you covered there too. After spending a solid month on the app digging through iPhone pictures that people think are "arsty," I've uncovered 5 Vero profiles you need to be following.
1. Abi Ocia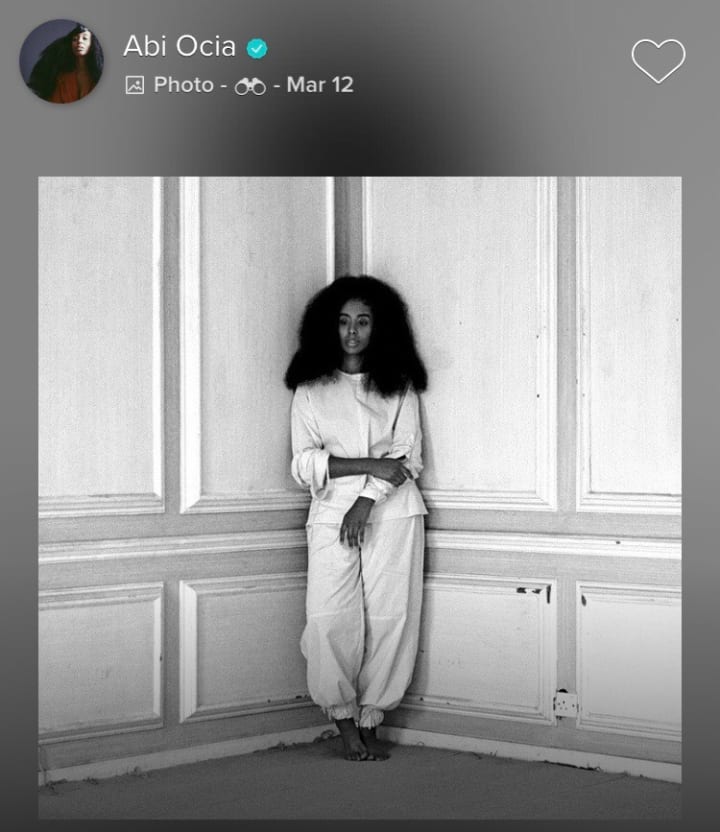 Singer/Songwriter/Performer
1,150+ Followers
Thanks to Spotify's trailblazing curators, it's extremely rare that one gets to discover an artist nowadays that isn't already everyone's new favorite. However, I am genuinely convinced this is your one chance to do so.
(OK... she was featured on Spotify's "Chill Vibes" playlist, but only ONCE.)
Abi Ocia, self-dubbed "Gazelle on the Savannah", is an up-and-coming genre-bending breath of fresh air. I am a proud fan of any musical artist that I have a hard time wedging into a genre, and Abi Ocia presents a specifically difficult challenge in that regard (that is any absolutely wonderful problem to have). Abi's vocals and lyricism are unapologetically soulful. Her delivery is unplaceable; not quite the indie-prototype, not quite R&B, but it brushes up against both. All of this paired with an inventive mix of minimalist electronic beats. It's different, it's perfect.
She links out new tracks every so often and her profile features some incredible photoshoots. You can find her and her tunes here:
Vero:@Abi Ocia
2. Heather Day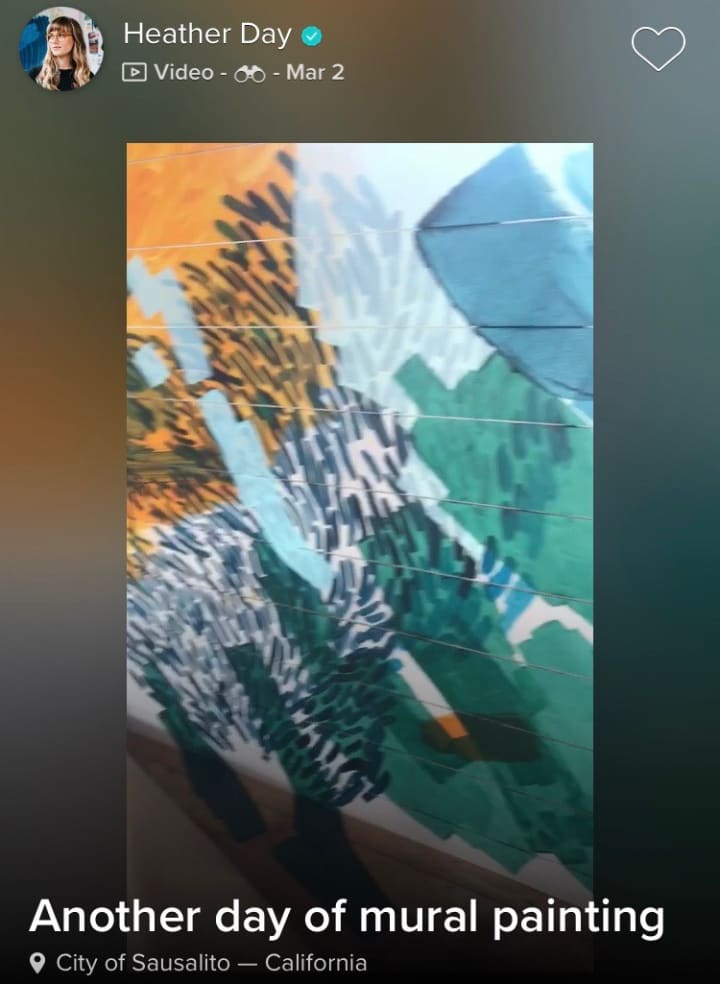 Artist/Painter
16,000 Followers
San Francisco expressionist artist Heather Day creates art, mainly paintings, that convey moments of interaction; interaction of color, emotion, materials, and expression. Flipping through her catalogue, it's quite apparent that each of her creations has it's own little personality. Whether bright and bold, filled with darker tones, calm or violent, there doesn't seem to be two pieces driven from the same spark of inspiration. Regardless, they all come together on the canvas to create one of the most enjoyable collections of art I've discovered in the past few years.
Day's Vero account serves as an excellent behind the scenes into the life of a modern expressionist. So if you find yourself lost in a her work online, and are looking for a bit more, swing over to her Vero account for a bit of an all-access pass into her life:
Vero:@Heather Day
3. Kevin Abosch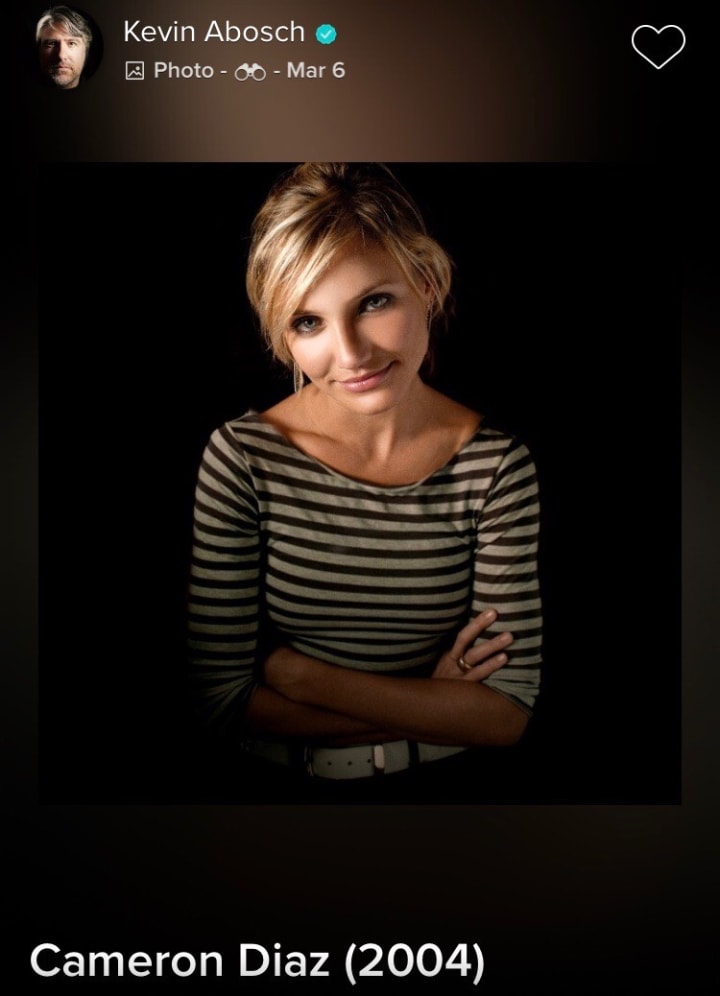 Artist/Photographer
458 Followers
Kevin Abosch is a conceptual artist and photographer from Ireland, known primarily for his portrait work of celebrities like Johnny Depp, Elon Musk, Scarlett Johansson and Yoko Ono. His range of work, however, is not limited to portrait work alone. In fact, his photo of a half-molding potato (titled Potato #345) sold for over $1 million back in 2016. So yeah, he's quite good.
His "iconic backdrop portraits" are the staple of his career, and he absolutely loves sharing the lot on his Vero account. Abosch also seems to be a cryptocurrency aficionado, hence the various links to crypto-related news on his profile. Give the blockchain loving artist a chance on Vero, you won't be disappointed:
Vero:@Kevin Abosch
4. Vinyl Me Please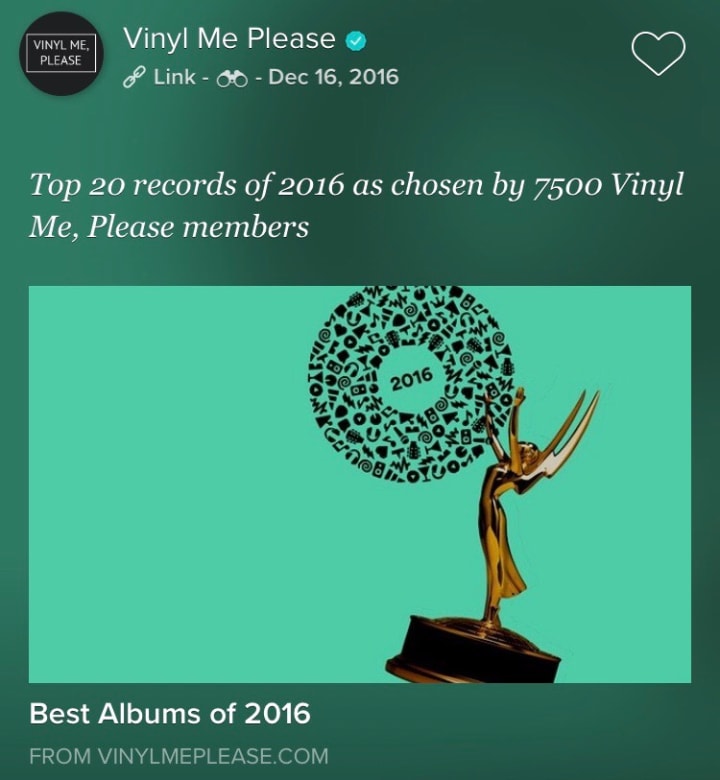 Record Club/Online Publication
2,480+ Followers
Self-described as "the best damn record club," Vinyl Me Please is not just a record club, it's also damn good online publication. From music reviews and artist interviews, to tips on keeping your record player clean, VMP delivers content for every avenue of the independent music lover.
The Vinyl Me Please Vero account serves as a perfectly curated blend of art and music culture in all its forms. Let me me clear, there are not many accounts doing this now on the app, so follow now so you can tell your friends you were one of the first. Get all your music news, performances, interviews and recommendations in one place on the VMP Vero account:
Vero:@Vinyl Me Please
5. Goop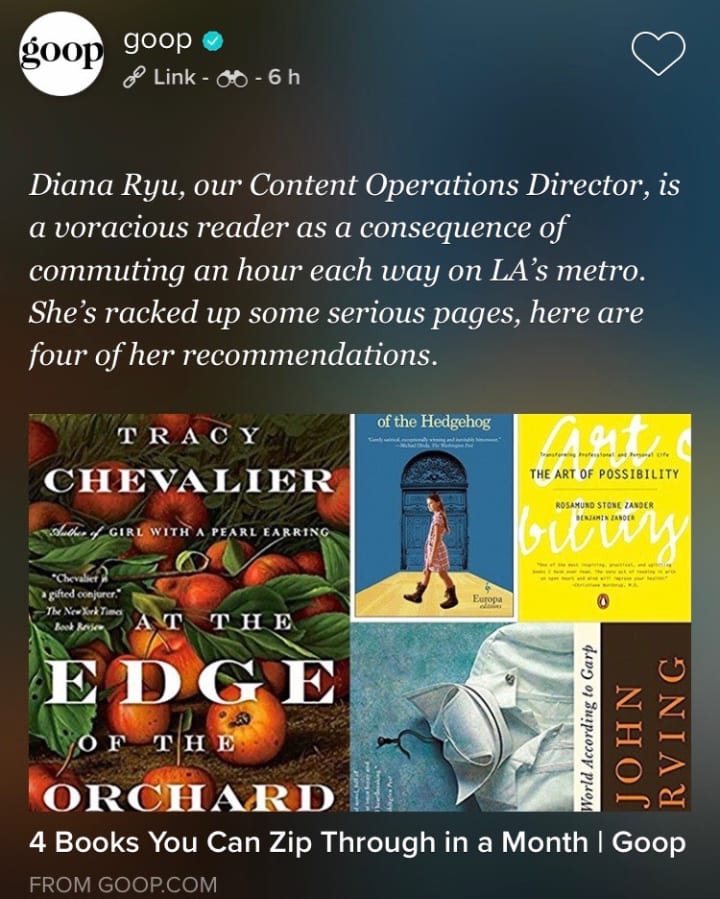 A Modern Lifestyle Brand
3,770+ Followers
Gwyneth Paltrow has somehow snuck onto the Vero app and Goop'ed it up. I'm still not entirely sure what Goop is, I know it has something to do with "wellness," but that's the extent of my understanding.
The account is flooded with health articles, book recommendations, tips on "How to Dry Brush," and links to the Goop Podcast, which is featured on the app. So if you want to live longer and happier, or at least believe that you're going to live longer and happier, follow Goop on the Vero app:
Vero:@Goop
social media
About the author
Writer and Filmmaker from Los Angeles. I like things that many people like, except the things I like are usually better.
Reader insights
Be the first to share your insights about this piece.
Add your insights