Top WordPress Plugins That You Should Use
Best WordPress Plugins You Should Use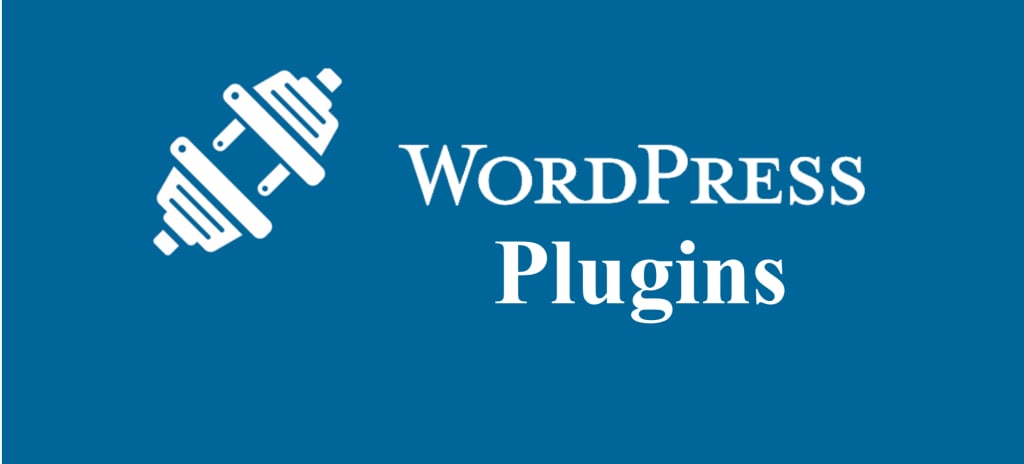 Image Source:colorlibs
Often, we wonder about the best WordPress SEO and tools because search engines are a major source of traffic for most of the websites on the internet. You get a better rank in search results when you optimise your website and eventually grow your business. WordPress was initially known as a blogging platform, it gained its reputation for providing a solid SEO foundation as a Content Management System (CMS). It is not a chance that WordPress websites rank well on Google. Its success can be qualified mainly to the built-in features that make it easy for website customization. WordPress repeatedly alerts Google each time the website is updated, thereby pushing the recent blogs up the Google rank search results. Since it is SEO-friendly, you will see an increase in marketing ROI very soon. Top Digital Marketing Companies provides various ways to increase your Google rank. It makes use of techniques to increase your visibility.
Having said that, you still need to be aware of WordPress plugins for SEO that you should use. Some of the WordPress plugin tools provide similar functionalities. You need not make use of many SEO tools to get a higher rank. Most of the blog posts share the top popular SEO plugins, you must be aware of the use-cases of each tool.
Let us discuss the popular WordPress plugins for SEO that would work out best for you.
Yoast WordPress SEO Plugin – This is the best WordPress SEO plugin tool and most popular WordPress plugin on the market. It provides a whole website optimization tool with which you can improve your website. With this tool, you can add SEO titles and descriptions for all your pages and posts on your website. With this tool, you can also add Open Graph Metadata and social media images to your articles and posts.
Yoast SEO generates an XML sitemap for your website content automatically, which makes it easier for search engines to crawl your website. You can also import your SEO data for analysis. This tool makes it easy for you to do a few operations like control titles and meta descriptions. You can set your targeted keywords and track how frequently you use them.
SEMrush – SEMrush is a popular SEO tool that performs keyword research. It does the following tasks:
It tracks keyword strategy that your competitors use
It runs an SEO audit of your blog, look out for backlinking opportunities
It is a trusted tool by internet marketers across the world and used by many businesses whether big or small. This is an excellent tool to find profitable keywords. As we all know, SEO is ahead of any successful blog. This tool is being used by many bloggers, SEO experts, businesses of any size for their website optimization, content creation according to their audience requirement and create a better experience for their visitors. It provides various tools to increase their traffic. SEMrush helps to find organic keywords and appropriate search terms that you would be able to use for getting a higher rank. With this tool, you will be able to perform competitive research and find out which keywords your competitors rank and how you could overtake them. It has tools like SEO Writing Assistant tool that helps you to improve your website and reach to the top 10 results of a search. It integrates with WordPress that enables you to write more SEO-friendly content for your website.
Broken Link Checker WordPress Plugin – The Broken Link Checker WordPress Plugin is a useful plugin that monitors your blog for any broken links and informs you about the same. Its main features are:
To monitor links in your pages, links, comments, custom fields, etc.
Find out links that do not work and if there are any missing images and redirects.
This plugin notifies you through email or dashboard.
Avoids search engines to follow broken links.
You will be able to search and filter links through URL, anchor text, etc.
Update links directly from the plugin's page without a manual update of each post.
Rich Snippet WordPress Plugin – Rich Snippet plugin makes your article stand out in the Google search result. It is a snippet that contains information to help users click on the link. It provides a short summary of your webpage in Google, Bing, and Yahoo search results. It sometimes appears in the Facebook news feed as well. It displays in a proper format with author photos, star ratings, images, etc.
Rich Snippet WordPress Plugin provides the following feature:
It provides only important and short information to be displayed in the search engine snippets.
Rich Snippets are very collaborative with image, star ratings, author, price, to let you stand ahead of the competition.
Helps your website to get a better rank in search results.
Helps Facebook to display appropriate information when users share your website links on the Facebook platform.
SEO Image Optimizer - Images seems to attract users and is an important factor in the content. Visitors are inclined to purchase from the website with attractive photos. Also, images occupy a large portion of the page. Hence, you should optimize the images. This will help to reduce the client's data load to help in improving the content download speed. Image optimization reduces the image size by maintaining its quality. SEO Image Optimizer is a popular SEO-friendly plugin. This plugin dynamically substitutes the alt tag and title of the images. This plugin also resizes and compresses the images to increase your website speed.
The features of SEO Image Optimizer plugin are:
SEO-friendly
Include title and alt tag dynamically for images
Image compression to increase website speed
User-friendly
Responsive dashboard
Image Compression Plugin – Image compression is a technique to reduce the overall image size by maintaining its quality. To improve your website speed, you need to maintain a compressed image. You could do it using Photoshop or any other image editing software. This would provide you with a quality compressed image. When you are not comfortable with image editing software, there are many plugins that would help you to compress the images. These plugins perform image optimization for your website by automatically compressing them images and make use of the small images for your website. With this, the following are the WordPress Image Compression Plugins:
reSmush.it
EWWW Image Optimizer
Compress JPEG & PNG Images
ShortPixel Image Optimizer
WP Smush
Cache Plugin –Are you looking to increase your website's speed? Make use of a cache plugin on your website to ensure your website loads faster. Website audience expects the pages to load in less than a second, hence Google stresses the website speed in its search algorithm. When page speeds are higher, search rankings would be better, and you can attract more organic traffic. When there is a cache plugin, it creates static HTML pages of your website and stores it on your server. Whenever a user attempts to access your website, your cache plugin servers the HTML pages instead of processing the heavier PHP scripts. This would permit the cache plugin to improve your page load time.
Few of the best cache plugins are:
WP Rocket
WP-Optimize
WP Super Cache
W3 Total Cache
WP Fastest Cache
Comet Cache
Cache Enabler
Hyper Cache
Conclusion
As such, you will be able to find many WordPress plugins, and many are specifically devoted to SEO. It is indeed a good business practice to know more about WordPress SEO plugin. From your business point of view, you should not blog yourself down with many. To save yourself from the downfall, consider starting to use the above-mentioned tool for your success.