Top 5 Android Features That Might Take Over The iPhone In 2020
Today we are looking at the Top 5 Android features That Might Take Over The iPhone in 2020.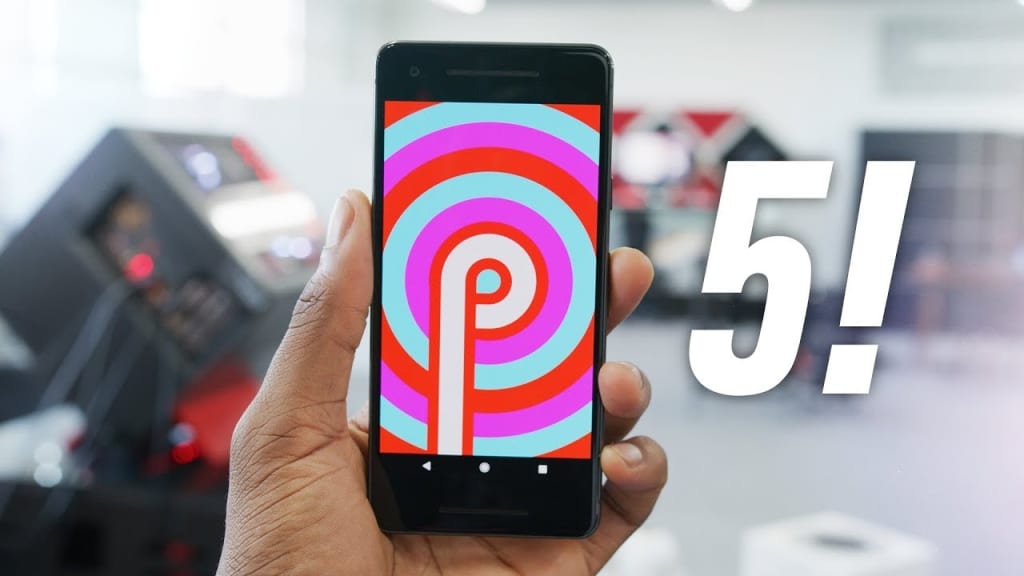 We all know the battle between Android and Iphone has been raging for decades, although it has mostly been ripped off by keyboard warriors and Nerds with inferiority complex's, it has certainly been unending.
Its got so big that even Apple and Android companies have thrown jabs at each other through their advertising and marketing campaigns.
In this article we take a look at some of the features looking to unseat Apple in 2020!
Number 5 - Android Guest Mode
Android guest mode is an optional feature that lets you hide everything that's yours, but still retains your Android phone functionality.
When you change over to guest mode, you're hiding all of your apps, history, pictures, messages, etc., while simultaneously allowing someone else to use your phone.
Using Android guest mode is similar to having an entirely separate phone within your primary one.
Much like a separate user account on a computer or website, guest mode can have different apps, files, home screen widgets, emails, etc.
Guest users can still make calls, install apps, and download their own files, but nothing collides with your account.
Number 4 - Live Caption
The live caption is a relatively new feature that was introduced with the release of Android 10. However, it is not yet widely available on Android devices.
Google added this feature to only a few models of its Pixel series smartphones but according to the Google AI blog it will soon be available on Pixel 3 and other Android devices.
The 'Live Caption' feature automatically produces subtitles for any media file playing on your phone. 
Doesn't sound like much right? Until you realize that it means you can generate subtitles on audio messages, podcast, Videos and even Video calls and the best part is it even works offline.
So, you don't have to be connected to the internet to get captions on your videos
We have all had to do the phone to ear move when we try listening to audio in public but with the Live capture feature Android users don't have to.
But if you're using the Iphone, you might have to block an ear the next time you want to listen to something on the subway.
Number 3 - USB C cable
The USB C first made its appearance in 2015 by a small Chinese manufacturer called LeTV on their LeTV One Max Android phone.
And since then the USB C has been accepted widely in the android community as it has been adopted by Samsung, HTC, Huawei and numerous Android phone companies, it earned the nick name "The Swiss army knife of cables" due to its numerous features that beat any other cable including the Lightning connector cable used by the Iphone
According to an article by the Company Gizmodo, the Lightning cable of the Iphone can handle up to 12W of power with a 9V/1.67A charge speed, as provided by the iPad charger while the USB-C is known to handle up to 100 watts and 20V/5A charge speed with the USB Power Delivery technology.
Another thing about Android USB C is that when it comes to data transfer Speed, the USB C cable is way ahead of the Lightning Cable.
The Iphone Lightning cable transfers data at USB 2.0 speeds, which is 480Mbps while the Android USB-C transfers data at a USB 3.1 speed which is 10Gbps.
This means the Android USB C cable is twice as Fast as the Iphone cable.
And that's not all, the Android USB C cable has Extensive Port support, which means the USB-C can connect to and power a native Display-Port, MHL, or HDMI device or connect to almost anything else assuming you have the proper adapter and cables.
The USB-C spec even includes audio transmissions.
Number 2 - Google Play Instant Feature
Have you ever downloaded an app and realized it's just a pure waste of time and data?
You know, those kinds of apps that don't do what they say they do or are just filled with annoying ads?
If your answer is Yes, you might want to switch to an Android because the Google Play Instant Feature allows any Android user try any game or app on their phone without even installing it in the first place.
Saving you the hassle of wasting time installing an unwanted app.
Number 1 - Google Assistant
Google Assistant is an artificial intelligence–powered virtual assistant developed by Google that is primarily available on Android Phones and smart home devices.
In simpler terms its Siris Arch nemesis.
In December 2019, the company ZD Net tested Amazon Alexa, Apple Siri, Google Assistant and Microsoft Cortana against 800 questions to find out which was superior. 
Google answered 88% of questions correctly, while Apple only got 75 % of the questions right.
Google Assistant is a much more sophisticated tool than Apple's Siri for a lot of reasons, but the most important one is that it makes use of Google's impressive database. 
Google Assistant can understand typical requests for businesses and names, and it gets requests right more accurately than Siri.
It also returns high-quality responses, drawing from Google Search, a tool that is not supported by Siri.
Google Assistant integrates Android phones with other functions, such as when it's time to leave for your next meeting and warns you with traffic update when you are on the road.
Although iPhone owners can also install the Google app to use Assistant, it's not built in and it's not currently the default personal assistant. 
And there are many more Google Assistant features that are exclusively on Android phones and devices.