TIPS TO CREATE ENGAGING VIDEO MARKETING STRATEGY FOR YOUR YOUTUBE CHANNEL
YouTube is a unique social media platform by the virtue of it's nature of content and type of audience as most of the viewers visit YouTube to gain information and learn unlike other social media platforms. And so, its marketing strategy should also be unique.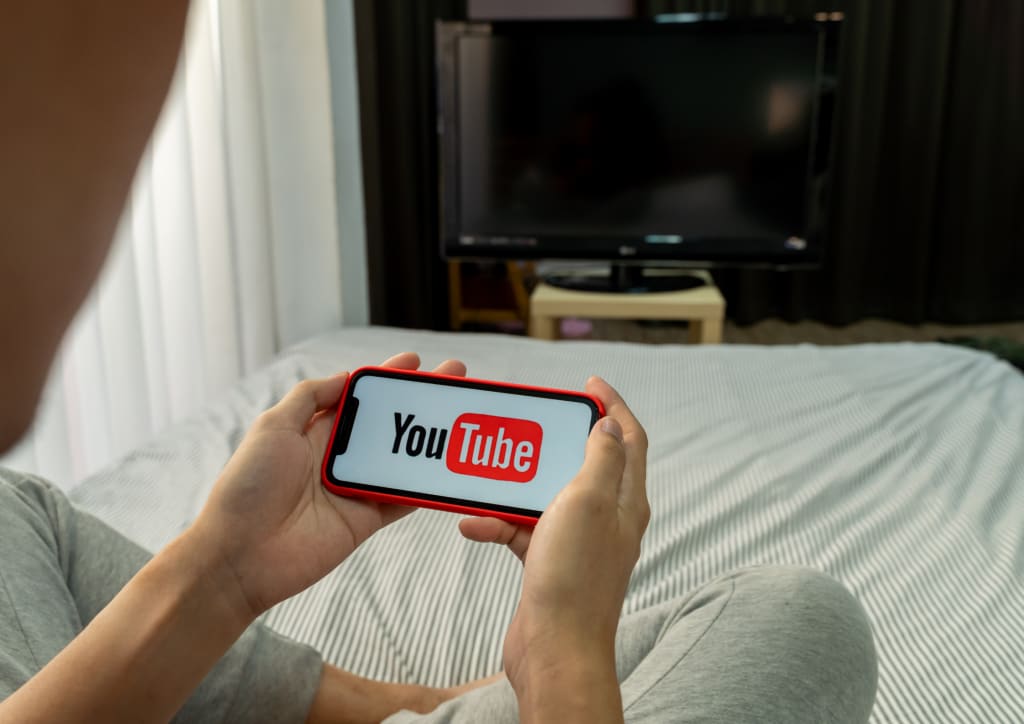 Viewers are watching videos like never before. People's expectations for creative content anytime, anywhere, and on any screen are surging the media companies to a greater extent.
There's only one reason why video is trendy these days, is because it's appealing. A well-structured video with good graphics and creative content will surely attract and engage your audience. It might be the reason why the world reportedly watches a billion hours of YouTube videos daily!
YouTube is a kingdom of digital entertainment. The objective of the YouTube channel is to keep consumers connected to the media they want, anywhere, and anyhow. Also, for the marketers, YouTube has numerous advantages and opportunities if used appropriately. YouTube is a great platform where marketers can strengthen their connections with target audiences and make earnings with videos they stream online.
Videos are no longer an add-on to digital platforms, but it's an integral part of the social media marketing strategy. Consumers find videos entertaining and engaging. At the same time, marketers ca n increase their conversions and possibly earn huge returns on investments by including video on their social media handles. It's a win-win situation.
To ensure your video marketing campaign works successfully, I am revealing my six favorite hacks that will help you create attractive online videos.
• Centralize Your Video with a Story, Not the Product
A good story always engages one till the end. Invest your time in understanding your audience and concentrate on the value add you are providing to them. Relate with the emotions and sentiments in the video, which shows your customer's needs. It will send a positive message about your brand.
• Create a Weekly Calendar for Your Video Marketing Campaign
Create a YouTube marketing campaign based on upcoming important events for your brand. Not only your content should be to promotes product and services but also to communicate the significance of the upcoming events. It will influence your audience and encourage them to share your video within their circles.
• Include Affiliate Marketing Strategy
Affiliate Marketing is the new normal. You may reach out to YouTube Influencers to endorse your product or services, for which they will charge you a certain amount of money or commission. It helps to build your brand image on YouTube and other social media platforms. Also, you may run short YouTube Ads on other social media handles.
• Inspire Your Audience with Your Journey: Lifehacks!
People love stories. Your audience will also be thrilled about the journey of the brands they are following or want to follow. You can create a compelling, inspiring, and actionable video for your audience. You can go live or upload one video every month.
• Optimize your Video with SEO content
Implementing a successful SEO strategy for your video will generate organic traffic and conversions. SEO involves descriptions that allow Google to understand your video and its content. One need to embed proper tags with relevant keywords and unique title on your video as it will increase the inbound marketing linking opportunities.
• Include Your Customers in Your Video Marketing Strategy
Testimony is a great way to promote your brand. So why not make your customers the host of your show!! You can inspire your elite customers to create videos about their experience with your products or services. Post those videos on your YouTube channels and other social media platforms to increase engagement.
VERDICT
Creating video is not a new concept. It has naturally evolved and gained a tremendous amount of fame in the world of marketing. While creating a video, focus on your customers and understand, why your product matters to them. It will help you to make the best out of video marketing!
About the Creator
I aspire to build trust and influence people with my writing. I keep in mind the target audience and objective to make my work more informative, effective, and interactive for the readers. Writing is my passion,
and I write for growth...
Reader insights
Be the first to share your insights about this piece.
Add your insights