The Top Trending Technologies Making Waves In 2020
You need to be mindful of the value of improvement in life if you are an IT specialist. The same goes for your personal life. These days, the development of skills and learning is a must. It is very easy, technology develops rapidly. To keep in touch with the current technical innovations, it is important to take on new technologies and determine which one matches your unique needs.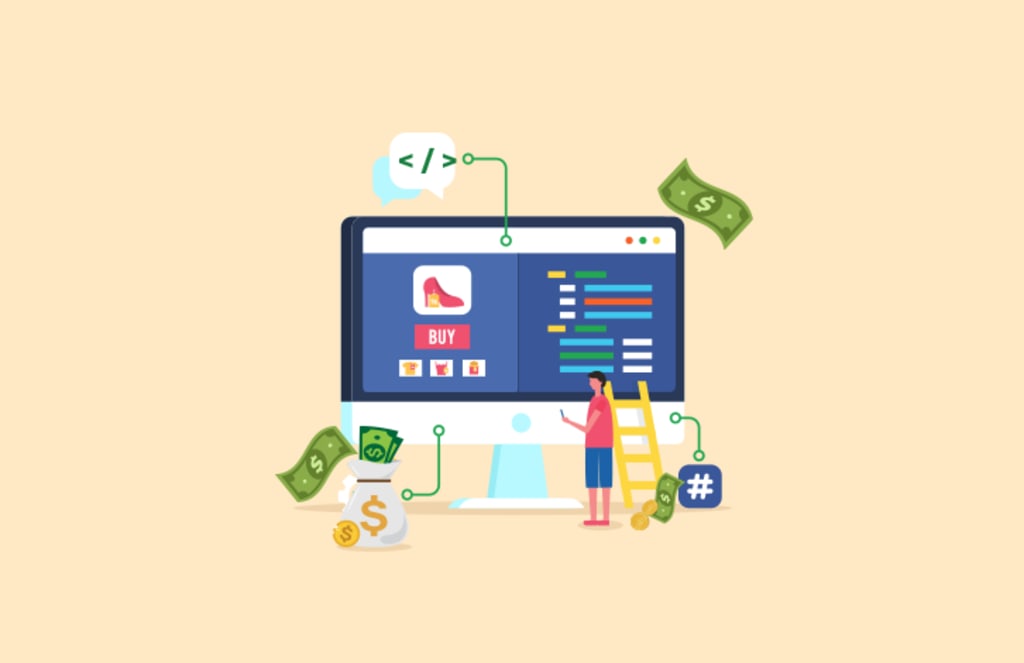 These innovations can make business worlds more dynamic in an increasingly digitized environment, and provide customers with a data-driven approach that exceeds their needs. In 2020, you have to rely on these developments to make your company profitable, since it is no doubt that the future is going forward. In this article, we will discuss the five leading technological trends that will potentially acquire an immense demand in 2020:
1. Artificial Intelligence With Mixed Reality
In recent years, AI along with Augmented Reality (AR ) and Virtual Reality (VR) has been integrated into companies that help them improve customer engagement. Different corporate plans to implement AR/VR even further in 2020 with AI to provide the users with a multi-purpose experience. The revenue of AI has increased drastically in recent years.
It helps organizations not only to deliver personalized services but also to give customers targeted solutions. The new application of technologies into smartphone applications let users communicate with natural language processing (NLP). In mobile devices, the combination of AI and mixed reality adds multi-sensor touchscreens to the background content.
2. Quantum Computing
Quantum computers that take advantage of quantum mechanical phenomena to store data manipulate information, and measure data will handle more data exponentially than conventional computers. They can solve complex, numerical issues such as medicine, artificial intelligence, financial simulation, meteorological prediction, physics, etc.
With its IBM Q System One, which the firm introduced to CES 2019, IBM was a pioneer in this field. And Amazon revealed that its Braket quantum machine service was widely accessible for this month.
3. Serverless Computing
Serverless computing is a cloud-based IT execution model that runs the server via a cloud-based service provider and handles server services dynamically to execute the customer's applications. Companies whose applications only require server tools pay for the sum they require.
Another advantage of serverless computing is that the IT architecture underlying software and services can be built and managed without any hassle.
4. 5G Technology
5G is the latest generation of cellular networking currently being established by telephone service providers around the world. According to CompTIA, this technical advance provided by 5G provides lower latency, intelligent power usage, and high system density. 5G would set a big example for IoT, smart cities, and autonomous vehicles.
As an indication of the future advantages of 5G, Amazon Web Services took their computing and data storage resources to the virtual edge of Boston and San Francisco Bay with the new AWS Wavelength infrastructure on the 5G network of Verizon. 5G technology will help in eCommerce app development without any hassle.
5. Blockchain
Blockchain is an increasingly common application that enables transactions across the internet to be encrypted and controlled. A blockchain is a timely directory or a collection of permanent data records, operated by a computing cluster and is not owned by a single corporation.
Potential uses include financial transfers and documents verifying the provenance of knowledge on food and drug supply chains.
Many IT vendors sell products and services by using blockchain. For example, the Azure Blockchain Service, which is completely operated by Microsoft, can build and run Azure cloud-scale blockchain networks. Many organizations provide a data processing tool for the construction of blockchain software with blockchain help.
Conclusion
The above-listed trending technologies are important not only for a specific sector but for all business sectors. To maximize the customer engagement rate, you have to stay tuned to new technologies, regardless of the kind of industry you handle.
Customer engagement becomes the dire need of the situation when your customers are mostly present in a particular digital sphere and future customers will also be available in the same digital sphere.