The Future is Now
The Tech Yield Curve Inversion
What does it mean for media and for marketers now that we are spending more time interacting with our mobile devices than passively watching TV?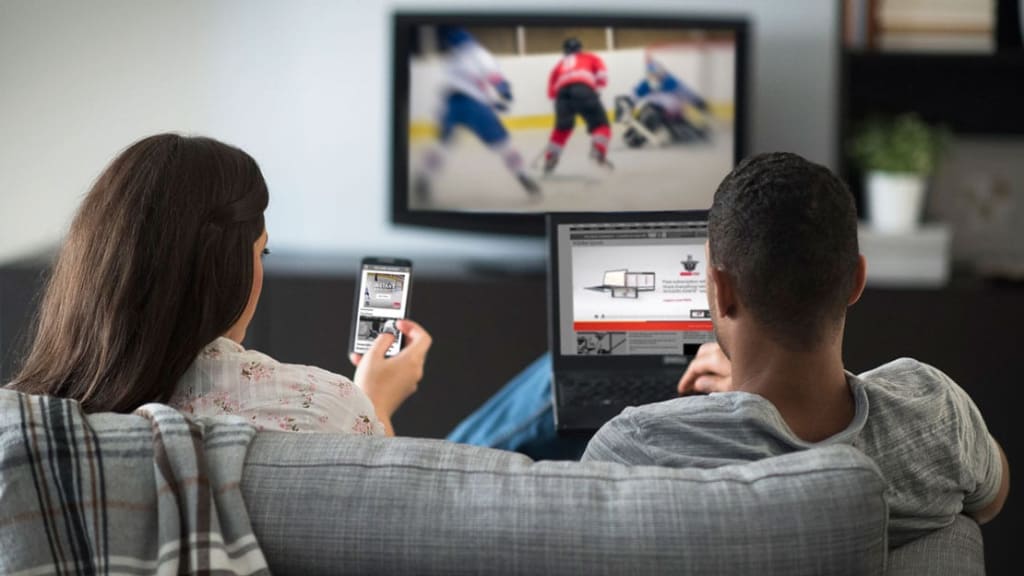 We hear a great deal today about the "yield curve inversion"... and yes, it is a big deal!
Why the yield curve inverting is such a "big deal" is the fact that historically (well, just since the end of the Civil War to present day, according to researchers), this occurrence has signaled that a recession was at hand. However, since the "dismal science" of economics is not exactly known for the precision and exactness over time, there is a debate ongoing as to whether this time, the inverting of the yield curve will be different, and not mark the end of the decade-long economic expansion.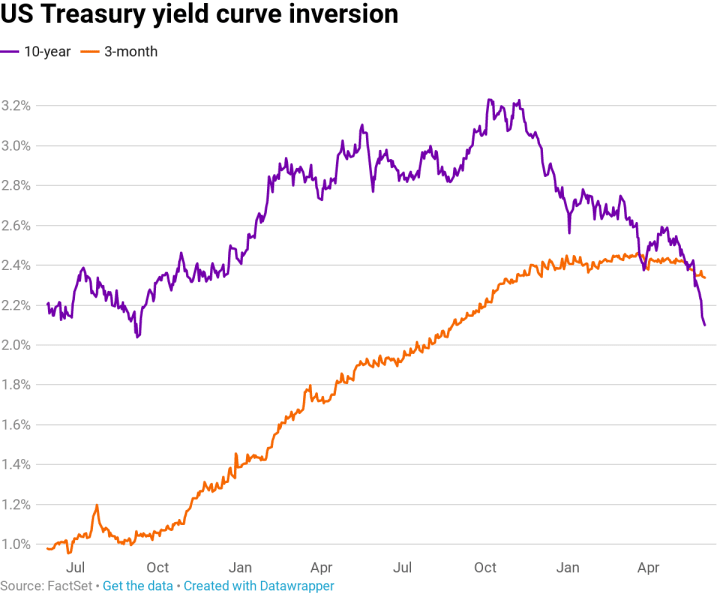 The one thing that we know about this particular inflection point is that the yield curve inversion has happened before, and it will happen again. That's why they call them economic cycles! As Mark Twain may—or may not—have said, "History doesn't repeat itself, but it often rhymes."
Inflections—in most of "real life"—don't often recur. Think kids. Think your career (hopefully). Think marriage (think really hopefully!). And yes, think technology—especially technology.
Once we pass a tech milestone, whatever it may be, well, that's history (and so is the investment—often quite large—that we have made in the "old" stuff)! And for those of us of a certain age, we remember far more of these tech transitions than you twentysomethings can probably imagine—well, unless you're watching a movie from the 1980s or 1990s on Netflix, and you think to yourself, what is that thing Michael Douglas is carrying on the beach in Wall Street?
We've traded monchrome screens for color...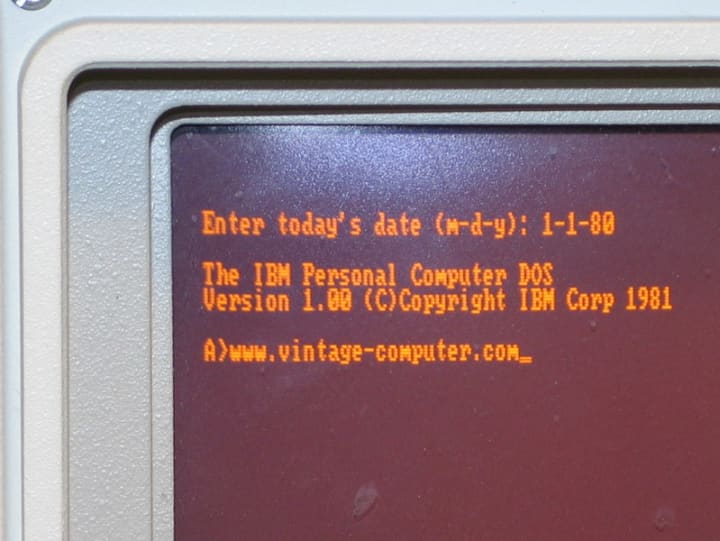 We actually worked computers without a mouse or anything involving just one finger...
We've seen hulky televisions replaced with increasingly larger—and larger, and larger—flat screens—that get ever flatter—and ever cheaper—as well...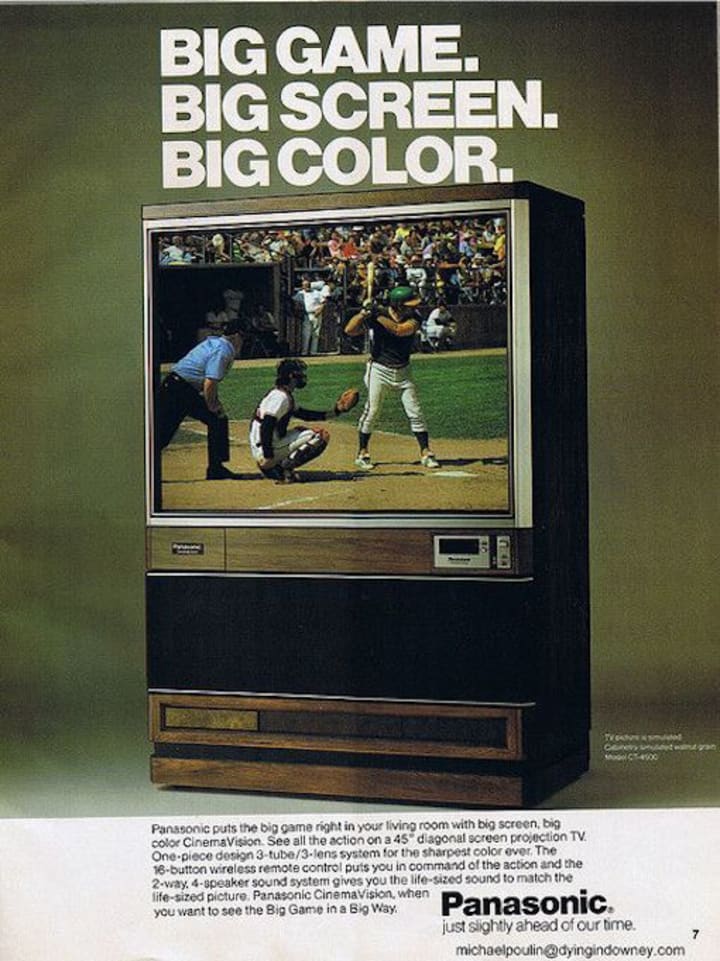 And yes, we went from cell phones that were yes—phones—to smartphones that have gotten ever smarter, ever more powerful, and ever more central to our work, our lives, and today, seemingly our very existence!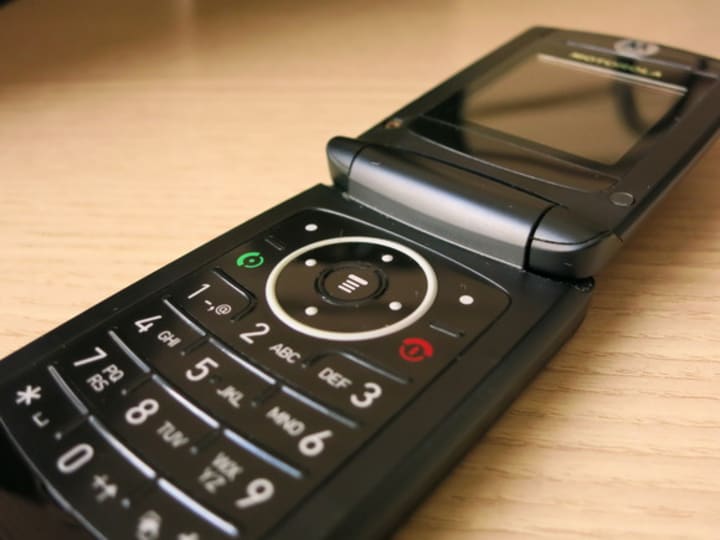 The research firm eMarketer just released their annual look at how people spend their time with their electronics—with one report (Time Spent with Media 2019) looking at media consumption, and one looking at the use of mobile devices specifically (US Time Spent with Mobile 2019). eMarketer Executive Editor Amy He highlighted a major finding from her firm's research in her recent piece, Average US Time Spent with Mobile in 2019 Has Increased, and their numbers tell quite the story.
Last year, in 2018, the average American still spent more time watching television, at 3 hours and 44 minutes on average, while that same "average American" spent 3 hours and 35 minutes on his or her mobile device, with the time spent watching TV clocking in at 3 hours and 44 minutes. That means that last year was the last year in which the time we spent passively watching television exceeded the time that we actively engaged with social media, and other "stuff" on our mobile devices. By 2019, eMarketer's research showed that the so-called "average US adult" will be spending—on average—3 hours and 43 minutes on mobile devices, while that same "Average American" will be spending 3 hours and 35 minutes watching TV.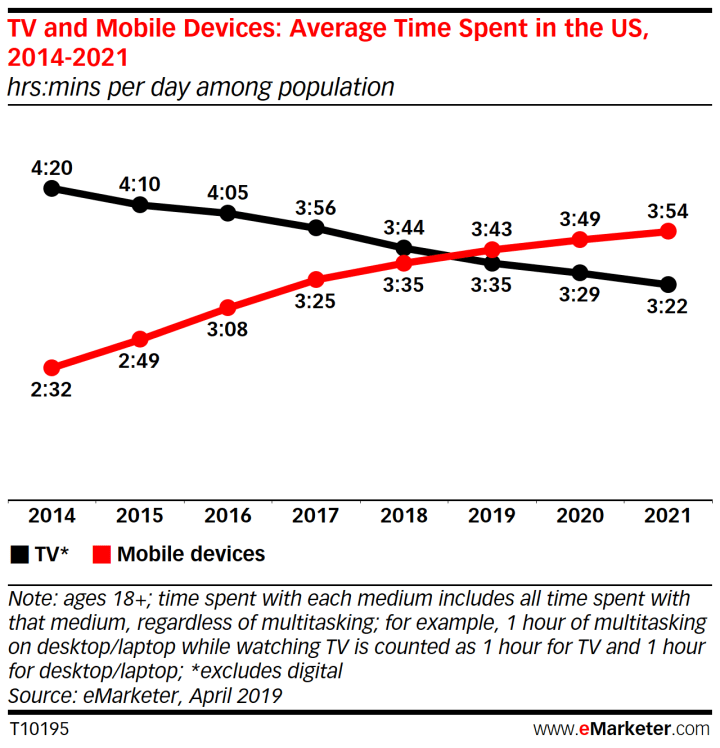 And so as the eMarketer research highlights, we passed yet another of these technology milestones—and like these past tech inflection points, there is no going back. This trend has been coming on for some time, but as you can see in the above eMarketer graphic, at some point earlier this year, the time that we spend on the screens of our mobile devices—our smartphones, our tablets, and more—now exceeds that of the time we spend watching television.
All across the board, what we are seeing is a radical change in how Americans consume—and use—media. For instance, according to the same eMarketer report, much of the growth in mobile technology reflects that we are becoming far-more smartphone centric in terms of our choices of "which device to use when," In fact, that same "Average American"—according to eMarketer's research—spent 2 hours and 55 minutes on their smartphone each and every day. This represents a 9 minute increase in 2019 over the previous year! In contrast, the use of tablets actually fell amongst the American populace, with the average person spending 3 minutes less in 2019 than in prior years (down to an hour and 8 minutes a day this year).
So, what does all of this mean? As economists and management consultants are famous for saying, "It depends..." (and yes, it does!). One thing to note is that in measuring the effect of second screen usage, eMarketer counts one hour watching television while spending one hour engaged with a mobile device as an hour spent on each. Thus, the impact of more and more of us using a second—and yes, sometimes even a third or fourth screen—is profound. We are using our screens and our screen time in new and different ways—and that has profound impacts for media and for marketers.
Overall, according to research from Nielsen, we continue to pretty much collectively max-out the amount of media that we consume! In fact, according to their latest report, the average American consumes media—of all forms—for an average of 10 and a half hours a day. This means that we are listening, watching, or interacting with—in some way—media of one kind or another—and sometimes of multiple types—during 44% of the total time that is available during the day!
In fact, to me, as a strategic management consultant and professor, I think that the divided—or shared—attention between screens is increasingly becoming the story out of all of this. What we are witnessing—and yes, participating in—is nothing less than a transformation of how we consume media! No longer is watching—in whatever form that takes—necessarily a passive activity. The days of the "boob tube" are long behind us. Today, media—in all forms—is increasingly becoming something that we interact with—something that we consciously choose to consume in the form that it is offered. And that—ladies and gentlemen—is transformational!
Take for instance the following additional research findings from eMarketer, which shows that the video we consume is fast-changing in nature. We are spending most of our time on our smartphones on apps (as opposed to viewing websites and more through browsers). And the apps we use the most are related to media. The eMarketer research shows that out of the three primary drivers for app utilization, the most popular are apps for digital audio access—exceeding that of social media platforms and even video. Still, video viewing on our mobile devices is an important—and still developing—trend. In fact, as the graphic below shows, while the total time—on average—that Americans spend watching video content each day has—and will remain—practically constant at just over five hours a day, the shift between watching TV, and watching digital video is quite profound. In fact, the trade-off between people watching video on their TV versus watching video content on their smartphones and other devices is almost a constant 1-for-1 exchange.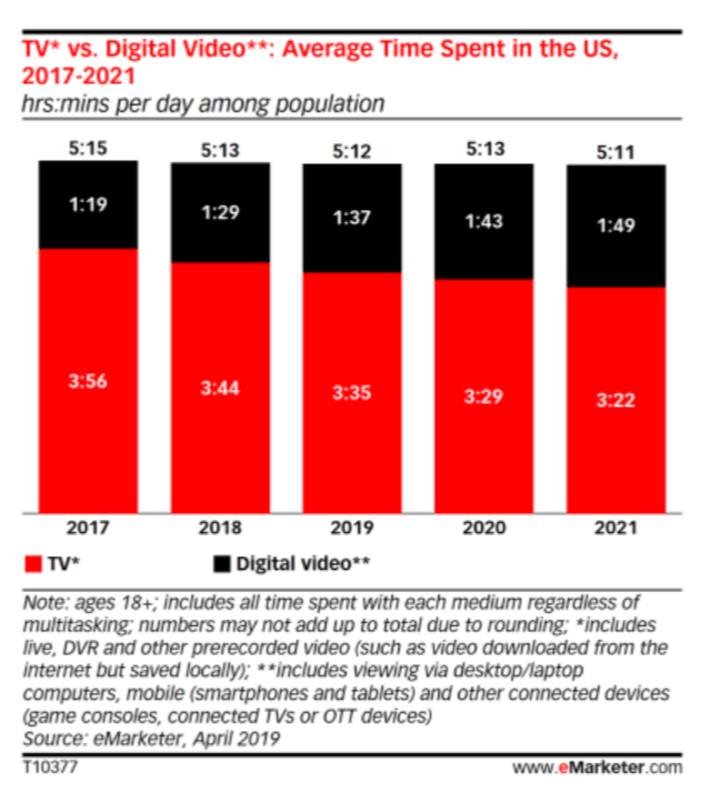 Thus, the television—in an age of on-demand programming, is fast becoming just another screen option—albeit a larger, more communably viewable one—for people today. As Greg Sterling recently observed:
"The big screen in the living room, family room or bedroom is still the top video consumption device, but increasingly it's just another digital screen. Indeed, 'TV' is rapidly becoming another digital channel, with the same targeting and attribution capabilities as online video or display. So while mass-audience reach on TV may be declining, better targeting and personalization are increasingly being enabled by the changing video consumption landscape and the digitization of TV."
Now eMarketer didn't give the phenomenon of what has just occurred a name, but I will lend my marketing savvy and do so. I think that what we have seen happen is nothing less than the inversion of the Tech Yield Curve! If we look at television, there have been so many landmarks.... from the advent of color TV (Google what a black and white picture looks like kids!), the flattening and bettering and enlarging and cheapening of the screens, the move from 3 or 4 channels to 500 channels (and yes, arguably still nothing on at times...), and the move to on-demand, watch anything at any time world of endless choices! And if we look at mobile, we have seen a like development in terms of the functionality, the power, and the utility of that device that is in your pocket, on your hip, or in your purse! Now, the trends for television viewing—traditional television viewing—have been cycling down for more than a decade, and anyone who has been out of their house in the past decade knows that mobile device use has been on a steadily upward trend.
So now, the yield curves—for television and for mobile devices—have crossed. And now, unlike economics, but like other tech trends, there will be no cycling back. For media companies and for marketers, the implications of all of this will be quite profound. While many may harken back to the "good old days" of the preeminence of garnering mass audiences for mass viewing events, those days are over! Outside of the Super Bowl.... and there really are fewer and fewer events that could even make-up a top ten list of "must watch live" occasions in modern American life... Thus, with video—rather than TV per se—being the driver of watching anything on a screen, and the television just becoming a bigger, better video channel, this changes the game for all media, and those who seek to garner attention—for their companies and for themselves—through video, not just TV!
Along the same lines, what I see is a whole new era of possibilities for how media companies and marketing firms—of all types—will not just target mobile devices, but will seek to more "cross-pollinate" to consumers in an increasingly multiscreen environment. And not only are we talking about a world in which people are using multiple screens at one time, but they are making use of what might be called variable screens. In other words, think about how many of us may start watching a show or sporting event on one screen, and then finish it on another (say when you start watching the first half of a big football game on your television at home, and then finish watching the game while you are—ahhhhhmmm—"watching" your daughter's soccer game!). We now routinely listen to the same podcast continuously—at home, in the car, while walking or exercising, in the office, etc. The content may be the same, but the screen is different throughout the entire viewing or listening "process" to consume that content. That can have profound implications not just on how to advertise and market to those watching or listening to the content, but on the development of the content itself.
And finally, there are so many possibilities as to how to not just better market to folks using multiple screens, but how to better connect people with the content, and with each other through the content. That should truly be an exciting prospect for all—content makers and distributors, advertisers, and yes, media consumers (uh, that would be all of us today!)—as we move into what Gary Vaynerchuk has labelled as the Attention Economy.
Attention today will be increasingly divided among multiple screens for almost all of us—and that fracturing will only increase after this point in time where we have seen what I'm calling the "Tech Yield Curve Inversion" happen. However, as with the passing of one color computer screens and "dumb" phones, I do believe that we will find a very new way of connecting—perhaps not in the mass audiences that we have in the past—but in more engaged and attentive ways than ever before. The challenge for all of us in business, in general, and in the media business specifically will be on how to thrive in this era of divided attention, when, as Vaynerchuk puts it so, so well: "The currency of business is attention." Those who can capture eyeballs—and thrive—in an era of fragmented attention—one where we will more and more see divided attention paid to the same "thing" on multiple screens—and likely in multiple apps, and with multiple audiences simultaneously—will be the big winners in the world after the inversion of the Tech Yield Curve!
About David Wyld
David Wyld ([email protected]) is a Professor of Strategic Management at Southeastern Louisiana University in Hammond, Louisiana. He is a management consultant, researcher/writer, publisher, executive educator, and experienced expert witness. He is the founder and publisher of both The IDEA Publishing (The Best in News, Information and Content Marketing) and Modern Business Press (Creating the Readable—and Enjoyable—Academic Journal—Not an Oxymoron!).
David Wyld's Online CV
Social Media Links to David Wyld:
on Facebook
on Twitter
on LinkedIn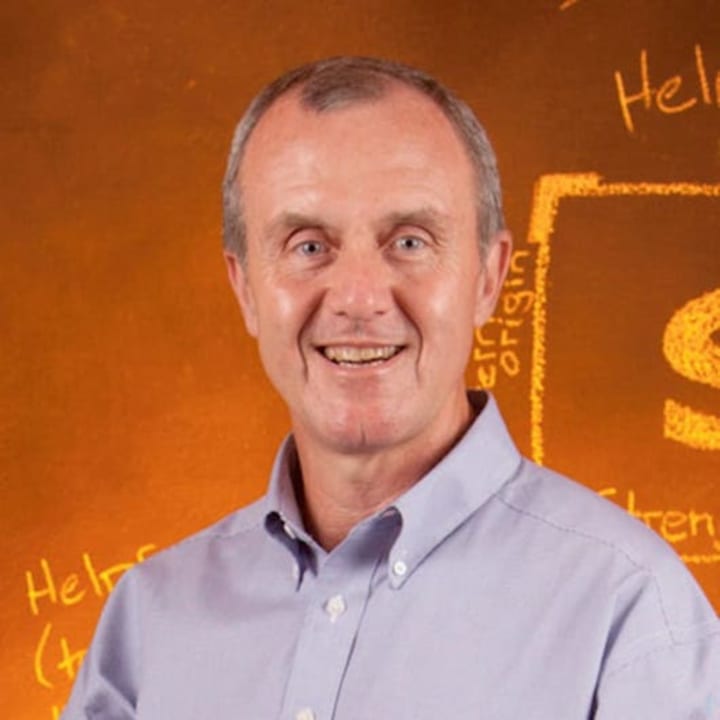 Show Your Support for Professor Wyld and the Vocal Platform
Like what you just read? Did it make a difference to you? If so, please see and share this article through social media, email, and even the old-fashioned way of printing it off for a colleague or friend!
And while you're at it, ask yourself a simple question: Was the info worth a buck or two—or perhaps a whole lot more to you, your career, your company? If so, please consider "tipping" (after all, it is the polite thing to do!) using the easy link below. In providing a small tip—even a dollar or two, you not only help support the author's work, but you help keep the unique platform that Vocal Media is building be an advertising-free environment—and don't we all need more of that to make our online experiences better today? Please consider showing your support below and voting for good writing and ad-free content on the web!