The Role of AI in Shaping the Future of Digital Banking
How will AI transform Banking and Financial Services?
As banking and financial services are getting commoditized, customer satisfaction plays a significant role in determining a financial organization's success. With the emergence of digital banking services by neobanks, banking customers' expectations have risen manifold, forcing incumbent banks to digitize their service offerings at scale. It is difficult to manage today's customers, who are far less tolerant and expect instant problem resolutions and precise communication. However, AI-powered banking solutions have solved many of these challenges.
According to a survey named Bot.me by PwC in 2017, 41% of respondents would instead choose AI assistants if they needed financial guidance in the upcoming five years than turn to human advisors.
AI implementations have been significantly impacting several sectors, and that includes the financial domain too. AI-enabled strategies redefine and reinvent the way banking and finance sectors once operated, skyrocketing their customer experiences and ROI. AI is already playing a major role in influencing decision-making and optimizing different banking and financial processes.
As the world is embracing the automation technology over older, slower processes, AI has helped financial organizations address several issues.
Here we list some of the most prominent areas where the influence of AI has been highly impactful.
• AI drives efficiency in financial operations.
AI-enabled processes like machine learning and predictive analysis are highly capable of providing insights into enhanced strategic decision-making, designing strategies, and considerably maximizing the profits. The power of AI assists in processing tons of customer data within a jiffy. Therefore, AI's help, customer service executives can optimize their time towards better customer relationships.
Predictive analysis is a terrific capability in AI, which helps turn data into knowledge, thereby influencing business-critical decisions. AI provides you with quick, in-depth insights with the help of memory-based reasoning. These insights further make your business operations more constructive, identify risks at the next level, handle compliance concerns, and facilitate improved customer engagement across varied platforms.
Finally, AI helps in slashing both expenses as well as your valuable time considerably.
• AI secures banking information and transactions.
With a sharp rise in banking associations reporting fraudulent activities targeting their systems, more financial establishments turn to AI-based applications to facilitate secured user-accounts, transactions, and banking operations and detect fraud in advance. Usage of deep learning algorithms enables AI to have a complete understanding of the total functioning of the banking system.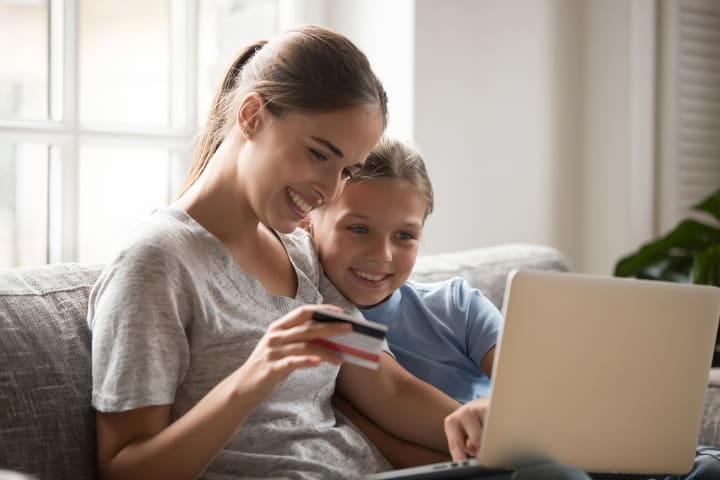 AI does not pause at identifying a single threat but continues examining the system for more such menace. This way, developers of the banking security system can design the vulnerability update and apply them as per their requirements. This solution update will be further monitored by AI to check whether it has resulted in any additional vulnerabilities.
Banks should consider the importance of investing in a trusted quality assurance service, who can conduct the proper software testing to ensure robust security in your banking systems. They would not only streamline your operations to retain customers, but also improve the efficiency of your entire system.
A trusted software testing service provider would possess dedicated cyber engineers who can build security into every stage of your banking operations. Their quality engineers have in-depth knowledge about banking and financial processes and are also experienced in working with AI-enabled applications. They will ensure that your entire system is future-proofed and robust enough to handle any data security breach.
• AI revolutionizes customer service.
A human customer service executive can't match the speed at which AI analyses data and delivers information. Not only does AI accelerate the pace to reduce wait time for several customers, but it also provides more accurate solutions.
AI gains cognitive capabilities by leveraging the power of advanced analytics. It continually trains itself to learn more with more customer interactions. Thus, it gains a precise understanding of the thought process, emotions and expressions of the customers.
AI can process and analyze customer data across multiple channels with greater penetration and drastically improved speed to provide more incisive insights. By leveraging machine learning tools, you can personalize your new products' marketing initiatives, as AI understands the exact customer requirements after studying their behavior. ML tools also handle micro-pricing and assist in customer retention.
Besides providing precision at an increased speed, AI also plays a significant role in enhancing customer service professionals' efficiency. AI provides agents with utterly accurate information at a rapid pace. Moreover, AI independently does their manual job related to collating and processing critical and vital information related to banking services and their customers. Thus, AI frees up a considerable amount of time for the customer service agents, which allows them to utilize it in upskilling themselves for better performance.
One of the most significant benefits of AI and ML applications for customers is availability anywhere. When your customer knows that you are available to answer their queries and concerns irrespective of time-zones and location, it provides them with great satisfaction to continue availing your services.
AI is here to stay.
Considering all the above aspects, AI will continue to prevail and transform this sector with all its advantages to the banking and financial sector. It has already been quite impactful in digitizing banks and financial bodies' operational tasks and has significantly enhanced customer experience. Banking transactions are more secure and flawless with AI now, and we can hope for even lesser data breaches soon with AI and ML shielding banking systems with robust security features.