The Most Unique CASETiFY iPhone Cases You Can Buy Right Now
You can tell a lot about a person by how they dress their phone. Whether it's a gift for yourself or for the glamorous iPhone user in your life, these unique CASETiFY iPhone cases are the epitome of luxury.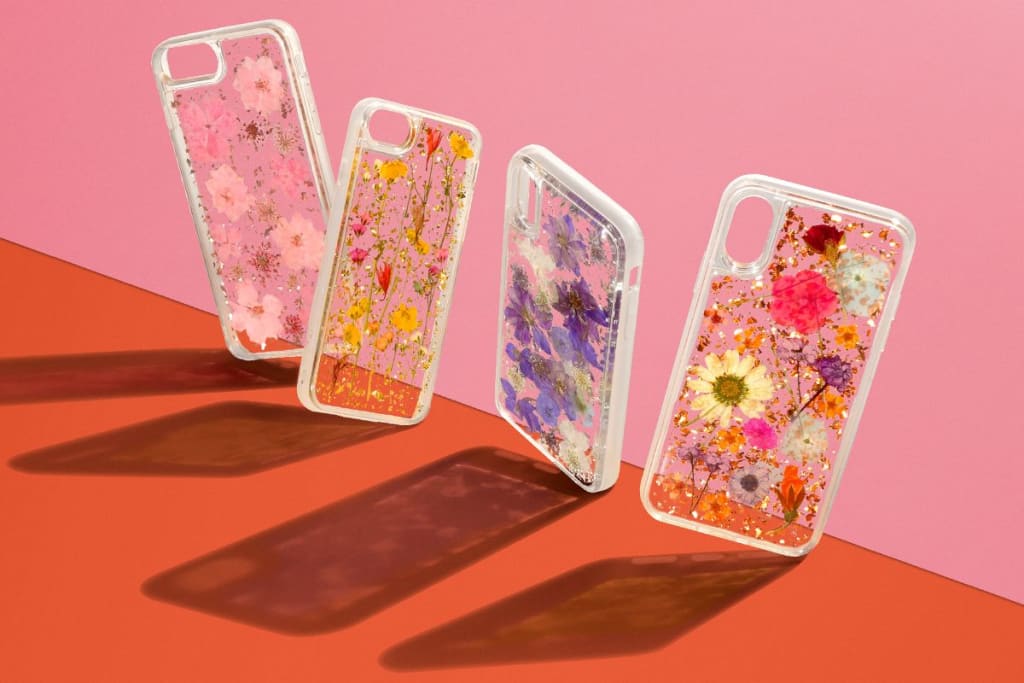 Image via CASETiFY
Finding the right iPhone case can be a tall order. First, it needs to be functional and protective: iPhones aren't cheap, after all! If a case doesn't actually protect your phone, what's the point of having a case at all? Second, the case needs to look good. I mean, come on, you have to look at this thing all day, every day. How can you be expected to look at your phone if it's dressed in some dull plastic case? Luckily for you, CASETiFY has answered the call with a variety of durable and protective cases that feature luxurious materials and designs. These unique CASETiFY iPhone cases will make for the perfect gift for anyone with a fantastic sense of style—especially yourself!
When you're out on the town, it's important to have your phone safe and close by. You don't want to drop it, and you certainly don't want to accidentally leave it someplace! CASETiFY's luxurious leather case is designed to help you avoid these issues entirely. This model is made with genuine premium leather and comes with a detachable chain wristlet, ensuring your iPhone is always right where you need it. As with many of CASETiFY's other offerings, this leather case is monogrammable, and designed to work with most wireless phone charging systems.
If you've ever longed for a way to combine your love of lava lamps with your passion for iPhone cases, look no further than this Neon Sand Liquid offering. This groovy phone case creates dynamic waterfall effects in four exciting color combinations, including Flame (yellow/orange) and VIP (berry/violet). Just because it looks pretty doesn't mean it doesn't offer grade-A protection to your phone, either! The case bumper is made from shockproof Thermoplastic Polyurethane, which is designed to withstand drops and falls.
If you're in the market for an iPhone case that offers nothing but the best protection while still being cute and lightweight, then you want CASETiFY's Impact iPhone case. While it doesn't offer the same bells and whistles as many of the other cases on this list, the military-grade Impact case comes in three attractive, minimalist designs. You can choose between a black border, a baby pink border, or a "frost" border to accent this mostly transparent case; and as always, you can personalize the Impact case with a monogram of your choosing.
CASETiFY's Luxe Pressed Flower case is a tremendously creative endeavor, and possibly my favorite design for any iPhone case I've ever seen. CASETiFY took the highly-protective design of their standard case and filled it with real dried flowers, allowing you to choose between four different combinations, including daisies and lavender flowers. As if these gorgeous dried flowers weren't luxurious enough, CASETiFY accentuates them with real 24 karat yellow gold flakes. Because these phones are made with real flowers, each one is unique in its own sweet way.
If the combination of dried flowers and 24 karat gold flake is a little too grandiose for you, you needn't worry. There are many unique CASETiFY iPhone cases that are just as luxurious, so you're bound to find the perfect one for your personal style. Take their Marble iPhone case, for example: CASETiFY offers this fascinating minimalist case in five different color options made from a combination of real marble and the same shockproof TPU material you'll find in all CASETiFY cases.
When the lights go out, it can be a real pain trying to track down your phone in the dark. Say goodbye to those worries with this glamorous glitter case from CASETiFY. Thanks to its glow-in-the-dark design, you'll always be able to find your phone. Don't be afraid to shake this case like a snow globe and enjoy the mesmerizing glitter pattern with the lights on or off! As with all other CASETiFY cases, you can customize the glitter case with a monogram, and you can rest assured that the impact-tested case material will protect your phone from drops and bumps.
Besides tuxedos and martinis, few things in the world are as elegant and classy as a leather iPhone case. CASETiFY raises the bar with high quality leather selected from the finest tanneries. This model also features a card holder for up to two of the most important cards in your life (like your ID and a credit card, for instance). Like all CASETiFY products, this phone case is also completely made by hand—what other phone cases can make that claim?
There is certainly no shortage of bling in this article. The unique CASETiFY iPhone cases on this list feature everything from dried flowers to high quality leather to real gold flakes. If no combination of those items is quite enough for your high standards though, maybe the 24 Karat Magic case will be to your liking. This case is the epitome of class, incorporating, you guessed it, 24 karat gold foil, mother of pearl, rose gold leaf, and more into a highly protective iPhone case. Offered in three color combinations (based on rose, silver, or yellow gold), the 24 Karat Magic iPhone case is truly next-level luxury.
All of the many unique CASETiFY iPhone cases are customizable in their own way, but what's the only way to make your iPhone case truly one-of-a-kind? Design it yourself! Or better still, have your kid design it for you! With CASETiFY, you can upload your own original artwork, the artwork of your child, or any other artwork by the artist in your life. CASETiFY will extract the masterpiece and adapt it into a 100 percent original phone case just for you, allowing you to carry around your loved one's artwork wherever you go.
At first glance, this case should look pretty familiar. This model is based on the same genuine leather case that I bragged about earlier in this article. Like that model, this case is handmade using only the finest hand-picked leather. This model ups the ante, as far as unique CASETiFY iPhone cases go, with a crossbody strap that acts as an extension of the detachable chain wristlet (another great product I've talked about), allowing you to easily take your phone with you wherever you go. As a bonus, the crossbody strap is made of vegan materials to help lessen the karmic impact of buying a leather phone case.
Reader insights
Be the first to share your insights about this piece.
Add your insights