Buyer's Guide
The Lost-And-Found Tile Helps You Find Lost Phones and Keys
Do you misplace all your essential tools on a daily basis? Fear no longer; Tile helps you find anything with ease.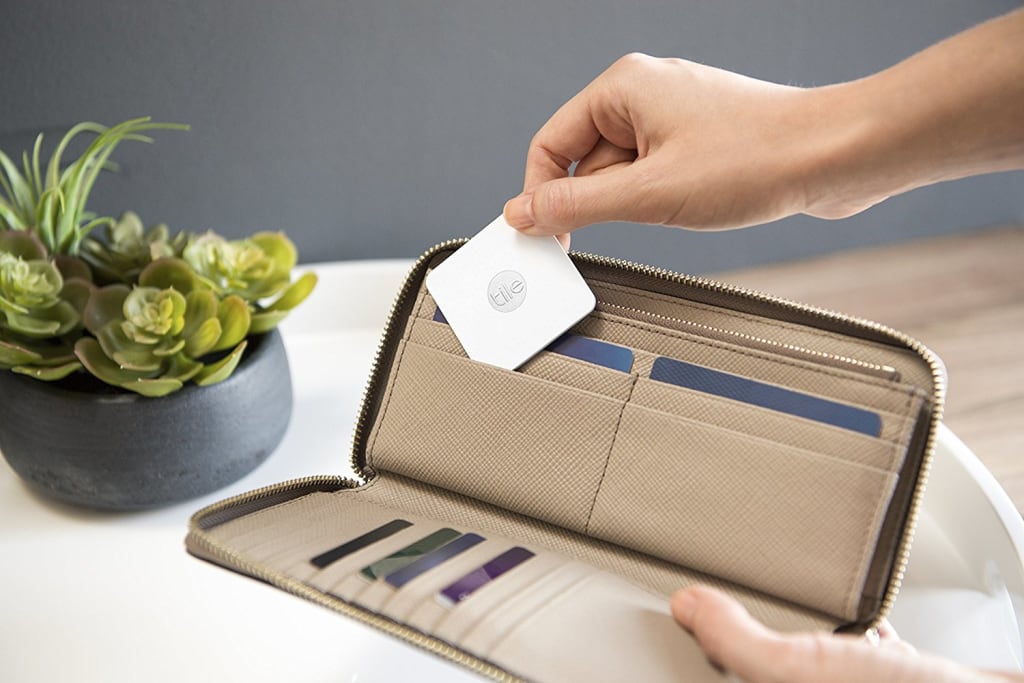 There is nothing, NOTHING, more frustrating than misplacing things you use frequently, whether that be your keys, wallet, phone, charger, Gameboy (Fire Emblem for life), etc. For me, it's always my phone. I honestly cannot explain how inadequate my phone makes me feel sometimes.
I know I just had it, I've only been in two rooms... So how could it not be in either one? These are the thoughts that run through my head while I scavenge my entire house for that pesky device I'm hopelessly addicted to. The worst moments are when it's physically in my hand, and I stop whatever I'm doing because "I can't find it." It's only happened twice, but wow, does it crush your self-esteem.
I know people will relate to that; they may not openly admit to it (which is fair), but I know you exist. Worry no longer, my frantically-looking friends, our collective prayers have been answered. The Tile has arrived and everyone needs to know. I'm here spreading the word and following the rules to make something go viral to fix this all-too common problem. Let me show you how Tile helps you find everything!
Cue the hallelujah music! King of kings! And lord of lords! And he shall rei...Okay, you get the picture. I present to you, Tile. Simply put, Tile helps you find everything! It connects small square tiles with Bluetooth technology to make sure you never waste your time or money looking for or replacing your items.
How does Tile work?
Tile helps you find everything by using a Bluetooth tracker and small Tiles that you can put in whatever may need to find in the future. The Tiles are tiny and are connected to the Tile app via Bluetooth. If something is lost, simply press the Tile button on the app, and the Tile will emit a loud noise until you find it. The Bluetooth has a 100-foot range — not too shabby.
If your tracker is out of that range, there is a social feature that can help. The app connects you with friends and strangers also using the app and can help you find your lost items that were left in faraway places by shooting out their own signals. Just remember to keep on running the Tile app to use all these great features. But what about when you lose your phone? Not a problem; simply press a Tile and the app will cause your phone to ring, even if it is on silent. You may think you don't lose things often enough to use this, but if you're like the average American, you spend a lot more time searching for misplaced items than you think.
It saves you money.
So maybe you don't mind wasting 60 hours of your life every year looking for things, but how do you feel about wasting your money? It's estimated that we spend $2.7 billion on an annual basis to replace lost items. That's a hefty chunk of change for problems that can be easily remedied by Tile. Why waste money on new phones (just a reminder: the iPhone X costs $1,000), keys, or anything else you might lose when you can simply find them at a fraction of the cost? I will look like a fool for you no longer, iPhone! I am the captain now! Next, you just have to pick which one you think looks the coolest.
It saves you time.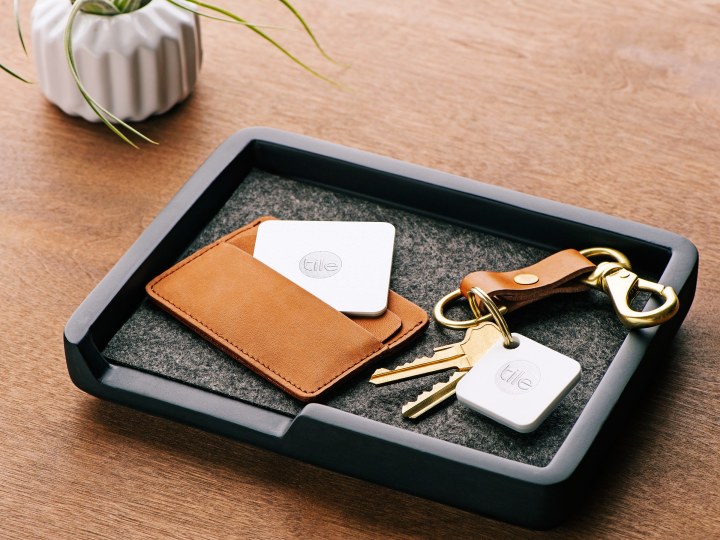 Did you know Americans spend two and half days each year looking for lost items? That's 60 hours. Experiment: pretend you're looking for something for five minutes. Are you finished? Good, now do that 719 more times and that is the average time you've spent that year looking for things. It's about time to leave the lost and found community for good and take back some of those 60 hours.
I mean, how are you supposed to create an engaging social media presence if you're not on your phone 24/7? That's what I'm doing and I'm well on my way to stardom (just let me dream, alright?).
Tile in style with the Tile Style! The Tile Style is exactly what it sounds like. If you're interested in finding your misplaced items AND looking to add a cool fashion element to your look, look no further. The Style is elegantly designed, has a nice aesthetic that can go with anything, and has the strongest Bluetooth tracker Tile has to offer.
Tile comes in different sizes.
Tile helps you find your items while offering some convenient and fashionable options. You can attach the Tile Slim to your keychain or get the Tile Mate to put in your backpack, work bag, or any other item you are worried about losing track of. Both are helpful and handy, and come in a variety of styles.
You need to keep track of your growing list of devices.
With the world shifting towards technology-based everything, you'll have to keep track of more and more devices in the future. From phones to tablets to Kindles to Rokus, it will be hard to keep track of everything you own and use. Getting a Tile will allow you to find these items with ease, as long as they are logged into the app.
It's just the nature of the world these days; technology is taking over everything and you need to stay up to date. You will want to have your devices ready to go when you want to use them, and not spend 60 hours every year rummaging through drawers and cabinets. Technology is moving fast these days and pretty soon you'll be checking your Facebook news feed on your stove and watching TV from your ironing board; all you can do is try and keep up.
The Tile Sport is more geared towards those who live an active, outdoor-themed lifestyle. It is durable, waterproof, and still looks relatively fashionable. It possesses the same Bluetooth tracker that the Style offers and I actually prefer the appearance of this one.
This problem affects almost everyone.
The best part about this product is that it is sorely needed. Phones and keys were found to be the most commonly misplaced items in a study of over 2,000 adults. Even if you believe yourself to not be prone to misplacing things, it stands to reason it will most likely happen to you one day, probably more. Just get one, look fashionable, avoid pulling your hair out the next time you lose something, and thank me later.
Try it out.
I hope that I've helped you find a product the way Tile helps you find everything else: quick and painlessly. This really is the easiest and most efficient way for me to find my various devices (I am now superior to my iPhone). I'm glad I found it and I hope you give it a try. I see no reason why you wouldn't.