The iOttie iON Charging Station Is Functional and Stylish
It's 2019, if it doesn't have both function and style, it's not going on my desk.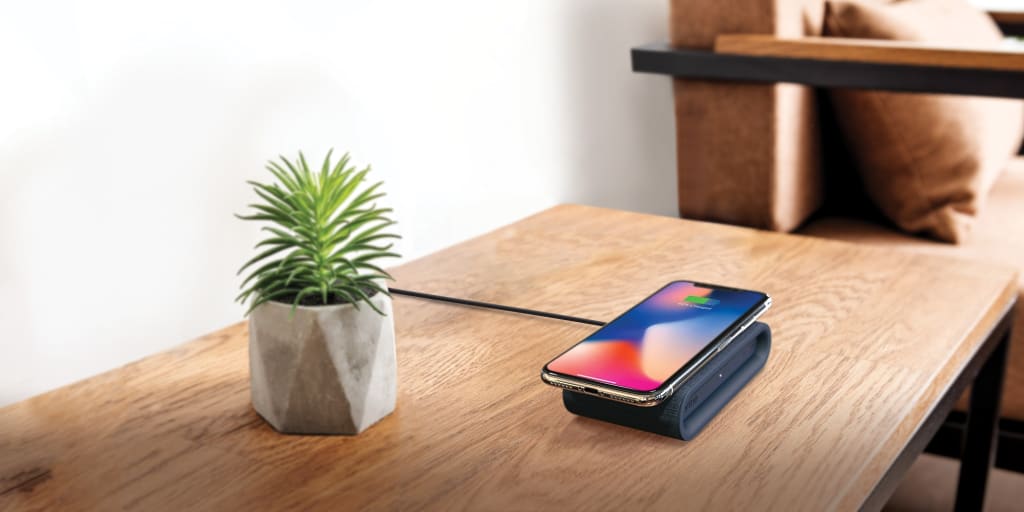 It may sound a little spoiled, but it's true. Aesthetics are important for everything from products to packaging. For the most part, we have everything we need, so if a company wants to make their product stand out, they need to make it look good. All of my creative friends who hesitantly majored in graphic design have good jobs. No one thought all the nerdy artists would find jobs, but with the growing need for good design—surprise! They've all found work.
Now, I don't want to make it sound like it's a walk in the park to find work as a designer, because you need to work hard and be good at it. This is just an example to hit my point all the way home. Nowadays, products need to look good. Functionality is always important, but when you have two functionally identical devices and the choice comes down to how well it was designed, the prettier product is going to sell more.
Now, there are always people who don't care about form and only look for function, but there are enough wireless charger units on the market now that someone can be picky and get both. When I finally upgraded my poor, decrepit iPhone 6, to an iPhone XR I got a good deal on, I found myself in the market for a wireless charging station.
A House Divided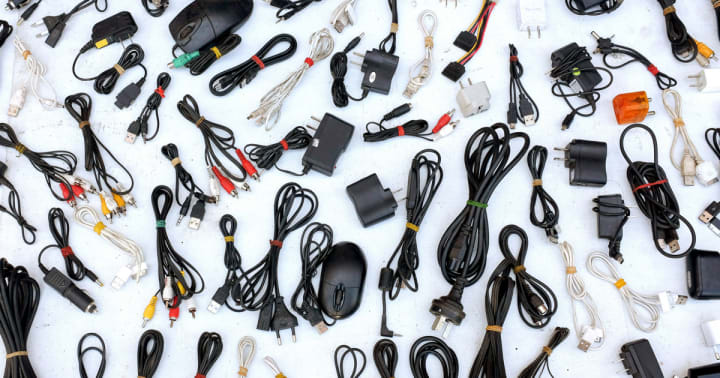 My home is, unfortunately, a house divided. I am a devout iPhone user, but my boyfriend is an Android person. I call his phone a filthy Android and he calls my phone a rotten Apple. He used to have an iPhone. I used to have an Android. We both say we'll never go back and we can't agree on anything phone related. He's got a Google Pixel, which I will begrudgingly admit takes very nice photos, though I remain a much bigger fan of iPhones.
Regardless of those personal opinions that never seem like they'll harmonize, I didn't want to get an iPhone exclusive wireless charger, I wanted to be sure that I'd get something that worked for both phones. I'm pretty sure the only thing my boyfriend dislikes about his Google Pixel is that I don't always magically have a charging cable that works for both of us anymore—back when we were both iPhone users, he never had to remember a charge wire for his phone, because I'd always have one for mine.
Subsequently, I knew that when making the jump to wireless charging, it'd be less of a headache to get a charger that worked for both. I may not like his choice of phone, but I love him enough to forgive his Android-related transgressions and get a charger we can both use.
I bought the iOttie wireless mini fast charger and when it came, heralded by the approach of a tired mailman, I was quite excited. Wireless charging was one of the features that inspired me to upgrade my phone at long last, after four years of dedicated service. I probably have 10 or more lightning cables, yet when I need to charge my phone, I'm lucky if I can find even a single one.
The iOttie is surprisingly good about charging phones with their cases still on. I alternate between a slim case and a wallet case for my phone, but I knew going in that there's no charger out there that can charge a phone through two layers of case and three layers of ID and credit cards. However, I'm pleasantly surprised that when I use the slim case, I can leave it on and still charge my phone. The same applies to my boyfriend with his Google Pixel, the iOttie is quite flexible when it comes to charging devices despite the barrier of cases.
It charges wonderfully fast, but it is slightly quicker about charging iPhones than their distant, twice removed Android cousins. My iPhone XR feels like it's full in no time at all with the 7.5W charging rate. It's a bit slower for the Google Pixel 3 at 5W, but it's actually the fastest at 10W for other Androids, like the Samsung Galaxy. My boyfriend is a Pixel user, but don't be too afraid of the 5W charging—it still doesn't take long.
All the Bells and Whistles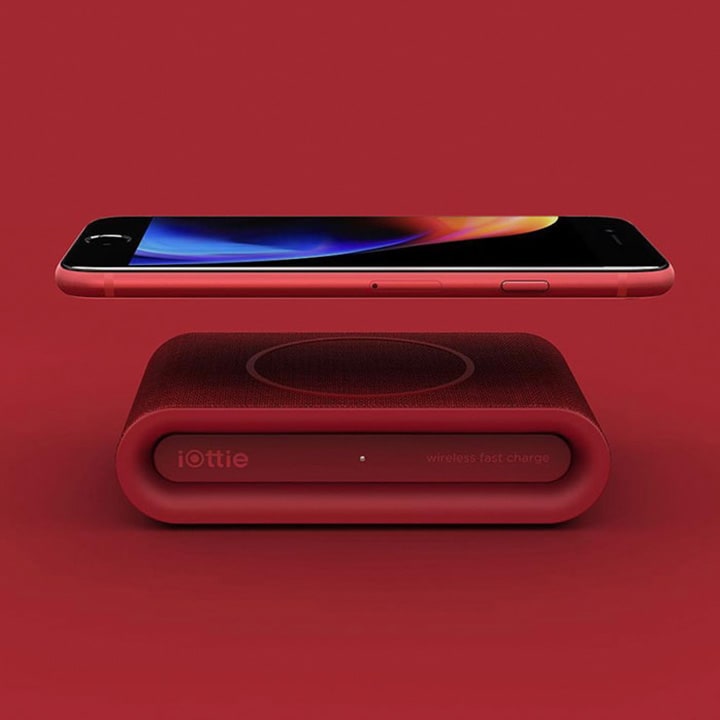 The iOttie is outfitted with every feature I could hope for in a wireless charger. It's a fairly simple device, so you wouldn't think there'd be that many cool features one company could pack inside. However, I'm absolutely in love with how small and light it is. If I'm going away for a long weekend anywhere, I can just toss it in my purse and it doesn't take up much room or weigh down on my shoulder.
The fabric wrapped exterior helps it not slip around too much on your desk or nightstand when you're blindly groping for your phone as your alarm for work goes off. Since it is small and light, it's helpful to have that little bit of texture to help keep the unit in place. So far, it's also managed not to fall off even when my cats walk around it and brush against it with their little furry paws.
Speaking of sliding, there's also an anti-slip ring on the top where you'll rest your phone. iOttie left nothing to chance and really thought of everything for this tiny, useful unit.
Considering how much I yammered about looking good, I'm sure you can tell from the pictures, but this charger is beautiful. It's functionally sound and it looks great. I bought the black version since it's such a versatile color, but if you want to be a little bolder, it also comes in red, gray, and white. It's small, it doesn't get in the way, and its appearance is modern and stylish. It blends into just about any decor effortlessly.
gadgets
About the author
Thinking in nodes of progress, futurism, science, culture, and existence. I experience life in a number of ways, pertaining to mathematical concepts mixed with rich flavors of art.
Reader insights
Be the first to share your insights about this piece.
Add your insights