The Flic Wireless Smart Button is Like Magic for Your Smart Home Devices
Forget trying to do a million commands on Alexa. Turn your home on with a Flic of the wrist.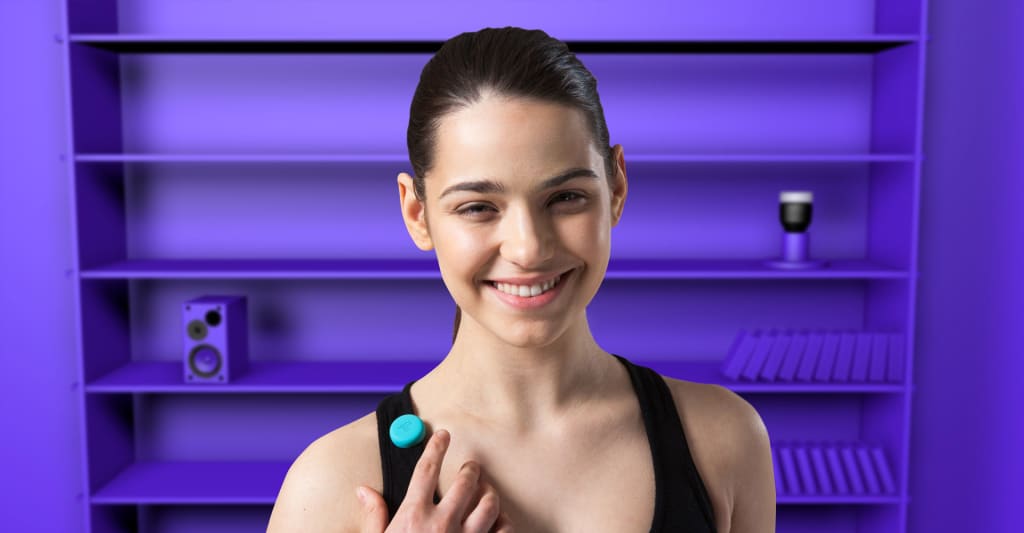 Did you ever have a moment where you got fed up with having to sort through all the minute details of life on your own? Maybe it was trying to yell at Alexa to dim the lights one too many times, or remembering to go online to order your favorite energy drink. Or, maybe it was something as simple as trying to unlock your home's smart lock without any luck.
Whatever it is, there are a lot of moments where smart homes don't act very smart. Most people have, at one point or another, wished they could complete a tedious chore by pressing a button.
If you're tired of barking commands at Alexa or Siri, take heart. Smart home gear just got a lot smarter, convenient, and wearable—all thanks to the Flic Wireless Smart Button.
The Flic Wireless Smart Button was designed to make owning a smart home easier and more convenient than ever before. Each button allows you to program what the smart devices in your home do through the Flic app.
The app allows you to connect your devices straight to the Flic button. After that, you get to decide what the button does. You can set different actions based on different gestures, including clicking, double clicking, and holding down the button part.
Setting it up is as straightforward as humanly possible.
If you're tired of dealing with complicated setups for each device, then the Flic Smart Button is one of the best things you can buy. The button is designed to be easy enough for a child to set up.
Most smart device users will be able to connect their devices within 10 seconds of opening the app. From there, programming the button to do work will take another couple of seconds. It's all that easy.
Each button also comes with the convenience of having a long battery life.
Flic Smart Buttons are also meant to be superbly low maintenance, thanks to their extremely long battery life. A single full charge on a Flic button will last as long as 18 months with regular use.
When your Flic Smart Button is running low on battery, you just need to replace the battery. Batteries are very affordable, and can be replaced in a snap.
Mount it, wear it, or just carry it around.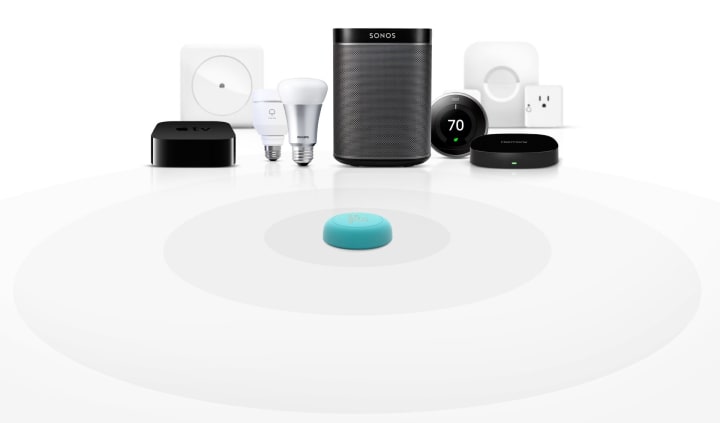 Flic created its smart buttons with the intention of making electronics more convenient than ever before. This means that you don't just have a button hanging off your keychain anymore. You get to choose how were to place your button.
It has a handy clasp that allows you to wear it on your coat, a sticky backing that allows you to mount it on a wall, and also can just be carried around wherever you go.
The Flic Wireless Smart Button is also designed to be sturdy.
Tech has a reputation for being delicate, especially when it comes to smart devices. It seems like one small spritz of water is enough to make most gear glitch out.
Flic Smart Buttons aren't most smart tech, though. They are rugged, waterproof, and made to be durable. So, they'll stick around and do their job—no matter where you stick them.
They even work in the office.
Office workers often have to give presentations to their colleagues about new innovations as well as updates to current company endeavors. If you program your Flic Smart Button to move slides with a button click, it turns into the perfect invisible presentation clicker.
Looks matter when you're in the office. If you want to wow your managers with a clean presentation, adding the Flic Smart Button to your repertoire would be a great decision for your career.
Finally, smart tech that makes Alexa look dumb.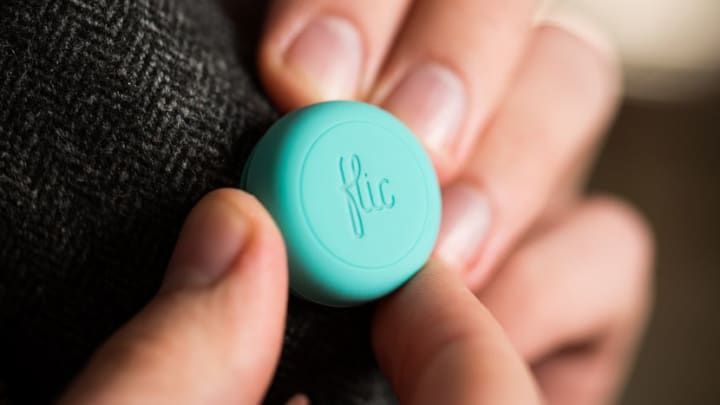 Shouting commands at Alexa just doesn't seem to be that fun, and at times, it's downright awkward. If you're tired of talking to a machine to get stuff done, maybe it's time to program your smart devices to work with a Flic Smart Button instead.
With its wireless connectivity, ease of use, and ample uses, this is one batch of smart gear everyone will enjoy.
About the Creator
Ossiana Tepfenhart is a writer based out of New Jersey. This is her work account. She loves gifts and tips, so if you like something, tip her!
Reader insights
Be the first to share your insights about this piece.
Add your insights