The Aeotec TriSensor Lets You Keep Track of What's Happening at Home from Anywhere
Did you ever want to have total control over your surroundings? Aeotec has a gadget you're going to love.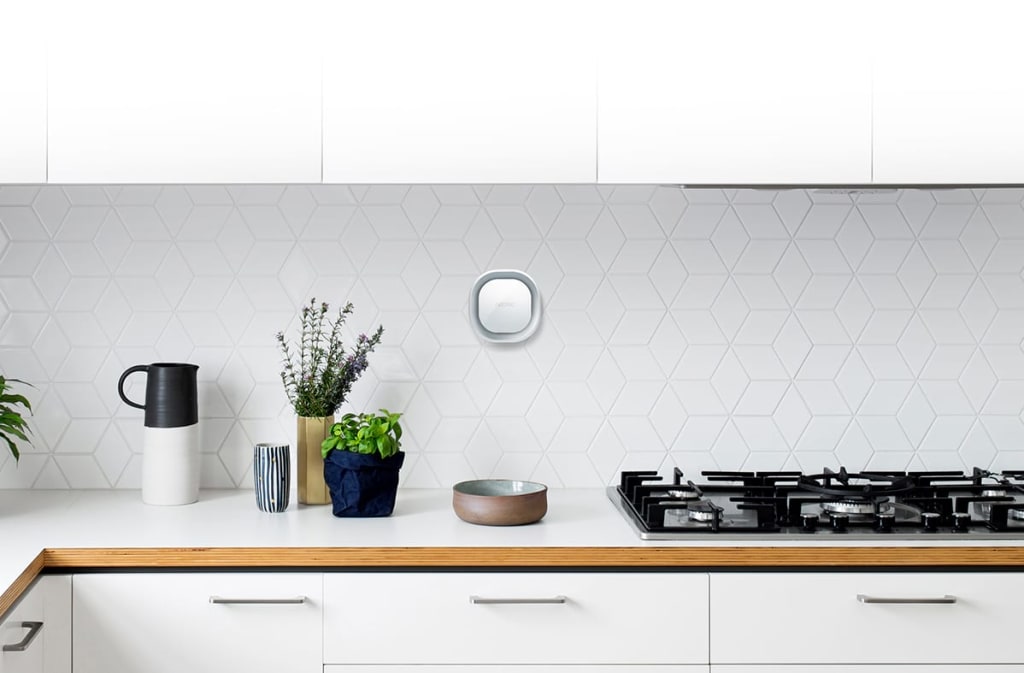 Smart homes are the new way of the future, and they allow us to turn our houses into our own tech palaces. They allow us to set the mood instantly, keep our homes safer from afar, and even make little chores easier than ever before.
Getting all your smart technology connected can be difficult, especially if you love to coordinate your technology to create the best possible environment for yourself at all times. Sometimes, it requires a little extra vision.
That's where the Aeotec TriSensor comes into play, and why smart homeowners will adore using it at home. Here's why this petite gadget is the newest must-have in any smart home.
The TriSensor is a device that watches for three main factors in any smart home: motion, light, and temperature. The sensors are highly sensitive, and can offer input on everything from changing your light to detecting people who shouldn't be in your home.
Along with reading important stats, the TriSensor can work to help you automate your smart home devices to make a better environment for yourself.
Aeotec's TriSensor works with all Z-Wave Plus smart devices.
If your smart home is powered by Z-wave technology, you're in luck. The TriSensor will instantly find them and connect to them. You can link your TriSensor to your smart lights, your smart plugs, as well as any Z-wave compatible hub you have in your home.
From the hub's app, you can set up smart rules that make your devices react based on the input from your TriSensor. This means you get to have more handsfree operations without stressing over every little detail.
For example, you can make a rule that tells your smart lights to dim once the sunlight dips below a certain reading. Or, if you want to make sure your rooms are well-lit once someone walks in, you can set that rule as well.
Place your TriSensor anywhere.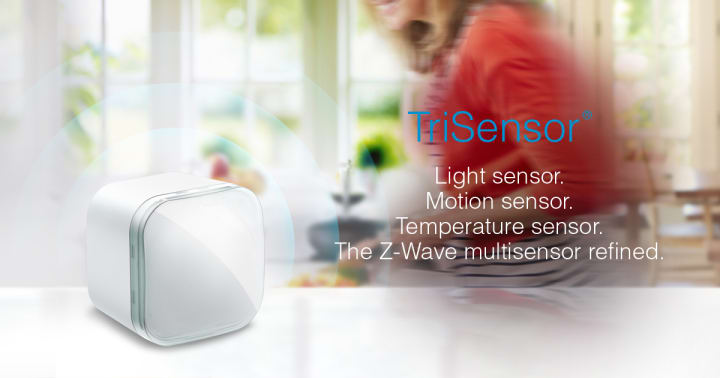 TriSensors are designed to be as flexible as humanly possible, and that includes being easy to place in a home without cluttering up the place. The sensor is small enough to fit in your hand and works anywhere it is installed.
Since it's so petite, it never takes up too much space or adds to heavy clutter. People who are clutter-averse will be able to tuck it away in a tiny corner in an instant. As long as it's within 500 feet of your hub, you're good to go.
It's easy to install and power.
Even a child can install the Aeotec TriSensor. All you have to do is insert a battery in them, connect them to your Z-wave hub via your hub's app, and place it wherever you want to get readings. It's just that simple.
Get updates about your home's activity straight to your phone or smartwatch.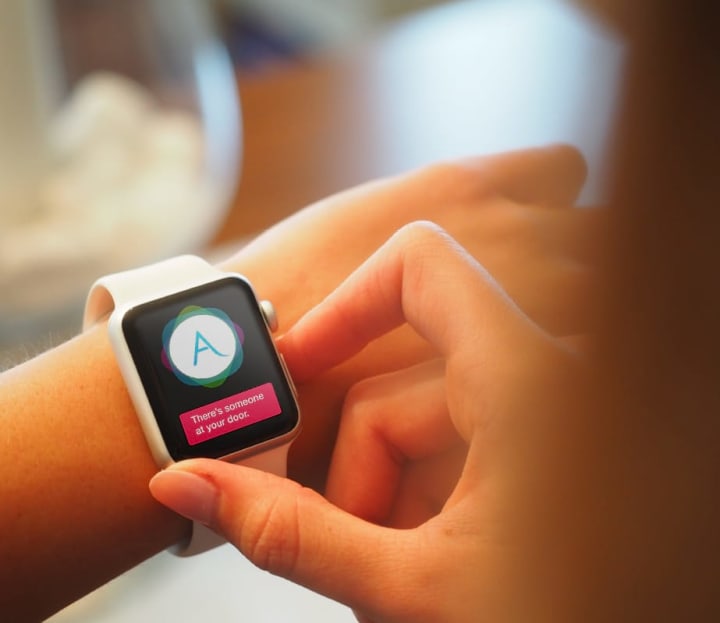 Do you ever want to know when your family members make it home, or when your home has started to get a little chilly? The automatic updates from the TriSensor will be a breath of fresh air for you.
Every time your sensor picks up a new person, or there's a noticeable shift in light or temperature, you can command the TriSensor to give you an update be sent directly to your phone or smartwatch.
Its ultra-sensitive detectors mean that you get the most accurate calibration money can buy.
The best part about the Aeotec TriSensor is how well it's built. The sensors that are incorporated into it are designed to give you the most accurate possible readings—and that means that your home will be working at its optimal efficiency.
You can make everything yours, the way you want it, without having to worry about any room for errors. There's no need for guesswork or fiddling with your lights. TriSensor does it all for you.
A better, more efficient smart home is around the corner.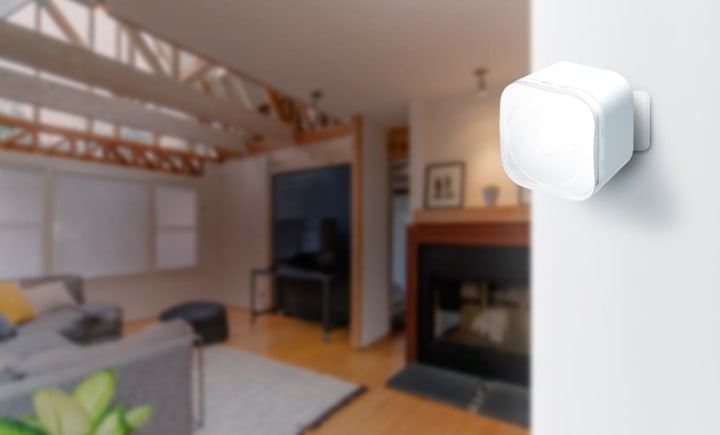 If you have an arsenal of smart devices that lack coordination or could be performing a little better on their own, it's time to get something that will help you make the most of your time. The Aeotec TriSensor harnesses the full power of Z-Wave connectivity, and that makes it an amazing investment for people who want to make their home as cozy as possible.

Buddy Brown
Detroit-born Buddy Brown is a 80s hair metal fan who loves cars, games, and sports. When he's not drinking PBR while listening to Downtown Brown, he's playing Grand Theft Auto or working on his El Camino.
See all posts by Buddy Brown →