The 10 Best Gaming Computers for Hardcore Gamers
If you're a die-hard video game fanatic, you don't want a run-of-the mill PC—you're going to want one of the best gaming computers out there.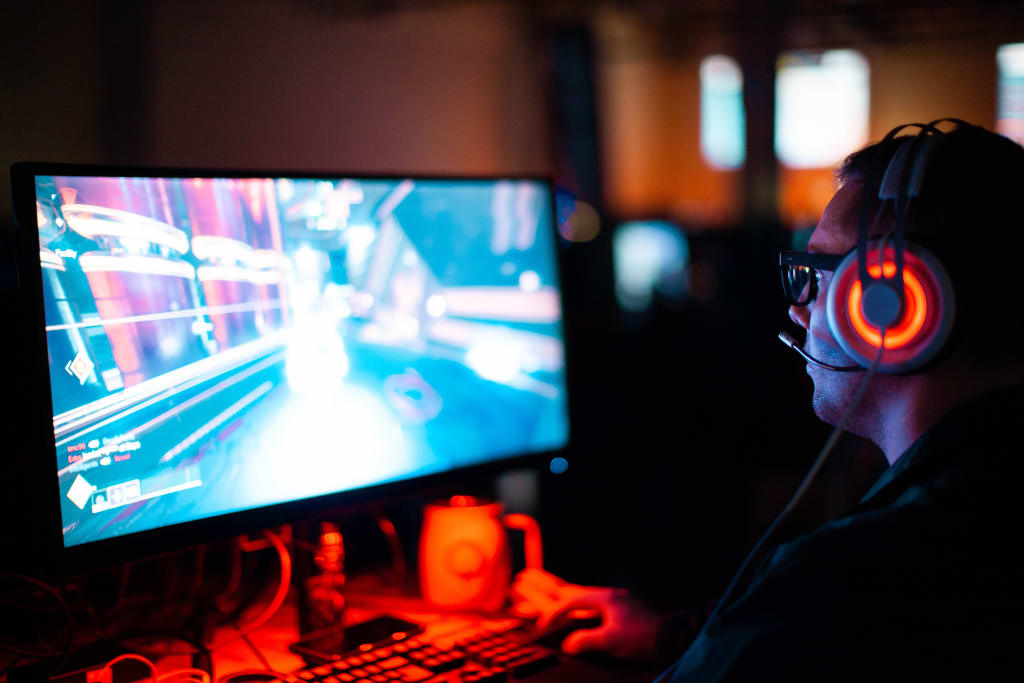 What most non-gamers (or at least the non-serious ones) don't realize, is that most computers aren't necessarily primed for extensive gaming excursions. In other words, people going on three day World of Warcraft binges probably aren't using their mom's Gateway that contains a lowly 8GB of RAM. Instead, they're using some powerful gaming PC that they, in all likelihood, put together themselves.
However, you don't have to necessarily build your own gaming computer to get a high quality gaming experience. There are plenty of heavy duty gaming PCs on the market today that meet the needs of the most hardcore gamers. The best gaming computers aren't always easy to find, but when you find the one that fits your own gaming preferences, it's like putting on a pair of jeans that fit just right.
Sorry for the vague country music reference, I promise that's the first and only one. Let's just forget it ever happened, and start getting down into the nitty-gritty of gaming PCs.
The first gaming PC we'll take a look at comes courtesy of iBUYPOWER, one of the leading brands when it comes to powerful, innovative computers.
Their latest gaming desktop, the i7-8700K, is amongst the best on the market today. With 16GB of RAM (which is essentially the gold standard for gaming computers), a VR ready graphics card, and plenty of other features that will make any gamer salivate, this gaming console is amongst the best out there. This sucker is powerful, to say the least.
The GAMING MEK1 Gaming PC by ZOTAC is another one of the best gaming computers available, due largely in part to its versatility and sleek design. I mean, just looking at the thing makes me feel like I'm on a freaking UFO.
Complete with a 7th Gen Intel Core i7-7700 quad-core processor, full body SPECTRA customizable lighting, and a 1TB HDD, this is one of the more powerful consoles for gaming. It also comes bundled with a mechanical keyboard, a gaming mouse, and mouse pad, so you don't have to worry about purchasing those supplemental items once you place your order.
Alienware has long been considered one of the staples of the gaming world, so it's no surprise the brand has managed to withstand the test of time. One of Alienware's latest innovations—the Alienware Aurora R7 desktop—is considered amongst the elite gaming machines out there.
The 8th Gen Intel® Core™ i7-8700 processor gives it a leg up on most of its competitors, and this powerful machine also contains seven SuperSpeed 10GB USB 3.1 ports, which makes data transfer faster than ever. Speaking of peripherals, you ought to check out all the different PC game controllers every gamer will love. If you want the power of a gaming PC but the comfort of a traditional controller, definitely grab a wireless controller that'll plug in via USB.
So if you're looking for a powerful machine to play games with, without all of the frills of some of the other new models out there, this could be the computer for you.
See, you don't have to build your own gaming desktop to have some sick RGB. The Predator Orion 9000 by Acer truly lives up to its billing as one of the most powerful gaming machines on the market.
For starters, it contains 128GB of RAM, which is the absolute maximum allowed in today's tech climate. It also boasts an Intel Core i9-7980XE extreme edition processor, which is also arguably the most powerful processor on the market.
Due to the surplus of high octane features, the Predator has a highly effective internal liquid-cooling system, fueled by Cooler Master. Don't be scared off by its high price tag, however—it's worth every penny if you want something built to last.
Another Alienware desktop to make the list, and it's certainly pretty alien-like—both aesthetically and in name. The Area-51 RD desktop is one of the best bang for your buck gaming PCs on this list, but that's not to say it's not powerful in its own right.
While most of the features on this machine are standard to most high-end gaming computers, what separates the Area-51 is its 2TB hard drive (which is essentially double the storage most PCs offer) and 256GB solid-state drive. Once you've started working on a computer with the operating system installed on the SSD, you'll never be able to go back. If you're a person that likes to store a lot of games on their computer, you may want to consider this latest Alienware product.
Don't be scared off by the "Mini" label—SkyTech's Omega Mini Gaming Computer still packs a powerful punch. Despite its miniature stature and moderate price tag, this gaming desktop contains some pretty robust features, making it just as capable as any high-end standard desktop. Plus, let's not forget that delicious 500GB SSD.
Because of its size, it's more silent than most desktops, yet with a 1400 4-Core 3.2 GHz processor and Nvidia GTX 1060 3G graphics card, it's still just as powerful as most full-sized gaming desktops. And from an aesthetic standpoint, it's encased in a high quality tempered glass case, giving it an ultra-sleek design unmatched by the majority of its competitors.
In terms of bang for your buck, the Gamer Xtreme GXIVR8020A5 Desktop Gaming PC by CyberpowerPC may just be unparalleled. Considered one of the most cost-effective PCs you can buy, this particular model is powerful enough for a hardcore gaming marathon in solitude, yet cheap enough to put in your living room for the whole family to enjoy.
This might not have the bells and whistles of some of the aforementioned models, but its one of the most reliable and highly-rated gaming computers out there. There's no shame in having a gaming machine that doesn't break the bank.
Corsair One Pro Compact Gaming Desktop PC is another great choice for hardcore gamers. It's definitely one of the pricier machines out there, but it's well worth it, thanks largely in part to its 32GB of RAM and its 2TB of HDD. Despite being such a powerful piece of machinery, it's still one of the more quiet gaming computers out there. This computer is fast, smooth-running, and both virtual reality and 4K compatible, making it one of the most formidable gaming PCs for a variety of reasons. Deep down... we all want to experience 4K gaming.
Dell might be known for their relatively cheap, family-oriented desktops and laptops, but they also make a few great PCs for the gaming community. Complete with Windows 10, an Intel Core i7 8700 and 8GB of DDR4 memory, this gaming PC is built for powerful gaming. And at around $1,000, it's relatively inexpensive considering all of its heavy-duty features. Now, the 8GB of RAM isn't going to be able to handle everything, but it's a good beginner gaming PC.
Over the years, operating systems have evolved and it means changes for gaming. Luckily for us, that means Windows 10 can handle gaming pretty effectively, even on a slightly weaker machine.
To round out this list we have another Dell product—the Dell XPS tower. This PC is also relatively cheap (depending on how much memory you're in the market for) yet it still has most of the components most big-time gamers crave. Depending on your needs, you can get a tower with 8GB of RAM or 16, and you can also customize other key elements like the system's processor, hard drive size, and graphics coprocessor. All in all, this new age PC from Dell certainly qualifies as one of the best gaming computers on the market today, for both hardcore and casual gamers alike.
If you want something a little more portable and don't mind forking out more cash, you can also find the top laptops for gamers. Laptops are tricky since a high-powered laptop will generally cost more than a high-powered desktop. However, if you want a gaming machine you can take with you anywhere, they're definitely worth investigating in.
About the Creator
I don't know what to put here lol. I love writing and I love content creation, and I finally found the right spot to do it!!
Reader insights
Be the first to share your insights about this piece.
Add your insights