Staying up to Date with the Newest Gadgets
Keeping Technology Top of Mind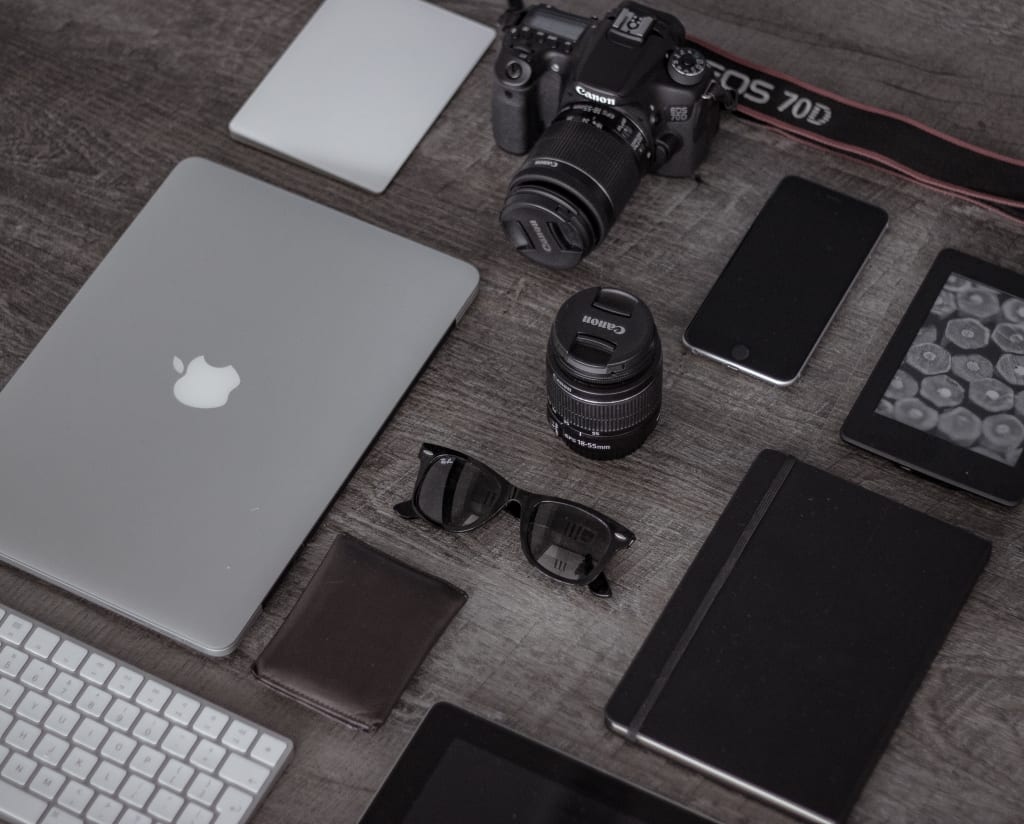 With technology evolving at the rate it is, it can often be difficult to keep up. In this article, we're going to talk about some of the latest new products!
Lenovo Smart Clock
Interactive appliances are something we've seen before, but Lenovo brings it to a new level with the first of the five gadgets we're going to talk about. This new smart clock is beautiful in its simplicity. Unlike other smart gadgets, it won't do a particularly extravagant series of tasks, but what it does, it covers well. It can function as a charger, an alarm clock, and has a brilliant feature that wakes you up with a gradually increasing light. Furthermore, by connecting it to Google Assistant, you can hone the clock to do a lot more.
Mophie Juice Pack Access
The Mophie Juice Pack may be one of the most practical gadgets released this year, and many would agree with this statement. It solves a problem that has faced many (well-warranted) complaints. The Mophie Juice Pack allows a portable charging port for the iPhone. Here's the kicker: It doesn't cover up the lightning port, so you can listen to music with your headphones while you charge your device. Mophie's Juice Pack has a stunning, sleek design and a whopping 31 hour battery life that won't disappoint.
Samsung Galaxy S10 5G
Let's segway into our next topic: smartphones. The Samsung Galaxy S10 5G is one of the most gorgeous smartphones on the market in 2019 and represents the peak of Samsung's innovation. While many may complain about the camera quality of Samsung in the face of its competitor, Apple, the S10 5G proves worthy with its mind-blowing and crystal clear quality. Other improvements include a larger 6.7 inch display, larger capacity 4,500 mAh battery, four cameras on the back (an additional 3D depth camera), a 3D depth camera as a second lens on the front, and support for 5G wireless networks. Hence the name.
Apple iPhone XS
Now, to introduce the S10s notorious competitor, the Apple iPhone XS. Blazing new trails, the iPhone XS has been shown to blow away all other smartphones in benchmark testing. Sleek and beautiful, the phone has a fabulous OLED screen, a new and improved battery, and a new camera software. Apples' highest capacity iPhone yet, the XS, and its bigger brother, the XS Max, is definitely worth the hype.
Screen Protectors
After showing off two gorgeous phones like this, it's time we discussed the latest mobile screen protectors. For the iPhone XS, what you need is a Sapphire Tempered Glass Screen Protector. Priced at $54, it is definitely worth it. It is incredibly strong, scratch resistant and smudge repellent—just what you need to protect your beautiful smartphone. If you haven't hopped aboard the XS bandwagon yet, other options include: the Apple iPhone 7//8 Insured Sapphire Tempered Glass Screen Protector and the Apple iPhone 6s/7/8 Insured Sapphire Tempered Glass Screen Protector. All the screen protectors mentioned so far are insured. If your phone breaks while using the product, the company has a moneyback guarantee! Still not convinced?
Well, there are options for Samsung users too, like the SAMSUNG GALAXY TAB A 10.1 TEMPERED GLASS SCREEN PROTECTOR. The protector is said to have nearly magical qualities and renders your phone scratch- and smudge-resistant, and has a beautiful finish that doesn't compromise looks in its pursuit of protection.
More to Come?
While that may seem like too much technology for some, 2019 is not even close to coming to a close, meaning more gadgets to come for us tech lovers!