Should You Start a Business in a Recession?
Austin Rotter | Hoboken, NJ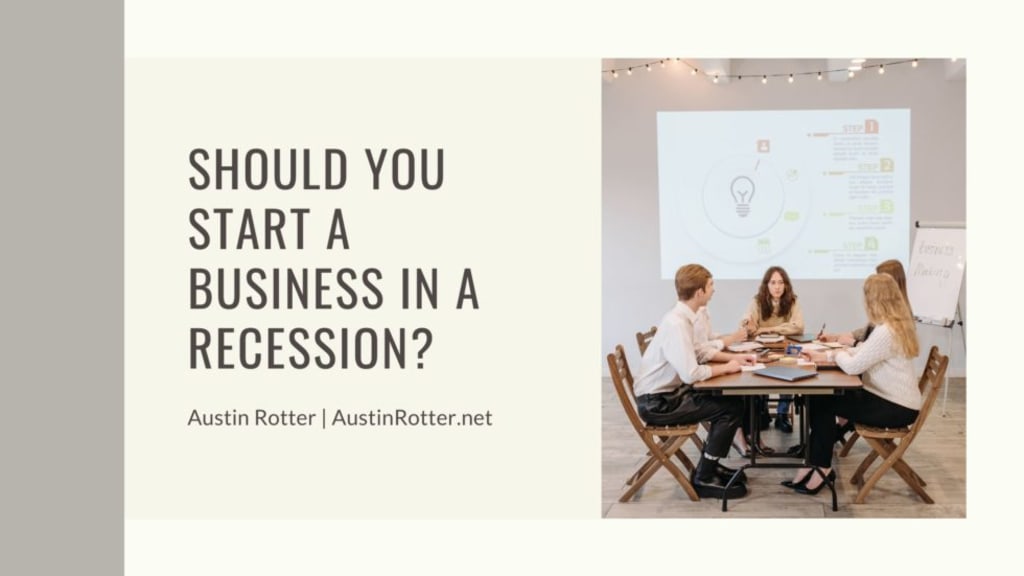 https://austinrotter.net/should-you-start-a-business-in-a-recession/
Despite the pandemic's adverse effects, 2022 looks promising for business opportunities and economic projections. This article discusses the importance of entrepreneurs who believe in their potential and are willing to fight for their success.
Starting a business is usually challenging, as it involves planning, analyzing, and creating a business model. In addition, the complexity of Covid can make it harder to succeed. Despite all this, an entrepreneur's risk level sets them apart. Entrepreneurship is a journey that involves learning from various obstacles and finding new ways to achieve their goals.
Due to the pandemic, many businesses have started to rethink their business models and develop new forecasts to utilize their cash runway better. If you're looking to start a business, now is the time to do so.
One of the most effective ways to capitalize on a weak economy is by implementing a lean planning system. This strategy can help you avoid many problems that current businesses face.
Find Solutions to Rising Problems
New problems can arise when the economy is challenging and often don't have a quick solution. Understanding how people are handling these problems can help you identify the best solution for them.
An essential factor to consider when developing a new business idea is positioning it as a better solution than the one you already have. Even if substitutes already exist, show how your product or service can be more affordable, reliable, and fast.
Be the Cheaper, Better Option
When starting a new business, consider positioning it as a better solution than the one you already have. Since you're already starting from home, you have a lot of freedom to operate without maintaining a lot of overhead. In an economic downturn, people are looking for ways to cut costs.
As the economy begins to recover, you can also increase the prices of your products and services to attract more potential customers. Having a good relationship with them can help you build a stronger relationship and turn them into advocates for your company.
Embrace Being the Competition
If too much competition in the industry keeps you from starting your own business, it's essential to realize that a recession could be the time to do so. Both small and large businesses are struggling during a crisis, which means they're more vulnerable to a new entrant. Having the necessary lean position and working from home can help weather the storm.
More Financing Options
As a new business owner, you should also consider taking advantage of the various relief options available to them, such as the Small Business Administration's Paycheck Protection Program and Economic Injury Disaster Loans. However, you should look for more traditional credit options instead of relying on these. In addition to lower interest rates, credit card companies and banks are also starting to offer better terms.
Before you apply for a loan, make sure that you have a solid business plan that includes a projection of your financial situation and a financial statement that shows how you'll be able to manage the funds. Having this type of documentation can help you get approved for a loan and ensure that you'll be able to handle the money effectively.
ABOUT AUSTIN ROTTER
Operating in New York, Austin Rotter is a media relations, branding, and media strategy professional who has spent his career building skills, knowledge, and experience within the arena of public relations and online branding. A sharp and driven individual, Austin has distinguished himself as an executive in the industry.
Throughout his career, Austin Rotter has had the privilege of working with more clients than he can count. With more than eleven years of experience working in public relations and media strategy, Austin has helped numerous individuals and companies alike represent themselves online and in the public eye.
About the Creator
Austin Rotter is a Public Relations executive living in Hoboken, New Jersey, who operates professionally out of New York. Austin's particular skills lie in media strategy, media relations, and branding businesses.
Reader insights
Be the first to share your insights about this piece.
Add your insights