My Review of the Lectric Ebike XP
One of the cheapest ebikes I could find on the Internet. This is what I thought of it.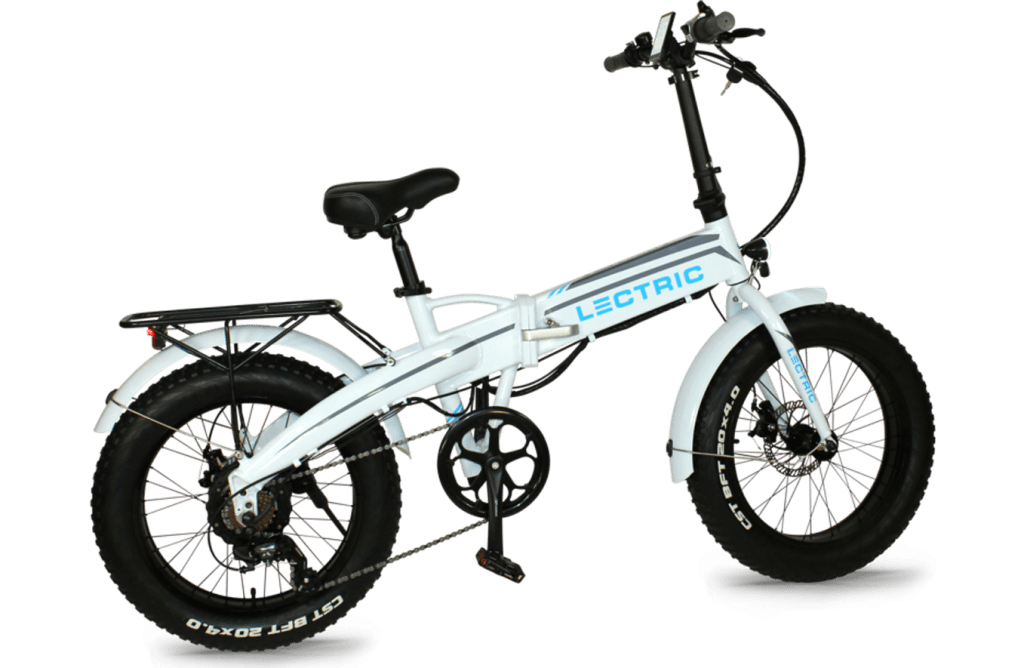 Lectric is an independent ebike company based in Phoenix, Arizona. It was built buy a good group of people that seem to really want to make a difference in the world. They want to make ebikes more accessible to the general public. It's pretty admirable and ambitious. It definitely caught my eye when I checked out some of the YouTube videos about this bike.
Everyone seemed to love it and the price seemed to be great. One major obstacle was in my way. I'm Canadian, are they going to be able to ship it over to me? Luckily they were able to. So the price was $899.99 US at the time when I made my order. They added a $100 US shipping charge to the fee as I live in Canada. I thought it was fair. $999.99 US is still better than anything I could find in Canada.
So I made my purchase back in June. I waited and waited. I finally got my bike in September. Luckily they have a great staff that kept me informed of what's going on with my bike. Each month they would provide me a status report of what was going on with their shipments. I almost pulled my money out because I was missing out on the whole summer. Well, I still missed out on the whole summer.
It came in a large box already assembled for me. I took the day off just to get the box from FedEx. I knew they'd just leave on my front porch for anyone to steal it. The bike was easy to unbox, the only issue was that the front fender was misaligned and my front brakes were squeaking. The tires were half filled of course to help shipping and the ebike still needed to be charged before I took it out for a spin.
I charged it and I couldn't wait to ride the ebike. Charging took probably three to four hours to fully charge. I received an email before I received my bike with newer instructions. The new instructions showed me how to increase the top speed of the bike from 30 km/h to 45 km/h. What a bonus!
So I finally got it out on the street and I have to say this ebike is the most fun I've ever had on a bike. I want to take this ebike out all the time instead of my car. I soon realized that without the shocks on the bike you can't really sit on the seat for too long without getting a little saddle soreness on your butt. My tailbone was in pain after a long ride on the street. That's not entirely the ebike's fault. My city just so happens to have a ton of potholes and bumps that it hurt me. Also I like to get the bike to go 45 km/h sometimes and in order to get that top speed you have to pedal.
You don't always have to pedal with this bike. There is also a throttle on this bike. it almost makes it feel like a motorbike. I guess it's an electric moped. You have to have the key in the battery pack in order to get it to work.
Speaking of work, I have used this ebike to get to work a lot. I usually remove the battery and seat when I get to work. There's a lot of bike theft in my city and I wasn't really going to risk it. If they steal my ebike they'll have to buy a new battery with it.
This bike is also somewhat compact. It's a huge bike, don't get me wrong. It's 75 pounds and sometimes feels like it weighs more. The bike folds though. I was able to fold it and fit it into a trunk of a Toyota Yaris with the trunk fully closed! I'm as shocked as you are with that statement. I had to of course fold down the seats but with some interesting maneuvers it was possible.
I like the fact that there are no regulations and rules when it comes to riding this ebike in my city. Helmet laws apply to those 18 and younger and the Lectric ebike XP already comes with a working headlight, rearlight and a bell. Pretty much everything you have to have if you're to ride legally in my city.
A word of warning to Canadian purchasers, there is additional taxes and fees. Around two weeks after I received my ebike, FedEx gave me a bill for the taxes for the ebike as well as additional shipping costs. It ended up costing me close to $250 Canadian. It was an unpleasant bill but when are bills ever pleasant.
I thoroughly enjoy riding this bike and am still taking it out as much as I can. I am contemplating on riding during the winter. I'm worried that the salt on the road will degrade the chain. I'm also worried about riding on ice. I heard I can buy studded tires for the winter. I'll have to get bundled up and everything. It's such a hassle but then again getting caught in traffic jams in this city really sucks...
Overall, I would still recommend this ebike to everyone despite the issues I experienced. Even if you don't get the Lectric ebike XP, just get an ebike. It'll change your world. It's really fun and saves you from using your car. I'll have to give the Lectric ebike XP an 8 out of 10. Quality control needs to be made before some of these bikes are shipped out but for the price of this ebike you can't make too many complaints.