Must-Have Tech Gadgets You Can't Leave Home Without
For the leading pieces of new age mechanics and futuristic electronic entertainment, check out these must-have tech gadgets.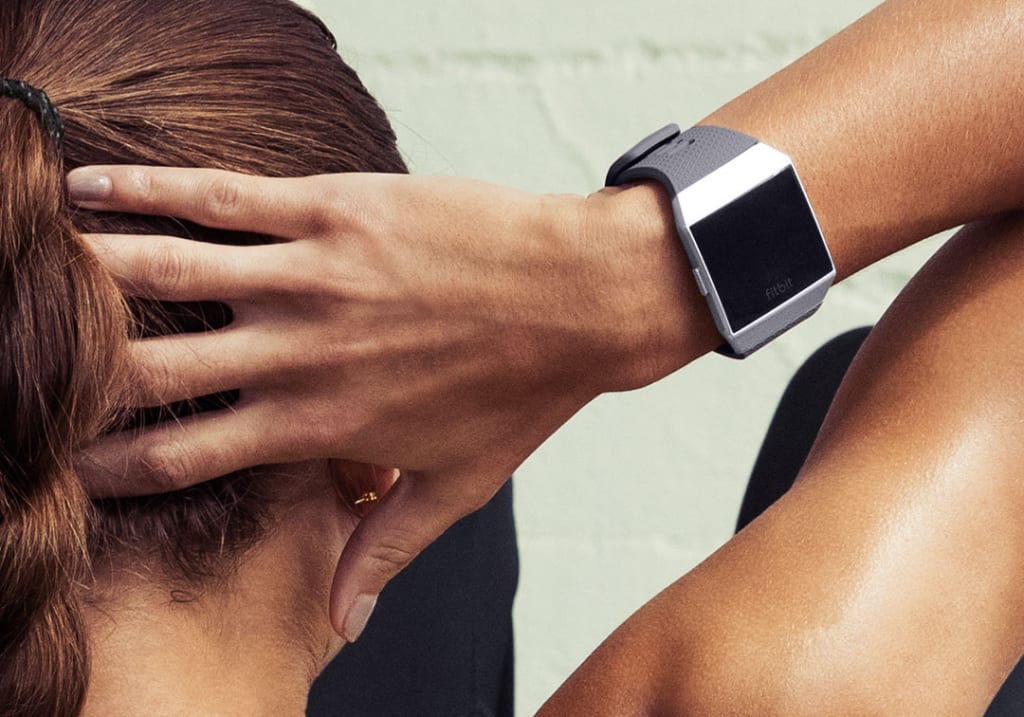 We weren't always like this: feeling a somewhat ingrained necessity in bringing a form of technology with us wherever we go, but nowadays it's such a commonality you may be ostracized if you don't even own one of these bad boys. Tech and gadgetry have come a very long way; sophisticated drones, 4K action cameras, and wireless Bluetooth speakers, it's like a jungle out there in the tech world, and getting lost or completely bogged down by it all is not all that uncommon.
There's so much to enjoy in the form of technology, it's almost impossible to leave your house without something mechanical, but I guess it's okay if you've got a Fitbit, or a Ereader. The point is, if you're stuck in the twilight years of the tech industry, it's far too easy to get left behind in its rapidly revolutionizing market. To avoid being swept into total disarray by the variety in options and products out there, ogle at your favorite new toys right here with these must-have tech gadgets.
Did you ever appreciate a photograph taken on your smart phone and just wished you could hold it in your hand, or maybe wanted to give it to a friend? Prynt allows you to do that, and swifter than you'd imagine.
In addition to the actual photo printing machine, you'll get some paper for instant mobile photographic printing. Finally, it's possible to share iPhone pictures rather than through the digital space, but by hand and in an instant! This is a truly remarkable addition to the must-have tech gadgets and an interesting new concept.
Ereaders are the new books, and the Fire HD 8 is among must-have tech gadgets that are paving the way in Ereader technology. Amazon's solidified itself within the gadgetry cosmos, one by way of the Echo, but also with Alexa, a sort of Siri variant that's even standard on the HD 8 tablet.
You don't even have to be a heavy reader to appreciate this new toy, it's got all the major applications and necessary additions for even watching your favorite televised shows, all at your fingertips. It's the new cable: more channels, no monthly bill, all bundled up within a sophisticated Ereader tablet.
Rugged durability and complete dependability, the Omaker Bluetooth speaker is a mobile music lover's dream come true. You can attach it to your backpack for continuous playability even on the go, or you can post it up on practically any surface for an unbelievable range of sound and quality. Omaker's line of portable bluetooth speakers are some of the most enhanced and outlasting of all Bluetooth enabled sound systems.
The M6, for instance, has a battery life of over 18 hours, and since the speakers are made for the outdoors, it's not only water resistant, but can take even shock and dust without losing any bass. It's an obvious addition among the best waterproof gadgets to take anywhere, and also one of the must-have tech gadgets in 2018.
While the GoPro 5 series may have been among the coolest indestructible gadgets, the all-new water resistant HERO 6 makes its predecessor look like a joke. Not only is it an action camera with superior design for the most high quality photos taken on the go, it's also the smallest and lightest of their products yet.
In addition to a host of sweet new features and components, the HERO comes WiFi and Bluetooth enabled, making posting videos an instant breeze. And you won't have to worry about the sun or shade, because the auto low light mode and stunning video quality help to bring you the most advanced photographic performances all in one of the slickest must-have tech gadgets.
Fitbit, one of the world's leading providers in wristwatch technology, is now throwing their hat into the ring of the smartwatch pool. Their Ionic Smartwatch, a totally personalized and self-adapting invention among must-have tech gadgets, is only one of many new forms they're attempting to engineer.
Okay, so it's not a gaming console or a sophisticated drone, but Ionic is a way to curtail the control Apple has had in technology. Plus, with Fitbit's past in wrist tech, it wouldn't be too surprising to see it among the most advanced smartwatches ever built.
A high quality portable hard drive, one that packs durability with comfort, is not only difficult to find, it's practically impossible. LaCie revolutionizes this concept with their rugged mini USB portable hard drive, among the most advanced and must-have tech gadgets of the year.
Not only does it look sharp, LaCie's product is an absolute sell out. It's password protected, can survive up to four feet from a fall, and is even water resistant, outlasting any terrain possible. While it's still compatible with USB 2.0, it uses 3.0 for a much faster pace, revitalizing the hard drive market without breaking a sweat.
Like hard drives, the MicroSD is another addition to the must-have tech gadgets that are typically hard to find, and are never inexpensive, but not this one. Samsung's 128GB EVO class is remarkably $45, a steal if you ask me. Leave the house? I don't think anyone could leave the bedroom without their SD card.
The product also comes with an adapter and it's backed with a 4-proof protection to outlast any type of malignant encryption. You'll be able to store and transfer valuable documents, videos, music, photos, and much more all on this barely even thumb-sized device. That's revolutionary, especially when you look at the transfer speed: 100MB/s? That's nuts.
Designing the most quality fitted and sounding headphones in technology and auditory gadgetry, Bose is a household name in the sound department. Their QuietComfort is among must-have tech gadgets to pop up this year, utilizing a wireless bluetooth connectivity and noise cancelling technology that's unbeatable by the more frequented Beats.
QuietComfort's battery life lasts a good 20 hours of perfect sound. It comes standard with a noise-rejecting dual-microphone system, which can make even the windiest of outdoor areas a silenced and calm call session without interruption. That's more than high quality, that's the future of technology in portable wireless headphones, and Bose is the leader among the pack.
With Morphie's Juice Pack, you can power any USB device from anywhere. You won't have to worry about charging times taking forever either, since its high powered output can have your Samsung Galaxy back up and running in half the time it normally takes. It may be bulky, but it can take a punch, and starting at $25, there's not a single rival on the market.
The stainless steel band keeps it safe and secure from damage, so traveling is no issue, and its 6000mAh powered battery pushes the standard in high quality, bringing you one of many must-have tech gadgets that's among the best portable batteries.
Produced and engineered by the best and most cleaver minds over at iClever, this portable folding keyboard is an instant addition to the must-have tech gadgets of the year. It's battery life can last for up to 40 days—yes, 40 days. Remarkable, given the iPhone can barely last half of one.
On top of being completely foldable, and even storable in its additional travel case, it's Bluetooth wirelessly activated, making connectivity and pairing a freaking breeze on any tablet or computer of your choosing.
As a gaming console, the Nintendo Switch was probably one of the most anticipated inventions in 2017, and in 2018 it's being considered among must-have tech gadgets for mobility, playability, and instantaneous fun. Nintendo is one of the world's most famous providers of handheld video game consoles, since their Game Boy platform is even still being modified and adapted from the original Color and Advanced versions.
With the Switch, not only can friends play together in a handheld format, all on one gaming console, but their's also the possibility of rendering the digital world to televisions screens for a far better blend of functionality that simply can't be beat.
gadgets
About the author
Thinking in nodes of progress, futurism, science, culture, and existence. I experience life in a number of ways, pertaining to mathematical concepts mixed with rich flavors of art.
Reader insights
Be the first to share your insights about this piece.
Add your insights