Mobile vs Laptop which is more needed?
The mobiles can do almost everything that a laptop can do but the laptops do it with speed and ease also with the big screen. Almost all the task can be performed on both devices, but they are better in their ways.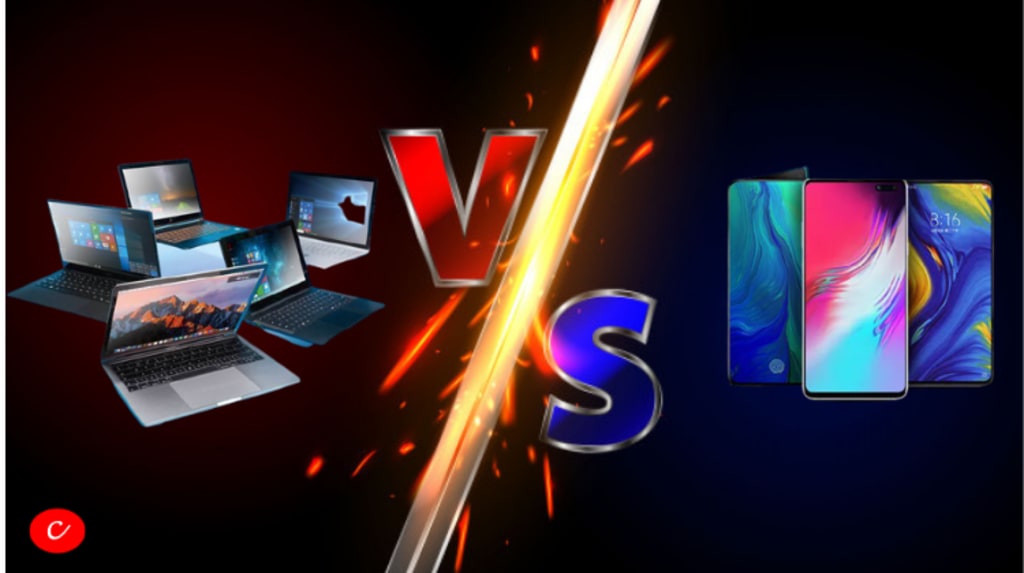 There are many factors on which both are better according to their use. Mobile is very useful while you are on the go and still need to do some work as nowadays you can't stop all your work. Laptops are also portable but not portable as the mobile phone as to use a laptop you need to stay at a place and internet connection in mobile you can get quite easily from anywhere with the help of mobile data but in laptops, we don't have any option of mobile data so to get an internet connection you need to connect to a Wi-Fi which should be available or connect a dongle or Ethernet cable.
The differences between mobiles and laptops are: -
Display and screen
• Laptops usually have a bigger screen than a mobile, so it is easy to work in it and also typing on a keyboard is way faster than laptops.
• Mobile has a very tiny screen as compared to the laptop and also working on it is not so practical and typing with a touch screen is a little tough.
• Mobile screens are ideal for watching videos or photos but not to work on it.
• Laptop displays are perfect to work on like typing, video editing, and photo editing.
Storage capacity
• As the size is small so as the storage capacity of the mobiles are small. Most of the mid-range phones have 32GB to 64 GB storage some of the high-end phones which are priced more than 1 lac have high storage capacity up to 512GB.
• The laptop's basic storage capacity is 256GB which is high enough for mobile. As you move to high-end laptops you will get storage capacity up to 2TB.
• Connecting external hard drives and transferring files from them is very easy with laptops but not every mobile supports OTG connectivity.
Applications
• As the mobile is very portable so it can be used anywhere. Applications are more useful in the mobiles making payments, ordering food, getting directions, and many more.
• The applications like making payments in a shop cannot be done on a laptop.
• Some heavy applications like MS Office, Video editing apps are done on laptops.
Gaming
• When it comes to gaming you need a keyboard and a mouse or a gamepad which can be connected to a laptop.
• Mobile games are just for stress relief or for fun as serious gaming cannot be done with touch screens.
• Serious gaming needs precision, accuracy, and skill and for these, the gamers need a keyboard and mouse.
• Also, the high-end games do not have a mobile version of it as they have many controls that cannot be managed with just touch screen input.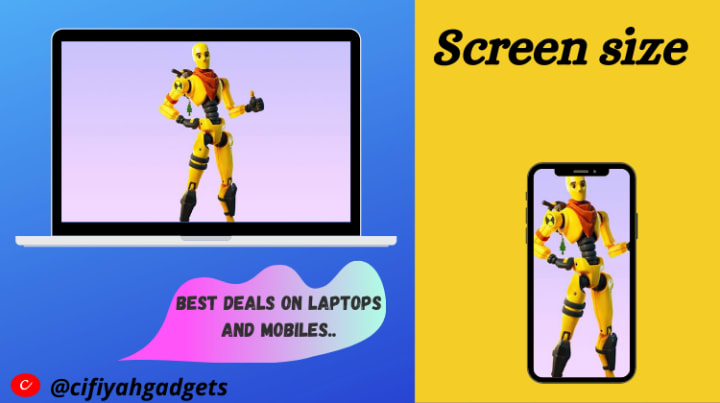 Are you going to buy a laptop or a mobile?
Need to increase productivity or quickly complete school/college projects then you must buy a good laptop as it will help you a lot to do these things. As with mobile, it cannot be done with ease to its screen size, storage, and performance.
Want to buy a good laptop but your budget is bit tight and cannot afford a brand new one, then you should visit Cifiyah the best-classified site for latest gadgets, here you will get best deals on second-hand laptop price and second-hand mobiles. They have used laptops for sale where you will get a variety of options to choose from the list.
Buy and sell at Cifiyah, to sell laptops online here you can post free ads and you will get a quick response for your ads, you will get genuine and verified profile only.
Buy or sell according to your city, In Mumbai then you can get the best second-hand laptops in Mumbai, or in Bangalore then buy the best second-hand phones in Bangalore. In any other city simply set the region to your city and start shopping.