Mobile Performance Meter: Earn Passive Income Selling Network Data
Mobile Performance Meter is a passive income app that collects data on network performance and pays you.
What Is Embee Mobile Performance Meter?
Embee is a company that conducts studies on mobile networks. Their goal is to understand how mobile networks affect user experience in certain areas. To help them better understand user experience they have developed an app called "Mobile Performance Meter". This app was launched in 2008 and has gained more than a million users along with 30,000 reviews on the Google Play Store.
The app runs passively in the background and gathers information on your network usage. The app monitors things like network speeds as well as app and website usage trends. This information is valuable to market research companies who have employed Embee to measure metrics such as:
Programmatic survey sampling: Instant access to signed up mobile users for real consumer feedback.
Research desk: Enables researchers to access the right demographic for their company.
Syndicated behavioral data: Monitors website usage, times, and frequency of visits.
On-demand panels: Grasp a greater understanding of consumers, what they buy, where from, what they watch, and why
Simply put, big brands want to know more about their customers and what they think about their business. They pay Embee to run some tests and Embee pays you for volunteering to use the app. Embee does not collect user IDs or passwords and has a full privacy policy to put your mind at ease.
How Do You Make Money?
Daily Meter Rewards: The app will reward you every day that your phone is turned on and the meter is running in the background. The meter should start automatically when you power on your phone but if it doesn't you'll receive a notification reminding you to turn it on.
Monthly Surveys: At the end of each month you'll be asked to complete an optional survey about your experience with your carrier service. It takes less than a minute to complete this survey.
Optional Surveys: You can also take an additional survey anytime through the app. The survey will be about various topics and you will be credit even if you do not qualify. This is defiantly not passive income but it's a good way to make money when you're just killing time.
How Much Can I Make Money?
Your earnings will vary depending on your location and various other factors. However, you can expect to make at least 10 points (about $0.10) per day. Many users have reported making much up to 50 points per day (about $0.50) so you need to try it out to see how much you can make. The end of the month survey will make you another 200 points (about $2). So in total, you can expect to make at least $5 per month passively. You can earn more by taking surveys but most people just install the app on their phone and forget about it.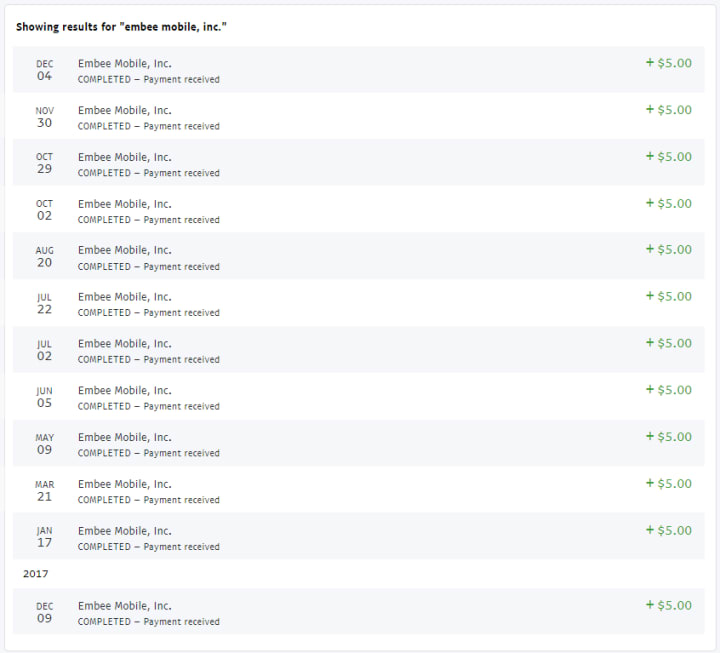 Most people choose to withdraw their earning using PayPal but you can also redeem the points for all kinds of gift cards.
How Do I Get Started?
First, you need to download the app and provide some basic information such as your year of birth, gender, and ethnicity. Then you select what carrier you use and answer a short survey about your experience with the carrier. The whole process takes less than a minute to complete.
Once you have completed the sign-up process the app will run passively in the background whenever your phone is turned on. You will earn points daily as long as your phone is turned on. The app does not drain your battery or use an excessive amount of data.
Want More Passive Income Methods? If you're interested in learning more about passive income visit my website to see what method I am using to generate passive income right now. You'll see a full list of passive income methods I'm using right now as well as my current earnings. The website is updated regularly so bookmark it to stay updated.
apps
About the author
Reader insights
Be the first to share your insights about this piece.
Add your insights