Men's Casual Shirt
Is my shirt too tight or too big? Determine your compatibility!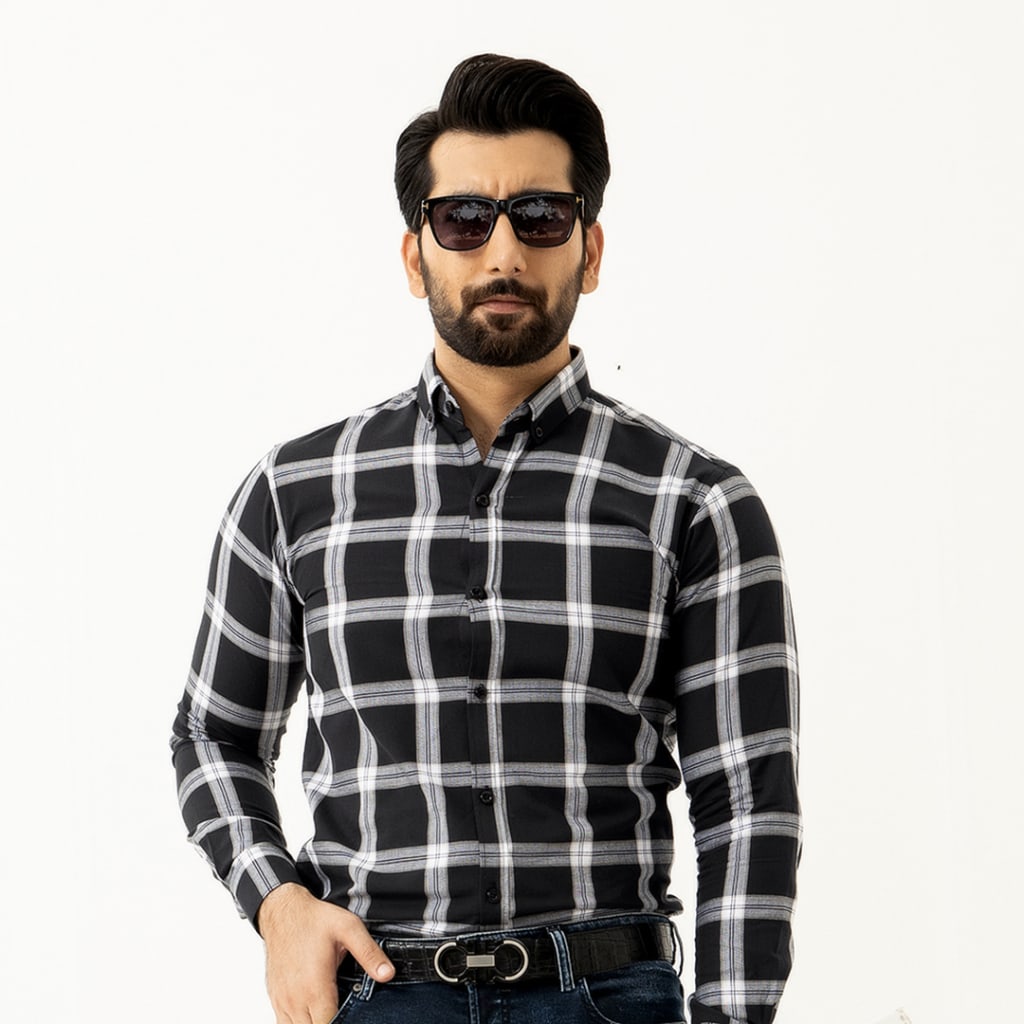 Men's Casual Shirt
There is a suitable fit for every body type. The fit of a shirt is more important than you think. After A shirt that is too big makes you look fuller than necessary, and an incorrect fit can easily look sloppy. In the current street scene, we mainly see (strongly) fitted Men's Casual shirts, but there are even more fits.
Extra skinny fit
It's ideal if you have a very slim build and still want your shirt to fit well on your body. These models often have a bit of stretch and are ideal for those with an athletic build.
slim fit
Suitable for a slim build, but slightly less fitted than the extra slim fit. These models usually contain stretch. also known as "body fit."
Tailored fit
A slightly tailored fit for men with a normal build who would like to experience the modern look of a slim-fit shirt. gives more room to move and is also sometimes called modern fit or contemporary fit.
regular fit
a straight model. It gives more room to move and is only very slightly fitted. Sometimes this is also called the "classic fit".
Make sure that there is no tension on the buttons when you button your shirt. Your shirt will fit perfectly!
2.Sleeve Length
The end of the sleeve (the cuff) should extend to the point where the wrist buckles. The shoulder seam should also really stop at the shoulder. Make sure you have enough room to bend and stretch your arms. A standard shirt has a sleeve length of 5, which is a length between 50 and 59.9 centimeters. Do you need longer sleeves? Then you can also find an extra long sleeve in our range, with a sleeve length of 7.
With sleeve length 7, the length of the sleeve is between 70 and 79.9 centimeters. The length of your sleeves is determined by measuring the space between the edge of your shoulder and the edge of the cuff.
3. Choosing the Right Fabric for Your Shirt
Choose a good fabric that suits your wishes, the season and the occasion. A thicker fabric ensures that your shirt looks luxurious and does not shine through quickly, but is less suitable for a sweltering summer. Most shirts are made of cotton, but they can also be made of wool or a synthetic material. Synthetics have a bit more shine and wrinkle less, but they hardly breathe. Cotton and wool are more luxurious fabrics that breathe better and look more stylish.
4. Help! Which board should I choose?
Choosing the right collar depends on whether or not you wear a tie or bow. In addition, the shape of your face and the length of your neck are also important when choosing which collar suits you. If you have a broad face with a shorter neck, we recommend a lower collar with short points. For a narrower face with a longer neck, a high stand and cut-away points are often a good fit. If you like to wear a tie, a collar where the points are further apart is the best. A shirt with a high collar can also be worn without a tie or bow for a more casual look.
There are many different shirt collars, but these are the most common:
wide spread
Because the points are slightly further apart, a wide-spread collar is ideal to wear in combination with a tie. Just be sure to tie the tie so that the space between the collar points is filled.
Cut away
The collar points are also further apart with this collar. The points are cut diagonally, which gives a trendy look. It is also ideal to wear with a tie or bow and is perfect if you have a shorter neck.
Classic Board
This is the most common collar on a shirt. This collar is fairly high and is therefore also called the "high collar. It looks a lot like the wide spread collar, but the points are a bit closer together here. It is very suitable for people with a long neck and a narrow face.
button down.
The points of the collar are held in place by small buttons on a button-down collar. You often see this with casual and trendy shirts, because the buttons give a more sporty look.
5. Shirt Prints and Colors
Do you often wear shirts? Then it's nice that you can vary enough. Choose colours that are easy to combine with jackets or (skippers) sweaters, such as dark green, blue, white, and black. Of course, patterns and prints such as stripes, dots, and flowers are also ideal for variation. Please note that you can also easily combine this pattern. For example, with your favourite jeans or chinos.
6. Knots are what make a man.
A shirt is often washed. So it is advisable to choose a durable material. Not only for the fabric but also for the buttons. There are, for example, wooden, metal, plastic, mother-of-pearl or leather buttons. An average shirt has six buttons stitched onto the button band. The collar buttons are not counted. Sometimes an extra button is added at the bottom of the shirt, which ensures that the shirt stays in better shape and stays neatly in the pants. On modern shirts, the buttonholes are stitched in a contrasting colour thread. This makes them stand out better and determines the style of the rest of your outfit.
Reader insights
Be the first to share your insights about this piece.
Add your insights