Mapping the Metaverse: 3 Must-Visit Virtual Worlds
Put on your VR headset and let's explore the new digital reality with this virtual travel guide to the metaverse.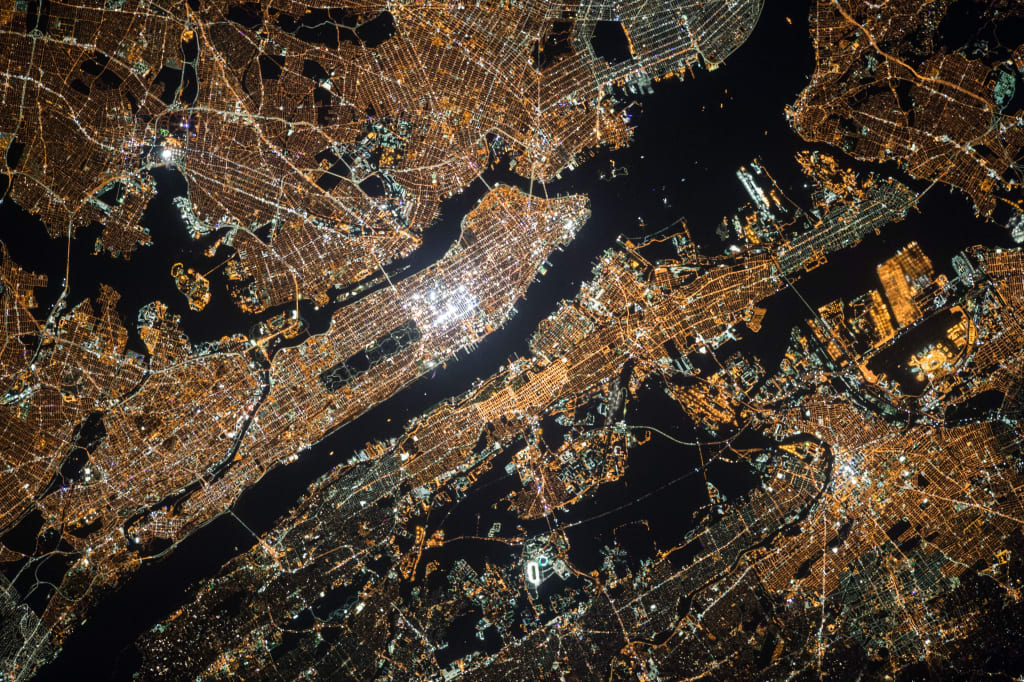 The metaverse is tipped to completely transform the internet as we know it. But to most of us, the metaverse is not much more than a confusing jumble of big-tech jargon, sci-fi fiction and crypto nonsense.
We're here to tell you the metaverse is real. Several digital platforms are already hosting the metaverse's first digital citizens, and users are busy creating the digital playgrounds that will fill our new virtual universe.
Read: What is the Metaverse and Will it Change Anything?
The Sandbox, Decentraland and Horizon Worlds are three popular platforms we're using to build, explore and experience the early metaverse. And you're invited.
The Sandbox is divided up into a total of 166,464 plots of digital land that is contained within a map. This is the virtual universe of The Sandbox. Users — or inhabitants — of The Sandbox can buy land and build digital assets on their plot. Snoop Dogg, for example, is building a digital mansion inside The Sandbox, and the plot of land next door to the rapper's virtual pad sold for a whopping $450,000.
Atari is also building a theme park in The Sandbox stuffed full of the brand's classic games; Adidas has snapped up a bunch of digital land for its 'adiVerse'; and even The Smurfs are moving into their own virtual Smurf Village inside the wide world of The Sandbox.
But perhaps the most appealing aspect of The Sandbox is the ability it gives users to create and sell digital assets inside the game. Use VoxEdit to make NFTs, then sell them to other users via the in-world marketplace. Or use Game Maker to design, build and monetise your own 3D games.
Read: How to Make Money in the Metaverse
Decentraland sells itself as the first ever virtual world owned by its users. It gives users access to a simple builder tool they use to build LANDs — essentially your own personal metaverse inside the metaverse.
Confused yet? We don't blame you. Decentraland is basically a digital platform where you can build your own virtual space. Want to create your own space adventure? Do it. What about a medieval dungeon maze? Go for it. How 'bout a skate park full of two-headed purple aliens? If you must.
When you're done, you can invite others into your LAND and explore other LANDs with your Decentraland digital pals. But it's not all just fun and games. There's cold hard cash to be made here too. You can buy and sell LAND, wearables for your avatar and a huge range of digital goods (everything from a Segway to hippie wings) via the in-world marketplace.
Read: 7 Future-Tech Devices You'll Use to Access the Metaverse
Horizon Worlds is Meta's (formerly Facebook) contribution to the metaverse. Like The Sandbox and Decentraland, the digital wand is handed to users to create their own immersive experience on the platform. And they've been busy — users have already created more than 10,000 virtual worlds on the platform, so there's A LOT to explore.
When you enter Horizon Worlds, you are given a choice of three options. You can play games, hang out or attend an event. If you choose to hang out, you'll be virtually transported to The Plaza. This is a general gathering space where you can meet up with friends, interact with other citizens and generally get your bearings in the new VR reality.
From The Plaza, you can choose to explore any number of other worlds. Maybe you feel like a game of laser tag. Perhaps you prefer to shoot zombies in a vacant mall. Or maybe you fancy a trip to Horizon's Haunted House of Horrors. You get the idea.
Vocal readers claim your FREE subscription to THE MALCONTENT.
vr
About the author
Shane is just another human. He writes, he paints, he reads. He once got his tongue stuck to the inside of a freezer. Actually, he did it twice because he thought the first time might have been a fluke. https://themalcontent.substack.com
Reader insights
Be the first to share your insights about this piece.
Add your insights