Olly
Jibo vs Olly, and Why Olly's Robotic Technology Exceeds All of Jibo's Features
Olly grows its own persona through the way that the owner lives their life. Let's compare Jibo vs Olly.
After Olly released their slogan as "The world's first robot with personality" many people pointed fingers toward Jibo. However, Olly is the only robot in the world that will adapt to its owner's lifestyle—not just have a prefab personality.
Olly does not come with a one-size-fits-all personality, but rather grows its own persona through the way that the owner lives their life. What sets Olly aside from the rest of the up and coming robot competitors?
Jibo vs Olly: Every Olly is different.
When comparing Olly to other home robot assistants, it's important to recognize the fact that Olly's technology makes it possible for the robot to adapt the way it interacts. This is done with time, and over this period the robot will learn the best way to assist its user.
With this being said, every Olly is, in fact, different. Compare this to Jibo or Al, and you will realize that each of those robots, though smart, will react to their users similarly.
For example, one Olly robot will great each person in a room, and become an instant chatterbox, striking up conversations with everyone. While another can be calm, cool, and collected, only responding to commands that are meant specifically for it. It all depends on the needs of the user.
Jibo vs Olly: Rather than responding to commands, Olly learns how to assist.
To continue with this thought, it is important to acknowledge that Olly is not a simple-minded robot like Amazon's Alexa, who is only responsive when alerted with its name. Instead, Olly takes in every factor of the user's lifestyle, and learns how to collaborate with the owner in a way that is best for them.
Instead of a robot that is only useful when you are specifically looking for it to be, it will constantly be of assistance. For example, you may be snuggled up on the couch, but the room temperature is a bit under your typical preference. Olly will recognize this and suggest a slight increase in the thermometer, and do it for you, once you agree.
Jibo vs Olly: Jibo is based mostly on its camera.
Jibo has an incredible camera feature, and though it is extremely useful and perfect for users who are looking to obtain many videos and pictures, it is a main aspect of the robot. Compared to Olly, Jibo is a robot that is mostly recognized for its ability to take hands-free photos, and it's upgraded video-chat feature.
This might be what some customers are looking for, but when it comes to robot home-assistants, Olly tends to be more up buyer's alley. As a robot that is made to make every part of your home life easier, there are many more aspects to the machine than its camera.
Jibo vs Olly: Olly is emotional.
Advertised as "the world's first robot with personality," Olly has a lot to live up to, because of all of the other robots that have similar claims. However, Olly's personality is different than any other home companion. Thi is because Olly has emotions.
Though it might seem a bit laughable, Olly has the ability to express emotions, along with obtaining its own personality. This can be seen in its speech as well as its motion, as it moves its "head." Even in Olly's subtle movements, it's clear that with each robot comes a different set of emotions, just like humans. Some may be more of a coach while others are an listening ear.
Jibo vs Olly: Olly will work with any smart home appliances.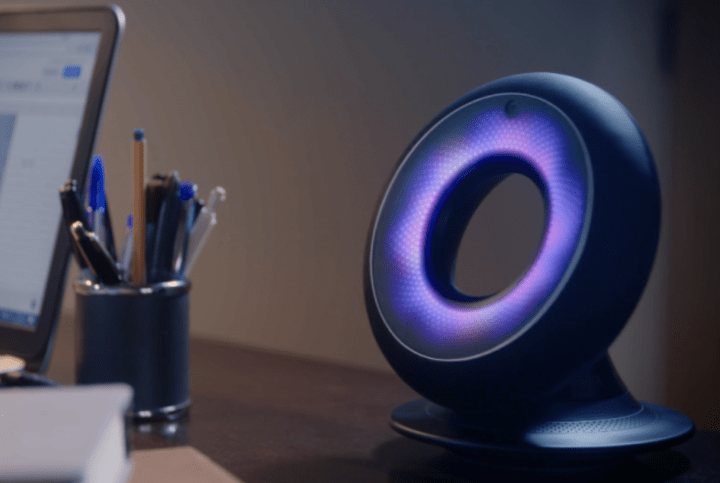 Any smart home device, product that is internet-connected, or proactive technology can be paired with your Olly. This means that with a single voice memo, you can turn your speakers up, your thermometer down, record a television show, respond to emails, the list is extensive.
Jibo vs Olly: Olly is an award-winning robot, even before sales.
With 2017's CES Innovation Awards under its belt, Olly has received a total of four different awards, even before the product has hit the shelves. These awards include Smart Home, Drones and Unmanned Systems, Home Appliances, and Home Audio-Video Accessories.
This is a great way to acknowledge the steps that Olly is making in the world of robotics today, and to predict the efforts of its team in the future. If you are considering investing in a new product, it is reasonable to be skeptical. But with information like this, the proof is in the pudding.
Jibo vs Olly: Olly is a great companion for people who live alone, and at home.
Though Jibo and Olly are often compared, Olly is advertised to be one of the best new products for people who cannot do everything on their own.
Compared to Jibo, this humanoid robot is much more advanced for people who need assistance, rather than a robot that will add some extra technology to social-gatherings, like Jibo's video chat accessibility or picture taking. Jibo is more of a social robot.
Olly is a companion. The robot is always attentive to your decisions, aiding your schedule, motivating your lifestyle, and providing suggestions to make your days lighter. This will be groundbreaking for people with anxiety, depression, stay-at-home moms, people with diseases, or simply people whose lives rely on them staying in the house.
Jibo vs Olly: Olly is your next motivational partner.
To get a little more detailed about Olly's offerings, an aspect that has created lots of excitement on the internet is the motivational partner that Olly can turn into. During its YouTube advertisement, the video shows Olly pushing its owner to complete his set of pushups, reminding him of his goals.
This will be a great way use a robot to improve lifestyle choices. This can even include Olly being a yoga instructor, a meditation assistant, and a personal trainer all in one. If you need to trust anyone's opinion, it would be Olly's.
Jibo vs Olly: Olly will also know what you are doing without you telling him.
Instead of relying on voice memos and the voice recognition factor that many home-assistants already have, Olly is a robot that is constantly active in its owner's life.
Instead of being a robot that only reacts when you choose to acknowledge it, Olly can offer assistance constantly throughout your day. Or, Olly can stay quiet throughout the day, if that's what you need it to do.
This is done by using its camera, and will always alert the robot as to what you are doing, and in turn, predict what you will need from it.
Jibo vs Olly: Olly will be priced around $700.
Though many of the newest robots have a high price tag, it is easy to compare each model by the price that they are offering to its audience. Robots are meant to accessible, but are also considered an investment. There must be a happy medium.
That's why Olly will be available for $700 in May of 2018. Compared to Jibo, this robot is almost $200 less.