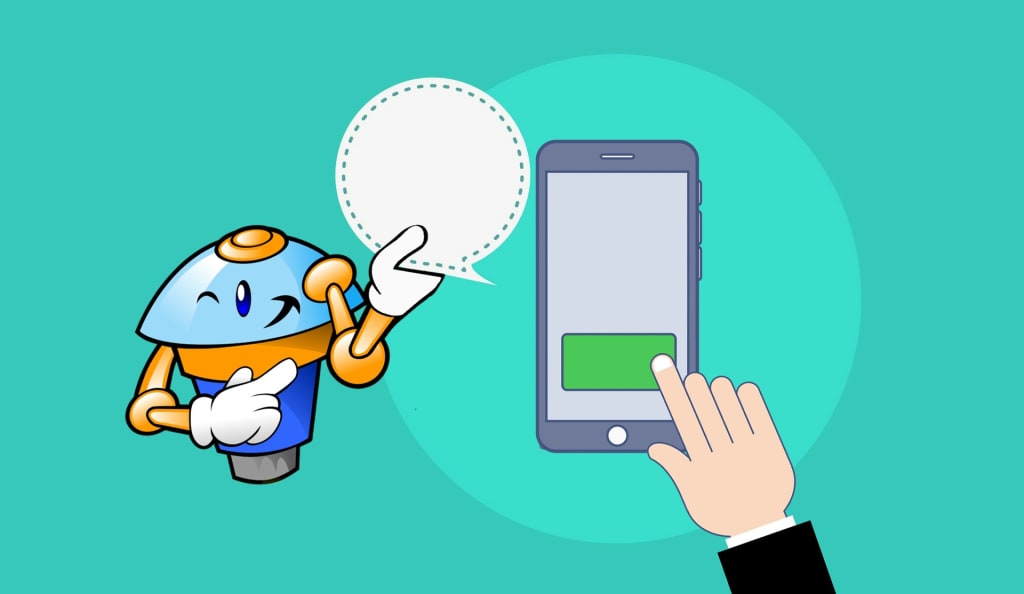 With the introduction of the new technologies, the life of the people keeps on changing. People are nowadays highly dependent on technology for most things. By using the newest technology, there are several new tools designed which helps to simplify the interaction between humans as well as computers nowadays hits the market. You might have heard about the popular terms nowadays; one is Chatbots or Virtual Assistants. They both are doing well in banking; chatbots & virtual assistants are some of the industry's latest tools, which grabs the attention of many people up to a great extent. If you are looking for the top-most Chatbot Development company, then take the help of the professionals who will surely guide you in the right manner.
What is a Chatbot?
A chatbot is an artificial intelligence software that can simulate a chat with the user in a common language via messaging apps, websites, mobile apps, or via telephone. Major advantages of chatbots include, unlike apps, they are not downloaded, it is not important to update them; they don't take much space in the phone's memory.
What is the importance of Chatbots?
This is regarded as one of the promising expressions of interaction between humans & machines. But in terms of technology, a chatbot represents the natural evolution of a Question-Answering system, thus leveraging NLP.
Chatbot applications basically conduct the interactions between people & services, helps in improving customer experience. Moreover, it also offers companies new opportunities in order to improve the process of customer engagement as well as operational efficiency by simply reducing the cost of customer service.
If you want to be successful, then the chatbot solution must be able to perform tasks perfectly. Human support plays a vital role here regardless of the type of approach & platform; human intervention is important to configure, train as well as advance the chatbot system. To get the best Chatbot Development Services, make the best choice of technical experts.
Furthermore, there are various approaches & tools which you may use to create a chatbot. Some chatbot technologies are better as compared to others. To get the desired results, you may prefer the combination of different AI forms as a deep understanding of them may be the mind-blowing option for you.
How did chatbot help to Improve every stage of business growth?
A chatbot is gaining popularity day by day as they offer ample benefits. It does not matter that whether you are a growing company or simply a market leader, but chatbot helps you to communicate in a better way with customers. Thus, push the business forward up to a great extent. Here are some of the points which shows that how chatbot help to Improve every stage of business growth as follows:
Chatbot create amazing customer experiences during the purchase
The chatbot delights customers at every step of their buying journey, from the first visit to the final purchase.
It helps to Engage customers
By using personalized chatbot greetings, you can easily reach out to visitors. With this, you can turn your website visits directly into sales opportunities.
Develop and cultivate
The lead customers to a sale via recommended purchases; thus, tailored offerings.
Qualify Automatically
It helps to generate & qualify surveys automatically. Undoubtedly chatbots help to transfer high-intent leads to sales accounts in real-time.
Smart chatbots help to make many things easy
By using a smart chatbot, the customers can easily purchase, order, or schedule meetings.
Chatbots helps to make online purchases & payments management simple
The unique point about the Chatbots is that it helps to simplify online shopping as well as payment processes. It offers information & then resolves the issues which customers face throughout the purchase process.
It helps to build trust & improve customer engagement
The chatbots help to generate an environment of trust between the business & potential customers. This is one of the fundamental factors where a chatbot can help you in a better way. Furthermore, it shows your commitment to your customer experience.
Offer 24*7 hours Assistant
Being programmed to achieve specific functions, they are available 24*7 hours. One of the attractive features is that one chatbot can offer immediate answers to users at the same time at once.
From the above-discussed points, it is now clear that how chatbot is useful to improve business growth.
How can a chatbot be built?
If you are not a developer, and looking for an approach that does not involve any programming, then you may ask the experienced professionals as they will guide you in the right manner. In fact, a chatbot can be created in some steps.
In final words, you can say that chatbot is a piece of software that is designed in order to automate a particular task. It is essentially a conversational user interface. The chatbots can be of two types one is open, and the other is closed chatbots.
As the chatbots can be either open or closed, it depends on their use case. Open chatbots are those which use AI to process language & learn from their interactions with the customers.
On the other hand, closed chatbots are those which only & exclusively execute a conversation flow which may or may not use AI depending on how it analyzes the messages of the customers.
Open chatbots support a natural way of conversing, but if they have not been trained in the right way, then there is a risk. In the case of closed chatbots, there is a lower risk of poor user experience.
Final Words:
Hopefully, you are clearly aware of what chatbot is and how it is an important technology for your business. Here you will get the clear idea about Chatbots. They have rapidly changed the way businesses interact with their users. Undoubtedly, chatbot technologies have become a vital part of customer engagement. The future of chatbots seems quite interesting and amazing. It will advance the business capabilities, thus helps to grow the business up to a great extent. If you want to hire the top-most chatbot developers, then choose the well-reputed and experienced professionals. Choose the experts that offer top-notch chatbot development services that involve developing intelligent interactive solutions for clients. Make the right choice of professionals and enjoy the best services.
About the Creator
Liza Kosh is a senior content developer and blogger who loves to share her views on diverse topics. She is currently associated with Seasia Infotech, an enterprise software development company.
Reader insights
Be the first to share your insights about this piece.
Add your insights