INCOGNITO NODE
EARN CRYPTO WHILE YOU SLEEP - PART 1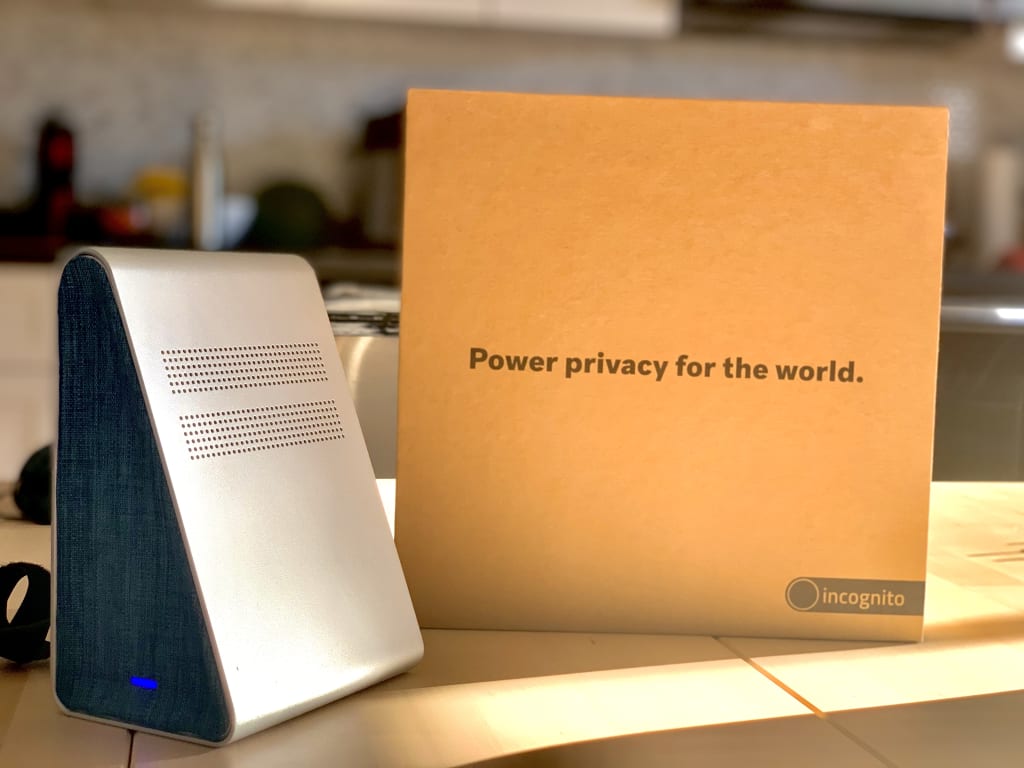 Incognito Node, a plug & play cryptocurrency miner, promises to mine you Bitcoin, Ether, Binance, and more, with little effort. And it won't cost you more than its worth in electricity.
Node earns PRV, the native cryptocurrency of the Incognito network. Housed in a unibody aluminum chassis and finished with woven fabric, it's a beautiful personal miner for the home. But the most beautiful thing about it — it powers privacy.
So, before I continue explaining everything I created an unboxing video. This is Part 1 of two. In the second video, I will be showing my earning, if its profitable, and how much you can earn.
How much does it pay?
Earning approximately 35 PRV a month, Node will pay for itself in under a year. And that's just with PRV. It'll also be earning transaction fees in BTC, ETH, USDT, BNB etc. — any currency transacted on the Incognito network. These earnings will increase alongside demand for privacy. So if privacy wins, you win.
The node cost $399, with shipping it comes at $449
The cool thing about PRV is that they created their own DEX, but is a privacy DEX. pDEX is a different kind of exchange. It's non-custodial (which means your money is actually yours), it's decentralized (built entirely on-chain), and because it's powered by Incognito — it's completely anonymous , of course.
So, at a price of $1.18 PRV, a reward of 35 PRV a month will come out to $41.3, in one year you will make $495. And, that's not including the transaction rewards or price fluctuation.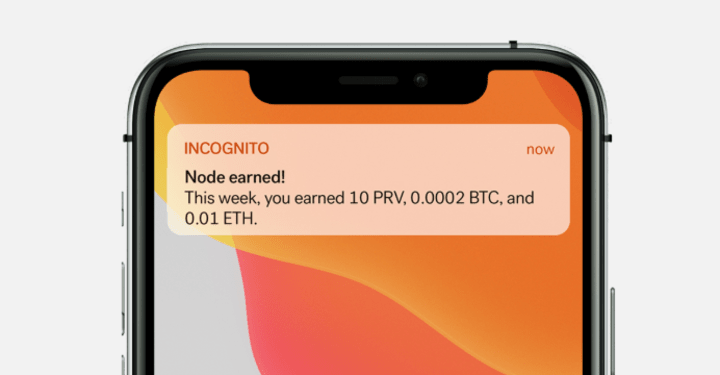 It's easy to get going.
You don't need any background in computer science or know any computer language to set up your node. In fact with the app, it only takes 3 min to sync your node to your wifi, wallet, and wait till your node is receiving rewards.
Something to keep in mind:
It may take 3–14 days to get the first reward normally. So don't freak out at the beginning.
I'm going to leave some FAQs down below just in case
Which currencies can I earn?
Node earns Incognito's native coin, Privacy (PRV), for every block created. Since Node offers incognito mode for multiple currencies, it also collects transaction fees in multiple cryptocurrencies (BTC, ETH, BNB, and more).
Can I choose which currencies to earn?
Not at the moment. Node will earn a proportion of all transacted currencies on the Incognito Network, most commonly BTC, ETH, and BNB.
How much will I earn?
The money Node will make is dependent on how many people use the network to send and receive crypto privately (BTC, ETH, BNB, etc.). While we are hesitant to give exact numbers as there are many variables, we are confident in advertising minimum earnings around the $25/month range (at today's market price). Node earns rewards for powering privacy for the token economy, and as such, its value is tied to the network's usage. Please only purchase Node if you believe what it does is useful or meaningful.
What's Node Pro about? When will that be available?
Node Pro will run multiple other PoS blockchains, such as Ethereum 2.0 and Bitcoin's Lightning Network. Node Pro will be released in 2020 to coincide with the launch of these anticipated upgrades.
Which blockchains can Node stake on?
This version of Node runs the Incognito Blockchain.
What's the difference between the Node device and virtual node? Is one better than the other?
Both the hardware device and virtual node are essential and equally valuable to the Incognito ecosystem. Some technical experience is needed to set up a server and operate the virtual node. The hardware device is designed for ease of use — all users need to do is plug it in. It's simply a matter of choice; we hope this will encourage more people to be validators and help make the Incognito network as decentralized as possible.
Can I purchase Node with a credit card?
Currently, users can purchase Node either via Zelle transfer or cryptocurrency transfer. The team is working on implementing credit card functionality and will make an announcement when it is available.
Can you tell me more about the 30 day free trial?
It's simple: if you don't like it, we'll take it back and issue you a full refund. Your 30 days start from the date you receive the Node, and any returns must be received by us within those same 30 days. This free trial applies for all USA orders. For more details, please refer to the Returns and Warranties section on the site: https://incognito.org/return
Does Node come with a warranty policy?
Node is covered by a 1 year warranty. For terms and conditions and more details, please refer to the Returns and Warranties section on the site: https://incognito.org/return
When will Node ship? How long will it take to arrive?
Node is produced in small batches, and will ship based on the date of purchase, starting from October 31st. Node ships worldwide and ships quickly through our international warehouse partners in North America, Europe and Asia.
Do I need to buy PRV to use Node?
No. For Node hardware, the only startup costs are the device itself. All device owners will have access to a common fund, which they can utilize to stake and earn. Device owners are also free to purchase and stake their own PRV at anytime. This increased investment will yield higher returns.
Where is my order confirmation email?
We are manually reviewing every single order to make sure everything is where it should be. If you are experiencing delays, please be patient. We'll send you a confirmation as soon as possible — typically within 24 hours.
Can I buy more than one Node?
In order to keep the network sufficiently decentralized, we kindly ask that users buy just one Node each — but do get your friends involved! Let's get a Node into every corner of the globe.
How can I redeem my referral rewards?
All referral earnings will be issued as a refund within 48 hours of purchasing your Node. Thanks for spreading the word!
I notice Node needs to connect to my WiFi. Is my information safe? Can Incognito access my home network?
Think of Node as a very simple mini PC — it has its own hotspot so it can connect to your WiFi and go online. It connects to the Incognito blockchain network in order to perform its function. Unlike other devices; Node is built to run only one service from one port. Only you can control your device; at no point can we — or anyone else — access the rest of your network. In this sense, Node behaves similarly to any other IoT device.
How much electricity does Node consume?
Just 1.5kwh a day to run all day.
Why is Node so much more efficient than other mining devices?
Traditional mining relies on an energy-guzzling mechanism called Proof of Work (PoW). Most major blockchains have now made upgrades to Proof of Stake (PoS) — a much more efficient system. By running only the latest PoS blockchains, Node is able to earn you cryptocurrency for less energy than it takes to power your desktop.
How long does it take to set up Node?
Plug it in. Connect to WiFi. Let it run. That's it!