Improving Resilience, Collaboration and Consistency in Food Processing
In the food industry, where product quality, consistency, safety, hygiene & faultless processing are important, cobots are particularly suitable.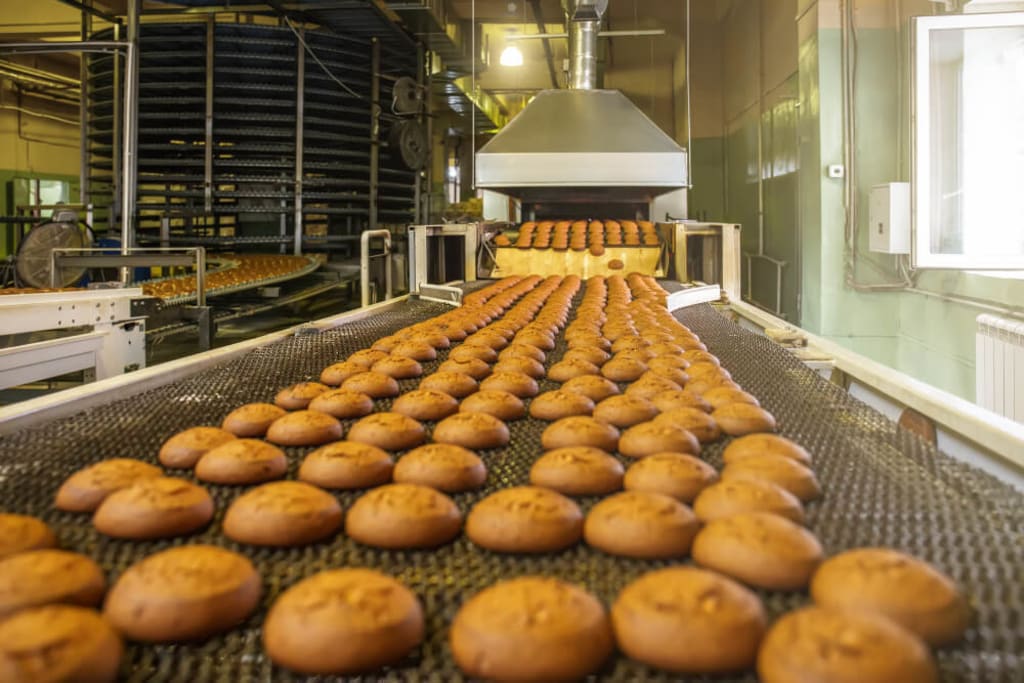 It has often been said that necessity is the mother of invention and the COVID-19 pandemic has served as the backdrop for numerous instances when this has been proven true.
However, the all-encompassing economic consequences of the pandemic hit global trade and investment at an unknown speed and scale.
Companies experienced an initial supply shock as transportation and logistical operations slowed down and, in some instances, came to a grinding halt. This was immediately followed by a demand shock as more countries imposed nationwide lockdowns and community quarantines affecting not only the mobility of people but also raw materials and goods.
The need for resilience
During the height of the global pandemic, governments, businesses and consumers struggled to procure raw materials and basic goods. Everyone was forced to face the fact that the modern supply chain model could be so easily disrupted and rendered incapable during crises of this scale. This highlighted the need to develop a smarter, more resilient and diverse supply chain.
Food processing, in particular, had to quickly shape up as one of the key industries considered essential throughout the pandemic.
The challenging circumstances have, therefore, forced manufacturers to focus on the need to keep food processing running smoothly and efficiently through collaboration and robust communication. This is necessary to maintain consistency in processes and product quality.
Core areas in food processing that help boost resilience
In order to boost resilience in food manufacturing, businesses in this sector need to focus on the following core areas:
Reconfiguration of global value chains
COVID-19 has exposed the inadequacies of extended and complex value chains and their impact on production during crisis situations. There is a need for shorter or more diversified supply chains, preferably closer to home (e.g., nearshoring) and for establishing partnerships with alternative suppliers in the manufacturer's home country (e.g., reshoring).
The shortening of supply chains would be particularly beneficial to countries with robust manufacturing sectors and favourable export policies to reduce dependence on China over the medium term. Another possible solution would be increasing warehousing capacity or dry ports near demand centres to reduce the time it takes to get raw materials to manufacturers and goods to consumers.
Collaboration and innovation through the use of technology
Collaboration is a key factor in all types of manufacturing operations. The effective collaboration of plant, people, data and systems is made possible through business process management (BPM) technology.
The adoption of digital technology in operational processes using BPM enables food manufacturers to capture crucial data. With this valuable information, they can perform analyses, identify patterns, connect assets and systems, transform outdated procedures, and develop best practices. This, in turn, helps to establish more efficient and systematic collaboration and ensures consistency in operational procedures.
With the help of technology, achieving consistency in operational procedures and automating workflow and processes become easier. This not only helps to preserve assets but also improves operational efficiency.
When data transfer and access is instantaneous, delays in relaying information and information gaps become a thing of the past. For example, by using a mobile productivity and collaboration platform as a single point of contact, all tools and communication features can be accessed in one place.
This can significantly improve the productivity, agility and safety of a business because all teams involved in food manufacturing can communicate and address issues faster. They can also manage work more efficiently and seamlessly.
Innovative technologies can also wean companies away from manual or paper-based communication that, due to its slowness, can create friction and inefficiencies along the way. All a business needs is a single secure platform that's mobile and desktop-enabled and that connects operational systems and communication channels within.
Another technology worth considering is collaborative robots (cobots), which are known to enhance quality and boost productivity. The significance of cobots during the height of the pandemic has been underscored primarily because they are not susceptible to disease and can operate round the clock.
In the food industry, where product quality, consistency, safety, hygiene and faultless processing are especially important, cobots are particularly suitable. Aside from being ideal for production facilities of all sizes, cobots can work in environments with special climatic or hygienic conditions.
Standardising processes and maintaining operational excellence through digital transformation
The enterprise-wide standardisation of operational processes through digital transformation is critical to maintaining consistency in food processing. It also enables faster data transfer and dissemination through the reduction in the number of applications being used across the enterprise while also decreasing the cost of ownership. This IT harmonisation enables the seamless flow of information across multiple plants, and it is particularly beneficial to multi-site manufacturing operations.
As equipment, systems and devices are interconnected and communicating across a single platform, manufacturers get a holistic or 360-degree perspective of the total manufacturing process, that is, from production through to distribution.
The goal of operational excellence also requires digital transformation. To be the best at what they do, manufacturers need to quickly adopt cloud technology. With quick and convenient access to the cloud, manufacturers are better equipped to use the insights they gain from data analytics to inform their operational decisions.
The extensive application of data analytics is a major driver of digital transformation. It provides data-driven insights that allow teams to focus on critical factors that affect business resilience.
Here, connectivity (e.g., the Internet of Things or IoT) plays a key role, where everything – including all devices, plant floor systems and equipment – are connected through an accessible and easy-to-use user interface.
Robust machine learning technology that is crucial to automation in the food manufacturing industry can also contribute significantly to attaining operational excellence in the following ways:
• Improved foresight into asset repair and maintenance requirements
• Significant reduction in production downtime
• Cost-efficient asset management capabilities
• Higher productivity and energy efficiency
• Flexibility in operations that are responsive to customer needs
• Reduction of workplace-related injuries and risks
The automation of certain manufacturing processes is not meant to displace human workers, however. In fact, digital transformation also involves upskilling production workers who need to monitor communication, supervise operations, analyse data and come up with data-driven decisions.
After all, the adoption of digital technologies is meant to free up human workers to participate in higher-level tasks. For example, when food production speeds up, it frees businesses to innovate or come up with new products. The human workforce remains an indispensable resource for product innovation and improving process efficiencies.
Transforming multi-site manufacturing operations
Martin Thomas, European Marketing Manager at Radwell said "Sudden or unplanned growth among manufacturing businesses sometimes leads to challenges to collaboration and consistency in systems and processes, particularly in multi-site manufacturing operations.
Instead of viewing local manufacturing as relevant only to that entity and the market it serves, manufacturers are now adopting an all-encompassing transformative view of operations. This allows all manufacturing sites to benefit from unique yet widely adaptable opportunities that present themselves in specific locations.
This underscores the need to adopt a culture of continuous improvement, consistency, collaboration (particularly with regard to best practices), connectedness, transparency, information sharing and documentation for regulatory compliance.
Doing these things not only serves to minimise or eliminate risks but also helps to develop resilience, agility and innovative thinking – elements that are key in times of uncertainty."
From chaos to opportunity
Even as the world continues to grapple with the effects of COVID-19, the most resilient and agile industrialists – including those in food processing – would be quick to see opportunities even in the most challenging situations.
Of course, those that have been quick to adopt new technologies would continue to be at the forefront.
tech news
About the author
Award-winning global leader in industrial automation solutions.
We buy, sell and repair new, used and obsolete industrial automation parts including PLCs, servo motors, HMIs, drives, PCBs, safety scanners and robotics.
Reader insights
Be the first to share your insights about this piece.
Add your insights