How to Turn Your YouTube Into a Global Channel
You can make a YouTube video and create a global channel if you are familiar with YouTube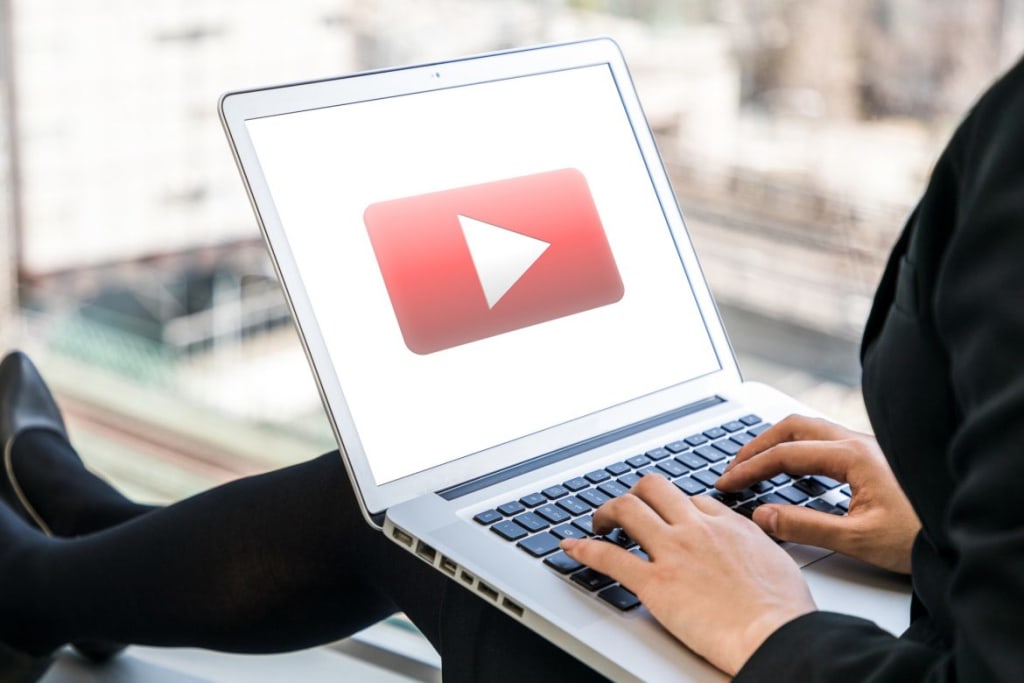 You can make a YouTube video and create a global channel if you are familiar with YouTube.
A global channel is one that makes content accessible to large audiences in many countries. This allows content creators build a bigger fanbase and, in turn, gains more views. You can make YouTube a full-time job if you have more views.
Many people love the idea of becoming a YouTube star, but not many know how to do it. It all boils down to making good content and making it accessible to everyone.
Continue reading to find out how to make your YouTube channel a global success.
Concentrate on creating good content
Before you can make your YouTube channel a global one, it is important to create great content. Many of the most popular YouTube channels don't have multilingual audiences and are not available in all languages.
YouTube videos can have subtitles, which allows you to view them in any language. You have two options: either you can caption your videos yourself, or you can hire someone to do it when you make more money.
It is important to focus on quality content first. This will help you build a loyal fan base that will continue to watch you. You can start to create multilingual content and caption every video as you grow.
Introduce Multilingual Content
Some channels are so popular they offer alternative channels in other languages.
Smosh, for example, was a YouTube sensation many years ago. They introduced ElSmosh, a Spanish-language version of their main channel. ElSmosh has all the videos of Smosh, but they are dubbed in Spanish. This is a great way to reach out to people from other countries.
Multilingual content will be easier if your channel is focused on language and travel from the start.
People who have lived and visited a country for a while often do this.
Tim Explica is one of the most popular YouTubers who has done this. Tim Explica has a YouTube channel with viewers from Brazil and the USA. It is run by Tim, a man who went to Brazil to learn Portuguese.
Tim shares Brazilian culture with his American viewers on his channel. He does the same thing with Brazilians. He creates videos in both English and Brazilian languages, using captions to make sure that both his viewers can see each video.
Advertising your channel effectively
Advertising is a key part of making your channel a global success. You'll need to advertise to reach a wider audience.
YouTube is a popular platform for content creators. Many people enter YouTube thinking they will create videos and build a large following. YouTube is saturated with content making it difficult for new users to build a following.
Advertise your channel on social media is the best way to get started. YouTube is a social media platform, but it does not offer as many content as other platforms like Facebook and Twitter.
Users can interact with each other in the comments section, post status updates and watch videos on Facebook and Twitter. Social media has over 3.2 billion users per day, which gives you the opportunity to reach exactly the people you want to see your content.
You can select from many filters when advertising on social media. These filters allow you to choose who will see your ad. Age, gender, and location are the most popular filters.
Once the campaign is launched, users will be able to see your ads while scrolling through their feeds. You can redirect users to your website if you don't have a YouTube channel.
You can choose one of your most memorable videos to be used as an advertisement on some platforms that allow video content. You should caption the video so it is relatable to a larger audience.
Collaborate with other creators and influencers
YouTube has thousands of content creators who are creating similar content to yours, regardless of what you have in mind.
Another content creator can teach you about a culture if you are interested in sharing your knowledge. This is important because it allows you to partner with them in creating content for both your audiences.
Working with an influencer or creator is like advertising yourself. Their audience will learn more about you. There's a good possibility that their audience will begin to follow your content after the collab.
Instead of spending money on ads, ask YouTube influencers or brands to sponsor your content. You will most likely be asked to sponsor their content, but this is a great way to get your name out without paying anything.
Start Transforming Your Global Channel Today
YouTube is not difficult to get into, but patience and determination are key. To build a steady audience, you will need to produce great content and collaborate with others.
We encourage you to think of unique ways that your channel can stand out if you are interested in establishing a global channel. Once you have established yourself as a leader in your category, you can advertise the channel to the target audience.
Reader insights
Be the first to share your insights about this piece.
Add your insights