How to startup a Ride-sharing app that meets the millennials needs?
There are a number of ride-sharing apps in operational but only a few are successful. In order to become successful, the app should meet the needs of the millennials.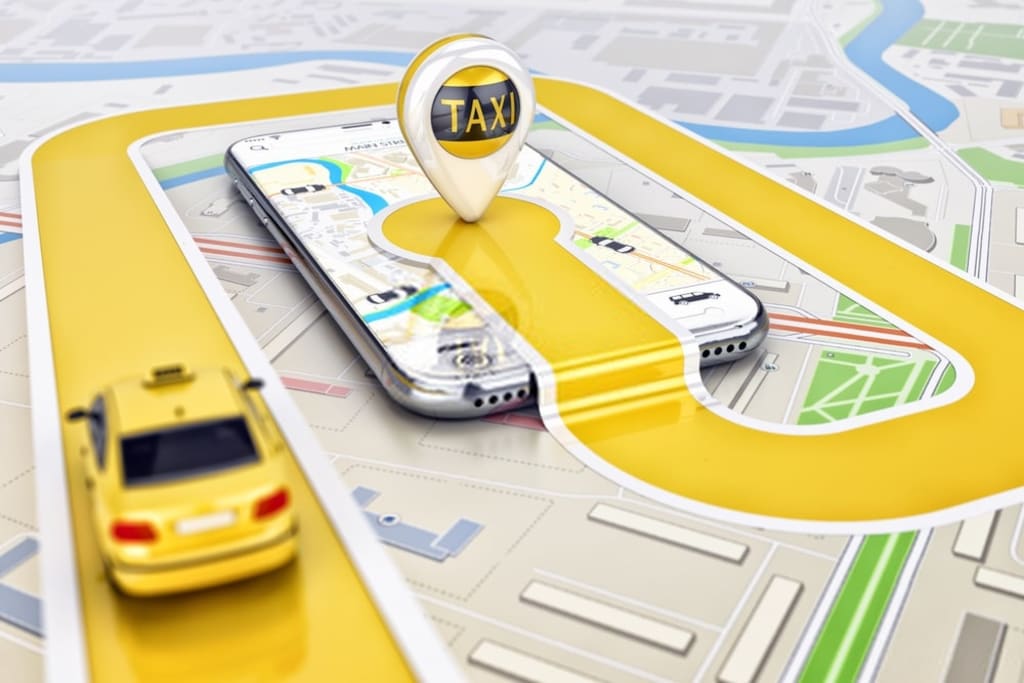 Ride sharing or carpooling can be considered a perfect blend of public transport and on-demand taxi services. On one side, they give you the convenience of comfortable travel while, on the other hand, it is not the passenger who commands the ride but the driver of the vehicle. With the relevance and appeal of sharing economy growing by the day, ride sharing and carpooling are all set to dominate the market.
Defining Ride sharing
Ride sharing is when a driver defines a route and picks up passengers who essentially travel on the same route or to the destination to the driver is heading. There are a few conditions to be met if a trip needs to qualify as a ride sharing service:
The transportation service is not provided on demand. The driver just informs about their travel to a set of possible passengers. Passengers whose travel needs match with the route or destination of the driver alone can share the ride.
Ride sharing is meant only for sharing fuel costs and saving money on fuel expenses. The driver does not earn anything extra from this service. The driver will go to the intended destination irrespective of people sharing rides.
The passengers can opt-in to share the ride cost, and this is the most common method of ride sharing. However, in some cases, the driver can also look for additional drivers if they are driving for a considerably long time and distance.
Breaking The Monotony
Carpooling is not confined to long-distance travel alone. Although the pioneer of app-based carpooling, BlaBla Car, has focused only on this aspect, there are different flavors to ride-sharing. Big brands like Uber have created their own version of ride sharing. The different types of ride sharing available are:
The classic trip
This is the simplest and most common form of ride sharing. People who travel between cities or even between countries can make use of their empty seats to save on fuel costs.
The taxi
For some people, a car is their default mode of transport on an everyday basis. These people can save on fuel costs by helping passengers travel from one place to another on their way.
Everyday ride
There are people who might travel to specific destinations on an everyday basis from a particular place. Office goers can avail of this type of carpooling service to enjoy a comfortable commute every day.
The Advantages and Disadvantages
Carpooling brings its own share of advantages and disadvantages. On one side, the driver saves fuel costs and it contributes to making the environment greener and cleaner. There's a good chance for the drivers and passengers to get to know each other socially and find good friends.
On the flip side, there are also possibilities of passengers and drivers being indecent. There have been instances when passengers have asked drivers to take a diversion and drivers have accommodated more people than the car's capacity.
Even if there are disadvantages that might serve as deterrents, it is quite evident that carpooling is here to stay and the growth of sharing economy will only make it bigger and better. This presents quite a lucrative opportunity for you to develop your own carpooling app.
Creating a Carpooling App
Building your carpooling app requires extensive research and preliminary work before you embark on the actual development.
Marketing The App
The popularity and the profit from a carpooling app depend entirely on the user base. Therefore, it is important to market the app in the right places. Marketing is not just about an advertising strategy but also about analyzing the market. Studying competitors also plays a very vital role in defining your unique selling points. This study can also help you choose your business model.
Choosing the Business Model
Understanding your business model canvas gives you a lot of insight into marketing and business development. You will need to consider factors like key partners and activities, value proposition, customer segmentation and a relationship, cost structure, distribution channel, and revenue stream to create the perfect business model canvas for your app.
Monetizing Your App
Your investment in the app has to get its returns, and the best way to reap your profits is through app monetization. You can choose to have a free app with ads planning on them. There can be a premium version without ads. You can also have a freemium model that provides additional features like more freedom and comfort. Another way of monetizing your app is by offering priority listing for drivers in certain routes.
Fixing the Legal and Compliance Aspects
The company creating the app needs to be registered and recognized according to the laws of the land. In addition to that, formalities like identity verification for the drivers and users would ensure that your app gets better credibility.
Creating a Ride sharing Application
The first step in creating a carpooling app is in designing the minimum viable product or the MVP.
The users should be able to create a profile and create information about their ride. They should also be able to track the status of their rides through push notifications.
For people who use certain routes frequently, they should be able to pick their favorite drivers and passengers.
A search functionality needs to be enabled for new users to search for drivers offering rides to their preferred destination.
The app should be flexible and versatile in terms of payment methods. The app should accept multiple payment instruments and should also be able to track payments made by cash.
The identity of both the passengers and the drivers should be verified. This helps in strengthening the credibility of the app.
Since there is no specific business involved in offering the service, it would be a good idea to have a panic button that passengers and drivers can use in case of an emergency.
The app should feature a chat engine where drivers and passengers can chat with each other and get details about the ride. There could also be a facility within the chat engine to make voice calls.
Review and rating systems for both drivers and passengers will ensure that the ecosystem stays democratic.
There should be an administrator panel from where the app administrator can get a birds-eye view of all the activities on the app.
How To Do It?
You can choose to build your app from scratch. To do this, you can consider having your own team in house or hiring dedicated resources from a company. You can also choose to partner with a development company to create your app. However, one of the most assuring and common methods of creating apps is by customizing white label app solutions like Uber.
Our white label solutions for carpooling have all the essential features in place! All you need to do is get in touch with our team of developers, and they will take care to customize the app for you, so that the app will bear your brand in every possible place!